👋 Got a fan account that needs a boost? Promote it here. We support ALL platforms ❤️ Get a FREE digital eBook packed with Onlyfans tips with every ad purchase!
AdmireMe.VIP is a subscription website, based in the UK and open to a global audience, which allows adult content, offering a solid alternative to some of the other names such as OnlyFans. But is this the right site to build your follower career? Read on to find out more.
Pros
Great for British creators…
…but also works in USD and EUR for international creators
Easy for admirers to search and find new profiles
Great support including tailored profile recommendations
Cons
Not a famous name yet – harder to convince fans to sign up
Admin fee for withdrawals under £100
What is AdmireMe?
AdmireMe.VIP is a platform that allows creators to offer photos and videos for a premium subscription fee. It's UK-based which means that the currency defaults to GBP, but subscribers can join from anywhere in the world, and creators can offer subscriptions in either US dollars or the Euro if they prefer.
Award-winner!
AdmireMe won our award for Best Platform for British Content Creators in the Follower Awards 2022. Being based in Britain, there is always support staff available at suitable hours for British creators.

Read more about the Follower Awards 2022
What kind of content is allowed on AdmireMe?
AdmireMe.VIP was started by a glamour model and is very much open to content of a sexual nature, including hardcore content. Obviously, anything outright illegal is banned but otherwise, creators can post videos of whatever adult nature they want to.
Most creators using AdmireMe.VIP post adult content, although not all will post hardcore videos or photos. It's important therefore that creators make sure their profile is clear on what they do offer if they want to keep subscribers for more than the minimum of a month.
How can creators make money on AdmireMe?
Creators primarily make money on AdmireMe through subscriptions. You upload photos and videos to the website which are hidden behind a paywall. When a user decides to subscribe and signs up, they can access the hidden content for as long as they remain a subscriber, and the money comes to the creator – minus a commission fee.
So, it's on the creator to make sure that they do two things. They need to promote their account heavily to encourage people to sign up, and then they need to post enough new content regularly in order to make sure that existing subscribers don't cancel.
As a note, you can set your own subscription price and it can be anything you want from £3 up. Most creators tend to charge between £5 and £20. You can be flexible – so it's a good idea to knock the price down when you first start, but don't then suddenly raise it too quickly – your subscribers will quickly cancel. Small increases and promotional months are a good idea.
Creators can also make money through tips – this is an option where subscribers can tip their favorite creators whenever they want to. The problem here is that there's no robust messaging service. A lot of other sites tell creators to encourage tips through chatting but that's not an option here.
Finally, there's the Premium Posts option, where creators can set individual prices for any users who want to access a specific piece of content for a one-off fee. It's a great way of making more money from your best videos, and it means that users who don't want to commit to a subscription can still pay you.
What features does AdmireMe have?
So, as already covered, AdmireMe has the option of posting photos and videos behind the standard paywall for a subscription fee and offering a premium store where individual clips can be sold.
But it has some other features too that can bring your profile to life and make it easier to connect with potential subscribers.
Firstly, there's the search feature on the homepage. This lets casual browsers search for terms that they are interested in. You can add hashtags to your content to tag it, so make sure that every time you add a video or photo you tag it for the kind of adult content you're posting.
You can also organize your content into albums. This is one easy way of telling users the sort of content you'll be posting, and it means that if someone has a specific fetish they can head straight to that content. Improving their experience like that is a sure-fire way of getting them to subscribe for longer.
You'll also feature on the homepage automatically once you've made 50 standard posts on your account, boosting your visibility. You'll be promoted even more if you make the A-list – to do this, you need to post over 1,000 standard posts and post new content (and be actively logged on) for 25 days out of a 30-day period.
Finally, one of the newer features lets you post a short, animated clip as your profile picture instead of a static image. This is one way to really make your profile stand out, as you can be a lot more alluring if you use a moving image.
How does AdmireMe make money?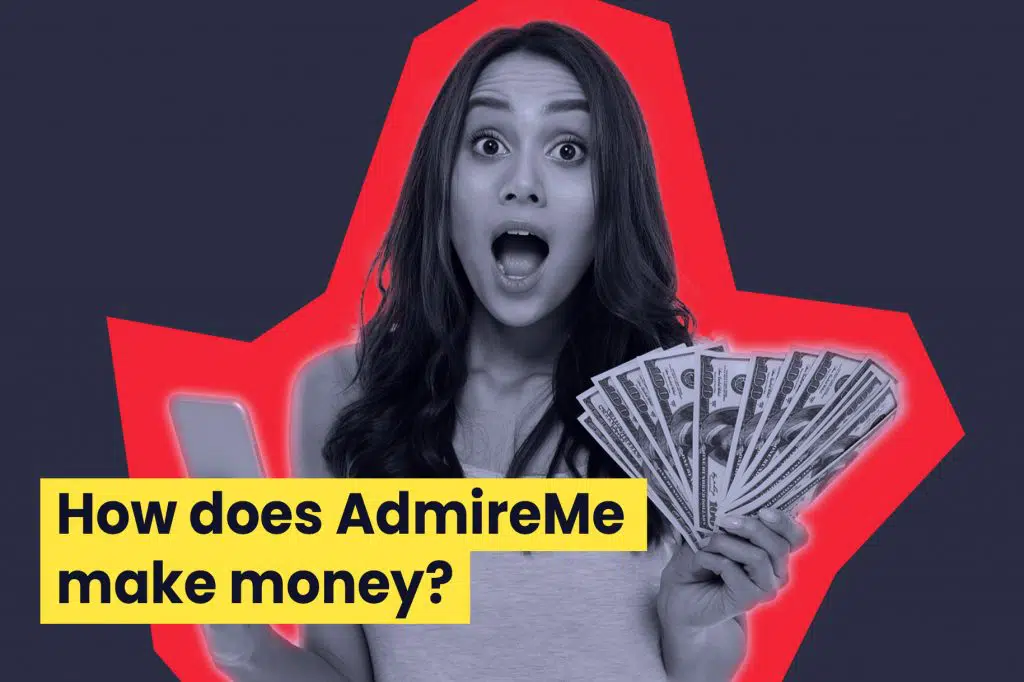 AdmireMe makes its money by charging commission on your sales and subscriptions. AdmireMe takes a 20% cut, leaving you with 80% that you keep. That's about standard across the industry – very few charge less, and a couple charge 25% or more.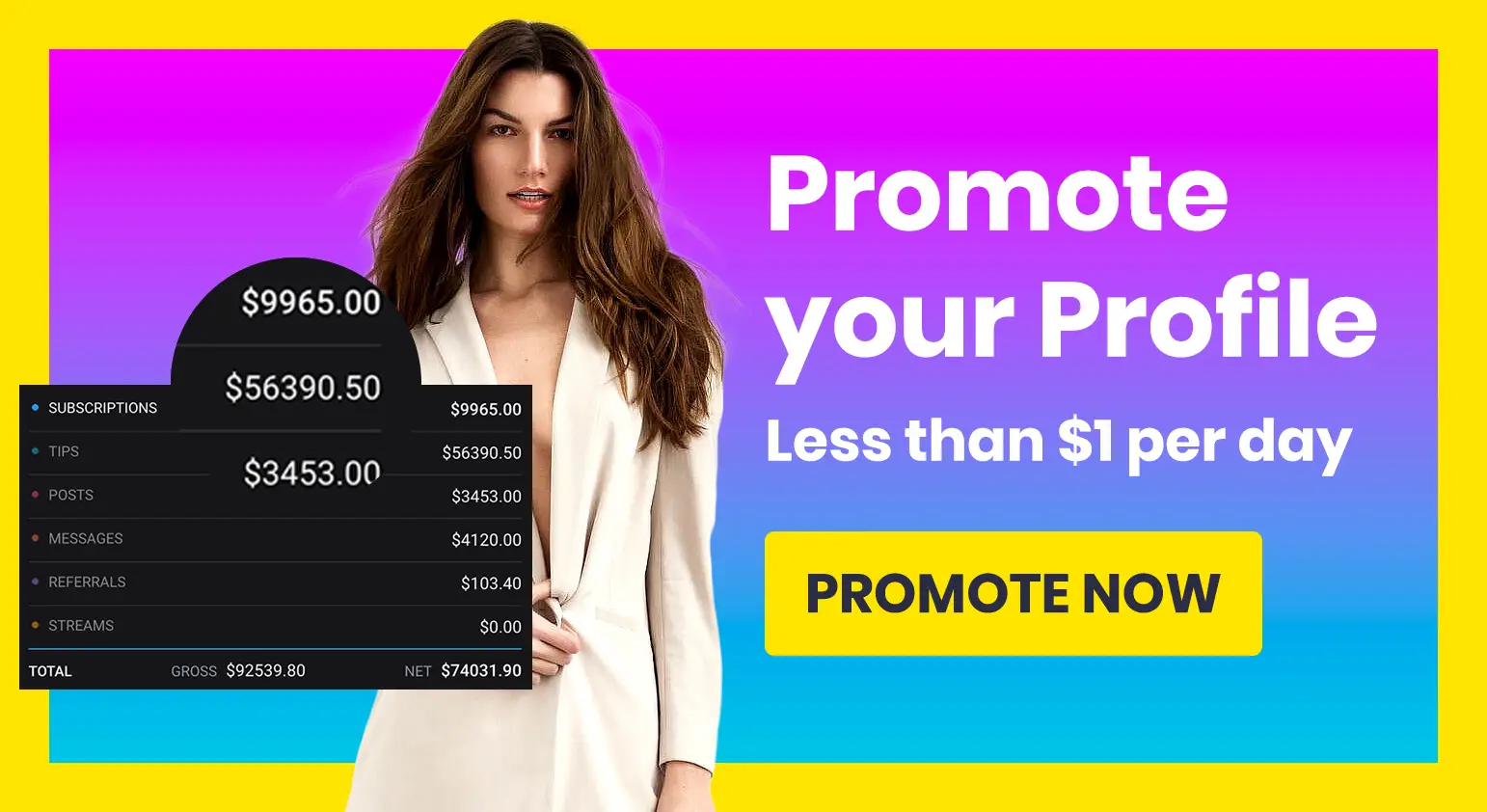 So, it's not too bad. Remember that AdmireMe is paying a lot to support you, including hiring support staff and hosting all of your photos and videos.
The only other thing to consider is that if you want to make a withdrawal below £100 (which is around $135) then you'll need to pay an admin fee of £3. It doesn't sound like a lot if you're withdrawing £99, but if you're withdrawing £20 (the minimum withdrawal amount) then it's 15% – quite the extra amount to lose. It's worth waiting until you have over the £100 threshold to make your withdrawal.
How easy is AdmireMe to use for creators?
It's really simple to use AdmireMe and all of its features. Getting set up with your profile takes just a couple of minutes – you'll just need to have a form of ID available to be scanned or photographed and sent in. This step's vital in making sure that only people of legal age join the site.
Once you're set up, it's all very easy to control your profile from your main account page, updating your bio or your prices. Uploading content is really easy too – even someone who isn't very tech-savvy won't have any issues.
One drawback of AdmireMe that's true of all creator sites is that there's no smartphone app you can use. That's because the main app stores don't allow anything with adult content.
However, the websites are mobile-optimized so you can still easily shoot photos and videos on your phone and upload them straight to your profile – you don't need to worry about sending them to a PC or laptop (unless you're using premium editing software first).
All of the features are clearly labeled from your account page too, so setting up the premium shop or adding hashtags is all spelled out for you.
How easy is AdmireMe to use for site visitors?
One of the biggest criticisms of some of the other subscriber platforms that have a bigger brand name is that they can be pretty difficult for users to actually get to grips with. There are very few ways to browse profiles and find new people to follow – the only way to see someone's page is with a direct link.
Which works for some users – they only want to pay to unlock the content of someone they might already be following elsewhere. But what about the more casual user who just wants to explore the creators?
AdmireMe's great for that type of user – browsing is really simple with handy filters that make it easy to only see the types of profiles they're interested in. It's also a really clean website, which means that it loads a lot faster than some of the others that are covered in various banners and it's just nicer to use as well.
Subscribing and making changes to a user's account is all kept simple too. There are no complex menus to have to wade through and it all just works. User experience is definitely a big tick and if you're a creator, you've got more chance of being discovered by users who are looking around on the website for someone new to follow.
This gives you an added incentive to make sure your profile is working as hard as it can. If someone finds you organically and is considering whether to subscribe, a strong profile – perhaps with some free teaser content – could be the difference between them signing up or scrolling to the next person.
What's AdmireMe's support like?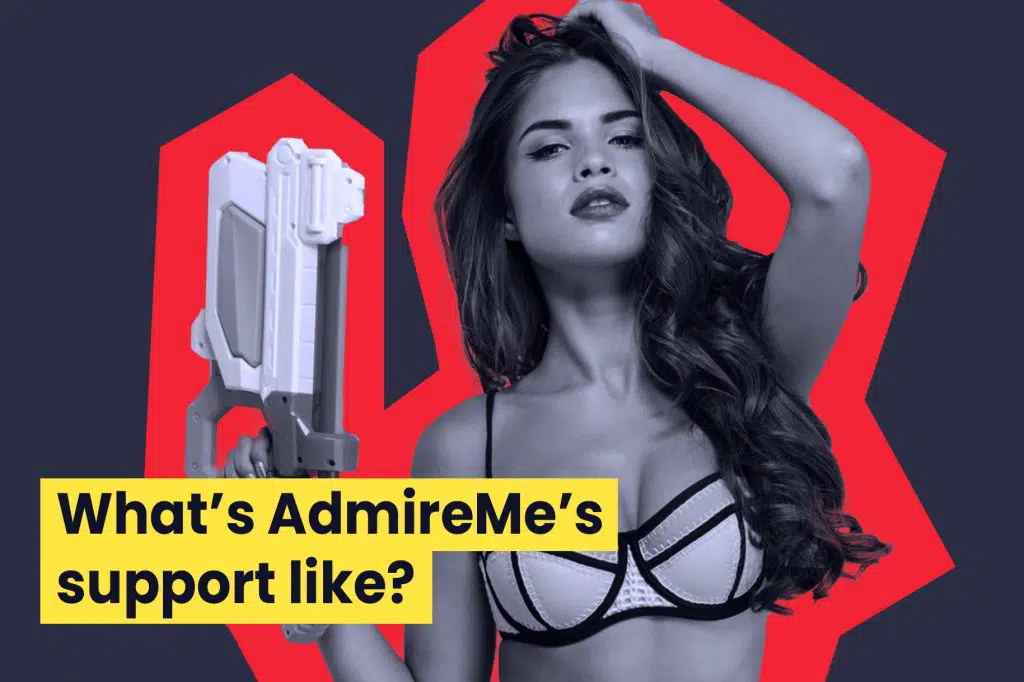 As a first point of contact, AdmireMe has an FAQs section on their website, split into questions for creators and questions for users. Both lists are really comprehensive, covering most of the everyday questions you might have (along with some questions that might be a little more obscure but are useful to know). It's worth reading through them even if you don't have a support issue because it's one of the best places to learn about certain features of the site.
If your question isn't listed in the FAQs, then you can contact AdmireMe.VIP via email. They don't have a huge support team, but reviews generally seem to suggest that replies are pretty prompt anyway, and the team clearly care about making sure users have the best experience. They say themselves that they respond within 24 hours and are always available on social media if you need them.
Overall, the support is definitely better than that offered by some of the bigger names – that's one of the major plus points of a site that doesn't have millions of creators. It's important that, as AdmireMe continues to grow, they make sure their support system grows too – and so far, they've maintained the right level.
Final verdict
AdmireMe.VIP's biggest problem is just that it is still an emerging name. Anyone who wants to start their content creator career is more likely to have heard of OnlyFans or some of the other alternatives, and by the same measure it's a lot easier to tell someone to "subscribe to my OnlyFans" than it is to say "subscribe to my AdmireMe page" – it takes more explanation.
But that's the only real drawback, apart from the lack of a robust messaging system. In terms of the platform it offers to creators, how easy it is to use (both for creators and subscribers), and the support offered, it's excellent. If it continues to invest in both its own brand and in the features that it offers to creators, then it will be a solid option for anyone looking to build a career as an adult content creator online.
AdmireMe FAQs
Who founded AdmireMe?
AdmireMe.VIP was founded by cousins Chelsea Ferguson and Rebecca Sharp. Ferguson was a glamour model and wanted to create a site that was tailored to the needs of models, making sure features and support were in place to let them build their own brand.
The site was founded in Hartlepool in northern England in 2018 and saw subscription numbers jump by around 20% during the COVID-19 pandemic lockdowns, with numbers continuing to grow since then.
Is AdmireMe safe to use?
Yes, AdmireMe is safe to use. Payments are taken through secure methods, and the website complies with all regulations related to things such as people trafficking, underage model applicants, money laundering and fraud. Creators and users can use AdmireMe.VIP with peace of mind.
Is AdmireMe anonymous?
AdmireMe is a safe space for creators and so anyone that wants to create an anonymous account is welcome to do so. Your personal details don't need to be displayed and payment methods are discreet. It's just then up to you as a creator to make sure you keep identifying features and personal details hidden from your content.
What do I do if someone steals my AdmireMe content and hosts it somewhere else?
Unfortunately, AdmireMe doesn't have the power to help you get your content taken down from another website, but they can offer advice. The best thing to do is to contact the offending site through their DMCA function and following their step-by-step process to get the content removed.
How do I get a blue tick on my AdmireMe profile?
The blue tick on an AdmireMe profile is reserved for creators who are verified on other social media platforms such as Instagram or Twitter. If you want the blue tick on AdmireMe.VIP you'll need to get verified on those sites first.