👋 Got an OnlyFans, Fansly or other fan page account that needs a boost? Promote it here. We support ALL platforms ❤️ Get 15% OFF with coupon code "LIMITED15"
The way that OnlyFans, Fansly, LoyalFans, Fanvue and others work is pretty simple at its core. Content creators have their own page where they share content, but it is hidden behind a paywall. You can't see it unless you are willing to pay for a recurring subscription, which unlocks all of the hidden content.
Of course, that's great for the content creator, because it means they can post content that they might otherwise not want to share with the world. And because that content is something that most people can't see, it has value, which is why people want to pay for it.
Unfortunately, the fact that this content is private, and that it is only supposed to be seen by those paying for a subscription, can cause some problems. And towards the end of 2022, we've seen some pretty huge case stories unfold on how the privacy of these types of pages isn't perfect, and the impact that can have.
In this post we're going to look at the following recent stories:
The conviction of OnlyFans creator Stephen Bear in the UK
The leak and firing of Amanda Saccomanno, better known as Mandy Rose
Historic leaks of OnlyFans and other fan page content, and the impact
When private is a problem – Stephen Bear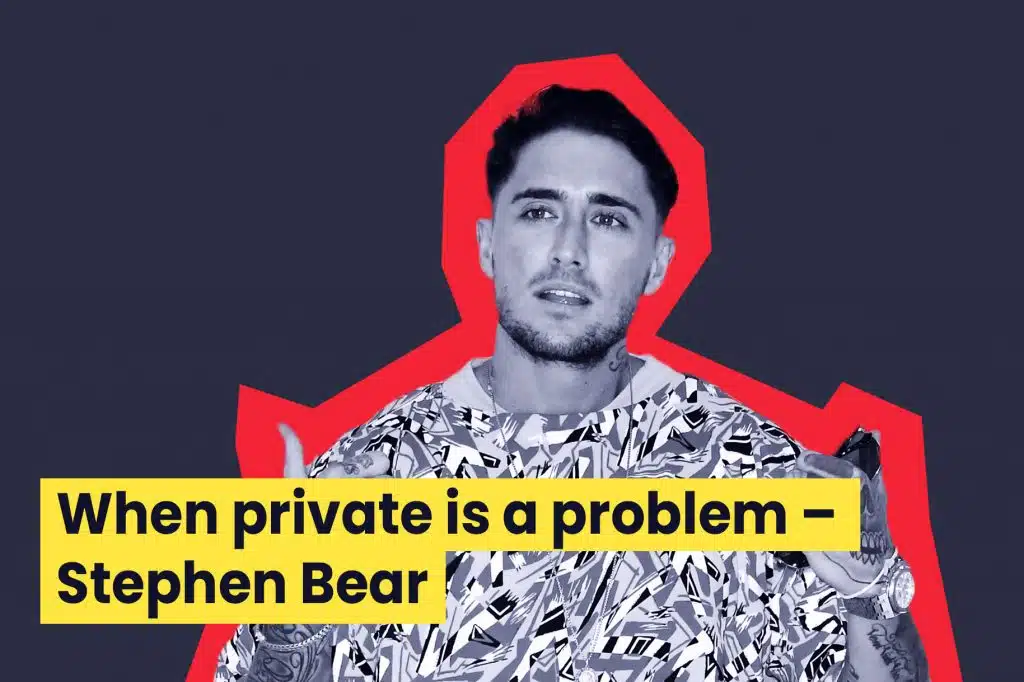 Because fan pages are private, that means people can get away with posting anything on their pages, and as long as nobody reports it, they won't get in trouble.
There are restrictions in place to prevent some kinds of illegal content. You can't just allow anything at all, otherwise, there would be all kinds of images being posted that contained minors, animals or anything like that.
That sort of content is banned, and that's good. But then anything which resembles consensual sex wouldn't be picked up automatically. Because if it appears to be two adults taking part in a consensual activity, and then it's uploaded to an adult website, what's the problem with that?
Except – how do you know it's consensual? And also, how do you know that everyone in the video consents to being posted on OnlyFans?
This brings us to Stephen Bear. Bear is a former reality TV contestant in the UK, having made a habit of appearing on shows to boost his profile. He took part in four different series, all in a bid to become famous.
On one of these series, he met Georgia Harrison, another reality TV personality from the UK, and they hit it off, eventually beginning to date each other. The initial romance only lasted a month, but they did meet up for flings a couple of times over the next two years.
During one of those flings, Bear filmed himself having sex with Harrison in their garden, and later posted it to his OnlyFans page, as well as sharing clips of it with others on a WhatsApp group.
Harrison did not know she was filmed, and she did not consent to any videos being uploaded online.
She became aware that she was filmed the day afterward when Bear told her and showed her clips. She instructed him not to share it, but he did.
Sharing sexual content of anyone without their permission is bad enough, but profiting from it? That's even worse. Of course, the footage has long since been removed, but only once it came to light, and by that time many people had seen it.
The trial was only concluded towards the end of 2022, with Stephen accused of crimes related to sharing the video to OnlyFans. He was found guilty, with sentencing due in January 2023, where he could face up to a maximum of two years in prison, an unlimited fine, or both.
So from an OnlyFans/fan page perspective, this opens up some pretty big questions. How much content is posted on these pages that involves sex with people who have no idea the footage is being shared?
How many don't even know the footage exists?
As a creator, you have the responsibility to only ever publish content from people who have given complete consent. For single creators, this isn't a problem, but if you are posting content with others, you should be looking into legal support to get contracts that protect you and ensure that the other person knows exactly what they are signing up for.
This is essentially revenge porn. It crosses the line into that territory when the reports of the trial of Bear come to light and reveal he was mocking her voice messages to him where she asked him not to post the content. He knew what he was doing and he did it anyway.
Thank you so much to Georgia Harrison for sharing her story on what it's been like having her life on hold for the last two years. You can read my interview with her now https://t.co/Y2yqoAIm85

— Annabel Rackham (@annabellimor) December 20, 2022
If you are a creator, or you are a user, and you suspect anyone on OnlyFans or any other platform of having posted content that includes non-consenting people (either not consenting to the activity, the filming of the activity, or the posting of the video) then you have a duty to report it.
And as a wider lesson – if you are willing to be filmed taking part in anything sexual with someone, you should assume that there is a risk that it could be shared, even if you trust the person filming it. Because whether they get angry at you, or they accidentally transfer the wrong file to someone, these things can happen.
Only post content to fan pages where every person involved knows the content is not 'private', and that people who pay are going to see it.
When leaks have repercussions – Amanda Saccomanno
The case of Amanda Saccomanno is a different one because this isn't about content being uploaded to a fan page that shouldn't be. This is about content that was uploaded to a fan page being leaked, and that caused Saccomanno to lose her very public job.
Let's roll it back a little.
Saccomanno was a fitness and bodybuilding enthusiast who took part in Tough Enough, a reality show designed to find the next generation of WWE superstars, AKA wrestlers.
During the show, she adopted her ring name of Mandy Rose, and ultimately finished as a runner-up but signed a developmental contract with the WWE anyway.
She became a big star, first on the company's smaller NXT program and then later on the bigger shows, including making appearances on the famous annual event WrestleMania.
Her career started to stagnate a little and she was moved back to the NXT brand where she rebuilt her character, eventually winning the women's title, and she was well respected for the work she had done in reinvigorating her character work and her in-ring wrestling.
And then, in December 2022, after holding the women's title for over 400 days, she lost it in a match on a regular TV show and then it was announced the next day that she had been released by the company.
So, what happened, and why did such a talented and popular star get fired instantly?
It all stems from her FanTime account, which she had set up during her time with the WWE, where she primarily focused on posting bikini content. She posted under the name Mandy Sacs.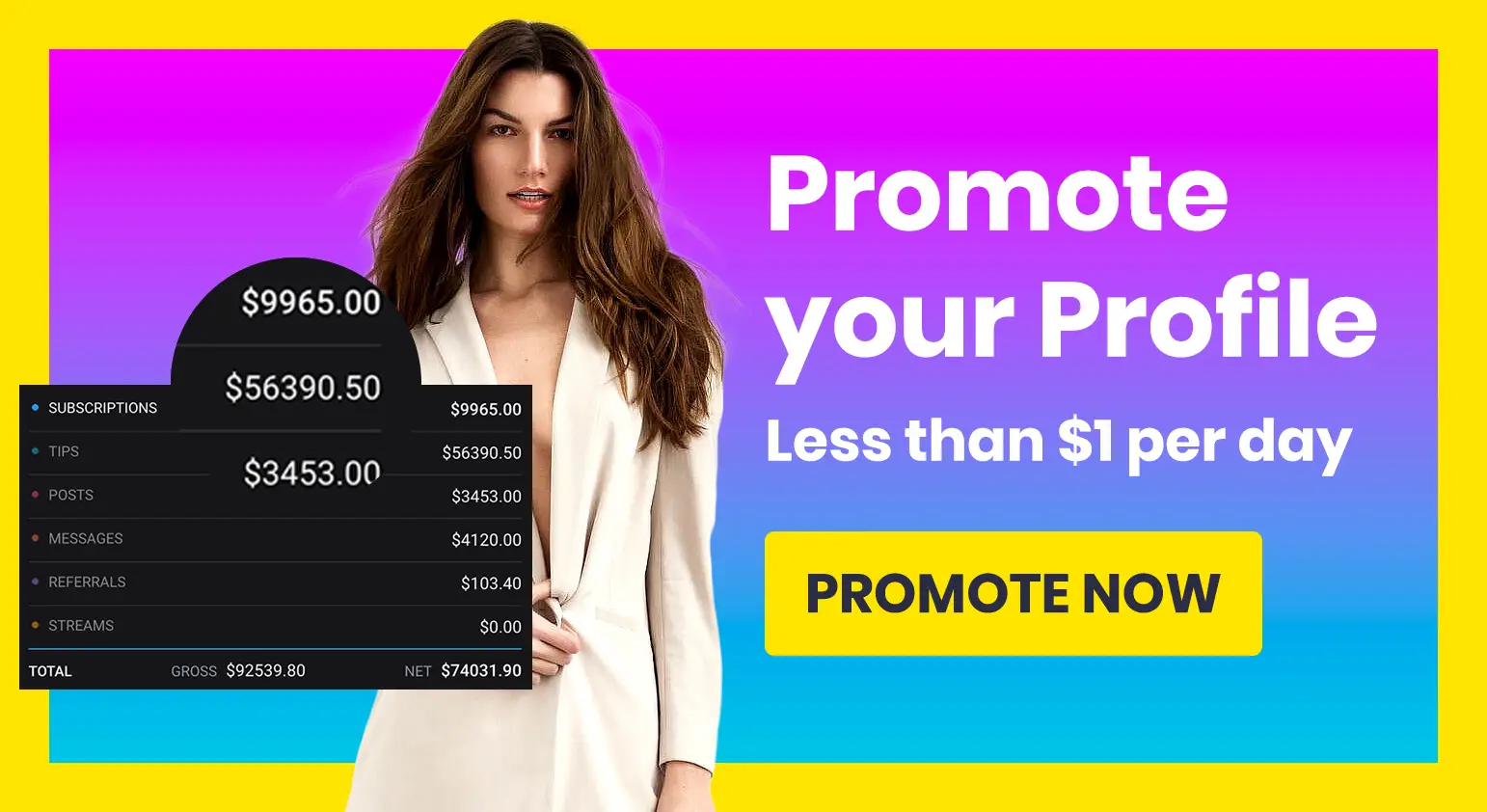 Yet the content got a little more risqué, as she decided to start revealing more of her body.
Of course, her fans being eager, decided they had to share this with the world. After all, this was Mandy Rose – a very desirable woman. The chance to share her almost-nudes on social media could get a lot of interest.
And, it turns out, it could get Mandy fired. The WWE were unhappy with the leak and the content of the images and videos and terminated her contract.
I am hurt. 100 per cent. I am very hurt. Nobody wants to get that call that they are being fired from any job, right, so I was very hurt, very disappointed. I was disappointed so much more because of everything I put into the business in just the last year and a half.

Mandy Sacs, speaking on Tamron Hall's talk show
Now, this obviously isn't pleasant, because nobody likes to be fired. And yet, Amanda's agent Malki Kawa gave an interview with TMZ Sports claiming that, within a week of being fired by the WWE, Mandy had made more than $500,000 from her FanTime page and that she was on track to be a millionaire by Christmas.
As a guideline, her WWE salary was never made public but based on performers at a similar level, it was likely in the region of $200,000 to $250,000 per year. If what her agent says is true, then she earned a lot more than her annual pay in just a week.
Does that make the leak a good thing? Does it justify it? Absolutely not.
It helps that Mandy is such a well-known celebrity and that this kind of scandalous news would encourage people to pay for her content. A lot of creators are not that famous, and if their content leaks, they could also lose their job if their employer wasn't happy.
And if their fan page isn't big enough to sustain their career by that stage, it can lead to their financial ruin. All because someone thought they knew better than the creator and the platform, and had the right to share the content wherever they wanted to.
These kinds of leaks can be extremely damaging to day jobs, and they can cause extreme mental trauma. A lot of people want to stay anonymous on their fan page, so having content leaked can be distressing.
It also causes others to question their own choices with regard to their content creator future. Another former WWE wrestler, Chelsea Green, has closed down her OnlyFans page as she is believed to be returning to the wrestling company, and she is concerned that being a content creator on the side might result in her also being fired, or at least not hired back.
If you are a creator, look into IP infringement, and make sure your content is at least watermarked.
And if you're a subscriber, never, never, never share someone else's content without their permission.
Think of a fan page as being given access to someone's personal photo album. You wouldn't share those. So don't share the photos and videos you see online.
Bad for business – the OnlyFans leak of 2020
The Stephen Bear and Amanda Saccomanno cases are more contemporary, but to wrap this up let's take a look back at the mammoth OnlyFans leak of 2020.
This was a pretty huge event where literally terabytes of content were stolen from OnlyFans and leaked all over the internet. Once again, content creators were dealing with the fact that their private content was being shared without permission.
And yes, the same problems also raised their heads – there were risks of people getting fired from their day jobs or having mental health concerns if they weren't ready for the wider world to see their content so freely.
This leak seemed to target bigger names on OnlyFans, though there were a huge number of creators affected.
Terabytes Of Stolen Adult Content From OnlyFans Have Leaked https://t.co/G7TIaavtad

— Troy Hunt (@troyhunt) February 28, 2020
And while the Mandy Rose leaks may end up turning profitable due to publicity, for so many of these creators in 2020 it was the exact opposite.
These were people who made their money from their OnlyFans page. They relied on people being willing to pay to see them naked or to see their private content.
And suddenly, it was free.
Why would anyone pay for a subscription to see something that might be getting shared around their normal WhatsApp groups? Or that they can download from a file hosting site in a few seconds?
It was a massive issue, and a similar leak would no doubt cause the same problems for creators again.
Leaks of this kind of content could completely destroy a person's income, and creators work so hard to build that up. Creating content is not easy, or at least creating good content isn't. It's even harder to promote that content to build up a subscriber base.
Thankfully, the OnlyFans leak of 2020 seemed to spark some moral chord in the wider online community. Users on forums and other communities online were encouraging people not to share the content or criticizing those that did.
2020 seemed like a real turning point for the sharing of adult content without permission, and hopefully, this is a trend that only grows.
OnlyFans and privacy – a summary
These are three very different case studies that show just how important the issue of privacy is when it comes to fan pages like OnlyFans.
In the first study, a person lost their personal privacy without first knowing it, and could have lost their dignity. Georgia Harrison acted admirably during the trial and showed that she still maintained her dignity despite the damage done, but no one should have to go through that.
Amanda Saccomanno/Mandy Rose/Mandy Sacs (it's hard to know which is right now) lost their job because of FanTime content being stolen. She'll be OK financially, but for many WWE is a dream career.
And in the OnlyFans leak of 2020, no doubt some creators lost revenue due to their content becoming public, even if the wider community helped shut it down relatively quickly.
The moral of this varies because each case is different. You shouldn't need to be told not to post content that includes someone who hasn't consented to it being shared. But if you're a creator, you do need to take steps to make sure you are all over it if your content ever is stolen.
Report it to your fan page provider and to whichever website is hosting the shared content. Shame the sharing person on social media, too, if they refuse to delete it. And consider legal action – you may be able to.