👋 Got a fan account that needs a boost? Promote it here. We support ALL platforms ❤️ Get a FREE digital eBook packed with Onlyfans tips with every ad purchase!
Tik Tok might have taken the mainstream media by storm, but that is not the only thing keeping people busy these days. Ever since the whole world was forced to sit at home and do nothing, everyone started looking for new ways to make money from home. OnlyFans is one of those new ways.
OnlyFans is the new buzzword on the internet. Even if you are not interested in social media platforms as much, you must have heard about Beyoncé name dropping the platform on Savage remix by Megan Thee Stallion. This article should help answer most of the questions you might have about the platform.
What Exactly is OnlyFans?
OnlyFans is a social media platform that allows content creators of any kind to post their content and receive payment directly from their followers or fans.
Fans can gain access to the contents offered by the creators on the platform by subscribing to that particular creator
OnlyFans was launched in 2016 and has seen steady growth since its launch. The website boasts of over 30 million users on the platform.
The main reason why OnlyFans is so popular is because of the very relaxed to almost no content restriction makes this platform very accessible to content creators of any kind. It is for this reason that a lot of the users of this platform are adult performers.
Even though OnlyFans is a social media platform, it doesn't have an app due to the restrictions on nudity put in place by Apple and Google on Playstore and Apple Store.
Is OnlyFans a Porn Website?
This might surprise you, but no, OnlyFans is not a porn website. However, a large percentage of the content on the website ranges from softcore nudity to hardcore sex.
OnlyFans, however, is open to anyone that wishes to create original content for their subscribers' viewing pleasure. Some of the other content creators found on OnlyFans include Chefs, artists, fitness instructors, gamers, and so on.
The whole intention of the founders of the platform was to help creators connect more directly with their fans, and have their fans pay directly for their services. This way, creators don't have to depend on the revenue from ads and sponsorship placements like it is done on other platforms.
How Does OnlyFans work?
OnlyFans pay their content creators 80% of the total revenue earned by a creator. The remaining 20% goes to OnlyFans, and after paying for site maintenance, and processing fees, OnlyFans gets 12% of your total earnings. At least, that is what they say.
Anyways, in terms of setting your subscription price, the sky is the limit. You can decide to set your subscription price as a $100,000, but you better be offering the most premium content on the planet.
OnlyFans allows content creators to have customized and very personal interactions with any of their fans.
Usually, most subscriptions start at $5 and go all the way up to $50 per month, depending on the services offered by the content creator, and how much the fans think it is worth.
As a creator, you can have free pages that your fans can view for free, and then charge them to have access to premium content.
OnlyFans allows content creators to have customized and very personal interactions with any of their fans. This is probably one of the main features that made it popular during the coronavirus pandemic.
Fans are allowed to ask for private content for extra charges and can even give content creators gifts or donations. Most of the creators on OnlyFans.com say that the real money comes from the gifts, extra service charges, and donations that they receive from their fans.
What makes OnlyFans different from other Social Media Platforms?
OnlyFans is very popular for the high level of interaction that it offers.
Apart from allowing its members to upload and share explicit sexual content on the platform, OnlyFans also allows live performances.
Creators on OnlyFans can send messages to their fans privately or in mass. Private performances that allow content creators to offer services that are curated just for a particular fan can be performed on the platform.
OnlyFans is very popular for the high level of interaction that it offers.
A lot of subscribers want a personal interaction with the creators that they are subscribing to, and OnlyFans allows just that. Subscribers can vote, make requests, and gift creators for their services.
For instance, some creators can offer exclusive photos of themselves to a fan depending on the service selected on the top menu.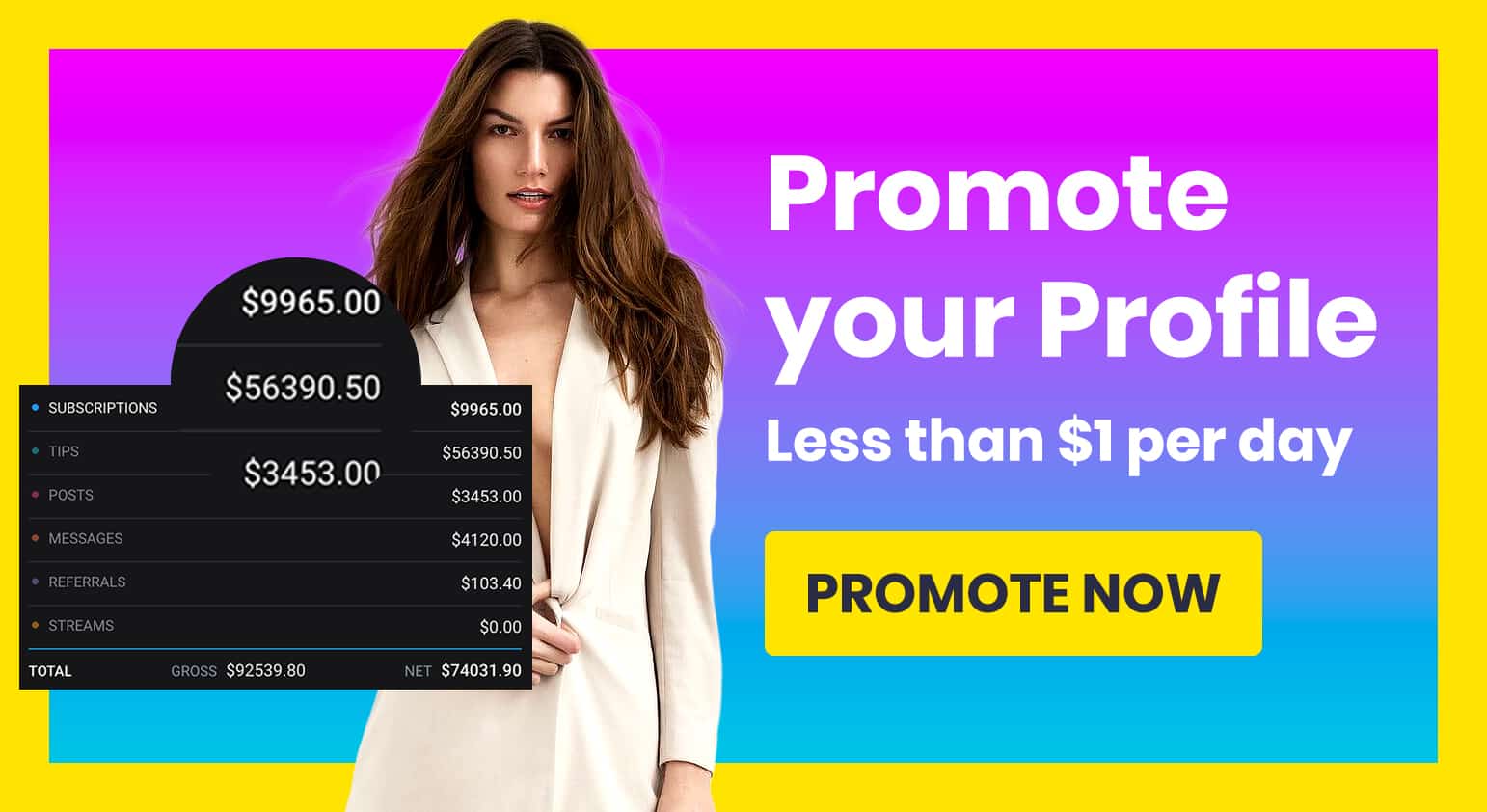 It is recommended that if you want to be a creator on the platform, you should have fans already from other social media platforms already. This is because OnlyFans does not have an explore menu that allows fans to search for creators.
How much can you make on OnlyFans?
This depends largely on the amount you set as your subscription fee. According to the prediction model provided by OnlyFans, at the lowest subscription fee of $5, the earning can range from $50 to $250 monthly.
…the highest earners on the platform right now are adult entertainers. Many of them earn more than $20,000 every month.
However, the estimate given by OnlyFans does not factor in things like extra charges for special services, tips, and gift. The point here is that the possibilities are endless.
It is important to note, however, that the highest earners on the platform right now are adult entertainers. Many of them earn more than $20,000 every month.
Signing up on OnlyFans
Anyone aged 18 and above is allowed to open an account with OnlyFans.com.
To ensure that children protection and privacy laws are not broken, OnlyFans verifies the age of their users with the use of a government-issued ID.
To sign up on OnlyFans, you need an email, name, and password. After providing all these details on the signup page, you would need to verify your email by clicking on the link sent to your email.
You also have the option of signing up with your Twitter or Google account. This method is way faster.
For content creators, before you open your new account, you need to verify your identity and provide some personal information.
Here is a list of things you need to provide:
Add a bank account or payment information
Confirm your country of residence from a drop-down menu
Tick the box that states that you are more than 18 years old
Provide your personal information like name, address, city, postal/zip code, and date of birth.
Upload a government-issued ID
Upload a picture of yourself holding up the government-issued ID.
Enter the expiration date of the ID.
Answer the question about the kind of content you intend to upload.
Click the button that says, "Send for Approval."
After completing the steps above, you should receive an email saying, "Your Account Approval is Pending." In less than 72 hours (3 days), you should receive another email saying that your "Account has Been Approved."
It is at this point that you would be able to add a band account and set your subscription price.
OnlyFans Frequently Asked Questions
Is OnlyFans Subscription anonymous?
You can remain anonymous on OnlyFans as a subscriber by using a username and an avatar as your profile picture.
Can OnlyFans see who Paid?
When you pay on OnlyFans, the creators can only see your username on the OnlyFans website and not your actual name or the name on your billing card. This is possible because your payment is not stored on the OnlyFans website.
What company owns OnlyFans?
The parent company is Fenix International Limited, a company based in London. It is rumored that one of its founders is also the founder of the adult cam site. This probably explains why the OnlyFans satisfies the needs of most adult entertainment creators very well.
Should I make an OnlyFans account?
If you already have a following on other social media platforms of at least 1000 followers and have special services that you can offer, then you should.
However, if you intend to gather a following on the OnlyFans.com, this would be difficult as it is somewhat harder to gain new followers on the platform itself.
The search bar and the explore page might make it easier to gather fans on OnlyFans. However, the easiest way to increase your following on OnlyFans is by linking your OnlyFans account with other social media accounts such as Twitter.
Can OnlyFans see if you screenshot?
It is important to note that OnlyFans does not allow screenshots of any kind on the platform.
This restriction was put in place to ensure the privacy of the users on their platform. This does not completely mean that the content on OnlyFans cannot be recorded, but it would require a third-party application.
There is a Chrome extension that can be used to screenshot content posted on OnlyFans.
However, OnlyFans can remove any screenshot of their content posted online if reported by a creator or member.