👋 Got a fan account that needs a boost? Promote it here. We support ALL platforms ❤️ Get a FREE digital eBook packed with Onlyfans tips with every ad purchase!
OnlyFans has been growing in popularity in recent years. However, a lot of people notice that most of the site's content creators are women. But is it a platform for guys as well?
The short answer is yes. OnlyFans may be female-driven considering the large number of them creating content. However, it can be a place where a content creator who is a guy can be extremely successful.
Top fan page platforms for men:
Don't forget that you can also promote and earn more on cam sites like Chaturbate.
We'll be taking a look at 7 tips on how a male content creator can be popular on OnlyFans. It may seem weird at first, but there's a lesson here. There is always a market where someone is looking for something.
Your audience could comprise of a certain type of person. The question is: are you willing to create content that will make them happy? Furthermore, will you be comfortable with it?
Let's take a look at the tips below so you know what to expect and what you need to do in order to be successful.
1. Consider the content you want to create
First of all, OnlyFans is a site where you can create adult content. You do not have to create such content if you are not comfortable. You can be a male fitness instructor and offer content and other fitness tips on OnlyFans as a way to be exclusive.
Plus, your audience can be guys who want to keep in good shape. It may sound strange that they can get fitness advice from a place where people mislabel a "porn site". But you'd be surprised how many content creators on OnlyFans can be successful without having to show a little skin (hint: there are plenty).
If you want to create adult-oriented content, go for it. Plus, you'll need to take the next tip into consideration.
2. Know your audience
In order to be successful on OnlyFans, one of the key things is to know your audience. As a guy, you can create content that will attract your type of followers. If you are a guy, you might create content that may attract a female audience.
At the same time, you may also attract other males. Yes, there are male content creators who center on a gay audience. If that's you, just know that there is no shame in doing this.
If you are a straight male, clearly your audience will be females. But aware that you will also have fans and subscribers that are gay males. The point here is that you don't have to be a homosexual male to succeed on OnlyFans.
3. Not everyone's success is the same
There are content creators on OnlyFans who achieve consistent success. Whether you are a guy or a girl, it can happen. However, the results are not typical.
You'll need to start somewhere. You will achieve success over time and it can grow. It's all about putting in the work and being able to get the word out about your OnlyFans platform.
Yes, you'll need to grow your following on OnlyFans. There is one good way to do it (as we will reveal in the next tip).
4. Promote your OnlyFans on social media
There's a lot of OnlyFans content creators that are promoting their OnlyFans pages all over social media. In fact, it's the best way to promote it. Don't know where to promote your OnlyFans page?
Fear not, we have some ideas. However, it's all about choosing the channels that you are most active on. If you are starting out, it would be wise to choose a maximum of two so you don't stretch yourself thin.
Here are a few channels that you might want to consider:
Instagram
This platform is a popular choice among female content creators. And they have seen good results. The question is: can it work for guys as well?
It can. However, you might have a small following and it could hinder your growth. It's that the case, consider growing your IG before promoting your OnlyFans. This can be as easy as investing in some paid shoutouts.
As far as shoutouts go, you'll want to find a small level influencer to start out. The reason why is that you can pay a fair price (usually $10-$20 for paid shoutouts). Compared to influencers with followers that are 100k or above, which would be impossible to get shoutouts from if you have a small number of followers (not to mention, it's expensive).
If you invest in shoutouts, be sure that the influencer you are targeting is someone who has your relevant audience. Getting the word out to the wrong audience will definitely backfire on you. So be careful when planning out your promotion strategy.
You can also post your OnlyFans link to your Instagram bio. That way, your followers will know exactly where to go if you direct them to it.
Reddit
This social media platform is perfect for OnlyFans creators. Want to know why? Because there are subreddits that cater to a specific audience.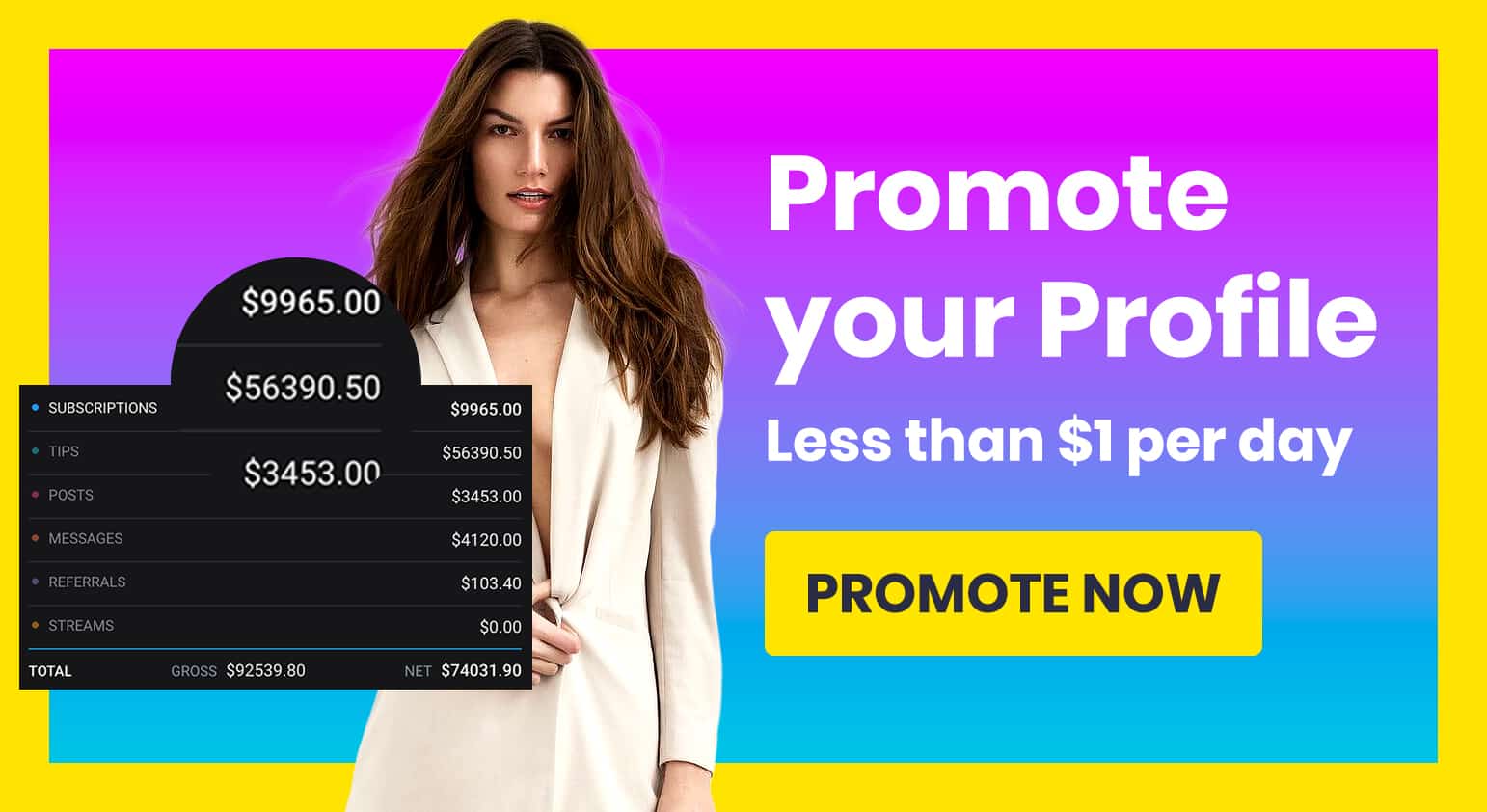 Does your OnlyFans content appeal more to gay males? Find relevant subreddits and post preview content that will lead them to your OnlyFans page. Again, you are getting it in front of the right audience.
There may also be subreddits that have a mix of gay males and straight females. This is why knowing your audience is critical. Make a note of which subreddits you plan on posting your promo content on a regular basis.
In case you forgot, remember to post your OnlyFans page link to your profile bio (no matter which social media channel you're on). Reddit gets plenty of traffic daily…but will your OnlyFans page?
YouTube
YouTube is great for male content creators. Especially male models, fitness coaches, and others. You can do how-to videos, vlogs, or relevant forms of content.
This will also give you a good opportunity to let your audience know that you have exclusive content that they can't get anywhere else on the Internet. From there, you can direct them to your OnlyFans. The key point here is to mention it towards the end of your video each time.
5. Know the ways that you can make money
A majority of the OnlyFans creators make money based on subscriptions, tips, and standalone content. It's important for you to set the prices that are fair and reasonable for your audience. If your goal is to make as much money as possible, you need to cover as many bases as possible.
For example, if you are creating content you'll want to suggest tips every single time you create something. Plus, the larger your follower account, the more you'll stand to make on the platform. Keep in mind that of your total followers, a small percentage (1 to 5 percent) will eventually become paid subscribers.
Something to keep in mind: OnlyFans should be considered an income stream that should be treated as something you do on the side. Yes, people make more than a 9 to 5 job. But don't let that be your primary source of income (and for the love of it all, don't quit your job).
Do it in the mindset that you want to make your fans happy. Make the idea of making money secondary.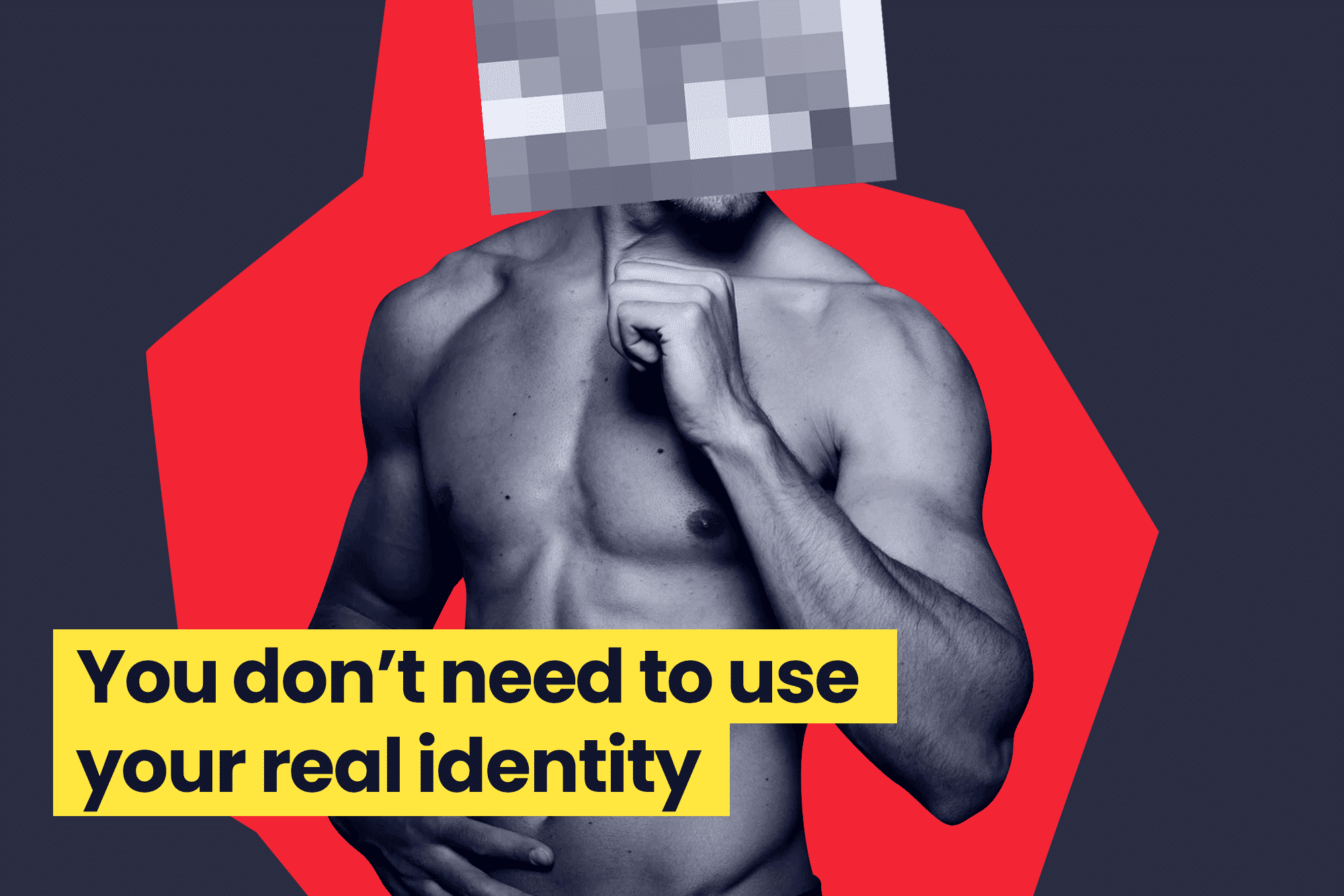 6. You don't need to use your real identity
One of the things that OnlyFans content creators are concerned about is how people may find out about them. There's been this misunderstanding that OnlyFans is a porn site because it allows adult content and a handful of its content creators are porn stars and cam girls. That could not be far from the truth.
But the problem is, there are those who will take those claims at face value. And they'll try to get you in trouble for it. So what can you do to lessen the risk?
OnlyFans can be anonymous. You can use a pseudonym or a stage name. And you don't need to show your face.
In fact, a handful of your followers may appreciate other parts of your body and care less about your face. As long as you have an aesthetically pleasing body, you should be good to go. And you can still make some serious bank on OnlyFans.
7. Enjoy yourself
Above all, enjoy yourself while creating consistent content for your followers and subscribers. Don't make content creating a chore. You have a life and have other things to do. But if you plan on creating content regularly, create a schedule that you know will be easy to follow.
Frequently Asked Questions
OnlyFans or Just For Fans?
What you may notice about Just For Fans is that it appeals to a gay male audience. However, if you compare the two platforms, they do have similarities. But OnlyFans would gain the edge over the latter in a few ways such as keeping the money you earn.
How much do OnlyFans content creators make?
This will depend on some factors. You have the ability to set prices to what you think is fair for your fans and subscribers. It can also depend on the tips you earn on a regular basis. With that said, content creators on average can earn $3,000 a month.
Keep in mind that the results are not always typical. One content creator on the platform can make more compared to another one who is just starting out.
Can you sell feet pics on OnlyFans?
Absolutely. In fact, whether you are male or female you can sell foot pics on OnlyFans. In fact, there is an audience who holds an affinity for this part of the body. And it can also help you rake in some more money if you are comfortable with creating that kind of content to begin with.
Can you show your face on OnlyFans?
That is entirely up to you. In fact, if you want to maintain anonymity on OnlyFans you can use a stage name as well along with not showing your face. It's all part of keeping things hush if you are worried about someone finding out about what you do.
Can you promote your OnlyFans without social media?
Absolutely. In fact, you may not need social media at all to promote your OnlyFans page. You can use offline channels like business cards. These will come in handy if you are a model, a fitness coach, or an influencer of some kind.
You can also leverage your own blog or website. If you have plenty of traffic that goes to it consistently, you can be able to use OnlyFans as an extension of it. It's a good way to promote content that your followers can't find anywhere else on the site.
Final Thoughts
If you are a guy who plans to start an OnlyFans page, we hope this guide has been helpful to you. Follow the tips above carefully if you believe you can achieve any kind of success on the platform. While it may seem strange knowing that it's a platform where women dominate the content flow, guys can be successful as well.
It's important to know who your audience is, what kind of content they're looking for, and whether or not you can deliver on it consistently. Yes, you can create content on your own time. And you will be rewarded for it regularly.
You can do it under the radar or use your real name and face. It's all up to you. Either way, you might have quite the following as you continue to create more content.
Also, don't be afraid to promote your OnlyFans page any way you can. And don't feel obligated to create any kind of adult content if you don't feel comfortable doing so. Just have fun, create as much content as you like regularly and make some money as a result.