👋 Got a fan account that needs a boost? Promote it here. We support ALL platforms ❤️ Get a FREE digital eBook packed with Onlyfans tips with every ad purchase!
On the interwebs, there are two heavyweights that continue to battle it out for content creation supremacy. However, they are two of the major platforms that allow adult content. OnlyFans is growing in popularity, as is its competitor Just For Fans.
🤔 Considering your platform options? Check out the top OnlyFans alternatives here
If you put the two together in a cage fight, who would win? We'll be making comparisons based on where they differ in six different aspects. From there, you can decide which is better for you (but we know who wins out).
What makes these two platforms stand out is because they are great for content creators who are adult models, adult film stars, cam girls, and more. The thing is, there are some obvious differences between the two. If you are considering either platform as a way to achieve some kind of success, keep reading so you can make an educated and informed decision.
Let's start this fight of the century between OnlyFans vs. Just For Fans!
(*ding ding*)
1. Payment percentage for content creators
Content creators on both platforms can get paid based on the amount of money they'll earn from subscriptions, tips, and the like. The difference is the percentage. Ten percent can be a lot when you are getting paid on one platform or the other.
On OnlyFans, you keep 80 percent. 20 percent is taken by OnlyFans to make money. Hey, someone's got to keep the site going, right?
Just For Fans comes up just 10 percent short. But you still get a respectable percentage. If given the choice between keeping 70 percent of your money versus 80 percent, the choice is clear.
Winner: OnlyFans
2. Traffic and being found
If there is one way to get traffic to your page, it's all about promoting it. OnlyFans and Just For Fans pages won't always be discovered all by themselves. Not to mention, they have a search function that's basic and doesn't do much.
With OnlyFans, you can be able to promote your content or provide a free preview as a way to get some exposure on the site. However, you'll still need to promote outside of the site using social media. By the way, the more solid your social media following is, the better.
With Just For Fans, you can get traffic just by providing an affiliate link. These include sales that they can generate outside of their page. And they can earn extra on Just For Fans once a sale is made.
Not bad at all. But still, you'll need to promote your page just to earn more (and grow your following in the process). On OnlyFans, there's no affiliate link…but you can still earn money just on content and tips alone.
At the end of the day, there really is no clear winner here in terms of traffic and organic discovery.
Winner: Tie
3. What content creators can do
Getting midway into the battle, this is where things get very interesting. To keep it short, there are things that OnlyFans offers that Just For Fans doesn't (and vice versa). What exactly do these platforms offer and don't offer?
Let's take a look at this chart below:
| | | |
| --- | --- | --- |
| What's Offered? | OnlyFans | Just For Fans |
| Live Streaming | Yes | No |
| Selling Individual Clips | Yes | Yes |
| Tips | Yes | Yes |
| Text Messaging | No | Yes |
| Customized Items | No | Yes |
Just by looking at the chart, you think that Just For Fans has a bit of an edge over OnlyFans on some things. While that's true, there might be some workarounds on OnlyFans. For example, you can still be able to offer something customized on OnlyFans (if it's allowable).
Specifically, you can still offer something custom made. The only difference is that doesn't have to be a physical item. It can be a personalized video to that person who is a fan or subscriber to you. While customized items may not yet be supported by OnlyFans, doesn't mean you can't offer something more of a personal touch.
While you cannot send text messages on OnlyFans, you can send pay-per-view messages (while making extra money in the process). So that's a plus, considering that text messages can cost you money depending on your mobile plan. So OnlyFans not being able to offer text messaging might be a pro rather than a con.
Even though Just For Fans offers a bit more than OnlyFans, we'll be giving the nod to the latter. The reason why is that there are some workarounds that can still make your experience on the platform a more positive one. Oh…and why sell your content individually when you can package it with some others and make extra bank?
Winner: OnlyFans
4. Payout
The payout is another important thing to keep in mind when choosing between one platform or the other. In this regard, we'll cut to the chase and declare OnlyFans the winner here. Here's why OnlyFans is better:
Less payout minimum: OnlyFans has a minimum payout of $20. Just For Fans allows for a $50 minimum. So it would be a bit more difficult to earn that much if you started off on the latter platform.
Payout frequency: OnlyFans payouts can be done when you want it. Just For Fans does not offer that since they are done on a weekly basis.
Both platforms do offer ACH (bank transfers) and support Paxum. However, Just For Fans will support cryptocurrency payouts (which OnlyFans doesn't). If you want your money fast and don't want to work as hard to reach the minimum payout, OnlyFans wins hands down.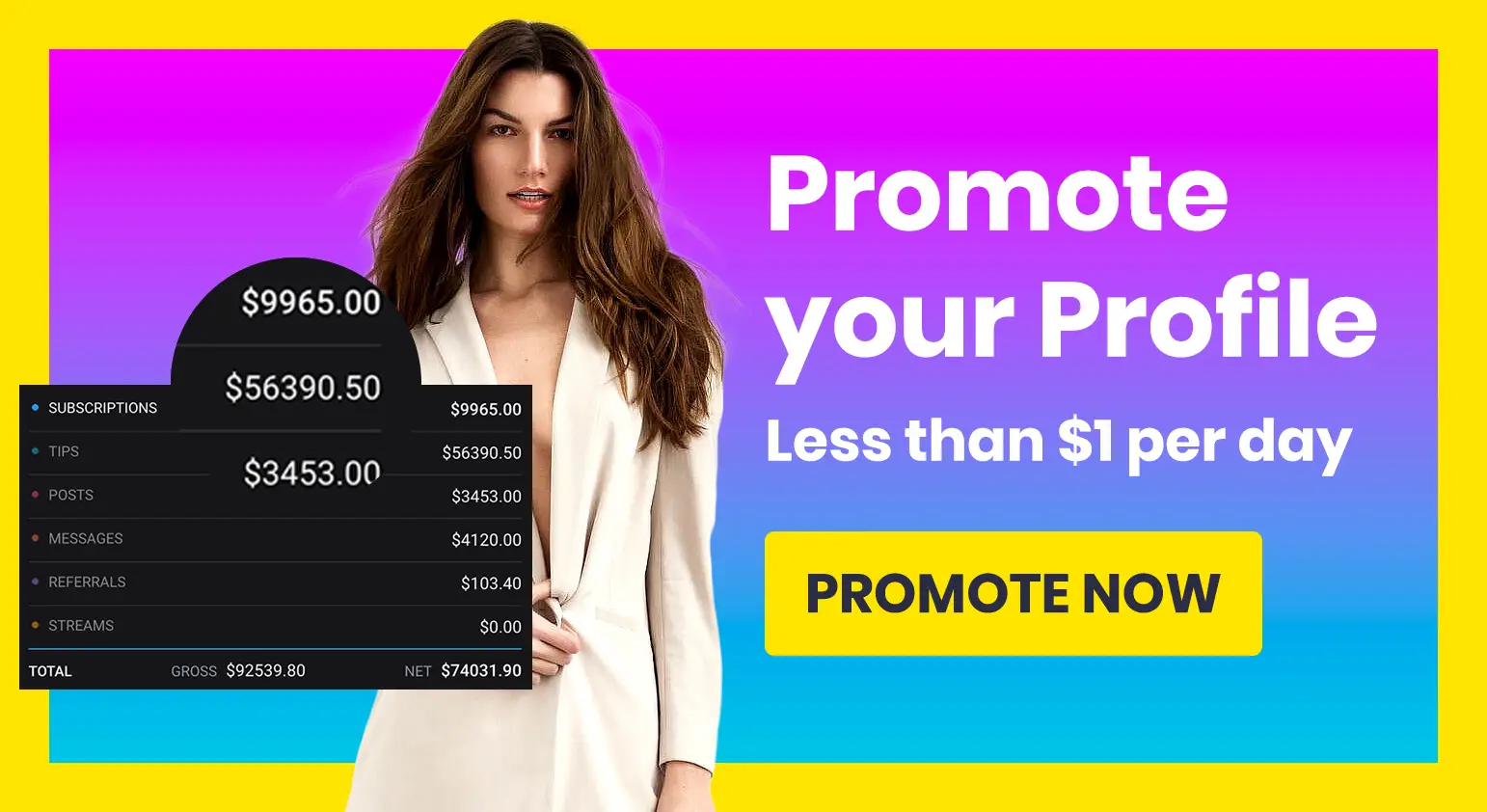 Winner: OnlyFans
5. Affiliates and referrals
Both sites offer affiliate and referral programs. And you earn money simply by getting someone to sign up for an account. Affiliate links are useful when someone buys an item through your link and you earn a percentage of the sale.
There really isn't a difference in terms of the percentage of rev-share (which is 5 percent). However, there are some differences between the two. OnlyFans has a creator referral program that everyone can be able to use (especially those who create content on the platform).
However, Just For Fans has a referral and affiliate program that is considered "semi-exclusive" to those who are on the platform. It's unclear what kind of criteria needs to be met in order to be a part of it. Simply put, OnlyFans gets the edge here given the fact that their program is much more open to those interested.
Winner: OnlyFans
6. Audience Appeal
Lastly, we'll take a look at how both platforms appear to a certain audience. OnlyFans tends to lean towards content creators who are female (and their fans are mostly male). However, Just For Fans is somehow the opposite.
Just For Fans appears to have more of an appeal to a gay male audience since most of the content creators are male models, gay adult stars and models, etc. However, both platforms are open to all genders and orientations.
Even on OnlyFans, male content creators can have a page even if their audience does comprise of gay males. If you are a male content creator, considering your audience is important before choosing a platform. But in the battle between audience appeal, we'll call it a draw.
Winner: Tie
And the winner is…
At this point, it's clear who comes out on top here. It's OnlyFans by what seems to be a near-unanimous decision. If you are a content creator who is new to the scene, it's highly likely that OnlyFans will be the go-to choice. After all, it seems to be gaining in more popularity as of late.
Based on the name alone, you could be able to get some organic traffic (but not a lot). You may find yourself behind the eight ball if you don't know where to promote your OnlyFans page. If you are able to promote your OnlyFans, you'll find success as long as you fulfill your end of the bargain.
But OnlyFans is the clear winner for a few other reasons. For one, you make more money. Second, you can be able to go live on your page so you can connect with your audience in real-time. Plus, you stand the chance of earning more money as it happens.
While you cannot sell individual video clips, that's OK. Because you can package your content and sell it for more! Sometimes, what OnlyFans doesn't offer in comparison to Just For Fans can be a good thing.
Does that mean you can't use Just For Fans? Absolutely not. You can give it a try if you want to.
But you get a far better return on investment with OnlyFans. Plus, you get paid faster as a result. Why work twice as hard to earn money on other platforms when OnlyFans can make it easier on you?
Frequently Asked Questions
As part of the post-fight program, we'll be providing your frequently asked questions about OnlyFans vs Just For Fans. This should be used as a handy guide so you know what to expect when using the OnlyFans platform (or Just For Fans if you are interested). Here are some of the questions:
How does OnlyFans make money?
OnlyFans makes money by keeping 20 percent of what you earn. Therefore, you can keep 80 percent of it (which is a pretty good share). But hey, someone's got to keep the site up and running so content creators like you can keep up the good work.
Can you promote OnlyFans without social media?
It's possible. But it will take a whole different approach. For example, you can leverage your blog or website that is separate from OnlyFans as a way to promote it. However, it may require quite a bit of traffic in order for this strategy to be successful.
You can also use offline channels such as business cards as a way to promote the page as well.
Can OnlyFans be anonymous?
Indeed you can be anonymous. It can be as easy as choosing a stage name and never having to show your face (if you are not comfortable with it).
How much can you make on OnlyFans?
It will depend on the prices you set for subscriptions, content that you sell as standalone packages or the tips you receive. It will also depend on how many followers become your subscribers. On average, an OnlyFans content creator can make as much as $3000 a month.
Keep in mind that the amount does vary from one content creator to the next.
Is OnlyFans Woman Driven?
As mentioned before, most of the content creators on OnlyFans are women. But they are open to guys as well. It may seem weird at first as a guy creating OnlyFans content, but it can be fun.
Just remember, there are those out there who follow male OnlyFans pages and become subscribers as well.
Final Thoughts
Even though OnlyFans is the clear winner in the OnlyFans vs. Just For Fans battle, it never hurts to have pages on both sites. If you prefer one or the other, that's entirely up to you. But you can do a lot more on OnlyFans.
Simply put, both are great content creation platforms that you can leverage to your advantage if you already have a following elsewhere on the Internet. However, OnlyFans seems to hold more weight in terms of authority and popularity. If you are new to content creation or just want to extend your content beyond social media (or if you do this, cam shows), OnlyFans may be right for you.
Besides, how can you say no to making money and at least keeping 80 percent of it. Now is your chance to check out OnlyFans for yourself now. You never know what kind of success you can achieve so long as you put in the work and make your fans and subscribers happy.