👋 Got an OnlyFans, Fansly or other fan page account that needs a boost? Promote it here. We support ALL platforms ❤️ Get 15% OFF with coupon code "LIMITED15"
OnlyFans has rapidly become one of the most popular websites on the internet. It's a place where anyone can create the kind of content they want to, and start building their own career with more freedom and flexibility than any other kind of job. But it isn't the only option out there.
And since the announcement in August 2021 that OnlyFans is going to start banning explicit adult content, you might be on the lookout for an alternative to continue your follower career, if you tend to post more sexual photos and videos. Even though that ban has now been suspended, you never know when they might change their mind again.
The new OnlyFans content guidelines are going to really shake up the whole market if they do decide to push them through, and so there's no better time for adult content creators to think about their options and see if there's another site that might be more suited to them.
Of course, if you tend to post nudes without hardcore imagery, OnlyFans might still be your best option. Though OnlyFans is only likely to go more mainstream, and you need to think about the kind of audience you want to attract, and what sort of content you not only post now but that you might want to create in future.
In this guide, we'll take you through the best alternatives to OnlyFans, whether you're someone who wants a completely non-adult site or you're looking for a platform that welcomes adult content creators to share more explicit photos and videos.
If you're short on time, here's a quick summary of the top options for the best alternative to OnlyFans:
| Best for | Creator Platform |
| --- | --- |
| Adult Content Creators | Fansly, Fanvue, FanCentro, Fanslov |
| X-Rated Content with Lower Fees (15%) | Unlockd, AdultNode, Unfiltrd |
| Newbies and Mild X-Rated Content | Fansly, Fanvue, Flirtback |
| British Adult Creators | AdmireMe |
| European Adult Creators | MYM, Fanslov |
| Mainstream, Non-Adult Content | Fanvue, Patreon |
| Adult Content for Gay Men | Just for Fans |
| Selling individual videos | ManyVids, Fanslov |
| Creating your own OnlyFans-style Site | Scrile Connect, xModel |
| Creating your own OnlyFans clone | xFans by Adent.io |
The 18 biggest alternatives are Fansly, Unlockd, Fanslov, Fanvue, Unfiltrd, iFans, FanCentro, MYM, AdmireMe, AdultNode, Just For Fans (JFF), LoyalFans, Flirtback, ManyVids, Scrile Connect, xModel by Adent.io, FriendsOnly and Patreon.
Each platform gives creators the chance to share content with paying subscribers, and they've all got their pros and cons. Depending on what kind of content you want to create, one might be a better option for you than OnlyFans.
Of course, OnlyFans is king for a reason. It might be that you want to stick with OnlyFans as your best bet, and build your profile through what is clearly the most popular platform amongst users. But if you want to explore your options, this comparison guide will help.
Choosing a single best alternative to OnlyFans is difficult because different sites offer different experiences. Browse this guide to see which of the OnlyFans alternatives is the best for you.
What is Fanvue?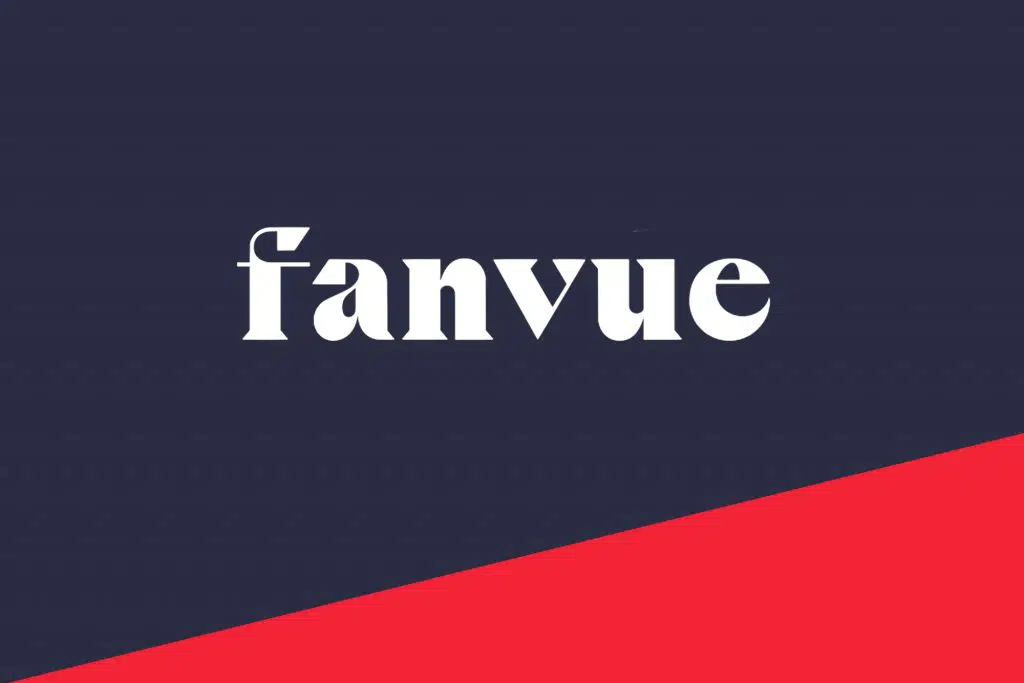 Fanvue is a UK-based content creator site that aims to be the best option possible for anyone who wants to sell their content for money. It markets itself to all creators, whether you're a gamer, author, chef, athlete or you're creating adult content. And they have said that they will never ban adult content from the site – it is a platform "for all creators, now and always".
It's one of the more recent websites on this list to have been created but they've got a huge amount of potential, focusing as much on the user experience (both for creators and for fans) as they are on any other part of their site, and offering some unique features too. Already they're one of the best alternatives to OnlyFans for adult content creators.
How does Fanvue work?
Fanvue works in the same way that many other content creator sites do – once you sign up, you can start building a subscriber base. The content you post will be hidden behind a paywall, so only the fans that subscribe to you will be able to see it.
The team behind Fanvue clearly care about the quality of their website, looking to make it one of the best alternatives to OnlyFans. So they've spent a lot of time working on the usability of the site so that fans can easily browse and discover new creators, and those creators can quickly add their content and make changes to their profiles.
How does Fanvue make money?
Fanvue's revenue comes from taking a cut of the subscription you charge your fans – the same as any other alternative to OnlyFans. Fanvue's standard commission is 20%, meaning that for every $5 you charge a fan (despite being a UK-based site, it is global and subscriptions are listed in US dollars) you'll receive $4 and $1 will go to Fanvue.
How much money can you make on Fanvue?
The amount of money you make on Fanvue will depend on the size of your subscriber base and how much you decide to charge. As with any creator platform that works in this way, it's on you to promote your profile as much as possible across your social media channels, although Fanvue does have some excellent features to make this as easy as possible and to help fans casually browsing the site to discover you and your content.
Another key benefit of Fanvue is the instant payment feature – once your earnings are in your Fanvue account, your withdrawals will be pretty much instant, so there's no long clearing period to have to endure once you make a withdrawal request. Obviously, this will depend on your own bank's timings too, but most banks will process payments immediately.
How does it compare to OnlyFans?
Fanvue is looking to be the better version of OnlyFans overall – an OnlyFans alternative platform that really puts the focus onto adult content creators and the features they need.
It's similar in that it aims to serve all content creators (although OnlyFans did announce the banning of adult content, before withdrawing it, and may do so again). And the standard 20% commission fee is the same on both platforms.
Where Fanvue sets itself apart is in its feature list and support. OnlyFans doesn't have many advanced features, while Fanvue has already announced plans for better discoverability features, it offers deeper insights and will soon introduce the option to mint and sell NFTs. Support is instant too through the site's online chat feature.
What is Fanslov?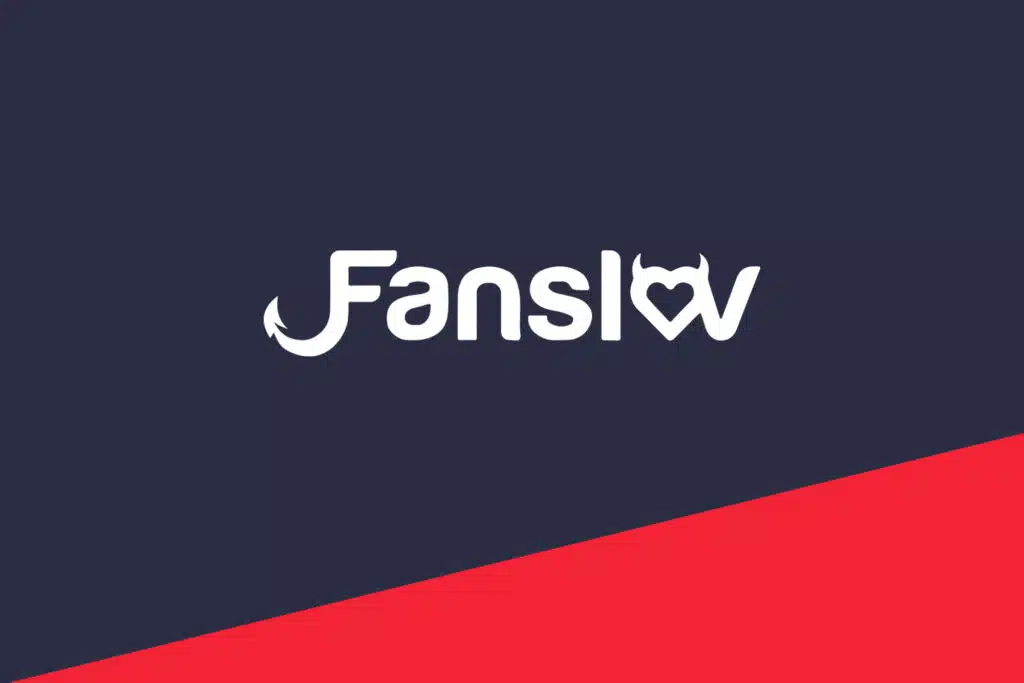 Fanslov is another fan content platform that aims to make it easier for creators to sell what they want to – not just digital content, but physical items as well. It is very much aimed at adult content, and it's one of the newest platforms on this list.
That has its pros and its downsides – but when you consider the opportunity to get in early and become one of the biggest creators on a website, it's certainly worth considering, especially with some of the features that you'll be able to take advantage of with your profile.
How does Fanslov work?
Fanslov works, at its core, in a similar way to other platforms on this list. A creator sets up their profile, and then uploads content to sell. They can set individual prices for videos or photo sets, or they can make it available as part of a recurring subscription – anyone who pays the monthly fee can access it.
There are a couple of key differences in how Fanslov works though, including the payment system – which we'll cover shortly.
But the biggest difference is the way that Fanslov is positioned as a marketplace – not just for selling photos and videos, but also for selling physical items – specifically underwear, or items such as sex toys.
In theory, creators can sell anything legal through this means, provided they have a way of shipping it to the buyer. But it's aimed at 'sexy' items to sell, and the design is to make it extremely easy for creators to charge what they want for their items, and get the money quickly.
Another key difference is the option of tiered subscriptions. Not many sites offer this functionality – the option to set different levels of subscription which gives access to different content. For example, you might have a basic subscription which unlocks photos and videos, and then a premium one which also unlocks bonus material and access to social handles on a private account.
You can even set up subscriptions tailored to certain types of content – such as only your feet category photo sets and videos – and that's a unique feature to Fanslov which has a ton of potential for savvy creators.
Fanslov has loads of other great features too, including:
An easy-to-manage Cloud Space for photo and video storage
Multiple options for chats with users, including direct tipping, the option to send media (with or without a paywall) and more
An analytics dashboard
How does Fanslov make money?
Fanslov makes its money through a token system. Everything on Fanslov is bought using tokens, which users must pre-purchase on the platform.
Fanslov's money comes from token sales to users. And then you get to charge whatever rate you want for your content, and you'll keep 100% of that fee. Want a video to cost 10 tokens? You keep 10 tokens' value.
That value starts at €0.80 but can rise for loyal creators – another excuse to consider joining the platform early and building your profile at the same time as the site becomes more popular.
How much money can you make on Fanslov?
There's great potential to earn money on Fanslov, especially with the various ways to earn available. The site is also relatively new, so competition is low – if you can become established quickly, you could become one of the top creators on the platform, and expand your earning potential as you grow your network.
If you become established now, and make yourself into a top creator, then as the site continues to grow you'll have a large audience who you could convert into paid customers.
There's also an upcoming feature which offers great potential for creators. The Premium Media feature will bundle together content from different creators to sell as a mini package to users. Provided you've tagged your content correctly, you could have photo sets and videos sold to other users, earning you extra cash through the platform.
Plus, if you make sure your content is the best quality, then the users who buy those Premium bundles could very easily convert into subscribers for you.
How does it compare to OnlyFans?
Fanslov is much smaller than OnlyFans in terms of brand recognition and users, which does have its downsides – but with a smart plan and some hard work, you can turn this to your advantage.
It also has some key features that OnlyFans is missing – tiered subscriptions, and dedicated options for selling physical items. It also has a robust filter system, which is great for helping users to easily find the content that would most interest them.
Add in the really helpful support (which OnlyFans definitely lacks…), a super-streamlined dashboard that's easy to use, analytics tools, your own Cloud Space, extensive chat options… There are a lot of reasons to consider switching to Fanslov!
What is Fansly?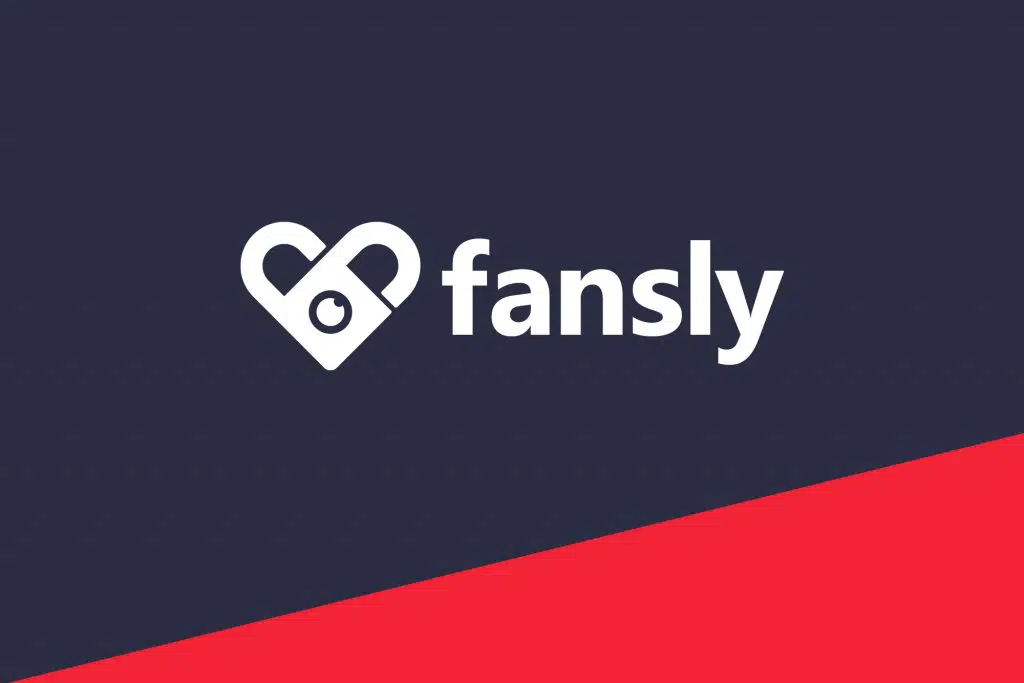 In terms of OnlyFans alternatives, Fansly is probably the site closest to offering the exact OnlyFans experience. It's another subscription website that encourages content creators – including those with adult themes – to build a paying network of subscribers. In terms of features, pricing and general site layout, it is almost exactly the same as OnlyFans.
How does Fansly work?
Fansly works in exactly the same way as OnlyFans and many of these other alternatives. Creators sign up to create a profile and then start uploading photos and videos, which are hidden behind a paywall. They encourage users to sign up for a monthly fee, giving them access to the premium content.
Creators can also offer private messages, photos and videos, usually in exchange for tips. Anyone who wants to build a following should be posting new content regularly, to maintain subscribers and encourage new users to sign up.
How does Fansly make money?
Fansly makes its money by taking a cut of your earnings. They take 20% of all the money you earn, which is the same as OnlyFans and many other platforms.
How much money can you make on Fansly?
Fansly advertises that its top creators earn over $10,000 per month, which is nowhere near the top celebrity earners on some other sites but is plenty to match the ambitions of most creators. Considering the average earnings on sites like OnlyFans is less than $200 per month, there's no reason you can't beat that and be successful on a site the size of Fansly.
You can also earn money for new users that join the site to subscribe to you. If that user then goes and buys videos or subscribes to other creators, you'll earn 1% commission (within the first 90 days that the user is active).
You can claim a payout as soon as you hit $100 in earnings, and they're typically paid within three business days. That payout limit is high compared to other platforms but it's a faster time to actually get paid.
How does it compare to OnlyFans?
Fansly is extremely similar to OnlyFans, not only in its operating model but in the way the site is displayed, the lack of a robust search feature (relying on creators to share direct links to their profiles), and the financials.
Fansly does have a couple of unique features which set it apart. Firstly, it lets users follow accounts for free, without giving them access to premium content. This lets creators tease followers with select videos and photos that they choose to make freely available, which can encourage people to convert into a paying subscriber.
A fun little feature is the emoji option. This allows creators to send photos to fans with either emojis or text covering some of the more interesting parts of the photo. Users can then pay to peel off the emoji or wording. It's an extra little touch that offers another revenue stream and lets you tease users before they buy.
The one thing that may make you reconsider Fansly as a direct alternative to OnlyFans is name recognition. OnlyFans is hugely popular, which can make it easier to build up a following. Ask someone to subscribe to your OnlyFans and they know exactly what you're offering. Ask them to subscribe to your Fansly, and you've probably got more work to do to convince them of what it is.
Of the OnlyFans alternatives, Fansly is well placed to take advantage if adult content creators are banned from OF in future.
What is Unfiltrd?
Unfiltrd is what would happen if you took OnlyFans, added a host of extra features to help it stand out as a much better platform for creators and subscribers, and then made it look even more like Twitter.
And that last comment isn't a criticism – Twitter works really well and is very intuitive, and by adopting a similar approach (even down to blue ticks, 'Trending' and 'Discover' feeds and just down to the general layout), it means that Unfiltrd is equally easy to use.
OnlyFans already looks similar to the social media platform, but Unfiltrd has taken a slightly different tack to cherry-pick the features that actually make a difference, rather than just the menu on the left.
Unfiltrd could be the ideal solution if you want to start a new creator career on a platform that promises enhanced exclusivity and intimacy.
How does Unfiltrd work?
While Unfiltrd pitches itself as being different to the "same old bland fan subscription experiences" that you get with OnlyFans, at its core it does work in a very similar way – creators set up their profile, add content which is hidden behind a paywall, and then users subscribe to the creator (paying a monthly fee) in order to view that hidden content.
What makes Unfiltrd different is the extra layers on top of that – the way that the site has been designed to offer an improved experience for creators and users, and the extra features which can help creators to earn more.
We've already touched on the layout, but it does work significantly better than OnlyFans – it's a lot more user-friendly. Creators will have no trouble managing their profiles, and users will instantly understand how the site is designed to work and can find people easily.
That's a key feature to touch on too. One of the biggest criticisms levelled at OnlyFans is how it has very poor discoverability features, meaning the only way to get new subscribers is to promote your page elsewhere with a direct link.
Unfiltrd makes it easier for casual users to browse the site with a dedicated Discover tab, and there's also a Trending tab where, rather than profiles, trending content is displayed. Users can browse the best videos and posts, and see upcoming events for which they can buy a ticket.
Expanding on that, there are a number of features that Unfiltrd has that OnlyFans doesn't, including those ticketed events. These are live shows that you can advertise in advance, and users (whether they subscribe to you or not) can pay for a ticket which will grant them access.
This is a great tool since it means you can promote a show in advance through various channels and guarantee income, instead of telling people you're running a live show and hoping they pay to see it as it's happening.
Other features worth checking out include shorties – short clips of up to 30 seconds that have a dedicated area of the site and help you show off the kind of content you create – and pay-per-minute voice and video chats, along with auctions for digital and physical items.
How does Unfiltrd make money?
Unfiltrd makes its money by taking a cut of your income every month – just as all other fan subscription platforms do.
Want the good news? Unfiltrd's cut is just 15%, compared to an almost industry-wide standard of 20%. That means you keep more of the money you earn from your subscribers, making Unfiltrd an even stronger choice if you want to start a new career as a content creator or transfer from a rival platform.
How much money can you make on Unfiltrd?
The potential for your earnings on Unfiltrd ultimately comes down to the content you create, and your ability to promote your page in order to boost your subscriber numbers. You set your subscription price, and then it's up to you to convince people to pay for access to your photos and videos, or to pay for the other content/items you are selling on top of that.
There's potential for you to earn big on Unfiltrd if you're able to build up a solid fanbase, and the enhanced discoverability features that Unfiltrd offers will absolutely help with that. The 15% fee compared to 20% elsewhere is another huge boost too – as a guide, if you had 500 fans paying $10 per month, that's $5,000 total – you'll earn $4,250 of that on Unfiltrd, and only $4,000 on OnlyFans.
How does it compare to OnlyFans?
Unfiltrd compares very favorably to OnlyFans in that you have better features, a much-improved user interface, and a lower fee is taken from the money you earn.
The only area where OnlyFans probably beats Unfiltrd is in brand recognition, which can be a factor – the wider public knows what OnlyFans is, and if you're promoting your page then that can sometimes help.
Unfiltrd isn't as well known, so there might be less trust from users in subscribing, but over time this will improve as the site gets bigger. Plus, in your promotion, you're able to tell people what your page is and why they should feel safe signing up.
Whether you're new to the content creation game, or you're looking for a site to move your profile onto, Unfiltrd is absolutely one that should be a part of your thinking.
What is Unlockd?
Unlockd is a relatively new competitor to OnlyFans, having been set up in 2020. It's similar in style, allowing content creators to accept subscribers in exchange for photos, videos and more. It also accepts adult content.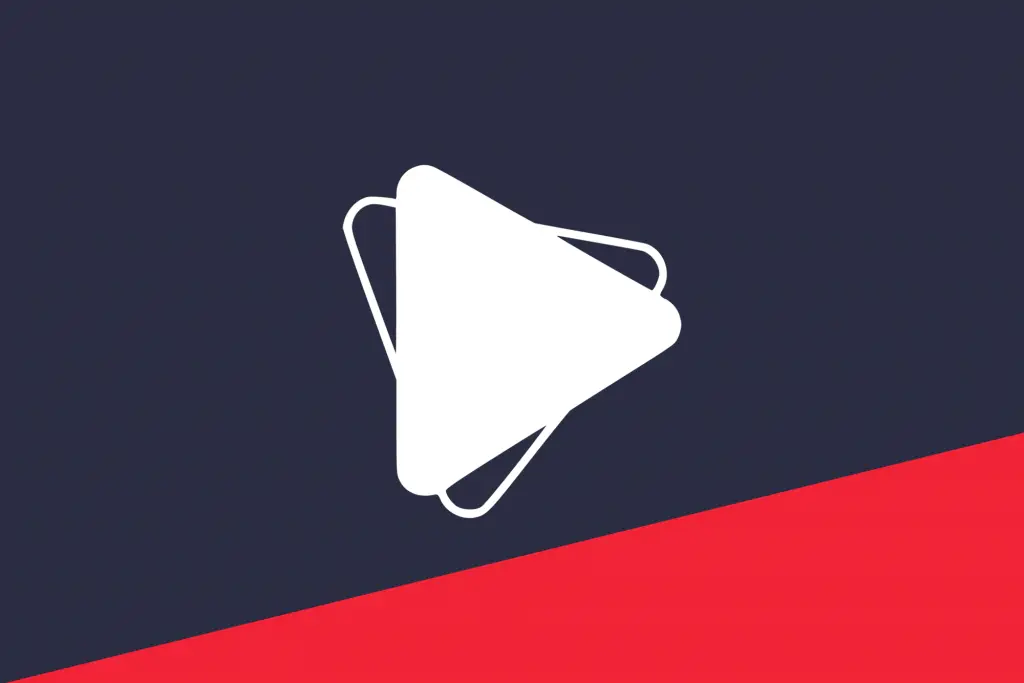 Unlockd really focuses on providing the best experience for content creators. The site was built in consultation with creators, to create a streamlined and simple experience. They build their reputation on the quality of service and on lower fees, so if you can build up a reliable subscriber base, you can do really well on Unlockd.
How does Unlockd work?
Unlockd does permit adult content, putting it on par with OnlyFans and JFF. As long as the content is legal, then it's allowed on the site. That doesn't just refer to sexual content but also to copyright – you have to own the content that you're uploading, you can't share something that someone else owns. You can set the parameters of what you hide behind a paywall and what you give away for free.
How does Unlockd make money?
There are good sides and bad sides to Unlockd's payment structure. The key benefit is in the fees – you'll only be charged 15%, which is lower than OnlyFans and JFF and is the best of all the sites that permit adult content.
On the flip side, the minimum payout is $100, higher than JFF and OnlyFans. So you'll need to wait a bit longer to get your money than you would with the other websites.
How does it compare to OnlyFans?
When you're comparing features, Unlockd and OnlyFans are extremely similar – you can work with the same kind of content across both. Whether you've adding photos and videos, sending files to subscribers or offering live streams, both platforms can accommodate you.
Unlockd claims that it is a streamlined service that lets you tailor your rates to suit the content. Realistically while the website itself is more of a clean experience, less jumbled with spam accounts, the functionality between both is pretty much identical.
Where Unlockd claims to be different is in the support offered. They guarantee to address any issues within 24 hours, guaranteeing that it'll be fixed within that time. They also guarantee weekly payments, so that you don't have to wait for your funds. OnlyFans does offer payout requests any day, so Unlockd is more comparable to JFF here.
What is ManyVids?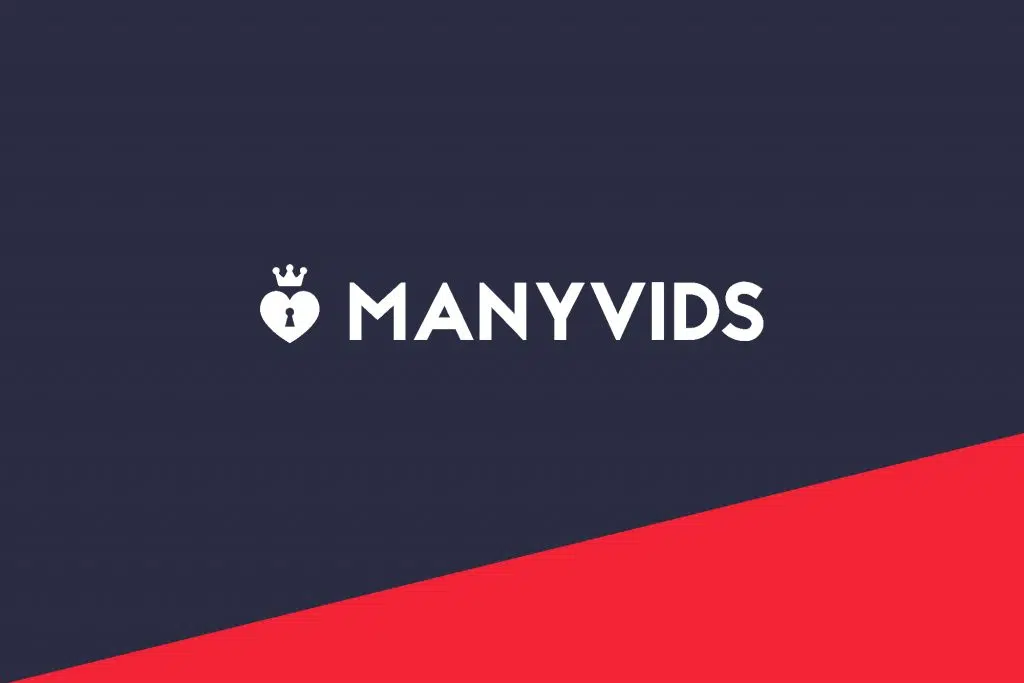 ManyVids calls itself an online ecosystem where any content creator can earn money from the content that they produce in a way that works for them. They're a site that shares many similarities with other OnlyFans alternatives, aiming to allow creators of all kinds – adult and safe-for-work – to make a living from their hard work creating great videos and photos.
ManyVids has some good benefits when compared to OnlyFans and other providers, including one of the most comprehensive list of ways that creators can monetize their content and their online brand. There's a huge amount of potential here if you're able to build up a sizeable following.
How does ManyVids work?
ManyVids ultimately works in a very similar way to platforms like OnlyFans, in that you – the creator – will set up your own profile on the website and then upload photos and videos that guests can access if they sign up to your VIP FanClub for a regular monthly fee.
However, ManyVids puts slightly more focus on videos that you also upload for a one-off fee. When users first log onto the site, they'll see a selection of videos that can be paid for (although some are free), and it's from here that users may then naturally discover you as well, and decide to either pay for your exclusive fan videos, or message you, or even pay a bundle price for membership to your paid-for content.
How does ManyVids make money?
ManyVids makes its money by taking a percentage of your earnings. Those percentages vary depending on the type of earning. As a direct comparison with OnlyFans, the VIP FanClub payments you receive will have a 20% fee taken by ManyVids, which is pretty much standard within the industry now – very few charge more or less than that.
ManyVids charges a 40% commission fee for any custom videos you sell, as well as any Memberships people buy to your paid-for videos. Otherwise, most other content sales you make will also be subject to the 20% commission.
How much money can you make on ManyVids?
There are a lot of different ways that creators can earn money on ManyVids, with subscriptions similar to OnlyFans being just one of those. But most of ManyVids' revenue streams are on an individual paid-for basis, allowing you to build up a subscriber base for a regular income but then also bring in extra funds for one-off purchases.
Of these, videos is the major stream. As well as the exclusive videos you can add to your subscription feed, you can upload additional videos and set a price that anyone has to pay to watch them – whether they've subscribed or not.
You can also sell Memberships. These are different to VIP FanClub subscriptions – a VIP FanClub subscription gives the user access to your private feed of selected videos and photos, but the Membership instead unlocks all of your paid-for content, including any future content.
So while you may charge $10 a month for your VIP FanClub, you might instead charge a much higher Membership cost – some users charge around $200 per month.
On top of these, there are other ways that you can earn money too – you can charge for messages, for online video calls and also accept tips. Plus you can run fundraisers (which you could assign to a shopping list), offer custom video creation, and run contests that users have to pay to enter.
Plus, if you decide to livestream, then users can buy tokens to tip you with, similar to how camsites work. It's another great way to bring in extra money and to encourage people to sign up to your FanClub with a regular fee too.
How does it compare to OnlyFans?
ManyVids puts OnlyFans to shame when it comes to the sheer number of options available for making money. While OnlyFans does let you charge a subscription fee for exclusive photos and videos, and accept tips, there's not a lot else that it can offer. ManyVids does all of this, and more.
Plus, ManyVids makes it much easier for you to be discovered. With OnlyFans, you're relying on direct links to your profile only, that you need to promote on your own social channels. But add videos to ManyVids and they may appear on the homepage, encouraging other users to check out your profile and potentially subscribe.
And it has good support too, including an extensive tutorial section on how to set up your profile for success and how to make the most of all the options available to you. OnlyFans' support is famously sub-par, so ManyVids definitely has a lot of advantages over it.
What is Flirtback?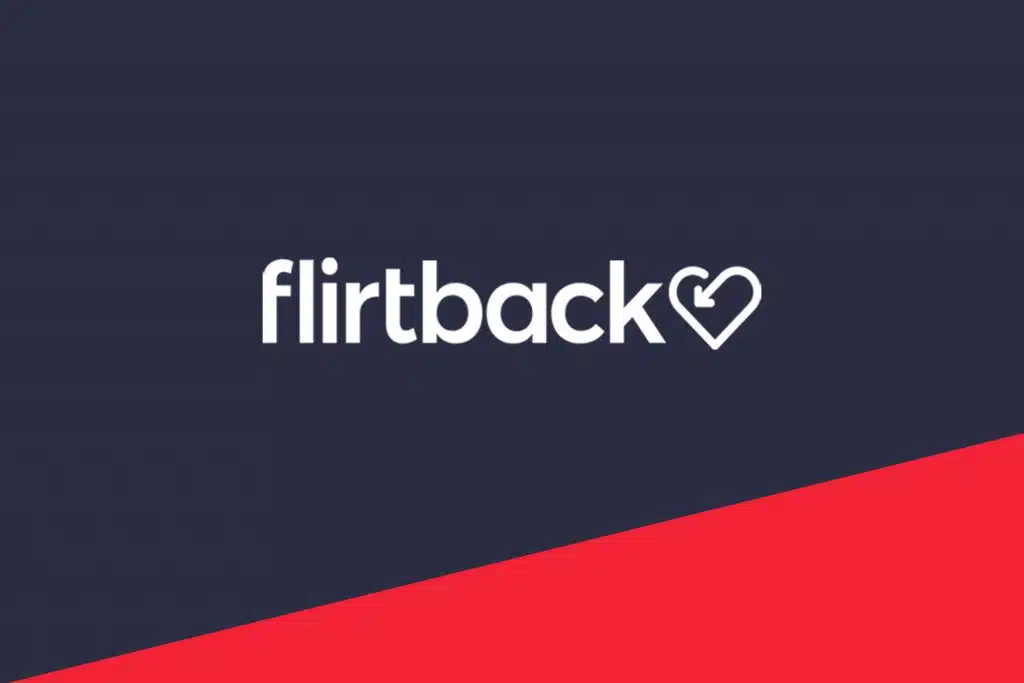 A lot of the alternatives to OnlyFans stick to the same established formula – you upload your content to a profile, charge fans a subscription fee to access that content, and take 80% or so of the earnings with the site getting 20%. That's really not the case with Flirtback, which instead is more like a middle ground between OnlyFans and a cam site. It's definitely an interesting option.
How does Flirtback work?
Flirtback is founded on a premium chat service, where you make money by charging for messages. But you can also upload photo and video content, charging users to access that on a one-off fee basis. And with a recent update, you can now charge subscription fees if you want to grant access to all content (and messages).
Where the site is similar to a cam site, you don't charge a financial amount, but instead in tokens – in this instance called MEGAs. Users buy MEGAs and then use them to either pay for messages, photos or videos, with the creator then able to convert those MEGAs into money they can withdraw.
How does Flirtback make money?
Flirtback makes its money by taking a cut of the funds you earn, or more accurately by taking a cut of the profits earned from every MEGA sold. When a user buys MEGAs, first any external fees (Digital VAT and billing fees) are deducted, and then from what's left the user takes 60% and the creator takes 40%.
As a comparison, most sites only take a 20% cut, so Flirtback is charging a lot more. But this is where one of their other key differences comes into play. With other sites, you're on your own when it comes to promoting your profile. But Flirtback will take a portion of the money it earns and spend it on pair advertising, not just to Flirtback but direct to your profile too.
The theory is that, while you earn less of a cut, you'll earn more over time because you'll have more users visiting your profile due to the promotion that Flirtback gives you.
How much money can you make on Flirtback?
There are a few different options for making money on Flirtback, including charging for private messages, uploading photos and videos, or selling custom content direct to fans. You'll make 60% of each MEGA you charge.
Flirtback is still a smaller player than some sites like OnlyFans, which has its downsides obviously – fewer people browsing the site to pay for your content – but it does also mean that you aren't going to disappear into obscurity. While Flirtback is still establishing itself, you could use this chance to become one of the bigger stars on the platform.
It also has some really cool features, including a dedicated Creator Success Manager who can offer suggestions for how to improve your content, and a Happy Hour feature, for giving users a little taste for free before you charge them.
How does it compare to OnlyFans?
Flirtback is a little different to OnlyFans, although since introducing a subscription model option it has certainly grown closer in style. In terms of being a platform where you can get paid for your photos and videos, they do share some similarities.
It has identified a niche, and while charging more is a risky move, it may pay off if their planned promotion of profiles starts getting results. Plus the extra features are very handy, and they aren't available on OnlyFans (nor likely will they ever be).
If you're someone who doesn't have an established social media following, and you want to start a platform where you can get direct traffic sent to you to help build up your fanbase, then Flirtback could be a good place to develop your profile.
What is iFans?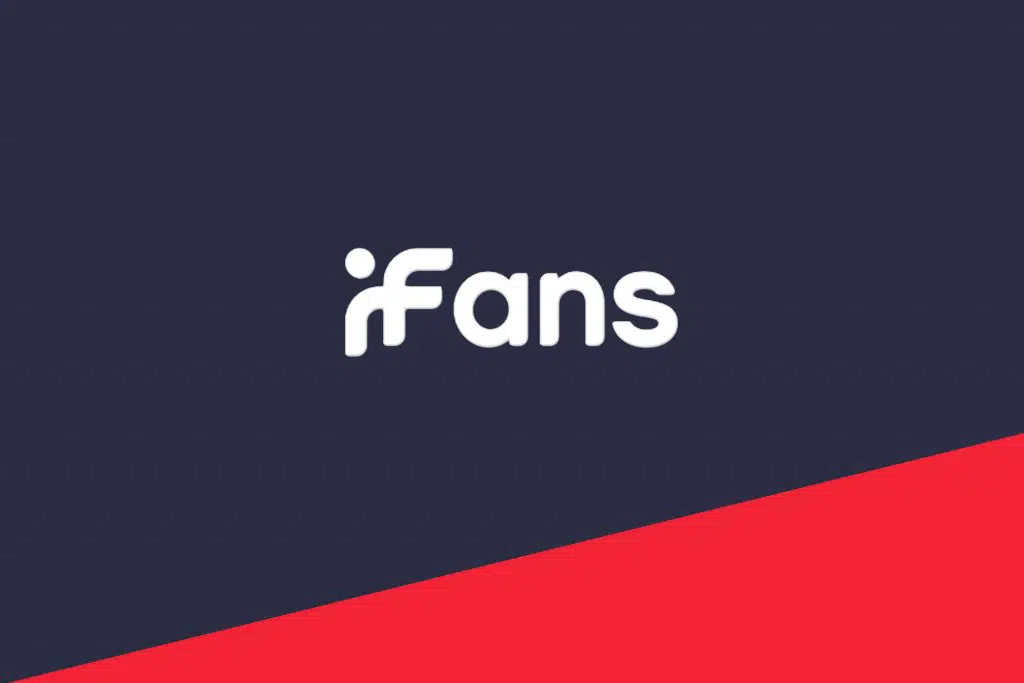 iFans is a content creation platform that argues it is the same as the competitors, but better for earning more money. In terms of style, it's pretty similar to OnlyFans, although it does have a few extra features that OnlyFans doesn't currently offer.
The biggest difference is in discoverability and referrals. While the core subscription model works the same, there are a lot more opportunities to work with other creators, referring subscribers to each other and earning more from those referrals.
iFans pitches itself at being open to all creators, although similar to most other content creator platforms, most creators are posting adult content.
How does iFans work?
In terms of how the site works generally, iFans is very close to the OnlyFans model. You sign up as a creator and begin posting photos and videos, which are locked behind a subscription paywall. Anyone can sign up to access your content for a monthly fee, which you set.
The difference with iFans is that it's much easier to tag other creators in your posts or in private messages, and when you tag them, if anyone goes on to subscribe to their content as well, you'll also make money from those subscription fees too.
iFans also has some other cool features, like the ability to livestream. You can do this to your subscribers, to the public or to a curated list of fans – perfect if you want to offer a livestream to an individual fan who is willing to pay for it. You can also charge for access to previous livestreams. Other extra features include the option to charge for individual messages or to offer fans digital gifts.
How does iFans make money?
iFans makes money by charging a commission. For normal subscribers, this is 20% of the money you earn, a standard fee across most creator platforms. These percentages change depending on how a user was referred to you – if you gain a new user through a public stream on the iFans platform then they'll charge more, or they may charge less if they're surrendering commission to a referral partner.
How much money can you make on iFans?
Here's where iFans has a unique selling point – the referrals system. It's so much easier to refer other creators to your subscribers on iFans, whether you tag them in a post or just tag them in a private message. If someone uses that tag to then subscribe, you'll earn 40% of the subscription fees for the entire duration of that fan's subscription.
The only downside is that, if someone refers a subscriber to you in the same way, you'll also only make 40% instead of the 80% you'd make if you'd sourced that fan yourself. But considering how much easier the referrals process is, these are fans you might not have otherwise gained if using another platform.
How does it compare to OnlyFans?
In terms of look and feel, iFans and OnlyFans are quite similar. The biggest differences come in the extra features that iFans offers – livestreaming, including retroactively charging for past live streams, and digital gifts being some examples – and the discoverability and commission structure of the deep referral system.
If you're someone who doesn't tend to get very social on a creator platform, then you might not make use of the referral system too much, and then it's just whether iFans' extra features make it worth consideration. But if you can build a network of creators then you can maximize your earnings through lifetime referral revenue alongside your own subscribers, giving you much higher income potential.
What is FanCentro?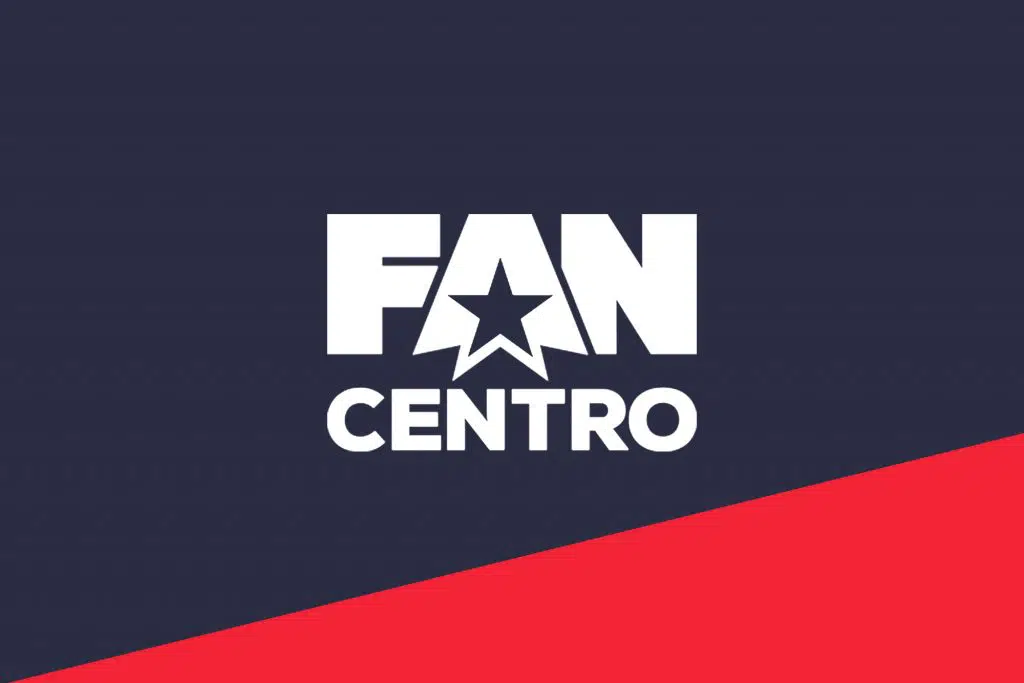 FanCentro is another subscriber-based content platform that allows models, sex workers or aspiring content creators to build an audience and start earning towards their new career.
It was started in 2017, which may not sound too long ago but considering how many OnlyFans imitators have sprung up over the past couple of years makes it almost a veteran website of the scene.
How does FanCentro work?
FanCentro works like many other fan-based platforms. Creators sign up, creating a profile with a bio and then adding photos and video content as frequently as they want to. They can make some elements free to view, but most will be behind a subscription paywall.
Except that one key difference is that FanCentro lets you offer multiple different subscription tiers, rather than one simple feed. You can charge a fee for access to your private photos and videos on the website, but you can also offer extra bonuses, either packaged together or individually.
You also have flexible controls on discounts too, so you can simply add a promotion for a short time to help entice new subscribers.
In terms of ways to make money on FanCentro, as explained you can offer various different tiers to access your content both on the site and on other social platforms. You can also sell individual clips, which is perfect if you've been teasing a specific video shoot. You can charge users on a pay-per-message basis, and you're able to collect tips too, just like with many other platforms.
How does FanCentro make money?
FanCentro makes its money through the cut it takes of payments to you, either for individual clips or for subscription packages. FanCentro collects 20% of any money you make, which is the same as OnlyFans and comparable to other platforms.
However, when you compare some of the features FanCentro has to offer, it could definitely still be worth it as your primary subscription platform, especially as the content rules begin to change on OnlyFans.
How much money can you make on FanCentro?
The amount of money you make on FanCentro depends on the level that you set your subscriptions to. However, because you're able to offer different subscription tiers and more content across those, you're able to be a lot more tailored in the packages you provide to customers.
Most users charge between $10 and $20 per month for access to private content on FanCentro, and around $5 to $10 a month extra for other content like private Snap or messaging.
Creators are paid weekly on a Tuesday, with various minimum payout amounts starting at $50 depending on your chosen payment method. You need to wait until your third week of being on the platform before you're paid, too.
How does it compare to OnlyFans?
With the news that OnlyFans is moving to more moderated content without sexual photos or videos, FanCentro could be an excellent option if it's the more hardcore or intimate content that you want to promote. Even though OnlyFans has backtracked (for now), it might be worth looking at getting set up on FanCentro even as a plan B.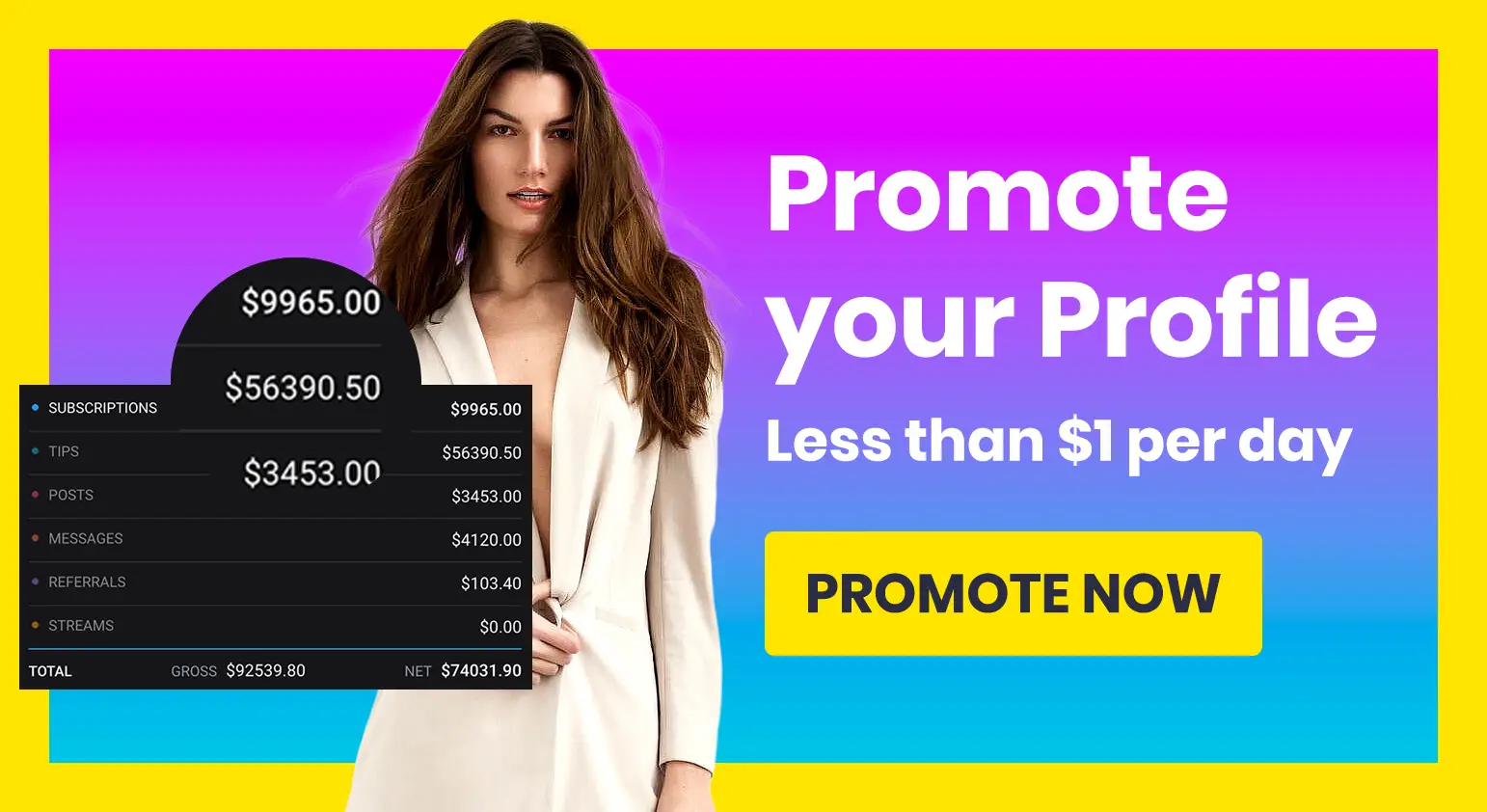 OnlyFans does have a bigger brand name, which could make it easier for you to build a presence. It also allows for models to request a payout on any day that they wish. In terms of fees, both charge 20% so they're the same in that regard.
But FanCentro has some major advantages too. It's easier to find new profiles, you can charge for different subscription tiers, and it offers excellent support for creators through it's own video tutorial platform.
One last really cool feature that's perfect for anyone concerned about their current OnlyFans account. If you sign up to FanCentro, their team will migrate your OnlyFans content onto the platform, and for a limited time until October you'll receive 100% of your fan payments, with FanCentro removing their cut temporarily.
What is MYM?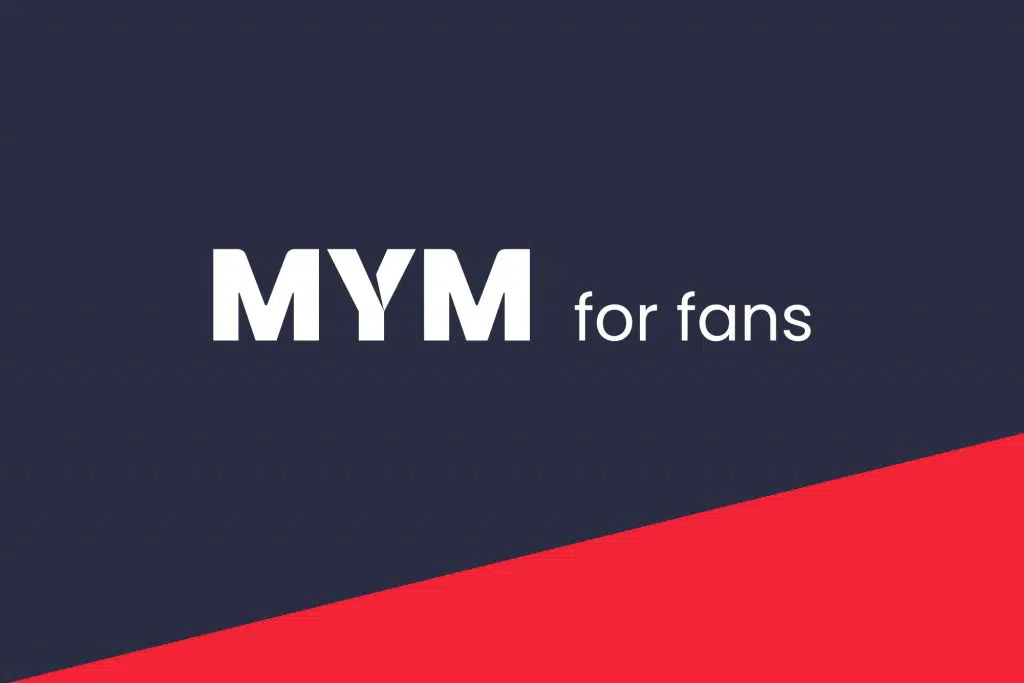 MYM classes itself as a 'premium social media' website. It works in the same way as other fan platforms, letting creators add content behind a paywall that users access through a subscription. It's based in France, although is an international site that uses USD as its main currency. MYM stands for Meet Your Model, with an emphasis on giving users 'behind the scenes' access to their favorite content creators.
How does MYM work?
MYM is a website that charges users who want to sign up to an individual creator's private feed.
Similar to OnlyFans, it's pitched at a wide variety of models and personalities. Whether you're into fitness, cooking, gaming or other niche interests, there are opportunities to share your more private moments with fans for a regular fee.
MYM's website design is definitely aimed more at a mainstream market. There is no mention of adult content anywhere on the main page, with promotional images and content instead focusing on health influencers, clothed models, singers, chefs and more. Adult content is currently allowed on MYM but don't expect to be promoted if this is your niche.
One of the key features that helps MYM stand out is the option for creators to offer personalized content. Users are encouraged to send requests to creators, who can then choose to accept or reject the request. So, someone may ask for a custom fitness routine, or a menu involving their favorite foods. For adult creators, it might be a request for a certain act to be performed on camera. Creators aren't bound to anything to accept these and can block users who send unreasonable requests.
One thing that's pretty cool that MYM does offer is a default blurring of private content. Most sites will hide content from non-subscribers with an ugly black box, but on MYM your content is blurred instead, which offers just enough of a hint that it might help convert casual viewers into subscribers.
Push media is another unique feature to MYM. This allows creators to send media to both subscribers and former subscribers, who can then choose to pay to unlock it. Alongside the active subscription and custom requests, it's another useful way to provide content and make money.
How does MYM make money?
MYM makes its money by taking a cut of your earnings. It takes a different amount depending on the type of fee being paid. For subscriptions, MYM charges 25%, which is above average when compared to other sites that only charge 20%. For private media, MYM charges 20%, and one plus is that it only charges 10% on tips.
However, there is an extra 7% fee charged before MYM takes its cut, which is for bank charges. So if you make $100 on subscriptions, you'll first be charged 7% – losing $7 – and then another 25% on the remaining $93, leaving you with $69.75.
How much money can you make on MYM?
The amount of money you make with MYM depends on the size of your existing social following, how active you are on the site, and the amount you charge for subscriptions.
However, you can boost your earnings if you join the SuperStar program. To become a SuperStar you need to have a certified account, post at least twice a week, respond to 90% of private messages within 48 hours, and have at least 50 active subscribers. If you do, you'll earn an extra 1% commission, and you'll be found more often in searches.
How does it compare to OnlyFans?
MYM is very similar to OnlyFans, in that it pretty much offers the same ways of making money for its creators, and it's pitched at a broad audience with a main focus on mainstream, work-safe content (although MYM does allow adult content, at least for now).
MYM's Push content options and its SuperStar program are unique features which can help you to earn more money. However, the standard 25% fee is high compared to OnlyFans' 20% cut, with the SuperStar program only improving that to 24%, which is still higher. If you're a mainstream creator then OnlyFans, with its bigger profile and better brand awareness, might be a better option for you.
What is AdmireMe.VIP?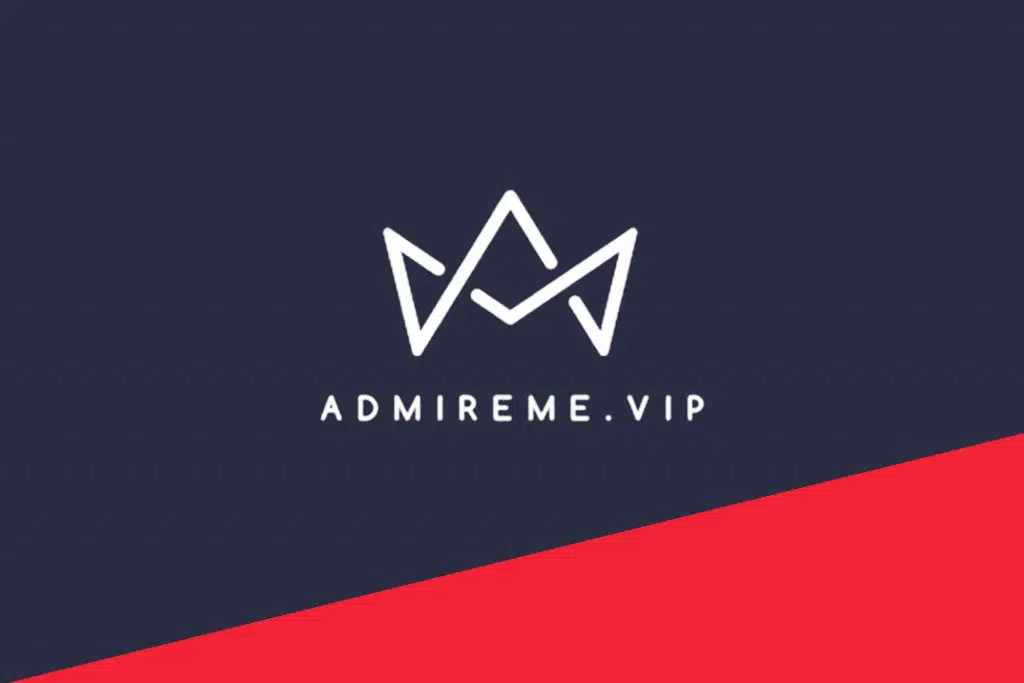 AdmireMe.VIP is a social platform that works similar to many others on this page – creators set up a profile and add content, which users can then pay to access. It's based in the UK and, unusually for a subscriber platform, defaults to GBP as the main currency. However, creators can choose to offer subscriptions in USD or in EUR if they prefer. It's an adult-themed site, so anyone looking to sell nude or sexual content will find it suitable.
How does AdmireMe work?
Just like any other subscription platform, AdmireMe is designed to help creators make money from their photos and videos, primarily through subscriptions. Users sign up to an individual creator for a monthly fee, giving them access to their content.
It has some features which help to set it apart. Firstly there's the search feature, that allows users to search for different keywords on the site to find a creator that interests them. This allows creators to tag their content and make themselves more findable. Users can also browse profiles by category – as long as you've made at least 50 standard posts, you'll be included on the homepage and in category searches.
Creators can also charge for individual clips and for private messages, which is something that some other platforms offer. Tips are available too, letting creators encourage users to send extra cash in exchange for private content.
AdmireMe makes it easy to sort your content into albums, so you can group similar posts together. This is great if you indulge in different fantasy play, or if you vary up your locations, and want to keep everything grouped so that users can browse your content easier.
You can also add a short video to your profile instead of a static image, which is a much better way of enticing new subscribers – even a couple of seconds of video acts as a better preview than a regular image.
And to help you manage your subscribers, AdmireMe lets you link up your Twitter handle to set up automatic updates. You can choose the rules to set up, but maybe you'll send out an automatic tweet when you've posted a new video, or when someone subscribes – there are a few different ways you can help show fans how active you are, which can then encourage more people to sign up.
How does AdmireMe make money?
AdmireMe charges 20% of any subscription fees you make, so you make 80% of the money you earn. That's about standard across most sites – it's the same price as OnlyFans, FanCentro and others and is considered the standard amount.
Payments are made every Monday for the period approximately two weeks' prior. Payments of over £100 are made automatically, but if you want to be paid an amount between £20 (the minimum cash out amount) and £99.99 you'll need to request it, and you'll be charged a £3 admin fee.
How much money can you make on AdmireMe?
As with any subscription site, you'll make money based on your prices and on the number of people you can encourage to sign up. AdmireMe isn't as well known as some of the other names on this list but with the changes to OnlyFans' content policy, it is sure to become more popular as people look for adult-themed alternatives.
As a guide, subscriptions on the site tend to be priced between £5 and £25, with most averaging out around £10, so around $14.
How does it compare to OnlyFans?
AdmireMe and OnlyFans are both British companies, but AdmireMe tends to embrace this more with its default GBP currency. UK-based creators may feel more comfortable working with AdmireMe, although it's easy for anyone international to use USD too.
With OnlyFan's content policy changes, AdmireMe offers an alternative for anyone seeking to sell adult content. It has the same kind of features as OnlyFans in terms of charging users for subscriptions, messages and tips, but it's much better from a findability perspective – appearing on the homepage and having keyword searches makes it much simpler to generate interest than on OnlyFans where you're relying on your own promotion.
What is AdultNode?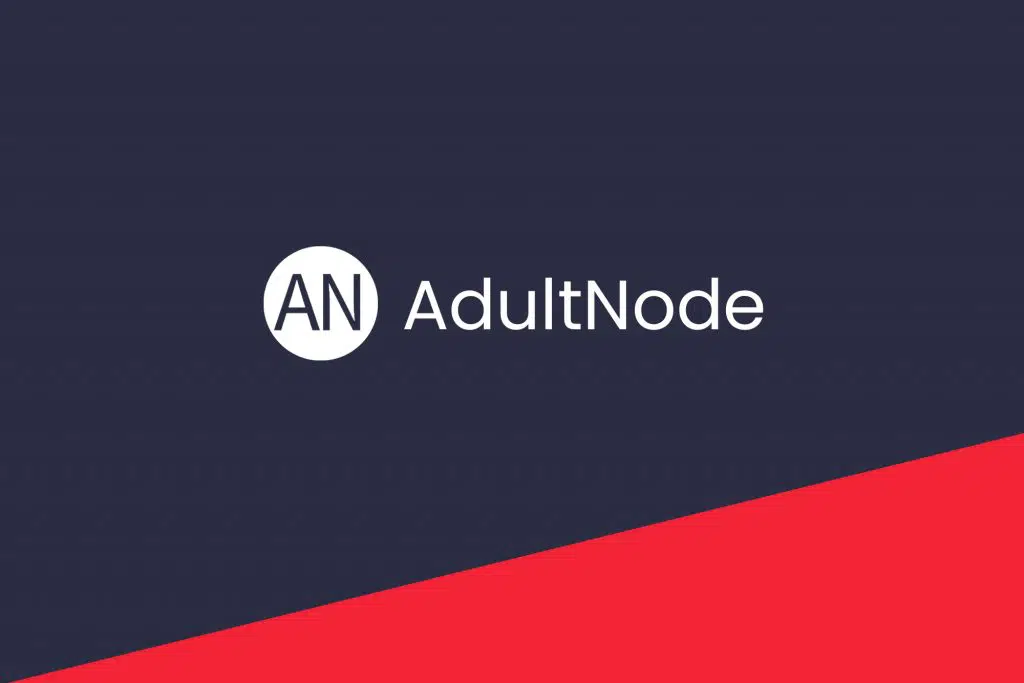 AdultNode is a little different to others on this list. It's more of a free platform that uses a token system, where you can earn tokens by being an active user, and fans can tip you tokens if they want to.
AdultNode is more of a social media platform than the other sites on this list – in fact, anyone who has used Facebook or Twitter (so, everyone) will find it really easy to use and navigate.
You can search for people based on hashtags and follow them. Their content will then appear in your feed. You can like and share, and you can message users – sometimes free and sometimes for a cost of tokens.
How does AdultNode work?
As the name implies, AdultNode is all about adult content. As soon as you sign up and head to the Explore feed, you'll be shown hardcore content from a wide variety of users who you can then follow.
As with all sites on this list, there is a limit on the content that can be shared – anything illegal will get you banned from the site.
How much money can you make with AdultNode?
There are a few ways you can make money on AdultNode, including one that's really interesting.
First up though is the base token system, where fans can tip you in tokens, or you can charge for paid video calls. 10 tokens are worth $1 and you can cash out when you've made 1,000 tokens or $100. There is a fee, but it's 15%, which is the joint-lowest on this list of sites like OnlyFans.
The interesting way that you can earn tips is through CrowdPay. This works a little like cam sites – you can set a goal to unlock content that users can then contribute towards, essentially crowdsourcing your sexy photos and videos. Once the goal is reached, your pics become free to view for everyone. It's a fun and interesting way to raise more tokens.
How does it compare to OnlyFans?
With OnlyFans, content is locked behind that subscription paywall. With AdultNote it's the complete opposite – your content is freely available to users who can then choose to tip you in tokens.
You can also charge tips for private messaging. Content creators can choose to upgrade their membership to a VIP one, which includes a number of benefits including more fans, and the chance to earn a 5% lifetime income on referred users.
What is Just For Fans (JFF)?
If you're looking for a more direct competitor to OnlyFans than Patreon, JustForFans might be exactly what you need.
It's another subscription-based website for content creators, and like OnlyFans it does permit adult content. But there are some stark differences between the two.
Just For Fans (JFF) was created by Dominic Ford. Ford is known as one of the most popular gay porn stars in the industry. For this reason, JFF's fan base is more targeted at the LGBT audience. However, there have been some adult stars, male and female (gay and straight alike) making their presence known on the platform.
To be clear, OnlyFans absolutely permits all genders and orientations too – but JFF has that established LGBT+ market because of Ford.
How does JustForFans work?
As mentioned before, adult content is allowed on both OnlyFans and JFF. OnlyFans tends to have more of a mix of creator styles whereas most people on JFF are focussing on adult content.
But regardless, it proves that OnlyFans has that wide fan base appeal across many demographics. Time will tell as to whether or not OnlyFans will adopt some features that JFF may have.
How does JustForFans make money?
On JFF, you keep 70 per cent of your earnings, compared with 80% on OnlyFans, so with OF you're better off.
Then there is the payout method. OnlyFans will allow you to request a payout every day. JFF only allows for weekly payouts.
Then there's the minimum payout amount: OnlyFans' payout threshold is $20. JFF is $50.
With these two platforms being the most popular, it would be easy to reach the minimum payout amount in no time. It's not as difficult as you think. Plus, the key here is not selling your content at too low of a price.
How does it compare to OnlyFans?
JFF covers some bases that OnlyFans does not. For example, JFF will allow followers and subscribers to purchase individual clips. At the same time, JFF content creators will also sell customized items and text messaging to their fans and subscribers.
OnlyFans doesn't currently offer this option to its creators or subscribers. But the one thing that they do offer that JFF does not is live streaming. It depends on your priorities – do you want to offer your fans one-off content pieces, or live streams?
The other thing to consider is the popularity of the platform. OnlyFans is bigger, but that also means more competition too. JFF could give you a space where you can create your niche and find an audience.
What is LoyalFans?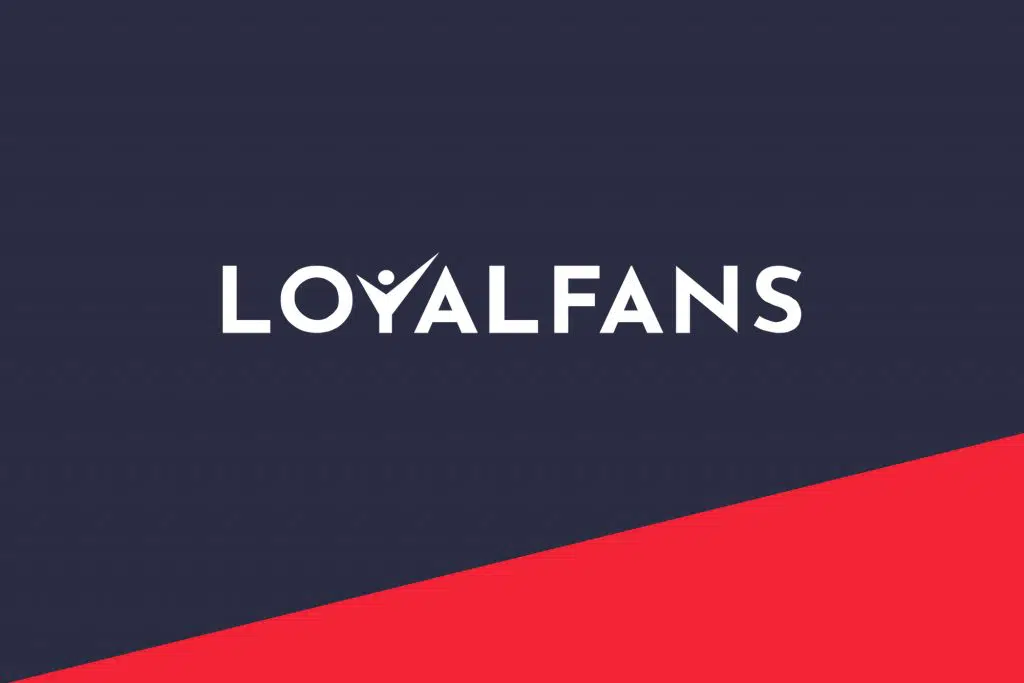 LoyalFans is a long-established adult-themed social media site that encourages fans to pay for access to more premium content from its creators. While it advertises itself as being open to creators of all types, almost every profile on the site is adult-themed, and the site was created by people experienced in the adult industry. Based in Britain, the site is very much internationally themed, similar to OnlyFans, and operates in USD as its main currency to reflect this.
How does LoyalFans work?
LoyalFans lets creators post hidden content on their profile, that can only be accessed when a user chooses to subscribe to their account. The creator sets their chosen fee, and users have unlimited access to their photos and videos as long as they remain subscribed.
Creators can also offer tips and messaging for additional fees, as well as some small custom features like asking for a shout out as part of a video.
Beyond that, LoyalFans doesn't have a lot of extra features for creators when compared to some of the other OnlyFans alternatives. However, it is worth giving a shout out to some of the findability features. Unlike OnlyFans, LoyalFans does make it easier to browse profiles freely. While OnlyFans is more about converting an existing social following into paid subscribers, LoyalFans lets you be found by casual users on-site who might then decide to follow you.
You can also use keywords in your profile to help you be found by the search tool, giving you another way of building up a fan base organically through LoyalFans itself.
Finally, one small touch worth mentioning is the option for creators to add widgets to their profile that let them share interesting information about themselves, such as favorite movies and TV shows. It's not hugely important but it does help to make creators more relatable to users, which can win them more fans.
How does LoyalFans make money?
LoyalFans charges 20% for all money you make, whether that's on subscriptions, messages, tips or video store sales. That's a pretty standard amount that's comparable with other similar websites.
Payouts are made twice a month, as long as you've reached the minimum payout amount of $50.
How much money can you make on LoyalFans?
You'll make money on LoyalFans from your subscriptions primarily, although tips and video sales will boost that. Most people charge around $8 to $15 per month for subscriptions, although some prefer to aim higher.
What matters most is building up a following. You can have the best subscription rates going, but if no one is aware of you then no one will sign up. LoyalFans does help in this regard, as it does put you in their search and browse functions to make you more findable. You will need to put your own effort in on social media too though.
How does it compare to OnlyFans?
In terms of OnlyFans alternatives, LoyalFans is probably the site that is closest to the same experience but with an almost pure focus on adult content. The layout of profiles is very similar, as is the general user experience.
The only difference in terms of on-site usability is the better profile browsing options and search functionality. These make it easier for you to be found if you don't have an existing following. OnlyFans does have a larger brand presence but if you're starting from scratch – especially if you want to share adult content – then LoyalFans might make it easier to build a following.
What is FriendsOnly?
FriendsOnly is a service that sits between traditional fan subscription platforms like OnlyFans, and social networks like TikTok and Instagram. It aims to provide a space where creators can build a successful career, with significantly improved discoverability features that help creators develop their fanbase organically.
It's a site that allows adult content, but also states that any type of creator is welcome. If you want to create fitness videos, educational content or cooking tutorials, then FriendsOnly could be right for you. This is helped by the FriendsOnly algorithm which helps filter the non-adult content to the right audience. More on that below.
How does FriendsOnly work?
In many ways, FriendsOnly works similar to other subscription platform sites. Creators sign up and then upload their video content which they can set to be behind a paywall, with visitors to the site either paying for one-off access to a video or subscribing to the creator for a monthly fee.
However, there are a couple of things that make FriendsOnly different. Firstly, the site is only designed to host videos – you can't post still images. If you want to add photos you'll need to create a slideshow that can work as a video instead.
Secondly is the FriendsOnly homepage. This works in a way similar to TikTok where popular free videos are shown on a carousel. These aren't limited to creators who pay for promotion but instead are chosen using the FriendsOnly algorithm.
This algorithm looks at the preferences and interests of the user and serves up the most relevant content. The result is that your videos can be shown to a highly engaged audience who are looking for the type of content you produce – boosting your opportunity to build up a subscription audience. It also means even new creators – called "authors" on FriendsOnly – can be featured quickly, and it helps non-adult creators to find the right audience without competing against nudity.
Authors can also sign up to an affiliate program. With this, professional affiliates will get to work on building your subscriber base in exchange for a cut of the fee. If you're someone who wants to create videos but is intimidated by the work involved in promoting yourself, this could be a good solution since it lets you focus on creating content.
How does FriendsOnly make money?
FriendsOnly works in a similar way to other fan platforms, in that it takes a 20% commission payment for all funds received by the creator, whether that's paid-for videos or subscription fees. This is pretty standard across the industry, with only a select few platforms offering a better deal. 20% is the commission fee that OnlyFans takes.
How much money can you make on FriendsOnly?
There are many ways to make money on FriendsOnly. There's no need to have separate profiles for free or paid content, like there is on OnlyFans – instead, everything is uploaded to your grid, and you just select which videos are for subscribers only, which are for one-off payments and which are free. The paid-for content will be blurred in your grid.
One interesting option is the ability to offer a trial subscription, where users are allowed to enter their payment details and then get a sneak peek at what's available behind the paywall. This can be an extremely useful tool in helping to convert fans to subscribers if you show them that your paid content is worth the cost.
Users can also pay for access to any live broadcasts you make, and you can charge for messages too, letting you sell unique private message content to your biggest fans. And like other platforms, FriendsOnly lets you accept tips. You set your own costs for subscriptions and paid-for content.
It's also possible to generate a passive income through the site's referral scheme. If you invite anyone to sign up to FriendsOnly – either as a User or an Author – you'll get 5% of the money they spend or earn. You'll also get a one-off payment of $100 for any active authors you refer to the site.
How does it compare to OnlyFans?
FriendsOnly sets itself apart from OnlyFans by providing a slightly different style of platform. Unlike OnlyFans and other similar platforms, FriendsOnly is built on this algorithm which makes it so much easier for new users to be found by potential fans.
The other main difference is in the support. The service is available 24/7 for any queries or concerns, with a personal manager assigned to each author. Authors also get access to some pretty in-depth but user-friendly statistical tools which show where subscribers live, their favorite content, and earnings tracking tools.
The most successful authors will even get gifts from the platform for helping to grow the audience, with prizes such as a brand new iPhone, premium cars and holidays to luxury destinations.
What is Patreon?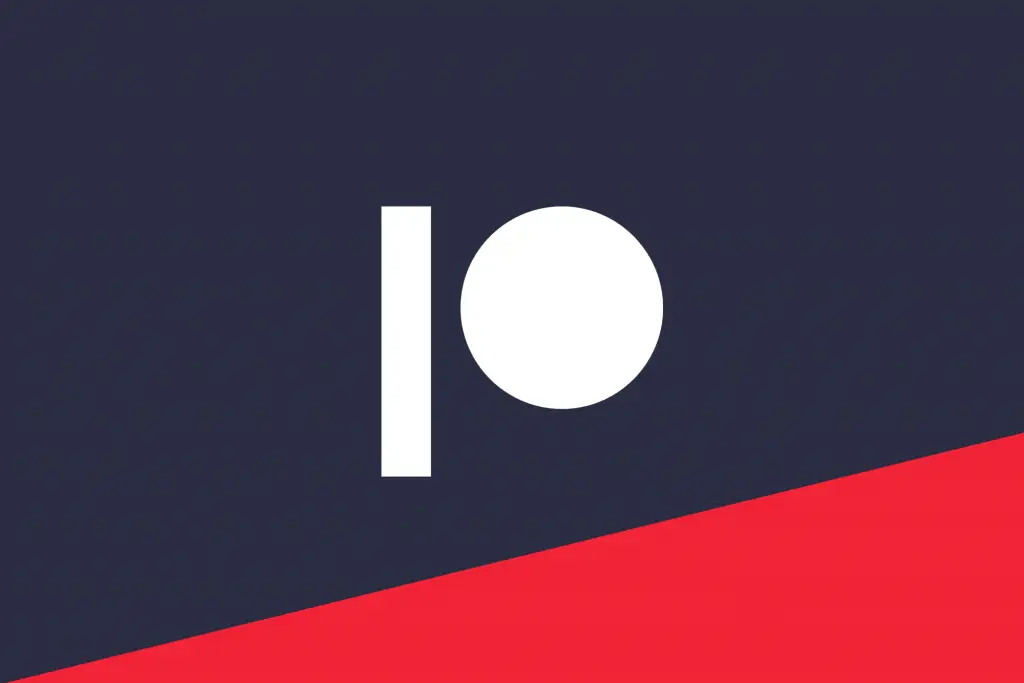 Patreon is a membership platform that was founded in 2013, which in internet terms is ages ago, and it's certainly been around for longer than OnlyFans. There are clear parallels between the two, and you'd have to assume that OF took at least some inspiration from the model that Patreon built.
A lot of Patreon users have built their initial following on YouTube or other social media platforms first. Once they have the beginnings of a fanbase, they move to Patreon to start offering exclusive content that can only be accessed through a paid subscription.
It's not just because Patreon offers an extra chance to earn income. It gives creators the chance to expand their content through an extra revenue stream, but it also protects the creator against demonetization on YouTube.
Those who create content on Patreon can receive funding from their followers or fans on a recurring basis. But the platform isn't just made for famous YouTubers. A lot of artistic and creative personalities have relied on Patreon as a way to earn money for their hard work.
While it's generally not a main source of income, it's one of the best channels for anyone who wants to make extra money leveraging their creative talents. It is for this reason why YouTubers, podcasters, and musicians are flocking to it like someone struck gold.
As of today, there are more than 200,000 content creators on Patreon with well over 3 million supporters. In total, these creators raked in a combined total of well over $350 million.
How does Patreon work?
The way Patreon works is simple. A content creator can set it up so that a supporter pays a monthly recurring fee, giving them access to exclusive content. It's a subscription-style model where the creator can set it to whatever price they like.
How does Patreon make money?
Patreon charges a fee between 5 and 12 per cent of your earnings, depending on whether you've chosen a basic platform, a Pro or a Premium one. There are payment processing fees on top of that too – not just for withdrawing money but for being paid into your balance too. The fees add up quickly. Realistically, expect to keep around 80% of your earnings.
How much money can you make on Patreon?
As with any subscription-based platform, the amount of money you'll make depends on how popular your profile is and how much you charge.
Try Patreon – you'll receive an extra $50 if you get 20+ patrons in your first 30 days
It's not unheard of for people to make hundreds of dollars a month, with the top creators breaking into thousands. Anywhere between one to five per cent of your Patreon followers will eventually become paid Patrons. If you have 10,000 followers and you charge $5 a month, you'll be looking at making anywhere between $500 to $2500 a month.
How does it compare to OnlyFans?
Patreon and OnlyFans have a lot of similarities, but the key difference is in the types of content you're allowed to promote. Patreon allows nudity, but the content must be carefully marked and it can't include explicit content. If you want to go down the adult route, OnlyFans wins out over Patreon.
There's an extension to this difference though – Patreon is easier to promote on other social media accounts. Instagram and TikTok can ban users from advertising their OnlyFans page, but you can talk about your Patreon anywhere.
What is Scrile Connect?
Of all the sites listed on this page, Scrile Connect offers by far the clearest alternative to OnlyFans. That's because Scrile Connect is not a platform for adult content creators. It is instead a tool that allows you to build your own, custom platform for content creators.
Ever got frustrated at how OnlyFans doesn't let you live stream to earn tips? Or found that the UX of OnlyFans is really annoying at times? Build your own site with the help of the team at Scrile Connect and put all of that right.
Sign up to Scrile Connect here
How does Scrile Connect work?
Scrile Connect is a company that helps you to build your own platform. It's targeted both at individual content creators who want their own site just for them and at anybody that thinks they could be the next entrepreneur to build an OnlyFans rival.
When you sign up, you'll be assigned a Personal Manager who will work with you on a roadmap for your site – how should it look, what features do you want etc. And then Scrile Connect's dev team and designers will build it for you.
How does Scrile Connect make money?
Scrile Connect is not a free service. While they won't charge any commission on your revenues, they do charge a monthly fee for the build and maintenance of your website.
There's a basic package that's designed for trying out the service and seeing how it works before you commit. It comes with a free trial and then costs $10 a month – ideal for getting everything set up before you pull the trigger and properly go live.
The primary tier for individual creators – Professional – costs $500 a month. This includes most features, and 1000 GB of file storage – as a guide, that's an average of around 200,000 minutes of HD (720p) video footage, if you were to only post video.
There's also an Enterprise tier aimed at those who want to build a site where they accept multiple creators, and costs vary depending on what you want from this. You'll need to speak to the Scrile Connect team to learn more.
$500 a month may seem high, but you're paying a team to build an entire platform for you. It's not aimed at new creators, but rather at established ones who have a large fanbase already, and who may already be paying more than $500 a month in commission fees to the platform that they're using.
How much money can you make using Scrile Connect?
The amount of money you make using Scrile Connect is tied to how many subscribers you can bring in. But the key here is that you don't lose money for every subscriber. Whereas OnlyFans will take a 20% cut of everything you earn on the platform, with Scrile Connect you pay your monthly fee but then keep 100% of everything you earn.
And there are a lot of monetization options available – more than other platforms. You can charge subscriptions, and accept tips. You can also sell individual clips either on a feed or via private message, whilst also charging for those messages. You can live stream, and sell tickets for the event if it's going to be a private show. And you can even accept pay-per-minute phone calls too.
How does it compare to OnlyFans?
There are a lot of differences between OnlyFans and Scrile Connect. OnlyFans is a site owned by someone else, while Scrile Connect lets you build your own platform.
You choose the settings. You establish the content policy. And you keep the money you earn, while still paying a fee.
And that's one of the key differences really – no matter how successful you are, OnlyFans will always be taking a cut. But with your own site built through Scrile Connect, if you're more successful then it becomes more worthwhile.
Let's say you have 500 subscribers and you're charging them $10 a month – a total of $5,000 earned revenue. With OnlyFans, you're losing $1,000 of that in commission fees, but with Scrile Connect you don't. You'll be paying $500 if you're on the Professional tier, but that's still a lower cost.
And then what happens if you add another 500 fans? With OnlyFans you're still being charged that 20% commission. But you don't get charged another $500 for Scrile Connect just because you've grown your subscriber base. You'd keep $8,000 with OnlyFans, but $9,500 with your own Scrile Connect site.
That's why it makes a lot of sense to consider a Scrile Connect site if you're a successful creator already. Add in the customization options and you can build a platform that is tailored to you.
Sign up to Scrile Connect here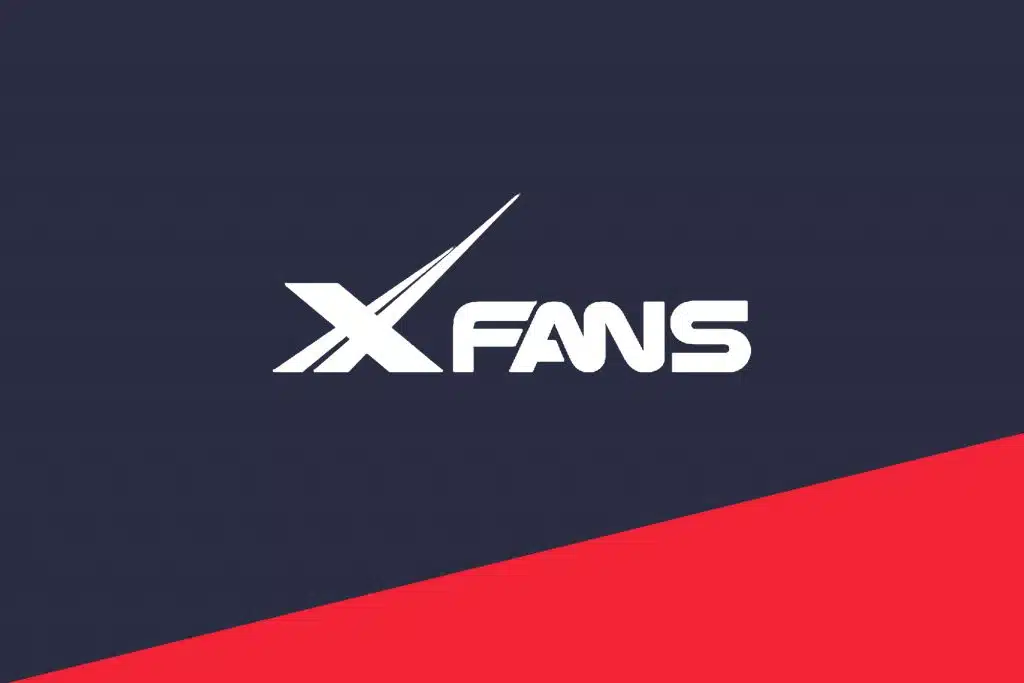 What is xFans?
xFans by Adent.io is not a rival to OnlyFans. Instead, it is readymade software that allows you to set up your own OnlyFans rival. Whether you're a creator who wants to expand into their own branded website, with the option of encouraging others to join you, or you're an entrepreneur with a vision of how you'd run your own OnlyFans competitor, xFans may be perfect for you.
How does xFans work?
To be absolutely clear, xFans is not an existing website. Instead this is an OnlyFans clone software where you pay a fee to have your own website built for you, using the same backend development scripts as websites like OnlyFans and Fansly. If you've ever been jealous of the huge sums of money that the OnlyFans owners make, and think you could do well with your own site, then you may wish to see what xFans has to offer.
If you decide to work with xFans, you'll get the following:
A lifetime software license for the site
API documentation
All of the source code you need for the website
A free installation service, getting it set up and ready for you
6 months of free support as you adjust to running the site
6 months of free product upgrades – anything new that's rolled out can be added to your site during that first six months
A free website domain
50% off hosting
One of the great things about xFans is the expertise behind their system. This isn't a script built by developers who know nothing of the adult industry, or by experienced adult content creators who don't understand the backend. Instead, the team has veterans of both sides, meaning you get a robust system that is built with a knowledge of how these adult content sites are supposed to work.
The features that xFans gives you includes:
A mobile-responsive website
The option for model subscriptions, and the flexibility to adjust commissions at model level
Livestreaming and private shows
eCommerce for both digital and physical goods
User Wallet tools for lightning-fast transactions, and reliable payment processors
Analytical tools
Affiliate marketing partnership tools
Content reporting and site moderation tools
How does xFans make money?
xFans is a platform that you'll pay for with a one-off fee. Unlike Scrile Connect, which is sort of similar (but targeted only at one model, compared to xFans which lets you build a whole platform), there's no monthly fee involved and no extra commission to pay. Once the site is built, you control the money coming into the website.
You pay your setup fee, and then you get your website, with 6 months of support included. That's how xFans makes its money.
How much money can you make using xFans?
The amount of money you can earn using xFans varies depending on the effort you put into promoting your site, and your chosen niche or theme. However the potential here is huge – if you can create a platform which attracts creators, then you're able to earn much more than you would as a standalone creator.
You set the commission fees for the creators using your site, and you can adjust them on a per-model basis. Your success will ultimately come down to how you manage the website, and the creators that you bring on board, but you could earn thousands of dollars if you are able to attract models and creators who have a strong fanbase.
Your models will be able to use a variety of tools to earn money too, including:
Subscriptions for posted content
Premium content sales, such as one-off video sales
Livestreams with private shows
Tips, both inside and outside of private shows
eCommerce sales of digital goods (content) and physical goods, e.g. underwear
How does it compare to OnlyFans?
You can't compare xFans and OnlyFans directly. OnlyFans is an existing website, which targets new creators. xFans is letting you build your own website, and essentially own your own version of OnlyFans, with your own creators and models that pay you a commission.
While you are welcome to make any website that you want using the scripts that xFans will set up for you, they recommend that the best way to earn money is to focus on a niche.
Rather than trying to be everything to everyone, you could focus on a particular interest that will allow you to tailor your content and marketing, driving better traffic to your site and seeing more success with SEO traffic too.
That's up to you though. What's clear is that xFans is perfect for anyone with ambition, who wants to setup a rival to OnlyFans rather than working as a creator for an established website. If you feel you have the drive to make an OnlyFans rival succeed, then it is definitely worth exploring a conversation with xFans and seeing a demo of their work in action.
What about AVN Stars?
We've removed AVN Stars from the main list of alternatives, because they've announced that from January 2022 they will no longer offer a subscription model. Instead, any adult content on the site will be free to view, with the platform earning its revenue from a more ad-based model, similar to Pornhub.
It is still technically an alternative to OnlyFans if you're someone who wants to create and share adult content, but you won't be able to earn a subscription income from the site, and it's unclear what income options will be offered by the site in future for creators, if any.
Final Thoughts
While OnlyFans is more in an authoritative position compared to some of the other names on this list, the other options might be a great way to generate more income aside from what you're already earning on OnlyFans. At the end of the day, it's all about staying connected with your fans while earning extra money.
For example, if you are on OnlyFans you can choose to use Patreon if you wish. If you are creating more adult-oriented content, it may not hurt to give FanCentro or AVN Stars a whirl as well. While you are there, you can take advantage of some of the features that they have on the platform if you don't feel like doing any workarounds on OnlyFans.
And with the potential that OnlyFans might decide to once again announce a ban on adult content, it's worth making a backup plan if your online career is based on this sort of material.
There's no single best alternative to OnlyFans. Instead there are lots of viable OnlyFans alternatives for adult creators to choose from. Most follow the same structure, allowing monthly subscriptions and allowing creators to post videos and photos featuring explicit adult content.
So it's just a case of deciding which of these OnlyFans alternatives is the best choice for you.
Have any other favorites? Let us know in the comments and we might even feature them in this guide in the future!
Frequently Asked Questions
Which alternatives to OnlyFans are cheaper?
Most fan platform sites charge the same commission as OnlyFans – 20% is pretty standard across the industry. There are a couple that offer more appealing rates though – Unlockd has a fixed commission rate of 15%, meaning creators always keep 85% of what they earn. AdultNode is another that charges just 15%.
Fanvue has a special introductory offer where, when you sign up, you'll keep 85% of your earnings for the first 12 months before it reverts to the standard 80%. If you're determined to keep as much of your money as possible then Unlockd or AdultNode may seem the better option, but Fanvue has some outstanding features which make it easier to build your subscriber base too. So there's a balance to strike.
Will OnlyFans go public and ban adult content?
There is continued speculation that OnlyFans will try to go public and get floated on the stock market, but to do so they would likely have to ban adult content from the site. Anything which involved hardcore sex would be banned, leaving tasteful nudes only or potentially even just clothed swimwear and underwear content.
OnlyFans tried to ban this content before but reversed their decision within a week after a huge backlash. Most of the creators on OnlyFans offer adult content, so by going public and banning these creators they would lose a huge portion of their business.
But that doesn't mean they won't make that decision again. OnlyFans will no doubt make whatever decision best suits their business model, which is why it is worth creators being prepared to switch to another platform if that does happen.
Which is the best alternative to OnlyFans for a content creator?
There's no single answer on which is the best alternative to OnlyFans for a content creator. There are a number of factors, and it depends on the kind of experience you're looking for too.
If you want something that looks and works almost exactly like OnlyFans then Fansly might be perfect for you, while if you'd prefer more features then iFans or Fanvue could be better. Want the cheapest commission rates guaranteed? Check out Unlockd or AdultNode.
Is there an alternative to OnlyFans to make a quick buck?
There isn't any alternative to OnlyFans that will let you make a quick buck. Any fan platform takes work and dedication if you want to make it a success. You have to upload content regularly, and make sure that you're promoting your page as much as possible across social channels to encourage people to sign up.
You might get lucky if you set up an account on any of the OnlyFans alternatives and pick up a handful of subscribers in a short amount of time, but to maintain that income you'll need to work hard to provide for those subscribers to keep them interested.
Why are pay-for-porn sites like OnlyFans so popular now?
There are a number of reasons why so-called 'pay-for-porn' websites such as OnlyFans have become popular in recent years, despite free porn websites still existing to this day.
Firstly, the porn industry has gone through a rough few years, and now most people are aware that many porn stars have not worked in the best conditions. As such, people are sometimes adverse to porn because they don't want to support an industry which has, at times, exploited its content creators.
Secondly, OnlyFans and other sites have given 'average' people the opportunity to make money from their bodies in a way that the porn industry could never safely do. As such, people who would never have done porn in the past are now more comfortable creating a side business online where they sell intimate photos and videos.
And it's these real, everyday people that are also appealing to users. People are more excited seeing real people, in their homes, than they are seeing porn stars who they could never have a connection with.
All of these factors combined have made fan platforms like OnlyFans a huge success, and its become self-fulfilling – as OnlyFans and alternatives get more popular, then more 'everyday' people realize they could make a career out of selling content, and so there are more people that users can subscribe to.