👋 Got a fan account that needs a boost? Promote it here. We support ALL platforms ❤️ Get a FREE digital eBook packed with Onlyfans tips with every ad purchase!
If you're looking for more ways to build your content creation career, signing up to a cam site may be a great option. They complement fan pages well since they are almost wholly dedicated to one style of content – live webcam shows.
While it's possible to go live on OnlyFans and some other adult subscription platforms, cam sites can be a better option since they have a live audience waiting for exactly this kind of content. And you can easily promote your Cam site on your fan page, and vice versa, helping to build up two platforms to serve one paying audience.
Let's explore campsites a little more and delve into how you can make a success of live webcam shows.
What is a Cam site?
A cam site is a website where people can live stream themselves. They're popular in the adult entertainment world because it connects users with models of all shapes and sizes for live chat and video – and that live element just makes it all the more exciting.
Cam sites are generally public – when you go live, anyone can watch. However, they have many ways that you can use them to make an income, which we'll cover shortly.
Anyone can sign up for a cam site as a creator. Many users who visit these sites are looking for authentic amateur content over the more professional (and therefore fake) porn they can find on other websites.
The fact that these are real people, with realistic lighting and genuine bedrooms or living rooms, and that these are live videos happening right now, makes the model seem all the more accessible to the user.
However, cam sites are really popular. This means that when a user first gets to the site, they're normally faced with a wall of videos to choose from. If you want to capture the browsing user, you'll need to work hard to stand out without losing that authenticity. The best way to draw an audience is to promote your live work elsewhere first.
How much money do you make on a Cam site?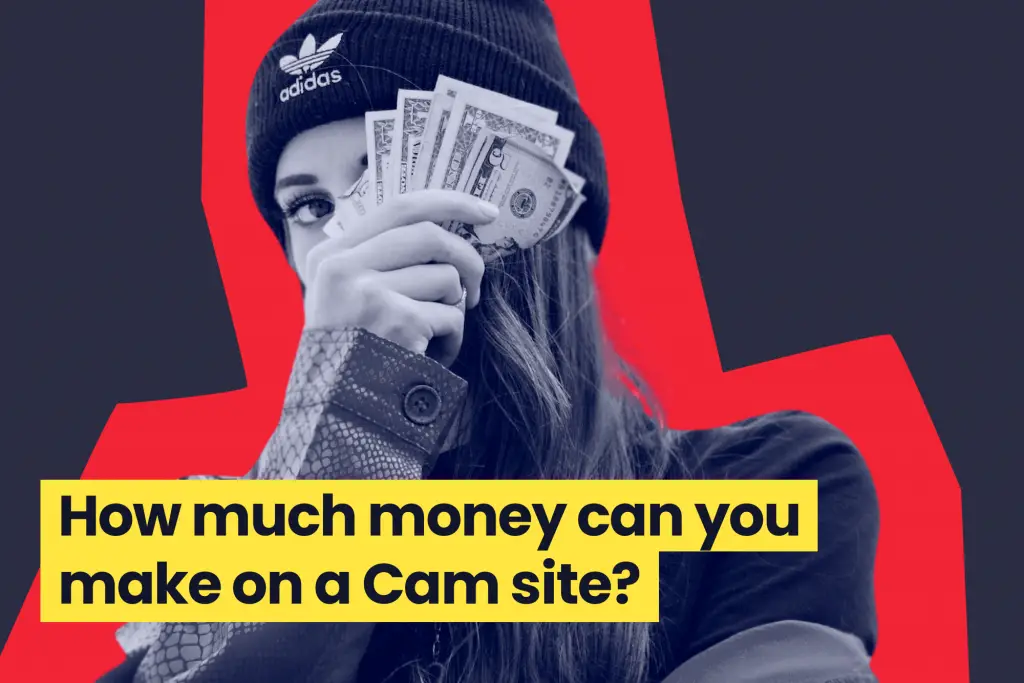 Cam sites generally work using tokens rather than straight cash. Users sign up and pay for tokens which they can then spend on a model, who gets the money in exchange for the tokens spent.
The cam site does keep a large percentage of the amount spent on tokens – on average around 40%. The reason it's so high is because it costs a heck of a lot to run a webcam site – the bandwidth of having live video streamed by so many models at once is huge. These are no amateur websites, they cost a lot. Then there's all the other admin costs and the costs of paying affiliates.
On the flip side, there are many different ways to earn tokens on a cam site. You can set up private chats for a high price, where a user might go into a private room for a one-on-one conversation in the chat, asking you to perform certain tasks.
Tips make up a huge part of your revenue. Many users tip just because they like what they see, but to make the most tip money you need to offer incentives. Most models don't go nude on a free stream but they may flash in exchange for tips of a certain level. And when you do get into bigger rooms, you might offer more risqué rewards in exchange for higher values. There are ways you can be clever with this, which we'll cover below in making a success of your account.
Finally, one of the more niche ways to make money on a cam site is to sell underwear or toys that you've used as part of the stream. It's up to you if you're comfortable with this, but you can negotiate with chat users directly on many sites and make good cash by selling used items.
It's estimated that the average model can make between $20 and $60 an hour on Chaturbate, the largest cam site, with the best models earning between $2,000 and $20,000 a month. However, bear in mind that maintaining a live show for more than an hour or two is going to be tough, and you need to persevere on marketing yourself to build an audience – you won't make $20 when you first log on.
Using a Cam site to promote your fan page
Cam sites are a great way to promote your subscription page, whether that's OnlyFans, AVN Stars [now closed] or any other platform. You get an audience interested in live adult content that is willing to spend money – you just need to convert them into subscribers.
The only issue is that you aren't allowed to directly link to your fan pages from the chat room or live on video. Chats are heavily moderated and you'll be caught quickly, and have your account shut down (and sometimes IP banned, so you can't re-join without using a VPN).
There's nothing stopping you from promoting your other social channels though. So, sign up to Ohh.me, a free social media linking tool and get your fan pages (and your cam site account) added.
Then, when you're live streaming on a cam site, drop a link to your ohh.me page in the chat, and maybe hold up a sign (get creative – use it to cover up some of your 'interesting' features and occasionally let it slip a little).
You'll drive traffic to your social channels which will include your fan platform, boosting your subscriber numbers.
It works in reverse too – earn more money on a cam site by promoting your go-live times on your subscription platform and other social channels. By letting your fans know when you'll be live, they'll be more likely to join you and spend some tokens.
At this stage, the best content creators will be mapping out their week – setting a schedule on when to post to their fan page, when to go live on their cam site, and also what kind of theming they want to use to keep everything fresh and to add a little intrigue. You can then schedule posts to cross-promote your platforms and get them queuing up to spend their cash on you.
The best Cam sites
Chaturbate is by far the biggest of the cam sites. It took the previous model made popular by MyFreeCams, which was the most popular at the start of the 2010s but opened it beyond just women to be more inclusive – which saw traffic skyrocket.
However, it isn't your only option. Here are some of the best cam sites and the reasons to use them:
Chaturbate – the biggest, with 60% earnings retained by the model and a huge audience
Stripchat – high average earnings for models, with an initial 2-week boost to amplify your reach
Flirtback– a relative newcomer to the world of camming with a hybrid platform that combines a traditional fan platform with camming
Xmodels – a pay-per-minute model rather than based around tokens, you're tied into lower rates for the initial 100 hours but can then set your own
BongaCams – models retain as much as 90% of fees, so great if you want to keep the most money that you earn
CamSoda – good if you need to make money quickly, with payouts every week
How to make a success of your cam account
With so much competition across each cam site platform, here are the top 5 tips for making the most out of your cam account.
Promote it everywhere
You won't make money if you head to a cam site and start streaming without trying to build a fan base. There's a casual audience there already but the competition on the sites is huge – you might get lucky and get a few tippers but you need to build an audience.
So get those social accounts in order and promote as best as you can. Some sites won't let you direct link to a cam site but you can use Ohh.me to collate all your profiles. Post teasing content that's within the rules, and use networks with fewer restrictions like Twitter to announce your next stream.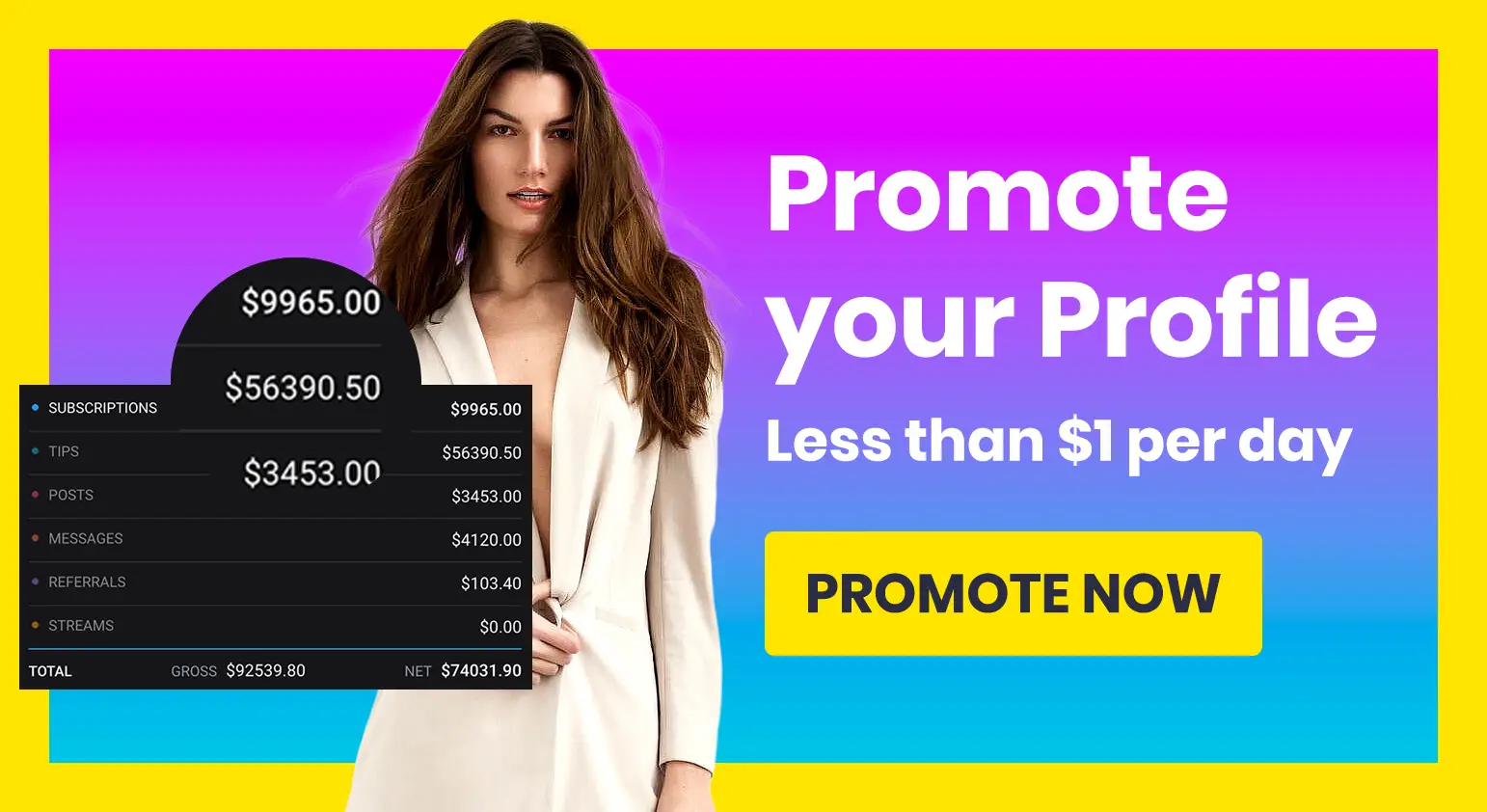 And then, when you do get a tipper, pay them attention and direct them to your social accounts. They'll then know when you're going to stream again and can come back to enjoy your show again.
Choose your time wisely
It's important that you plan when to stream to coincide with your audience. For North America the most users are active on weekday evenings.
Don't be fooled if you log on at different times and see high user stats – you won't get the same revenue stream from global users as you will from domestic, because people pay for models who are authentic, accessible and 'achievable'.
So plan your streaming times for evenings, and stay up a little later if you can – as nights get longer, people tend to get a little lonelier, and wallets tend to open a little more.
Get the right kit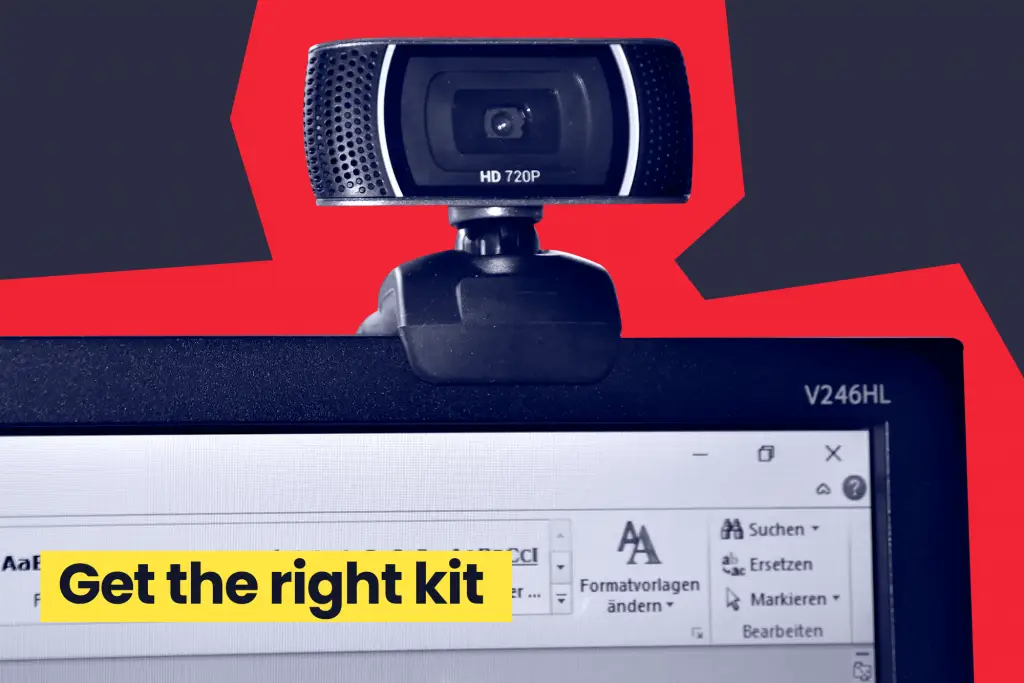 While the beauty of webcamming is the natural, amateur look, that doesn't mean you can neglect your setup. You still want a good quality webcam in order to make sure you're shown off at your best – it's no good relying on a cheap grainy model that can't keep up.
Lighting matters too. Again, you don't want a professional set but you also don't want to rely on a dingy lightbulb – it won't flatter you, and a brighter room with an extra light out of shot will just help showcase your body more, and it'll help your webcam to focus too.
It's also worth investing in a bit of tech for your PC if you want to make a real go of webcamming – namely a large second monitor and a good wireless keyboard. That's because a lot of the work involved in interacting with users is going to be in the chat. It's no good doing a show from your bed if you need to get up every 5 seconds to reply to a comment.
Get a good monitor, ideally one you can rotate to vertical to allow for full-height chat, and a Bluetooth keyboard so you can perform and then chat from the comfort of your performing zone.
And finally when it comes to kit, a few sex toys will always help with the tips.
Learn how to get tips
Log on, strip off, earn money – right? Not quite.
People won't tip you if you give everything away for free. There's a skill to getting most tips from users, which comes in the tease and the game.
You need to be comfortable performing if you want to make the most of a camsite. This means wearing the right outfit that shows enough to tantalize without 'giving away the goods'. This means a little bit of sultry dancing, or flirting with the camera. And this means a bit of dirty talk in the chat to encourage people.
And then you make sure you've got a clear token structure. You can set it up so that you only remove clothing or perform acts when you reach a certain combined threshold – which encourages all chat members to chip in, and earns you a decent amount. Or you might have smaller, bitesize goals that people can pay for individually.
A great way to gauge setting a token structure is to watch other streamers and see what they're offering, and then price yourself competitively against them. It'll vary by platform so do your research if you want to succeed.
Apps and bots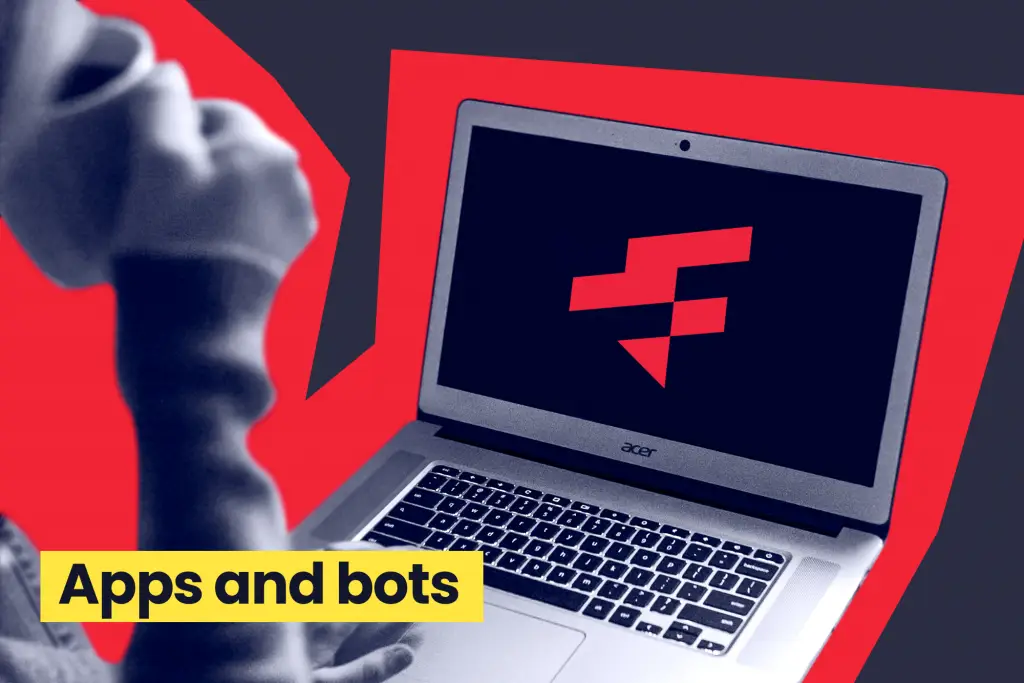 Anyone looking to make serious money on cam sites needs to make the best use of apps and bots.
These are plugins you can customize your channel with that serve a range of purposes, including multi-reward tipping and various games. These are fun little tools that help to encourage tippers – they might gamble tokens to roll a die, with different numbers meaning different sex acts to perform.
There are loads of apps and bots out there, and they take a bit of work to set up. If you're just starting out, focus first on learning the basics, but then make sure you do some reading as they can be a great help for building up a solid audience of tippers.
Frequency Asked Questions
How do cam sites work?
Cam sites work by allowing models to live stream, earning tips from viewers as they do so. Cam models can also offer special private videos for users who wish to pay for access, allowing models to basically use free videos either as a way of ramping up tips or as a preview of what someone could get in a private show.
Many models stick exclusively to 'free' shows because they can earn just as much from tips by creating a goal structure – once they reach a certain number of tips, they will perform certain actions (removing clothing, sexual acts etc.). It's up to the model how they wish to monetize their live content, as live shows can also be profitable if you set the right price.
What do cam models do on cam sites?
Cam sites are pretty much exclusively used for adult content. But that content can vary – some models keep things relatively innocent and may just live stream themselves relaxing or doing 'mundane' household tasks while talking to viewers, perhaps while wearing limited clothing. Others will use striptease as a way of earning tips, while some models will perform full sex acts either alone or with a partner on their stream.
How much money can cam models make on cam sites?
The amount of money that cam models can make varies – it depends on how you structure your streams, whether you prefer to rely on tips or paid-for private shows, and how much time you spend streaming on a cam site. A lot of cam models do this as their primary job and may stream for 4+ hours every day.
As a rough guide, it's not unheard of for the most popular cam models (those who do spend a lot of their weekly time streaming) to earn more than $2,000 per month, and the really successful cam models can earn as much as $20,000 per month or even more.
Is it safe to use cam sites?
It is generally safe to use cam sites, provided you follow common sense rules and stick to cam sites that are well known and reputable. For cam models, you just need to make sure you're using a trusted site and that you don't give out any personal information on your live streams.
This means being careful of what you say, but also what you show in the background – leaving identifiable information in view of your webcam can be dangerous, as some viewers may then take the time to find out more about you 'in real life' and could follow you around the internet.
For viewers, provided you're using a trusted cam site, you shouldn't have any issues with payment methods and you shouldn't need to worry about scams. If a cam model took your money and didn't deliver what was offered, you would be able to make a complaint and get a refund.
What are the requirements to become a cam model on cam sites?
If you wish to model on a cam site, you must be of legal ages (typically 18+) and you'll likely need to verify your age with identification when signing up to the website. While this may seem annoying, bear in mind the ramifications of a website that allowed underage models to sign up.
You'll need a webcam with a microphone built in at least, although a separate microphone would be more effective, and you'll need to have a reliable broadband internet connection. Many cam models also use internet-linked sex toys that you can set up to react to tips on your stream, although this isn't essential when you're just starting out.
Can you use cam sites anonymously?
It is possible to use cam sites anonymously but you need to bear in mind that you can't blur out faces or other recognizable elements. To use a cam site completely anonymously you would need to either wear a face covering, or make sure your face is always off-camera. You can do this if you have a stream that focuses more on a body part such as your feet, although you would need to be vigilant to make sure you never accidentally ended up on show.
You do not need to make any of your personal details publicly known, and indeed you shouldn't even if you are showing your face.
How do you pay for cam site services?
Anyone who wants to give tips or pay for a private webcam show on a cam site will normally need to pre-pay for tokens. Tokens are a currency used by most cam sites. Users pay for the tokens and the cam site takes a cut of the money. They then pay the tokens to the cam model, who converts them back into currency to withdraw as their earnings.
Can you communicate with cam models on cam sites?
Users of cam sites absolutely can communicate with models – that is a large part of the appeal of cam sites. Models will have a chat window that is open to everyone watching the stream to use, although you do have to be a registered user to add to the chat on some websites. You can pay for a private show with a model if you want to talk to them on a one-on-one basis, with some cam sites allowing for users in private shows to switch on their own webcams as well and essentially enjoy a video call.
Can you watch cam site content for free?
A lot of cam sites allow users to watch content for free. In many cases you don't even need to be a registered users – you can just visit the website, click on a cam model and you're watching. Models rely on some users to pay tips, and there are always willing viewers who want to see the model perform more, or that just want to reward them.
Many models will save their most explicit performances for private shows, and these typically need to be paid for.
Can you block specific users on cam sites?
Cam models can block users from their stream if they are suffering from abuse or other negative behaviors, including stalking. Models have control over the users in their room, and they can also rely on the support teams for the website as a whole if they want to get a particular user completely banned from the website. There would need to be a good reason for it, models can't ask for a user to be banned just because they don't like them. But generally, cam sites will protect models.