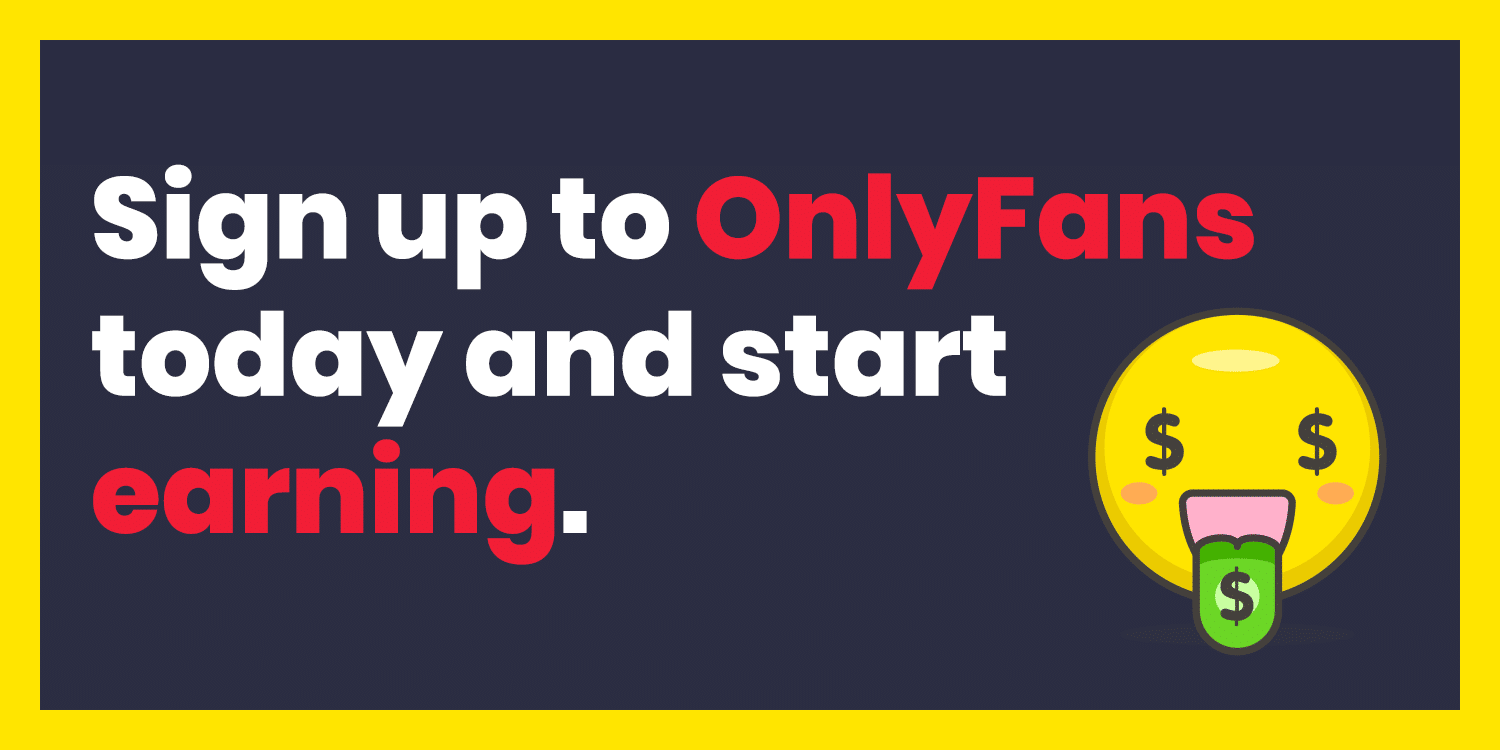 OnlyFans has been growing in popularity since it's inception in 2016. Today, there are close to a half-million content creators on the platform. And you could be one of them if you are interested in starting your own page.
You can also be able to gain quite a following over time. If you are consistent with your content and keep your fans happy, you might become a bit more popular. Even if being popular is something you don't want to focus on, creating OnlyFans content can be fun.
But who are the top content creators right now? We'll be taking a look at the seven best creators who are dominating the OnlyFans platform as of this writing. While you probably shouldn't view them as competition, some may serve as an inspiration to help you keep going with your content creation.
If you are a user on OnlyFans though, these are some of the content creators you might want to follow (and possibly subscribe to). Keep in mind that some of these top creators are adult stars (and others are not). You should follow those on OnlyFans who you gravitate towards the most.
Now, let's get to the list of the top creators on OnlyFans:
1. Vanessa Sierra (OnlyFans: @vanessasierra)
First on the list is a "Top 0.01% content creator" named Vanessa Sierra. The Aussie's claim to fame was her appearance on a reality TV show called "Love Island". Since the show, she had launched an amateur adult film career.
And she is one of the handfuls of adult stars that have been creating content on OnlyFans as an extension of what they have already created outside of the site. To be one of the highest-ranking creators on the platform is quite an accomplishment.
One of the reasons why her OnlyFans has been popular is because some of her content features her boyfriend, who has gained quite a following himself on YouTube. If you are an OnlyFans user, she's probably one of the highly suggested stars to follow.
2. Gina Stewart (OnlyFans: @ginastewart)
She is considered the "World's Hottest Grandmother" (yes, you've read that right). Gina Stewart looks ridiculously good for a woman pushing 50. Gina started her OnlyFans account after some of her content would get deleted constantly on Instagram.
In the battle between OnlyFans vs Instagram, it's a no brainer as to which platform will win for posting the awesome content she creates. Yes, it contains adult content but it's more like "Playboy Playmate" content instead of something more explicit. She's defied age and she's definitely someone worth following if you're someone who considers themselves a fan of blondes.
3. Zombaebby (OnlyFans: @zombaebby)
Zombaebby is a content creator who is a gamer. She has content on OnlyFans, but also has different social media channels. She streams on Twitch (after all, she is a gamer) and posts her videos on YouTube. She also creates content on OnlyFans that is considered NSFW (which is allowable on the platform, unlike the others that she's one).
If you are a fan of video games, she's definitely worth following. If you are a content creator that focuses on gaming, she might be worth following and getting inspiration from if you want to create content centered around gaming (and if you want to go the NSFW route as well).
She also has a monthly subscription that is reasonably affordable. So if you are willing to spend a bit on a subscription and love gamer girls, help her out and become a subscriber.
4. JG303King (OnlyFans: @JG303King)
For a moment, we'll focus on a top male content creator on OnlyFans. JG303King is from Denver, Colorado (if you're observant, you might notice the 303 in his user name since it's the area code). His content is focused around a gay male audience.
If you are among one of the guys in his ideal audience, then he is definitely worth a follow. But you can also be a female that can follow him as well. Sure, OnlyFans may be woman driven because of the majority of content creators being female.
But there are male content creators like JG303King that are doing pretty good for themselves on the platform. If you are a male who is on the fence about creating content, you don't have to be a homosexual male or create adult content that attracts that ideal audience.
There are male content creators who can draw in a female audience (think Chippendales). JG303King may be someone that you can follow even if you don't fit his demographic. You may even draw a few ideas just by following him.
5. Jessica Graham (OnlyFans: @jessicag8081)
If you are someone who holds a deep appreciation for older women, Jessica Graham might be someone who you can follow. She recently turned 40 and has already established herself as one of the top content creators on the platform. As of right now, she's one of the top one percent of earners on OnlyFans.

Here's the kicker though: she's also the mother of another OnlyFans creator. You can follow her daughter (@brittanyolivia) on the platform and subscribe to her if you wish. Either way, they are always creating awesome content for their fans.
Most of her content is adult-oriented, so if you are comfortable with NSFW content then go for it. If you are a content creator who is older in age, she is one of the handfuls that proves that it's only a number. If you love your body and don't mind showing it off (even when you are 30+), OnlyFans might be the platform for you.
6. Zzyuri (OnlyFans: @zzyuridayo)
If you are looking for someone who does glamour modeling (and no potential NSFW content), then look know further than this Korean beauty. Zzyuri is one of the handfuls of Asian models that you'll find on the platform. You might be a guy who holds a deep appreciation for Asian women.
She has plenty of content that is available on her page and also on Instagram as well. Her content is tasteful, classy, and definitely one of the most popular content creators that are not a porn start, camgirl, and the like.
7. Kanri (OnlyFans: @kanricos)
Kanricos is an OnlyFans creator who appeals to those who are into cosplay. Kanri dresses up in different costumes to produce a lot of cosplay related content. If you are someone who is a fan of anime and cosplay, you'd be crazy not to follow her.
Plus, she has one of the more reasonable monthly subscription prices on the platform. Her content tends to be more adult-oriented. Content creators who are cosplayers might consider her an inspiration (even if they don't do nude shots).
8. ???
You.
We saved the best for last. You could be the next OnlyFans top creator. And you might be mentioned on lists like this. It's all about who you are, what your content is centered around, and the audience that you appeal to.
Of course, the key here is to be consistent with creating your content and promoting it regularly. If you don't have much of a following on social media, be sure to grow it while you can. Even if you don't have a large social media following, it doesn't mean you can't start an OnlyFans.
You can grow your page and watch your social media following grow with it as well. As long as you create the content your fans enjoy, you could become on OnlyFans (even though it's not a guarantee).
As for whether or not you have to create adult-oriented OnlyFans content, the answer is that you don't need to. There are plenty of content creators that refrain from going nude at all. While it won't be attractive to some, there are those who will be happy with it.
Frequently Asked Questions
The following is a list of questions that are based on topics surrounding OnlyFans. If you want to achieve success, follow this FAQ as a guide. Here are the following questions:
How do you become popular on OnlyFans?
It may be hard to become popular on OnlyFans. But we all got to start somewhere. The important thing to consider is that you should build a following on social media or carve a niche somewhere online. You can be a model, a fitness coach, a cosplayer, or a cam girl.
There are plenty of content creators across various niches who have an OnlyFans page. There is always something for everyone.
Can OnlyFans be anonymous?
Absolutely. You can be anonymous by using a stage name and even use parts of your body (without showing your face). It's always a good idea to be anonymous if and when you feel more comfortable with laying low rather than put yourself out there. It's OK to be shy, even on OnlyFans.
But the key here is to get a feel for what your audience wants. There are other parts of your body that will be more appealing to where they would not care if you show your face or not.
How much does the top earner on OnlyFans make?
According to reports, Monica Huldt is an OnlyFans creator that makes a ridiculous amount of money on OnlyFans. It's been said that she earns north of $100k on the OnlyFans platform alone. This includes her subscriptions, tips, and selling custom made content to her subscribers.
How much does the average OnlyFans creator make?
This depends on some things. Most of it is based on price. This will include prices for subscriptions, custom content, pay-per-view messages, and tips received.
The top OnlyFans content creators can make as much as $3,000 per month. But the amount varies from one content creator to another. The difference is how much work you are willing to put in.
How much money does OnlyFans take for tips?
If you make money on OnlyFans, you'll always keep 80 percent of your total earnings. How OnlyFans makes money is that they keep 20 percent as a way to keep the site up and running (so content creators like you keep making money). It's the cycle that keeps going around and around.
Can you show your face on OnlyFans?
You are not obligated to show your face on OnlyFans if you don't want to. Plus, it won't disqualify you from being successful on the platform. Did you know that there are content creators who sell content of their feet on OnlyFans?
You'd be surprised to know that they're actually making a killing doing it. But you don't have to show your feet. As long as you have parts of your body that are quite attractive, it won't matter if you show your face or not.
The only time you should ever show your face on OnlyFans is when you need to provide identification to prove that you are the real you. Likewise, if you are comfortable with showing your face, you can do so.
Final Thoughts
If you are looking for the top OnlyFans creators on the platform, the seven listed above are who we suggest that you check out. Of course, you could be on the top of someone's list if you put in the work. If you are someone who plans on subscribing to OnlyFans creators, be sure to check out those who appeal to you most.
You could be a fan of cosplay or you might appreciate some of the lovely ladies who create adult content that you know you'll enjoy. You can subscribe at a reasonable price and get exclusive content that you may never find anywhere else on the Internet. Either way, OnlyFans is a great platform for just about anyone who is a creator or a subscriber.
Check it out for yourself when you have the chance. There may be some content creators you can subscribe to for free to start out. It's a platform that is growing in popularity even today for both creators and fans.