👋 Got a fan account that needs a boost? Promote it here. We support ALL platforms ❤️ Get a FREE digital eBook packed with Onlyfans tips with every ad purchase!
OnlyFans is a popular social media platform enabling users to enjoy sharing and viewing content that's a little bit too saucy for Instagram. If you're interested in the company, how it works, subscribing to a profile, or setting one up yourself, you've probably got some questions.
If you are interested in starting an OnlyFans page, there might be a bunch of questions that you're asking yourself right now. Luckily, we have the answers to the most commonly asked questions about the OnlyFans platform and how it works. You might be asking these same questions and think "wow, they are reading my mind".
If you have any questions that are not listed here, then you may find the answer elsewhere online (Google, Reddit, etc.). When you're starting out with something like OnlyFans, it's always a good idea to know what you're getting into first so you can hit the ground running. The more informed you are about OnlyFans, the better you know about how it works (and what to do).
The following questions are separated by different sections (General Info, Earning Money, etc.). You can skip to the section you're looking for or read through the FAQ in its entirety. Let's start with the general information:
General Information
Is OnlyFans bad for society?
Despite what the media spits out about OnlyFans, it's not bad for society. The reason why this narrative is being peddled about the site being considered "bad" is that it allows pornographic material. So it can be easily assumed that it's a porn site (despite the fact that there are content creators that never bare all).
Because of this, there have been content creators who have felt uncomfortable with the idea of showing their face on the site (let alone start an account of their own). It's easy for people to spread misinformation and lies. And it's just as easy for other people to believe in them.
Whether you are a content creator or a subscriber, you are welcome to use the site as long as you are over 18 years of age. But it is not as bad as some people make it out to be.
How does OnlyFans work?
OnlyFans uses a subscription-based model for its content creators. In other words, you will have content creators who will charge subscribers on a monthly basis (or beyond) based on the prices they set. Subscribers will have access to content that is exclusive to their subscribers (and cannot be found anywhere else outside of OnlyFans). Users can be able to follow these accounts on OnlyFans, but some of the content that is published will be restricted to subscribers and not fans who follow them for free.
OnlyFans content creators can earn money through various methods. Of course, there are the subscriptions. Plus, you'll be able to earn extra through tips, selling standalone content, pay-per-view messages, and more. You'll be able to earn more money in addition to just subscriptions alone.
Who Owns OnlyFans?
OnlyFans is owned by Fenix International Limited. While little is known about its parent company, one of the key players of OnlyFans is Leonid Radvinsky. He also owns the cam site MyFreeCams.com.
Where is OnlyFans based?
OnlyFans is currently based in London, England, United Kingdom.
Who uses OnlyFans?
OnlyFans has content creators across various niches. These include creators who do fitness modeling, regular modeling, cosplay, adult modeling and films, cam girls, musicians, and so many others. Contrary to popular belief, OnlyFans is not a porn site (despite the fact it allows adult content).
You can be able to use OnlyFans as a content creator or as someone who wants to be a follower (and eventual subscriber) of the platform. Either way, it's a great platform for anyone who might be fans of a certain niche or wants to further establish themselves as an authority like a fitness coach or musician.
Earning Money
How do you make money on OnlyFans?
As mentioned before, you can make money on OnlyFans in so many ways. For one, subscriptions can be a great way to start. From there, you can earn more money through tips (which you can suggest each time you post content). You can also sell custom made content (and other standalone content) packages for your followers and subscribers.
There are plenty of ways to maximize your earning potential on OnlyFans. It will also depend on the audience that you appeal to. That's why it's important to "know your market" so you have a good idea of what they like and the kind of content they are looking for.
The happier your audience is, the more they will continue to pay you regularly for subscriptions and other extras. Also, creating content on a regular basis is one great way to keep your audience happy. Do you think they'll keep paying if you haven't been active in awhile?
Can content creators get paid via PayPal?
While PayPal tends to be the preferred payment method for earning money online, there is no official support between the payment gateway and OnlyFans at this time.
However, there are some electronic wallets that are supported by OnlyFans (but are only available to non-US residents).
Can you use OnlyFans without a bank account?
It will depend on where you are in the world. This option is not possible if you are a US content creator since your money will only be transferred to a bank account. As mentioned, there is no support between OnlyFans and PayPal at this time.
However, if you live outside of the United States you are able to receive a payout using any compatible e-Wallet (i.e. — non-Paypal). However, it would be recommended if you linked a bank account to OnlyFans as a way to receive the money in the event if something were to happen with your eWallet.
Do content creators on OnlyFans pay taxes?
Yes. Since they are creating money that is not through an employer, they are considered self-employed. However, depending on where you are in the world (and how much you make), you may still need to pay taxes.
For example, if you live in the United States and make more than $600 a year then you'll need to report your income. OnlyFans will issue you a 1099 Misc. form that you will use to file your taxes. You may also qualify for tax deductions so that your tax bill can be reduced.
It's important to consider keeping your personal and business expenses separate if the goal is to pay a lesser tax bill. For example, if you purchase a camera with the intent of creating better quality OnlyFans content, consider it a "business" expense as opposed to a personal one.
Will OnlyFans show up on my taxes?
The short answer: no. While you do need to describe your occupation on the relevant tax forms, you don't need to specify that your income comes from OnlyFans. You can identify yourself as a "content creator" as your occupation when filing for self-employment taxes (if applicable).
Where do you promote your OnlyFans page?
There are plenty of ways to promote your OnlyFans page. One of the most popular ways to do this is via social media. You can promote your OnlyFans on platforms like Twitter, Reddit, or even Instagram.
With promo posts, you'll need to be aware of what's allowed on the platform. While Twitter and Reddit are two platforms that allow adult content, Instagram will not allow it. So be careful when choosing an image for your promo post on platforms where adult content is disallowed.
Another tip to keep in mind is where to post your OnlyFans link. You can post it on your profile bio so you can direct your followers to the page. The more followers, the more subscribers you can possibly get in the future.
Anonymity
Can OnlyFans Be Anonymous?
Absolutely! It might be a good idea to go anonymous if you are using OnlyFans for creating specific content (i.e. adult content). This means you can use a stage name if you so choose. For example, you can use a currently existing stage name.
If you don't have a stage name, some OnlyFans name ideas can come to mind out of the blue (or based on comments left by followers on other social media platforms). One tip to keep in mind is that your stage name should be as far away from your real name as possible.
What are some OnlyFans username ideas you can think of?
If you need an OnlyFans username idea to stay anonymous, here are a few hints to consider. First, take a look at your social media. Is there a username that you use consistently? If the answer is yes, that can be the username you can use on OnlyFans (assuming no one takes it).
Your username should be unique to you. It should match your personality or the stage name that you created. Once again, it's very important to consider the idea of keeping it as far away from your real name as possible.
User FAQ
Is OnlyFans for simps?
There has been this stigma going around saying that OnlyFans subscribers are "simps". The important thing to note is that just because there are those out there who subscribe to content creators on OnlyFans, doesn't mean they're simps.
They can be willing to spend money on their favorite content creator or buy something for them on their Amazon wishlist. They are doing something on their own time and their own terms.
Are OnlyFans subscriptions anonymous
Yes and no. The "yes" is based on the username that the content creator sees. Technically, you could use your name as your username (which may make you less anonymous).
To address the "no" part of the answer, you still need to use your real name if you are connecting a payment method like a credit card. Of course, they need to know if it is the real you before you go forward and subscribe to your favorite content creators.
Why is OnlyFans declining my card?
If your card is declined, it can be one of a few things. One of the most common issues is insufficient funds. So make sure that you have enough on your card before making a purchase.
Also, check to see if your card is up to date. You may need to update the card should it be close to the expiration date (at this point, you should receive a new card from your bank).
Are there content creators on OnlyFans with free subscriptions?
There are some content creators that offer free subscriptions. However, there are fewer content creators who offer those compared to the many who have paid subscriptions on their page. If you want to subscribe to a few free pages, you can do just that.
But just remember, the best things in life aren't always free.
Can you pay for subscriptions on OnlyFans with a prepaid card?
Absolutely. A prepaid card works just like a debit card. However, just make sure you have enough money on the card before making purchases such as leaving tips, receiving pay-per-view messages, or additional content.
You can purchase prepaid cards at almost any retail store like Walmart, CVS, Dollar General, etc.
About
What is OnlyFans?
OnlyFans is a social media platform which enables creators to share content in any format they like, including adult content of a pornographic nature.
Users can also subscribe to creator content subscriptions which start at around $3 a month, with additional paid extras like private messages and tips on offer.
What Kind Of Content is Posted on OnlyFans?
OnlyFans is mainly adult content, but it can be used for other reasons, such as sharing nutritional and fitness plans and content.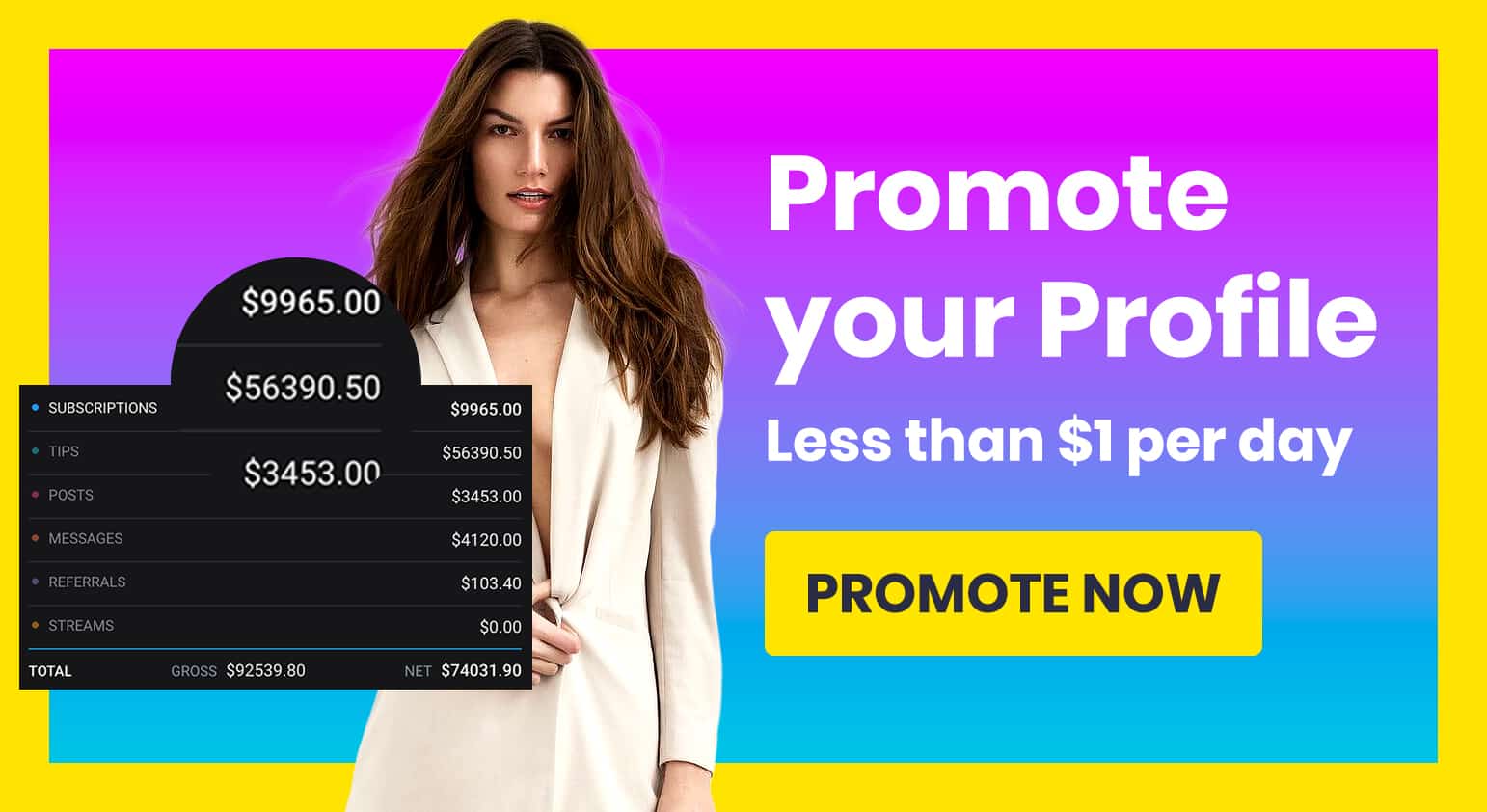 When was OnlyFans Created?
OnlyFans was founded in 2016 by Timothy Stokely.
Which Celebrities have OnlyFans Accounts?
Released reports detail that the following celebrities are just some of the famous people who have OnlyFans accounts, as of May 2020:
Daniella Westbrook
Megan Barton Hanson
Katie Salmon
Blac Chyna
Danielle Lloyd
Kerry Katona
Safaree Samuels
Erica Mena
The-Dream
Cassanova
Dorinda Medley
Why is OnlyFans Better than Normal Porn?
A lot of people might be turned off by heavy porn, and prefer a more intimate experience. Creators on OnlyFans can provide more of a fantasy experience tailored to the overall desires and requests of subscribers, all whilst retaining control of their content and overall niche.
Did the 2020 Coronavirus Make OnlyFans More Popular?
According to some media sources, OnlyFans saw a 75% increase in signups since the 2020 pandemic forced lockdowns across the world. With overall social media usage continuing to rise year on year, OnlyFans expects to see a continued rise in signups overall.
Who Are the Best OnlyFans Accounts?
According to several top articles some of the best pornstars on OnlyFans are:
Riley Reid
Mia Malkova
Adriana Chechik
Nicole Aniston
Stephanie Santiago
King Noire
Alexis Texas
Lena Paul
Havana Ginger
Emily Willis
Lisa Ann
Angela White
In Love With JoJo
Jack The Rippher
Dillion Harper
Check out the top OnlyFans creators here.
Does OnlyFans Offer a Free Trial?
OnlyFans does not offer a free trial. However, creators may choose to offer subscribers free, time-limited access to their account. Some accounts are totally free.
Subscribers
Can OnlyFans See Who Follows Them?
No, they can't. You get a fan number that is assigned, and the only way that you can reveal your identity is with a manual name change.
How Does an OnlyFans Subscription Work?
A creator's content is hidden until you subscribe to them, for the price they set. You then get access to everything they share, with potential optional extras to pay more for, including private messages.
Can You Use OnlyFans For Free?
You can't use OnlyFans for free unless a creator provides you with a free trial link or they have set their subscription to 'free'.
Creators always have to pay a percentage of their earnings to OnlyFans.
Can OnlyFans See Your Email?
Your email address is amongst the 'information you choose to give us' section of OnlyFans so you don't have to give it to the site. It is not listed as public information. Payments and sharing is done with third party technology on the OnlyFans site.
Do You Have to Show Your Face on OnlyFans?
You do not have to show your face on OnlyFans to either broadcast or view.
You don't even need to give any personal details to sign up for a free account as a subscriber, you just have to provide acknowledgement you are over the age of 18.
Does OnlyFans Show on a Bank Statement?
When you make a purchase on OnlyFans you input your card details, and your bank sends a security code to your phone to check if the purchase is verified by you.
Once you use that code and complete the purchase, your card statement will list the purchase as being made to OnlyFans.
When Does OnlyFans Charge You as a Subscriber?
Once you agree to a transaction with a user you make a credit card transaction for an automatic payment to the users OnlyFans account.
Alternatively, you can top up Wallet Credits on the site so that the funds in the wallet are used automatically for any auto-renew or purchase, as long as there is a sufficient amount in the wallet to pay for the services you want to use.
Creators
When Do I Get Paid by OnlyFans?
You get paid by OnlyFans 5-7 days after requesting a withdrawal of funds.
How Much Money does OnlyFans Take from Creators?
You get around 80% of your OnlyFans earnings and OnlyFans gets around 20%.
How Much Can I Make on OnlyFans?
OnlyFans say that you can earn between $1,499 and $7,495 per month which is based on around 1% and 5% of your followers subscribing. This can be boosted with tips and PPV messages.
There are of course users who make more. An article in Vice featured a UK based woman named Paige who said she earns up to £20,000 (just over $25,000 dollars) a month from sexy videos and pictures uploaded on OnlyFans. There are also users who make less, such as Michaela from the Youtube video below who made just over $1,000 dollars in her first month.
It is important to be realistic and recognize that every month will differ, and there are big differences between the smaller and larger account incomes.
What Happens if I Create an Only Fans Account and Delete it?
If you delete your account as a creator you will lose all current subscriptions. You will need to build them up again by creating a new account if you wish to return to the site.
How Often Should I Post on OnlyFans?
OnlyFans allows you to post whenever you want. Some users post daily, and others weekly. It all depends on your schedule and your personal preference. It does make sense to experiment with content schedules to check how often your subscribers prefer to receive content.
How Do You Create a Following on OnlyFans?
If you have a following on social media already, you can transfer that audience on OnlyFans, sharing new and exclusive content on that platform.
For newbies, or those wanting to grow a following, the key seems to be finding a specific niche and giving high-quality content to subscribers within that niche. Listen to your followers and what they want.
The more you interact, the more you will find out what they want, and your fans will feel dedicated and tended to, creating long-term loyalty and support.
Is Content on OnlyFans Really Private?
The media reported on leaks and privacy issues with OnlyFans after content from the site was shared. This was apparently not due to a hack, but rather, the content was not as secure as it could have been at the time.
Since then, further security measures were placed on the site, including subscribers only getting a black screen if you try and screenshot the content, and your attempt to take a screenshot is reported to the site automatically.
Can OnlyFans Ruin Your Career?
It is important to recognize that placing content on OnlyFans could be an issue if you choose a future career with children. It could come up in a background check if you move to another country, or want to work for the government.
This is particularly true with leaked content which can end up on the internet, which is then almost impossible to eradicate completely.
As with any sharing of sensitive, pornographic or adult material, it is important to think of the consequences and make an informed decision before doing something you might come to regret.
Can I Sell Feet Pictures on OnlyFans?
Absolutely! You can sell foot related content on OnlyFans including pictures (in fact, pretty much any photo you like), although the site caters mostly to live streaming and video content.
How Do You Stay Safe On OnlyFans?
OnlyFans published a handy blog about staying safe on the site. It lets you know how to block subscribers you feel are harassing you or crossing the line. You are also encouraged to use two-step authentication on the site to protect your account and to report if any of your content is pirated.
Most importantly, be careful not to show or talk about any personal information such as your phone number, address, car registration, or even real name to ensure you remain protected.
If you have more questions about OnlyFans you might find some answers on their site FAQs, or by searching here on Follower where we cover many OnlyFans topics.
You can also reach out to OnlyFans on Twitter at @OnlyFansSupport.
FAQ Summary
Whether you plan on using OnlyFans as a content creator or a subscriber, this FAQ list should serve as a guide so you know what to expect on the platform. You can earn some money as a creator or show appreciation to those who hone their craft across various niches.
As a user, there is no shame in subscribing to your favorite content creators. Even though it's not a porn site like some people make it out to be, it's a great place to view content that users can enjoy. If you are an aspiring content creator, what are you waiting for?
There are plenty of content ideas you can come up with and an audience that is hungry for it. Besides, you can make some serious money doing it. To see what OnlyFans is about, check it out for yourself now.