👋 Got a fan account that needs a boost? Promote it here. We support ALL platforms ❤️ Get a FREE digital eBook packed with Onlyfans tips with every ad purchase!
One of the things that we've learned about OnlyFans is that there's always something for everyone. Especially when it comes to what they look for in adult-oriented content. However, there are those who subscribe to content creators where there is no adult content to view.
There are people out there who are considered "foot worshippers". This phenomenon is quite interesting, to say the least. Not to mention, it's got people asking themselves "why" (albeit in disgust).
However, you may tap into a unique market on OnlyFans that holds an affinity to someone's feet. If you are comfortable with producing content where your feet are the star of the show, then this guide is for you. Even better, you can make a good amount of money on OnlyFans without even having to show your face (or even your real name).
Let's get started on with a guide on how OnlyFans and your feet can make you some serious money. First, let's define what feet worshipping is and why it is the way it is.
What exactly is foot worship?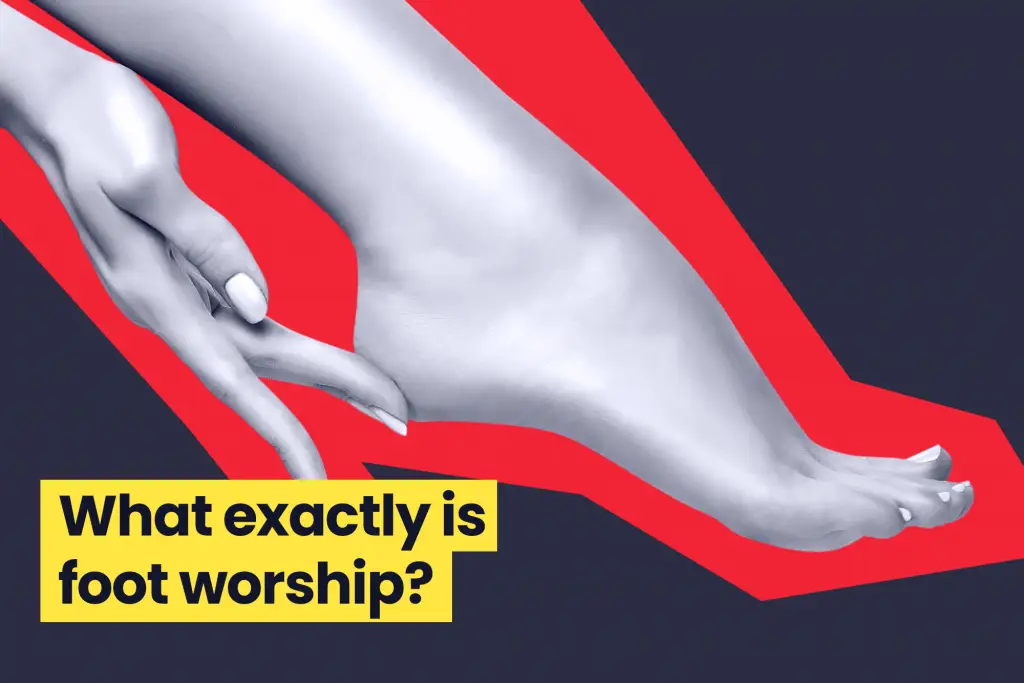 This is better known as "foot fetish". So what's it all about? What makes someone's feet so special to another person?
For one, someone's feet may play a role in some sexual acts like "footjobs". A person with an apparent foot fetish would perform acts such as sucking, licking, rubbing, or something of the like with someone's feet. To clear any confusion, rubbing someone's feet because they want a foot massage is way different than the practice used as part of someone's fetish.
It's been said by some psychological experts that some people who have this affinity for feet is because it may resemble genitalia. Believe it or not, Sigmund Freud was one of those experts who believed this to be true. But the phenomenon as to why feet appear to be sexually arousing may be due to neurological cross-wiring.
It may sound strange at first, but it seems like foot worship somehow appears to come naturally for some people. But that could be farther from the truth. It might be slowly developed rather than being "born with it".
Why do people have foot fetishes?
If you think foot fetishes are uncommon, you're in for a shock. In fact, it's actually common. And there are a few weird reasons why that is. Let's take a look as to why foot fetishes appear to be something that a person may not mind having:
1. Biological explanation
Here's something about your feet that you may or may not know about. For one, there are plenty of nerve endings compared to the rest of your body. This means that your feet are sensitive to plenty of sensations.
Ever wonder why your feet are sensitive to tickling? That's why. Someone sucking on your toes, massaging your feet, and the like can also satisfy these sensations almost to a point where it can be considered erotic.
2. They can be props for a "dominant" role
In a sexual or even a findom context, feet can also be a prop for those who are willing to engage in sub/dom relationships. For example, a dom may use their feet as a way to get a sub to comply with the former's demands. Especially to a sub with a foot fetish.
In a sexual or even a findom context, feet can also be a prop for those who are willing to engage in sub/dom relationships.
If the sub/dom role is in person, the sub would be willing to become something of a human "footrest" for someone. If anything, this person would be on their knees to "worship" someone's feet and do what the dom wants. This could be a win-win for the sub with a foot fetish since they are basically doing what they are told and rewarded.
3. A prop for psychological humiliation
Tying into the previous reason, a sub/dom role has ingredients where a sub can be humiliated because of their low self esteem issues. In other words, a sub wants to feel like they are lower than their dom. And using their feet would be used as a tool for power.
If anything, using your feet knowing that it is a weakness to your sub might just be exactly what the latter wants. You can also withdraw that from them at any given time, making them want more.
What Is The Average OnlyFans Feet Salary?
There isn't really a typical average for OnlyFans feet income, because it varies from creator to creator based on their hard work and social following. You could reasonably expect to earn around $50-100 a month quite quickly, and eventually that could reach thousands of dollars every month.
There are no guarantees though. You will only earn money from your feet content if you work hard – not just on making the content, but also on promoting your page.
You won't build up a good subscriber base organically – you need to go out there and find people with an interest in feet, and convince them that your profile is worth signing up to.
It's hard to estimate just how successful you can be on OnlyFans when earning money from feet pics. Typically with an 'average' OnlyFans site you can likely expect a conversion rate of around 1% from follower to paying subscriber.
Yet if you have followers on social media who are specifically interested in feet content, you might find they're more willing to subscribe, and so the conversion stats are higher.
If you can build up a social media backing of 500 fans, most of whom are interested in feet content, and you can convince 5% of them to sign up, that's 25 subscribers.
You set your own subscription fee, so if you charge $10 a month then that's $250 a month you're making from your feet content.
Even if you only have 100 fans on your socials, and you manage just a 3% conversion rate – that's 3 people every month paying $10 each. $30 a month isn't bad for starting out, and you can easily get to 100 fans within a week if you put the effort in.
Using Your Feet On OnlyFans: Tips On How To Make It Work
Now that you have a good idea of how this whole foot worshipping thing works, perhaps it's time to create content on OnlyFans that are centered around your feet. We'll be taking a look at # tips on how you can leverage them to your advantage.
You'd be surprised with how many subscribers (let alone how much people can pay) when it comes to satisfying their affinity for feet. A niche like this will certainly help you maximize your success on the OnlyFans platform. Let's take a look at the tips below: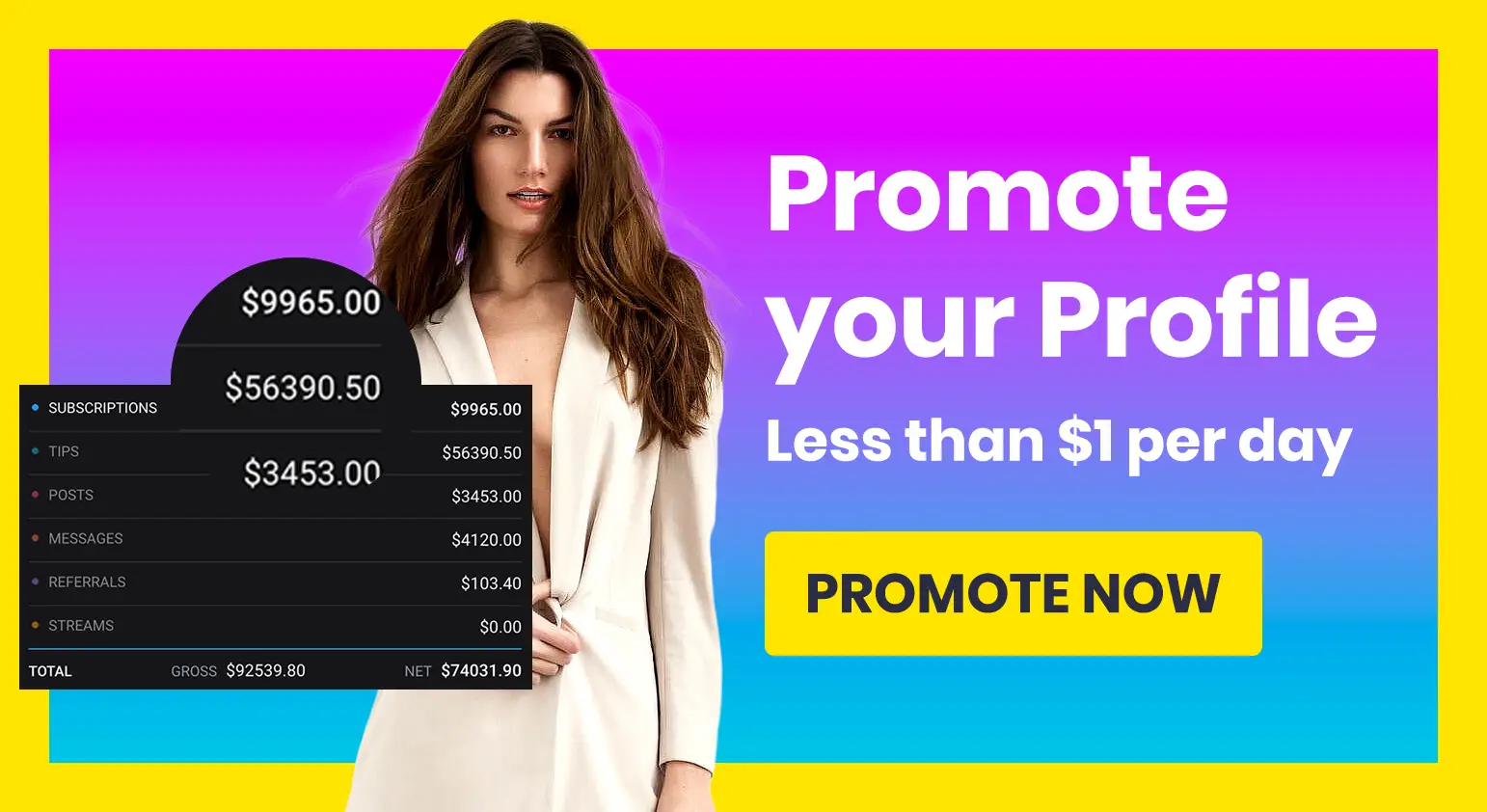 1. You don't need to show your face or your real name
Believe it or not, OnlyFans can be anonymous. Especially when your ideal audience are those who care more about other parts of your body than your face. If you are comfortable with creating OnlyFans content based on your feet, your face and your real name need not apply.
The only time you'll never need to use your face or real name is when you need to be able to verify your identity and link up your bank account. Other than that, anything goes when you create your content and make money as a result. So feel free to create content without your face and use a stage name that is simple.
2. Promote on the appropriate social media platforms
What makes content creators successful on OnlyFans is that they get the word out about their page. One of the best ways to go about doing it is social media. Instagram is one of the most preferred channels.
However, there is one social media platform that is highly recommended if you are previewing part of the content based on your OnlyFans. That is Reddit. The reason why Reddit is great is because it has subreddits that attract a target audience.
Sure enough, you can be able to find foot worshippers who hang out in specific subreddits. You can post a picture of your feet (or even something that involves sexual acts since it allows NSFW content). In your profile or in the post, you can promote your OnlyFans page.
Of course, once you direct those to your OnlyFans page, they can follow you and eventually become subscribers. Yes, there are those who are willing to pay you money to consistently create content around your feet. It's further proof that if you can find the right market, you can be assured success if you present them with the right stuff.
3. Consider using an Amazon Wishlist
What you'll notice about some people with foot fetishes is that they associate other objects like socks and shoes as a way to satisfy their affinity. One thing that you can do is to add some of these items to your Amazon Wishlist.
Items can be as simple as socks, shoes, jewelry that you want to wear on your ankles, feet, etc. Plus, you can acquire these items for free since someone will pay to have them sent to you.
4. If your partner has a "foot fetish", use it to your advantage
As mentioned before, some people with a foot fetish find it sexually satisfying. If you have a partner who has a foot fetish, then you have an opportunity to satisfy it for them (while doing the same for others from afar). Yes, you can be able to publish content by giving your partner a footjob (if you are comfortable with that).
While a romantic partner having a foot fetish is a turn off for most, for others, it can help leverage more of your OnlyFans success.
5. Be consistent with your content
If you are serious about achieving success on OnlyFans, then the key here is to be consistent. A lot of people pay subscription fees and even tip you each time you post content. Consistent doesn't mean daily.
You can set a schedule to how often you can create and post content on OnlyFans. Do it daily, three times a week, once a week, etc…it doesn't matter. The more content you can create, the happier your subscribers will be.
6. Keep your feet looking great
Aesthetics are everything. Especially for your feet. If you are creating content for your OnlyFans subscribers, you'll want to make sure they look good.
Schedule pedicures regularly, keep them clean and well taken care of. The last thing your fans want to see are feet that don't look good. And that can create the exact opposite of what you're looking for.
Frequently Asked Questions
The following are frequently asked questions focusing on the topic of feet and OnlyFans. If you are planning on creating content using your feet, read through the questions below. Here's what people ask:
Can you make an OnlyFans for feet pics?
Absolutely. In fact, if you couldn't, then this guide would not have existed. This will be great for those who want to create content for those who hold a deep affinity for feet.
How much money can you make selling pictures of your feet online?
It depends. If you are on OnlyFans, you can set the price that you believe is reasonable for your fans and subscribers. After all, you can set prices for subscription and standalone content. Furthermore, you can also suggest tips each time you sell pictures of your feet online.
On average, foot models have made $50 to $1000 per hour just by selling their pictures online. The rates may vary depending on the price you set.
Do you have to show your face on OnlyFans?
If you are creating content that is centered around your feet, showing your face is not necessary. You have the option of doing so, but most of your fans may not care about how your face looks. Your feet will likely be the center of attention instead.
Do you need to use your real name on OnlyFans?
You don't need to use your real name when creating content on OnlyFans. You can find OnlyFans name ideas anywhere if you plan on using a stage name. Keep it simple and don't overthink it.
Can OnlyFans ruin your career?
In the case you are a professional foot model, leveraging OnlyFans won't ruin your career. In fact, it may bolster your career more since you'll be producing your own content online. You'd be surprised by how OnlyFans has helped improve the careers of other users (if any).
Final Thoughts
If you are comfortable with posting pictures of your feet online, you can use OnlyFans to your advantage. You'll have plenty of fans who will appreciate not just your feet, but the feet of others as well. Plus, it's a unique niche that you can tap into and achieve success.
Plus, you have the option to incorporate adult content if you want. There are those out there who find feet erotic (and we're not judging if you're one of those people). You might even have a partner who might have a foot fetish, which can serve as fodder for future content.
Also, doing foot pics or videos on OnlyFans will not require you to use your real name or obligate you to show your face. You can keep everything anonymous and a secret. You can still also make some serious money as a side income by doing this.
Be sure to keep your feet aesthetically pleasing while producing these pics. The better you take care of them, the better the chance you will continue to be successful on platforms like OnlyFans. Don't forget to be as consistent with the content creation as possible so you can get more subscribers and even more money in tips.