👋 Got a fan account that needs a boost? Promote it here. We support ALL platforms ❤️ Get a FREE digital eBook packed with Onlyfans tips with every ad purchase!
OnlyFans is a platform that has taken the digital world by storm. Despite being written off as "just another porn site" or the like due to allowing adult content, it has grown in popularity to a point that even major celebrities have been able to leverage their star power by offering exclusive content that can't be found anywhere else on the Internet.
Not to mention, it's possible for content creators to achieve success on the platform and get paid for it. That's right, you can get paid for producing your own unique content on OnlyFans. Many creators are making tens of thousands of dollars EVERY month.
How much could you stand to make on OnlyFans as a top creator? What kind of content will you be producing on a regular basis? We'll be taking a look at a few examples at some of the best content creators on OnlyFans and how they have been able to kill it on there.
You'd be surprised (even shocked) by what they can do even for a price. If you are planning on starting an OnlyFans and need some inspiration, keep reading. Now, let's dive deep into this guide.
How Much Money Can You Actually Make On OnlyFans?
The short answer: it depends. It will depend on how many followers you have and how much you are charging per subscription (not to mention how much you earn in tips and extras).
If you are new to OnlyFans or considering the idea of joining, let's reconfirm that you can indeed make money on the platform. How you make that money depends on a few things. You will have followers who will eventually become subscribers.
You can set the price for subscriptions to something that your followers won't mind paying. Some content creators will charge $14.99 a month for a subscription while others might charge somewhere near $50 a month or higher. At the end of the day, as long as you are consistent with creating your content then your subscribers then they won't mind spending their money.
However, you should consider a price that is reasonable. At the same time, you'll want to think of a price that will be locked in for the long term. If you decide to raise the price even slightly, you could lose subscribers.
If those 200 subscribers are paying $9.99 a month for your premium content, you could make at least $2,000 a month…
Let's set an example on how much money you could make on subscriptions alone: If you have 20,000 Insta followers there's a good chance that at least one percent of them will become paid subscribers. That's 200 subscribers right there.
If those 200 subscribers are paying $9.99 a month for your premium content, you could make at least $2,000 a month on OnlyFans. While it may sound like a crazy figure, it can be done. However, if you are starting from zero, it will be difficult to do.
Subscriptions are not the only way to make money on the site. You can earn more money by receiving tips. Each time you post content, it's a wise idea to suggest tips for your subscribers and followers if they like what you're posting.
Plus, the tip menu will be great for earning more money. You can offer products or services if a fan or subscriber tips you a specific amount. Even some of the top content creators are charging top dollar for things like follow backs on Instagram or even FaceTime chats (more on that in a bit).
But as long as you are consistent with producing your content, then you'll still be able to earn money. Growing your OnlyFans will take work. If you have a bit of a sizable social media following (i.e — 5,000 to 10,000 followers on IG), that places you at an advantage.
Promoting Your OnlyFans Page
Promoting your OnlyFans page on a regular basis will require you to leverage your social media presence. You may also use platforms like Reddit to promote your OnlyFans (assuming the subreddit allows it). For example, if you are a cosplayer with an OnlyFans page, you can promote it on subreddits that target cosplayers and similar audiences.
Remember, some social media platforms will allow adult content and others will not allow it. If you are planning on creating adult-oriented content on your OnlyFans page, you may want to consider Twitter and Reddit as your best promo channels since they allow NSFW photos and videos.
Examples Of How Much The Top Creators Are Making
We'll be taking a look at some examples of how much the top creators on OnlyFans are making and how they are earning it. Some of these top creators have had a substantial following even before launching their OnlyFans page. But there are those who are willing to pay through the nose for such things like premium subscriptions and other goodies.
Here's a list of some of the top content creators and how much they're making:
Blac Chyna
She might be known for her association with the Kardashians, but Blac Chyna has made a name for herself as a model and entrepreneur, and she was extremely successful on OnlyFans. She charged $50 a month for subscriptions. On top of that, she offered $950 for a one-on-one FaceTime session with a lucky fan who got the cash to afford it. Want her to follow you on Instagram? It's $250 just for that.
In one interview, Blac Chyna said that she made nearly $93,000 in just two months on OnlyFans. If that isn't impressive, we don't know what is.
You'll notice that we're using the past tense though – in 2023, Blac Chyna deleted her OnlyFans page. She apparently made $240 million from the platform before she quit…
Monica Huldt
Adult star Monica Huldt has stated that she makes $100,000 a year selling her content on OnlyFans. While you don't have to be creating adult content at all to acquire success on OnlyFans, explicit content tends to sell more. Aside from the content, she also gets paid good money for fulfilling customized requests (as long as they are within reason). One key to keep in mind is a lot of people appreciate that personalized custom touch (i.e — Blac Chyna's FaceTime). A personalized video from her will cost you about $250.
Bella Thorne
The model and actress held the record of making the most money in 24 hours on the platform. She surpassed $1 million in that time period. Her content consists of never before seen photos and videos. Of course, this content is available to subscribers only.
What makes her stand out above most content creators is that she responds to every private message her subscribers send. While it may be hard to keep up with all kinds of messages, being able to reply to them personally will give them that feeling that they have connected with their favorite celebrity. Also, Bella Thorne is producing excellent content (which contains no nudity).
Bella Thorne is living proof that you can still make it big on OnlyFans without having to bare all.
Bella's record was broken in April 2016 by rapper Bhad Bhabie, who earned $1 million in just six hours.
Cardi B
The bad news: Cardi B is no longer on OnlyFans. Sorry. But when she was, she made it clear that she would not do any nude shots at all. Further proof that you don't have to bare all to be successful on the platform. She instead used the platform to drop exclusive content that you won't find anywhere else on the web.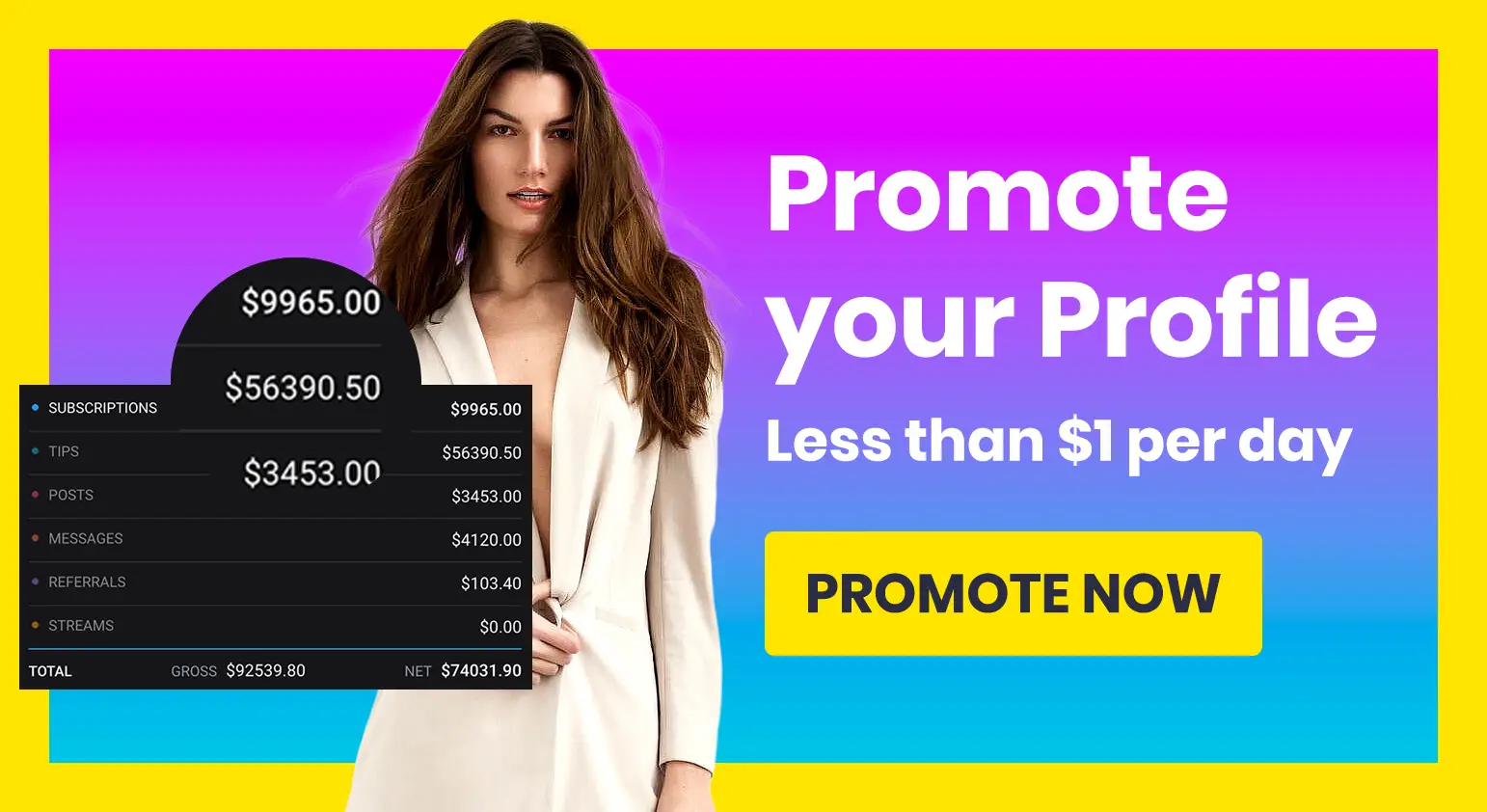 If you are someone who loves nothing more than a view behind the scenes of what's going on in the life of your favorite recording artist, OnlyFans just might be the place.
Shea Coulee
The season five winner of "RuPaul's Drag Race", Shea Coulee is also taking the Cardi B route and won't take the route of baring it all. Her content will be based on a behind the scenes look of her life. If you are a fan of the show, check out her OnlyFans whenever you get the chance.
Who knows? There may be other competitors from the show that may be following suit sooner rather than later.
Tyga
Rapper Tyga, upon joining OnlyFans, made clear that he'd be using the platform to interact directly with his fans and also give them a peek at some of the stuff he's working on. Imagine getting a first look of some new music before it's released to the rest of the world.
If you are a musician, you might provide your own subscribers with a preview of your own works before anyone else does. If that exclusivity doesn't make a fan of yours feel special, we're not sure what will.
But when OnlyFans decided that it was banning adult content, Tyga decided to delete his account. A sign that he wanted to focus on explicit content, or a show of solidarity?
Well, he has launched a rival platform, but in the time since October 2021 when the website went live, it hasn't actually fully launched yet. So we'll have to wait and see…
Bhad Bhabie
Bhad Bhabie's another rapper that has joined OnlyFans. She announced it in advance, telling her social followers that as soon as she reached 18 she'd be setting up a profile. When she did, thousands flocked to her page, earning her more than $1 million in just six hours, an OnlyFans record.
She claimed that she wouldn't post explicit or nude photos, but recent posts have suggested she's targeting random subscribers with topless pics. She might be telling the truth or it could be a stunt to get more followers, but she's another who seems to know exactly how to make the most money out of OnlyFans even at her young age.
How To Set Up An OnlyFans Page
Now that you know how much you can stand to make on OnlyFans, you might have already decided "yes, I want to do this". If this is you, keep reading. We'll show you step by step how to set up your OnlyFans page.
Here's what you need to do:
Sign up on OnlyFans: This step is self-explanatory. Just fill out the form, agree to the terms and conditions and click "Sign Up".
Edit your profile: After you have signed up, you will be taken to your profile page. From there, you'll edit your information including your user name and display name. Keep in mind that you don't have to use your real name if you don't want to. You can use a stage name if you want to keep it all on the down low. The same deal with your profile pic. Later on, we'll share a couple tips for those who want to stay anonymous on OnlyFans (and yes, it's possible to do that and be a success).
Add a bank account: Since you plan on earning money, this step will be important. You'll need to link a bank account where you'll be able to deposit your earnings. Without a bank account, you won't be able to set the prices for your subscriptions and extras. Submit your personal information that's tied to your bank account and you will be approved in a short time.
Set your subscription price: Another self-explanatory step. Just set the price to what you think is reasonable for your subscribers. Think hard about this step since increasing the price may lead to a loss of subscribers over time (unless you give them a heads up).
At this point, this completes the setup part of your OnlyFans Page.
Tips For Success On OnlyFans
With your OnlyFans page set up, it's time to make some money. Before you go forth and create your first piece of content, here are some tips that you should take to heart:
Be consistent: It doesn't matter if you post daily, a few times a week, or even once a week. As long as you are consistent with your content, you should have no trouble retaining or even gaining followers and subscribers.
Ask for tips: Of course, tips are one of the best ways to make extra money on OnlyFans. You might even make the same amount in tips than you would per month in subscriptions on one post. Every time you post a piece of content, suggest your fans or subscribers to tip if they like your content.
Leverage PPV Messages: There's mass messages. And then there are PPV messages. The way they work is that you send subscribers a message. They'll pay a set amount to uncover the message itself. These messages can contain content that you can keep exclusive and away from your regular feed.
Create custom, personalized content: If there is one thing fans like, it's something that is personalized and made just for them. It can be a personalized "Happy Birthday" video, a one hour video chat, and so on. Plus, you can earn quite a bit for extras like these. Who wouldn't want to pay a little extra just to be directly in contact with their favorite celebrity?
Use the Amazon Wishlist: Let's say that you want to create high-quality content. However, you've been eyeing a camera that is a bit out of your price range. This is where the Amazon Wishlist and OnlyFans work together. Your subscribers pay enough to see your premium content. One of them could come through and help you out with your OnlyFans success. They'll buy the item on your wishlist and have it sent to you.
Use the tip menu: You can be able to use the tip menu for the purpose of sending different products to your fans. For example, if a fan or subscriber tips you $10 they can get a custom PDF of your best workouts (if you are a fitness model or coach). Or if they tip $50, they get a one hour personalized session. There is no limit to what kind of custom products you can put together for your fans. Remember, one product should have a set tip amount so you don't get confused and send the wrong thing (i.e — Product A, $5 ; Product B, $15 ; etc.)
Promote on a regular basis: As mentioned before, promoting your OnlyFans page will let people know that you exist. Use social media platforms like Instagram, Twitter, or even Reddit. You will find some success if you already have a solid following on social media to begin with. On Reddit, be sure to promote in the appropriate subreddits. If you don't have a solid social media following, focus on growing that first before launching an OnlyFans.
Staying Anonymous, No Problem: The good news is that you don't have to show your face on your profile pic or in any of your content. As long as other parts of your body are aesthetically pleasing, subscribers could care less about whether or not you show your face. Even foot models are making a killing on OnlyFans just by creating content centered around their feet (and there is obviously a market for those who appreciate them).
Final Thoughts
Yes, it is possible to make a lot of money on OnlyFans. But it's not always an easy task. As long as you put in the work, grow your following, and produce regular content you should be in good shape.
Everyone on OnlyFans had to start somewhere. Whether you have 1,000 or 10,000 followers on Instagram, you can still be able to create a page, pump out consistent content, and keep in touch with your fans regularly in order to have a good amount of success. Remember, the higher your follower count is, the more subscribers you can acquire (which means more money in your pocket).