👋 Got a fan account that needs a boost? Promote it here. We support ALL platforms ❤️ Get a FREE digital eBook packed with Onlyfans tips with every ad purchase!
OnlyFans has taken the world by storm over the past few years. There are nearly half a million content creators (and counting). But there are some big-name celebrities who are among those creators. Who are they?
We'll dive into the list of 11 celebrities who you see all over the place but also have begun to carve out their own space on OnlyFans. You can follow them or even become one of their paid subscribers (if they offer that). There is no better way to follow your favorite celebrities for exclusive, behind the scenes content you won't find anywhere else.
Without further ado, let's take a look at the top 11 celebrities that are on OnlyFans right now:
1. Blac Chyna
The first name on our list is Blac Chyna. You may have known her for dating Rob Kardashian, but this model has started making the most of her success on OnlyFans. She actually joined early this year.
Want a Facetime chat with her? You better be ready to pony up some serious money for it. She's charging a cool $950 for it.
Plus, she's made quite a splash since her OnlyFans page launch. She posted a video of her stomping on grapes. The video had exploded in views already surpassing a million in a short amount of time.
2. Cardi B
Who else but one of the most popular recording artists in the world right now? Believe it or not, she's even giving her OnlyFans subscribers an exclusive sneak peek of her latest song "WAP". Imagine getting exclusive content from Cardi B herself on OnlyFans and nowhere else.
Not to mention, you're getting a first look at her new track before anyone else does. If that doesn't scream "exclusivity", then we don't know what does. One of the cool things abut OnlyFans is celebrities can create content that they can choose to broadcast on the platform and no place else.
Just one more good reason to follow Cardi B and more of your favorite celebrities.
3. Sonja Morgan & Dorinda Medley
Are you a fan of "Real Housewives" series? If you are, then check out this dynamic duo features on the New York installment. Both Sonja and Dorinda each have their own OnlyFans accounts.
Both Medley and Morgan are offering subscriptions at a pretty good price (with the latter charging $4.99). If you want to get a behind the scenes look at one of the most popular reality TV series in history, then now is your chance. And at the subscription price that Sonja is offering, no real fan of RHONY would want to pass that up.
4. Safaree Samuels and Erica Mena
From a duo of housewives to a power couple, "Love & Hip Hop" stars Safaree Samuels and Erica Mena took to social media announcing that the both of them are on OnlyFans. Samuels created his page first with Mena soon following behind him. Samuels has quickly become one of the top OnlyFans content creators (and we are talking the top 0.001%).
You can subscribe to Samuels for $20.99 a month for all the exclusive content and behind the scenes. Meanwhile, Erica Mena has set her subscription price at $29.99. At a total of just $50, it's a nice deal if you think about it. Maybe it's a two for the price of one deal (after all, there are OnlyFans creators that do charge $50 a month for a subscription).
5. Swae Lee
Swae Lee is a rapper who launched an OnlyFans for the sake of the fans (hence the name). He's used the platform to drop some exclusive tracks that his fans can get before everyone else. He's not alone since he is not the only hip hop artist to leverage the platform.
If you are a fan of rap and hip hop and want to listen to the best tracks the moment they drop (and are introduced to the rest of the world), Swae Lee is one of the celebrities to subscribe to. There are plenty of musicians that will follow the same model (i.e — Cardi B).
The more musicians to follow, the more music you can listen to before they even hit the airwaves around the world. Isn't it nice to be an OnlyFans subscriber to some of your favorite musicians? If we were to tell you this a decade a go, you'd call us crazy.
6. Bella Thorne
Of all the celebrities who have graced their presence on OnlyFans, Bella Thorne may be the most popular (but there may be others coming for the title). The actress is offering her subscription at the price of $20, which is a steal for superfans. Bella has more than 23 million followers on Instagram and it was only a matter of time when she decided to launch her OnlyFans and quickly gain a large following there.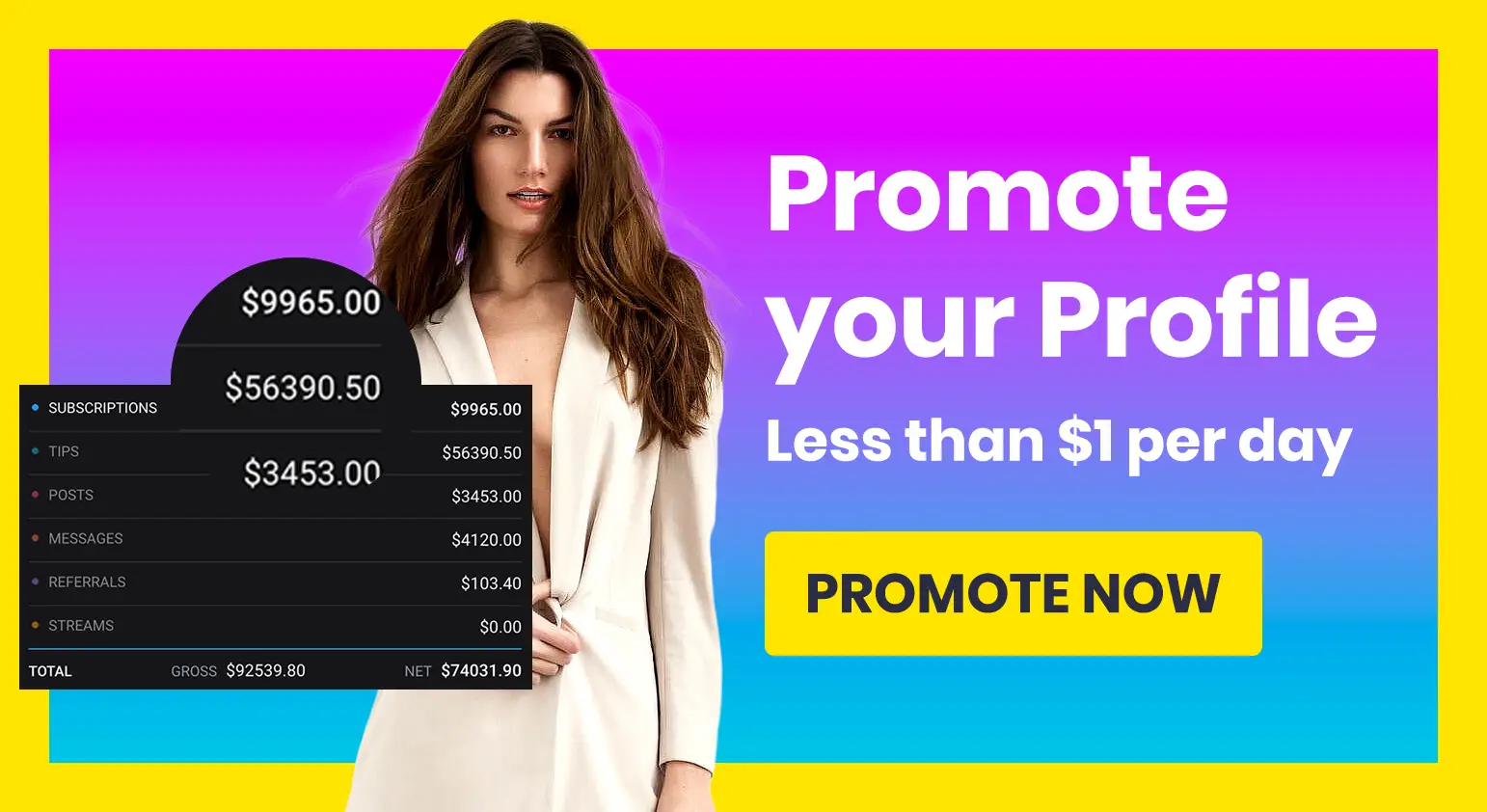 Even Bella herself is utilizing the platform to her advantage. Like so many other OnlyFans content creators, she's even got her own Amazon wishlist. If you are a huge fan of hers, you might just be able to get her something on the wishlist as your way of saying "thanks for being awesome".
7. Tana Mongeau
Even some of the top YouTube stars are leveraging their star power on one platform to grow their following on another. Tana Mongeau is one of them. In fact, it seemed like her jump to the platform was long-awaited by her many fans.
She's not alone in her OnlyFans journey. She's launched the channel with the help of her best friend and fellow YouTube star Ashly Schwan. She's even enlisted Imari Stuart (of TikTok fame) to start a OnlyFans as well.
Unlike most content creators, Mongeau offers a free subscription. But where she makes her money is the pay-per-view content that she creates on a regular basis. Surprisingly, the pay-per-view content strategy seems to be paying off well (no pun intended).
If you are planning on launching an OnlyFans page, you may want to take a page out of the book of Tana Mongeau if you are serious about making some extra side income. A lot of people won't say no to a free subscription. But pay-per-view messages might be one of the coolest features of OnlyFans (even for content creators).
8. Cassanova
Cassanova is a Brooklyn-based rapper who has joined the many hip-hop artists to take their talents to OnlyFans. He's even one of many of the recording artists that has used the platform to reach out to fans during the pandemic. What got him to launch an OnlyFans other than connecting with his many followers?
He saw how the women of OnlyFans were able to buy their "dream homes". He is one of many celebs with a large Instagram following. And he used the 'Gram (like many others) to announce the launch of his OnlyFans page (predictably, many of his fans soon began to subscribe).
How much is he offering for subscriptions? $50! See, we told you there were content creators who charge that much for subscriptions (which is not a bad thing, since you can charge whatever price you want).
9. The-Dream
In April, hip hop artist The-Dream launched a free OnlyFans page ahead of his latest album "Sextape 4". Aside from listening to his tracks, fans are also treated to video streams of his performances. Is The-Dream's latest album going to be the "baby-making album of the year" as he calls it going to be a rousing success?
The answer: only time will tell. He is one of the few celebrities that we know of that offers a free subscription. So you better get in when the gettin' is good.
10. Jem Wolfie
Jem Wolfie may not be an A-List celebrity. But she is one of the most recognized celebrities on OnlyFans today. She even recently purchased a brand new Porsche (which she showcased on her Instagram page). She's even one of the most honest celebrities on social media and is known for posting content that speaks the truth about what's real and what isn't on social media.
Considering her honesty, it's no wonder why she's raking in more than $30,000 a month on OnlyFans. The Porsche is all thanks to the platform and her success on it. If she can put in the work and be successful, there's a good chance that an aspiring content creator can do the same.
11. Bhad Bhabie
Bhad Bhabie's the newest entry on this list, having joined OnlyFans in April 2021. She made $1 million in her first six hours on the site. She caused some controversy and raised questions around OnlyFans' minimum age when she advertised she'd be joining the platform as soon as she turned 18. Some are arguing that the age should be raised to 21.
Regardless, she's made a huge sum already despite being clear up front that she wouldn't show explicit photos, although her latest posts are teasing that she's sending random subscribers DMs with topless photos. Whether that's a PR stunt or true, it's bound to be successful in bringing her more fans.
Final Thoughts
If you are thinking about creating an OnlyFans account as a creator or a follower, this platform is too good to pass up. Whether you want to follow celebrities like the top ten listed above (or be inspired by their content), there is no better place to be on the web than OnlyFans.
If you are looking to create content, get a good idea of how these celebrities are achieving their success on the platform (excluding their current star power). It might inspire you to create content and earn money in the most creative ways possible.