👋 Got a fan account that needs a boost? Promote it here. We support ALL platforms ❤️ Get a FREE digital eBook packed with Onlyfans tips with every ad purchase!
If you are someone who has a sizeable social media following and thinking of starting an OnlyFans page, then you're in the right place. If you are someone who wants to follow your favorite online celebrities and influencers, this is also the right place. Either way, this is a detailed guide on how content creators can set up an OnlyFans page (and for their fans to open up an account just to subscribe to them).
If you are opting to become a content creator, there is no better way to expand your online presence than OnlyFans. You may have already been able to build a following on social media platforms like Instagram, Facebook, or even YouTube. But OnlyFans is growing in popularity over the years (despite the bad press it's getting for accepting adult content).
As someone who subscribes to an OnlyFans account, it's like following someone on social media. However, the major difference is that you may need to pay in order to subscribe. Either way, you'll be able to get exclusive content that can't be found anywhere else on the Internet.
With that in mind, let's dive into a step-by-step tutorial on how to set up an OnlyFans Page for content creators:
Steps On How To Set Up An OnlyFans Page
The following is a step-by-step guide on how you can start an OnlyFans page. We'll walk you through each step so you don't have to miss anything important. Let's start with step one:
1. Sign up
The first step in opening a new account anywhere on the Internet is always signing up. And that's exactly what you're going to do here. You can sign up for OnlyFans using two options:
The good old-fashioned sign-up form
The Twitter option is simple enough. All you need to do is connect it to your Twitter account, give the latter permission to connect to OnlyFans, and that's about it. Easy peasy.
If you don't have a Twitter account or don't want to link it just yet, then you can go through the motions by signing up the old-fashioned way. It's as simple as filling out your name, username, password, and agreeing to the terms and conditions.
After you have signed up, you should have a verification email sent right to your inbox. The email should be in your regular inbox but could end up in your spam folder. Sometimes, you'll need to wait a few minutes before it shows up.
Once you've verified the email, you should get one more email to inform you that everything is a go. From here, let's set up the financial stuff so you can be able to receive your payouts should you want to earn money from OnlyFans.
2. Set up your financial information
Depending on where you live, you can tie your financial accounts to your OnlyFans. If you live in the United States, the only account you'll need is a bank account. There is no support for PayPal or any eWallets for US content creators at this time.
Here are the following actions you need to take:
Go to your profile, highlight "Subscription Price", then go to "Add Bank or Payment Information"
Choose the "Add Bank" option located on top right-hand corner
Enter the pertinent information needed like your account, bank's routing number, etc.
Confirm that you are age 18 or older and a legal resident of your country/jurisdiction
3. Verify your identity
Next, you'll need to verify your identity. You'll need to upload two photos: One of them is your identification card (or Driver's License). The other will be a picture of you with the same ID card in your hand. Keep in mind that both you and the ID card must be visible. Passports can also count as well.
4. Finish and submit for verification
From here, you'll need to answer various questions about the content you plan on creating. After that, click "Send For Approval". Typically, approval for verification will be about 72 hours at best.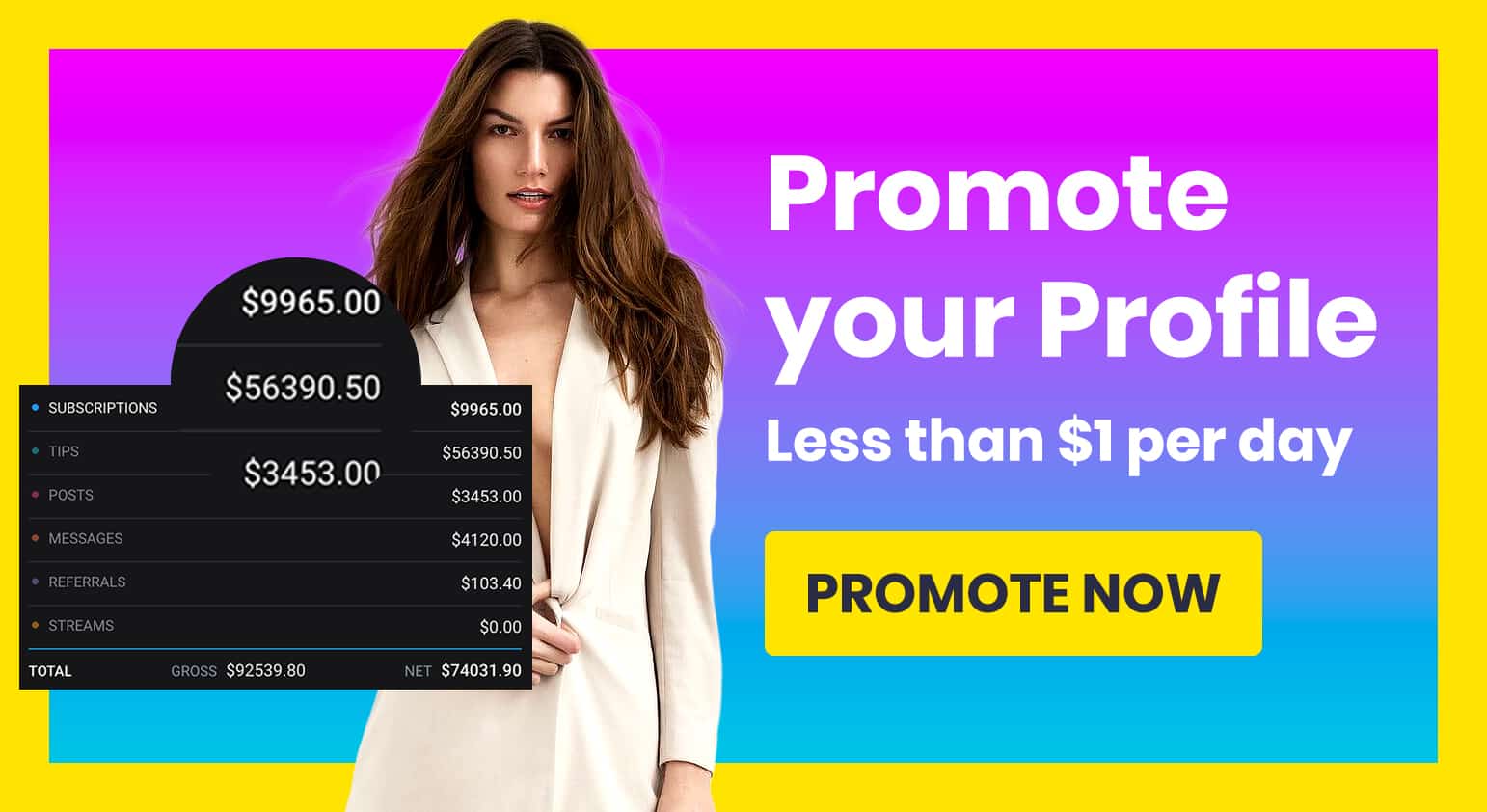 Once you've been approved you can proceed to the next step.
5. Set up subscription prices
With all of this said and done, you'll be able to now set up your prices for subscriptions and other goodies (like pay-per-view messages, etc.). You can set the price to whatever you think will be a good price that your followers would pay. It can be $4.99 or $49.99.
Keep in mind that out of all the people who follow you for free, at least 1 to 5 percent will eventually become paid subscribers. That's why it's important to promote your OnlyFans page whenever you have the opportunity. At the end of the day, it's better to have 10 subscribers at $10 than it is to have 2 at $50 (assuming you want to make $100 a month).
6. Publish your content
Once you have been able to put together your page and have your subscription prices set, then it's time to publish your first piece of content. It can be an image, a video, or even audio. There are plenty of content types that you can publish on your OnlyFans page.
Also, just so we're clear you can post adult content on the site. So nude photos or videos of sexual content are acceptable (especially if it's part of what you do as an adult entertainer). While people call it a "porn site" because content like this is acceptable, it doesn't mean you are obligated to do the same.
With that in mind, it's important that you stay consistent with your content as you begin your OnlyFans content creation journey. As mentioned before, you should promote your page regularly. And it never hurts to be good to your fans (and subscribers).
7. Don't forget to ask for tips
One of the main ways to earn money on OnlyFans is tips. You can suggest tips each time you post content on your page. The more followers you have, the more you'll get.
It would be a mistake for any new or seasoned content creator on OnlyFans to ask for tips. Especially when you post content that your fans will appreciate.
Signing Up For An OnlyFans Account
If you are signing up for OnlyFans to become a follower or subscriber, then the process will be completely different. The only difference is that you don't need to include any financial information other than a credit or debit card that can be used for any paid subscriptions you want to sign up for. It's as simple as signing up with your name and password (don't worry, your real name won't be revealed).
Looking for an alternative to OnlyFans? Try Fanvue
OnlyFans isn't your only option. Maybe you like the idea of starting a career selling your adult content, but you've heard about how OnlyFans may one day ban anything sexual from the site. Or perhaps you're aware that OnlyFans' support for creators can sometimes be lacking.
There are alternatives, and one of the best is Fanvue. It's packed with great features, and they have an excellent support team on-hand to reply to any creator queries as quickly and thoroughly as possible.
Find out how Fanvue stacks up against OnlyFans with our head-to-head guide.
Frequently Asked Questions
OnlyFans may be easy to use. But sometimes it can be confusing when it comes to starting out. To help out content creators or fans, here are some frequently asked questions:
Can I be anonymous on OnlyFans?
As a content creator, you can be anonymous. You can use a stage name if you are not comfortable with using your real one. To take it one step further, you don't even have to show your face at all. If you are a user, your real name won't be revealed to anyone (not even to the people you subscribe to).
How much money do OnlyFans content creators make?
OnlyFans content creators can make a variable amount of money. It depends on several factors. Subscription prices, tips, pay-per-view content, etc are just a few ways to make money on the platform. Based on subscriptions alone, you can make a good amount of money. If you have 10,000 followers and 1 to 5 percent (on average) become paid subscribers at $14.99 each, you can earn anywhere between $1500 to $8000+.
Is it wrong to join OnlyFans?
There is an unwarranted stigma going on that OnlyFans is a bad site because it allows adult content. And people who follow their favorite celebrities on OnlyFans are branded as "simps". It's not wrong to join OnlyFans as a content creator nor is it wrong to become a fan. If you want to do either or, it's on your terms and not anyone else's. And who cares what people think anyway? They should worry about themselves more than what you do in your private life.
Final Thoughts
Whether you want to create an OnlyFans page to become a content creator or want to become a fan of your favorite creators, you can hop on OnlyFans and get started now. You can make quite a bit of money as a creator. If you are a fan, you can be one of your favorite creator's biggest supporters.
Either way, this is a platform that has grown in large numbers recently. At this point, it doesn't seem to be going anywhere but up. Why wait any longer?
If you are ready, sign up by visiting OnlyFans.com. The signup is quick and easy. If you are a content creator, be sure to make sure that you are verified before you start earning money.