👋 Got a fan account that needs a boost? Promote it here. We support ALL platforms ❤️ Get a FREE digital eBook packed with Onlyfans tips with every ad purchase!
While OnlyFans is still the biggest content creator platform in the world – especially for the creators of adult content – its position has never looked more vulnerable, and new challengers are looking to show how they might just be the best home for your adult content.
OnlyFans' decision to ban all adult content – while quickly withdrawn – shook up the world of adult creators who realized that the future might not be quite so rosy, and with the more recent changes to AVN Stars, one of OnlyFans' biggest competitors, many creators are looking for a new site where they can confidently build a career, without the threat of adult photos and videos being taken down in future.
Enter Fanvue, which has made a promise that it will never remove adult content from its site. Add in some pretty nifty features and a real passion for supporting creators throughout their career, and Fanvue might just be the perfect alternative.
Plus – the most-liked OnlyFans creator has broken away from the platform and invested a 6-figure sum in Fanvue. That's a huge statement from one of OnlyFans' former biggest creators. Find out more here.
But let's find out more with a good ol' fashioned head-to-head. OnlyFans vs Fanvue – which is best?
Intro to OnlyFans
By this stage, it almost feels like OnlyFans doesn't need an introduction. That's because it's done what so few websites hosting adult content can do, which is cross into the mainstream. OnlyFans is mentioned in popular culture, and people who don't watch porn have still heard of it.
Despite that epic success, it's still a relatively new website, having been first set up in 2016. Since then it's developed a mammoth userbase, with millions of visitors every month and huge numbers of creators signed up, including many famous celebrities.
The problem with OnlyFans is that it clearly has ambitions to undergo an image change and remove hardcore adult content from the website. That's because of how it handles payments and the banks it uses, which don't want to be aligned with the adult industry.
So while in August 2021 OnlyFans did announce it would be removing adult content, the decision was swiftly backpedaled following the uproar of the creators who use the site. But the position is precarious, and many have started to look elsewhere for a more stable future as an adult content creator.
OnlyFans is still number one, but the question is, for how long?
You can sign up to OnlyFans here.
Intro to Fanvue
Fanvue is a very recent addition to the options for content creators. Similarly to OnlyFans, it's pitched at all creators and not just those posting adult material – if you're a chef, author, or fitness guru who wants to use the subscription-payment model then Fanvue could be just what you're looking for.
However, adult creators do make up the majority of users on Fanvue. The website has promised that it will never ban adult content, and that it is a platform "for all creators, now and forever". If you're someone who is worried about starting on one platform in case it later removes your content, Fanvue could be the solution.
Fanvue is aiming big – it has positioned itself as a platform where you can enjoy excellent service, not just if you have any problems but also with a dev team that are working super-hard and super-quickly to add new features to make Fanvue one of the most exciting places to share your content.
Fanvue gets a lot right, which you'll see as we delve a little deeper into this comparison.
You can sign up to Fanvue here.
How easy is it to use?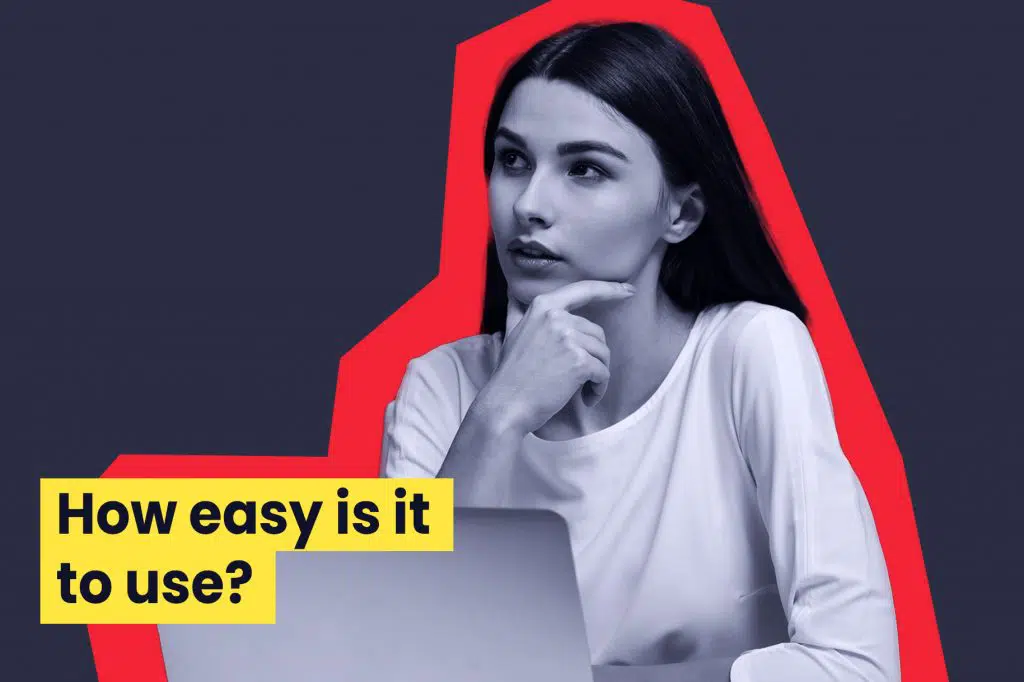 Whenever a new fan subscription website launches, you'll often hear them touting how easy their site is to use. Which may seem like an odd boast – surely most websites are easy to use these days? Why is it noteworthy?
The thing is, usability does matter because OnlyFans has proven what happens when you neglect this feature. It is a recurring complaint against OnlyFans, both from content creators and from users, that it's a pretty poor website just to navigate and get to grips with.
It isn't well designed, you can't really spend time browsing users easily – bar a handful of recommended profiles – and the menus aren't exactly intuitive.
The site has made a few small improvements in this area, but they've got no reason to carry out a complete overhaul – it's an unnecessary use of resources when the website continues to be so popular for now. But it does present an opportunity to challengers who want to offer a better experience.
Fanvue is one website that makes good on its promise of a slick, attractive and easy-to-use site. Creators will have no trouble finding the information and settings they need, while users have it a lot easier too, with a new discoverability feature in 2022 resembling Instagram's similar options for finding new profiles, making it really intuitive.
One category down, and the new kid on the block takes an early lead.
Winner: Fanvue
Ways to make money
Broadly, all fan subscription platforms like OnlyFans and Fanvue let you earn money in basically the same way. When you sign up as a creator, you're building a private space where you'll add photos and video content.
Users can then subscribe to you (at a price you set) in order to be able to see your updates, essentially in a way that's like paying to view your social media feed. They'll get access to all your existing content, and see your new posts with any new photos and videos you add.
You then keep the majority of the subscription fee you've charged, with a cut of the money going to the platform to cover their costs.
You can also earn extra money from tips, where users choose to pay you a little extra. Tips are a big part of earning your money because users want to impress you and want to show you how much of a fan they are too.
This is where private messaging comes to the fore – you can chat directly with your subscribers, which is the best way to engage them. By chatting to them in a friendly way and getting to know them, you'll eventually build up a relationship where they will be happy to throw you some extra money as tips. You can encourage tips through your profile, but don't keep asking for them outright during conversations.
Fanvue does have one extra feature which OnlyFans doesn't, which is the ability to sell individual clips. Users have to pay to watch these videos whether they're a subscriber already or not, and once they've paid the fee they can watch them as many times as they want to.
The best way to convince existing subscribers to pay extra for videos is to make them unique – either a longer video or one where you're doing something special. Offering something that your subscribers can see for free through your other posts just limits your audience.
Because of this ability to sell individual clips, Fanvue edges this one too.
Winner: Fanvue
How much can you earn?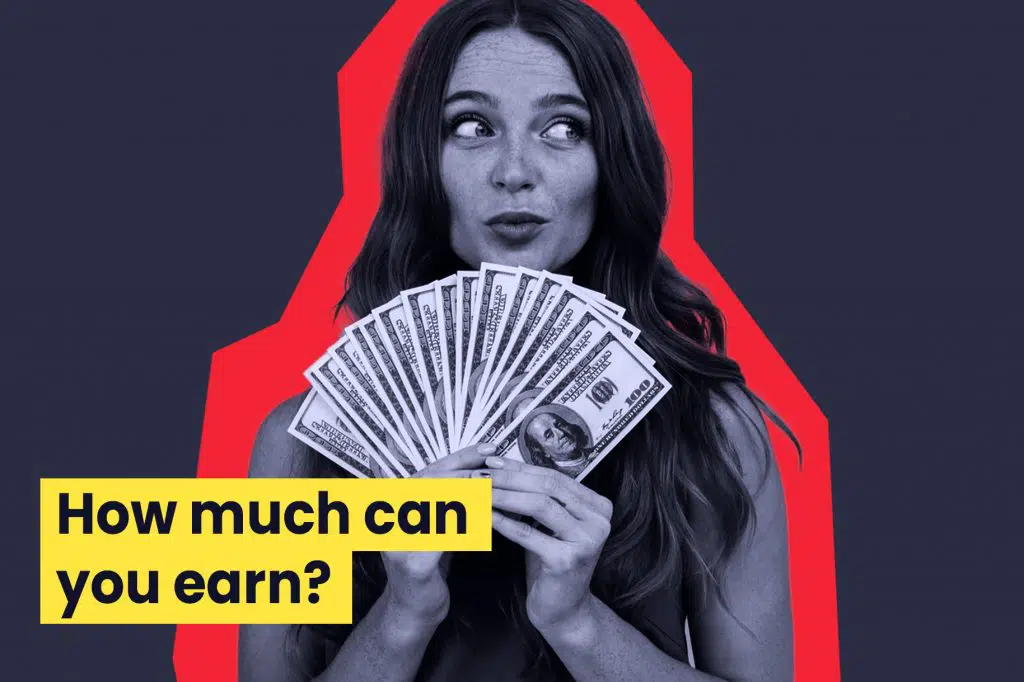 Earning potential is definitely something to consider when choosing which platform you want to sign up for. As well as the various ways of making money, you need to think about how that will then convert into actual subscribers, tips, and one-off payments.
OnlyFans has somewhat of an advantage here because of its brand name and userbase. A lot more people have heard of OnlyFans than have heard of Fanvue, and so if you're a content creator and you're asking people to subscribe to your OnlyFans on your social media channels, they will not only know what you're talking about but also have some idea of what kind of content you'll likely be posting there already, thanks to its reputation. Half your work is done for you.
You can't say the same about Fanvue. You've got to go the extra mile to educate your followers on what your Fanvue page is, and what people should expect if they hand over their hard-earned cash in exchange for access.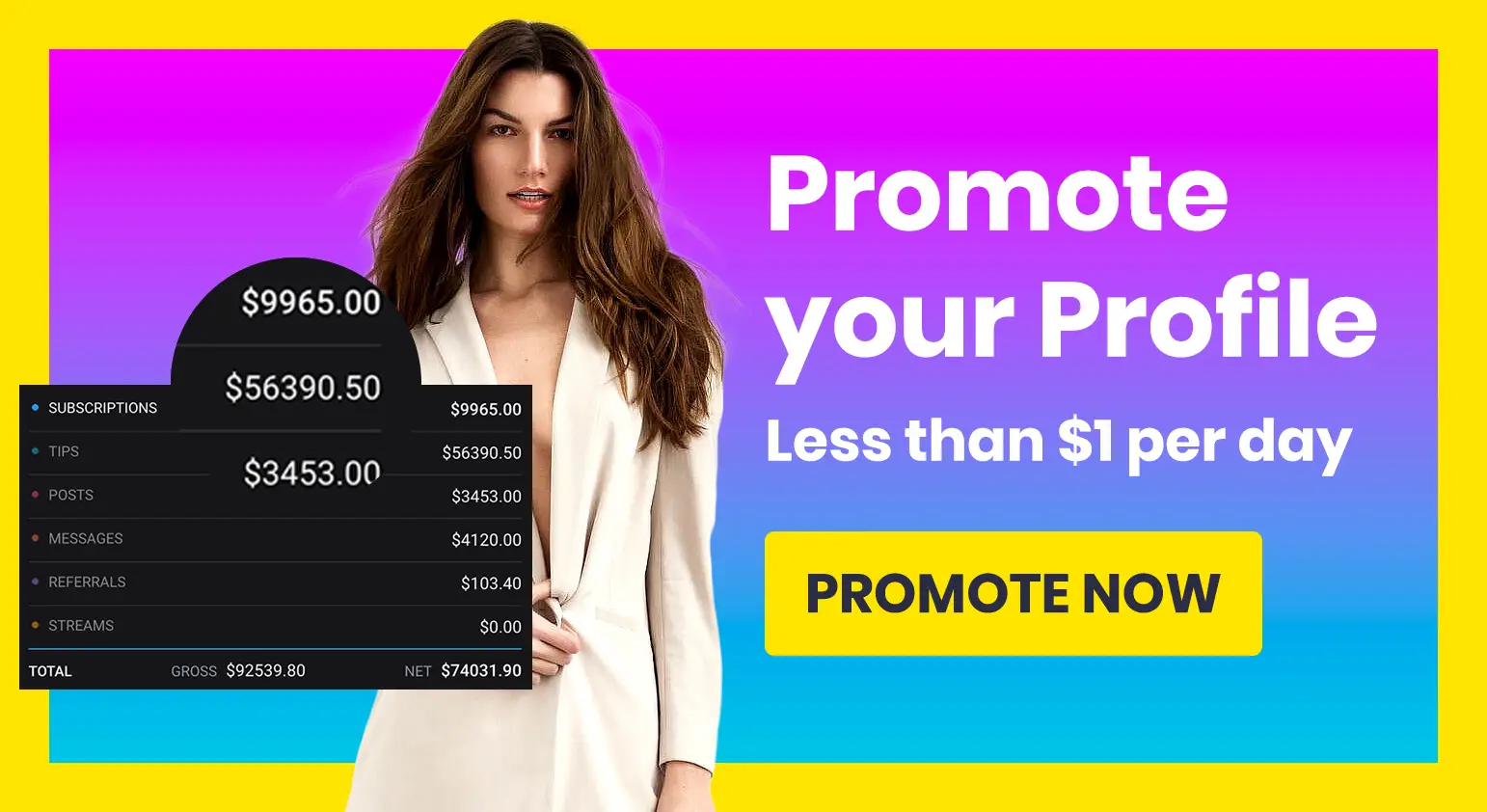 The other side of the coin when it comes to how much you earn is the percentage commission taken by the website. You won't keep all of your earnings – the platform needs to cover the costs of hosting and running the site, paying staff, and it also wants to turn a profit.
As a standard rate, both OnlyFans and Fanvue charge 20% of your total earnings, which is about the standard in the industry. Very few websites charge less, most charge the same and a handful charge more than that.
However, sign up before the end of March 2022 for Fanvue and you can enjoy a year with just a 15% charge as a special offer. Once the offer period ends it'll revert to the standard 20%. And for that reason alone, Fanvue will just edge this, providing you sign up in March.
Winner: Fanvue
Payout frequency
Another thing to consider is when you'll get your money, and how often you can make a withdrawal.
With OnlyFans, there's a 21-day turnaround for funds, which means that once the payment is made by a user, it'll be in your account in three weeks' time. You can then make a withdrawal whenever you like, providing it's for at least $20.
Fanvue is faster – there's only a 7-day period where your funds will be pending, and then they'll be released to you. The minimum payout is the same at $20, and payouts take literally minutes once you make the request. That's not always true for OnlyFans.
Would you rather wait one week or three for your funds? The winner is obvious.
Winner: Fanvue
Which has the best features?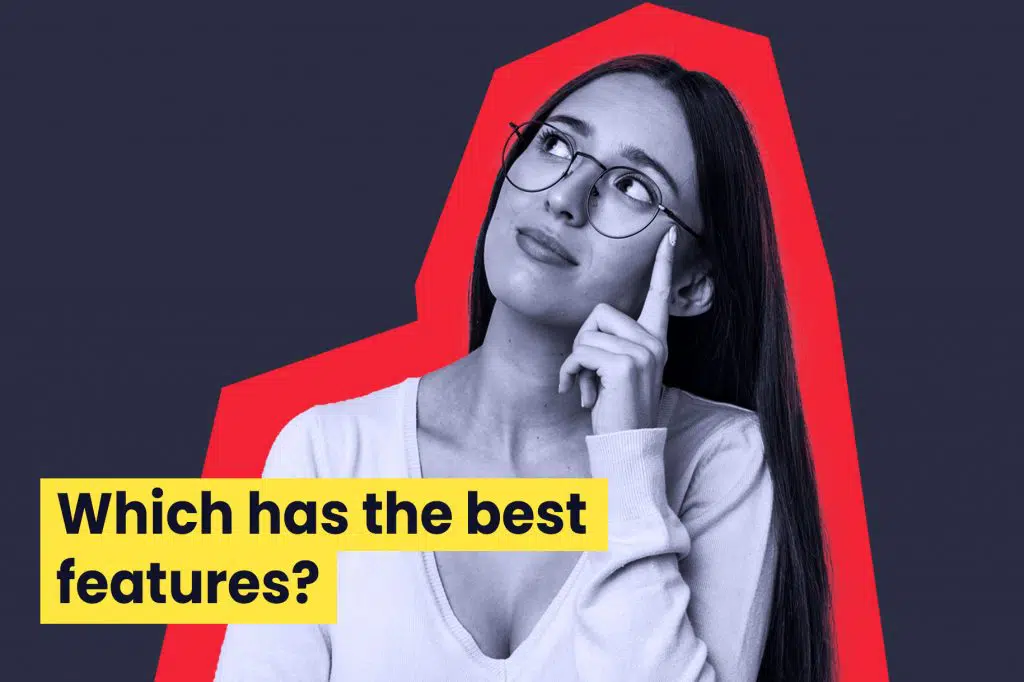 Fanvue's positioning itself as being one of the best options for features, and so it's important to weigh up which platform has the features you're most interested in.
In terms of shared features, there aren't too many – both let your private message your fans and accept tips, but these are fairly standard across all sites.
It's in the site-specific features that this gets a little more interesting.
OnlyFans features
One of the best features that OnlyFans offers is geoblocking, although other sites do handle it better. Geoblocking is a feature that lets you stop people from certain parts of the world from seeing your profile. It's great if you want to stay anonymous and prevent family and friends from stumbling across your adult content.
The only downside with OnlyFans is that you can only block users at a country level. Some other sites are more granular and let you do it at state/county level. If you're a creator from a small country then this isn't an issue, but do US creators want to give up all of their US fanbases? Unlikely.
The other feature that is more useful is automatic watermarking. A big problem for content creators is the theft of your content. Don't be surprised if someone steals your pictures and videos and hosts them elsewhere. You can normally get them taken down but it's a lot easier if the content is watermarked since it's easier to prove that it's yours. And OnlyFans handles that for you, without you needing to edit in your own watermarks.
Fanvue features
Some of the features that Fanvue offers might sound relatively straightforward but they aren't as common as you'd think. The first of these is a channel promo video. This is the option to add a free video to your profile that can be viewed by anyone before they choose to subscribe.
It's a great tool for helping convince people to pay to see the rest of your content. Your video can tease exactly what to expect, much better than a simple profile picture and written bio can. It lets you show off the real you, and could be just the feature you need to make that final sales pitch, which is essentially what you're doing. If you want to show fans something for free on OnlyFans you need to set up a whole second profile, which is a lot more work.
Discoverability is a major bugbear of anyone using OnlyFans. The site has a handful of recommended profiles but otherwise, you're on your own as a creator and need to build your subscriber base purely through word of mouth and your own social media. Fanvue is adding a new discoverability feature in early 2022 which mirrors that of Instagram. So not only will you be easier to find, and potentially able to earn new subscribers organically, but it's intuitive and easy to use too. Win-win.
Another unique feature that's being added by Fanvue in the near future is the option to mint and then sell NFTs or non-fungible tokens. If you've somehow not heard of NFTs, think of them as being copyrighted digital content. Someone can pay to have ownership of it, although that doesn't mean others won't be able to enjoy it too.
In the world of content creation, it means that your best fans might want to own something unique to them, and creating a photo or video just for their use that they have ownership of could really appeal to them – and encourage them to pay a premium for it.
Finally, Fanvue isn't just resting on its current position but is offering weekly new features to keep growing. And creators can help to shape these features by using the 'Suggest a feature' tool. The best ideas will then go to a poll, meaning you as a creator can influence the future of the website and get the features you want.
And with such a determination to keep improving, Fanvue edges this one as well.
Winner: Fanvue
What's the support like?
If you were to spend just five minutes googling "OnlyFans support" or browsing Reddit to read about creators' experiences with OnlyFans (and you don't need to, since we're summarizing it now), you'd see that creators often feel that they are left to fend for themselves.
OnlyFans does have customer support options, but you're limited to sending in an email request and response times can be pretty poor – you might be waiting days for an answer, which is no good if you've got an urgent problem with an account or a problematic subscriber.
Fanvue is much better. If you can't find the answer on the ever-growing FAQ section of the website, there's a live chat feature where you can get an answer to your problem instantly. They also have an elite dev team who fix any technical glitches super-fast and work to implement new features within 48 hours once they've been designed.
Winner: Fanvue
So, which is best?
For new content creators, there's a certain comfort to gravitating towards the biggest name, which is why OnlyFans still keeps getting bigger despite the potential to cut loose its adult content creators.
But as you can see from this side-by-side comparison, Fanvue edges out OnlyFans across the board. We don't have a horse in this race, and there are some other great fan subscription platforms to consider too, but there are a lot of reasons to choose the 'smaller' name if you're just starting out.
If Fanvue stays true to its word, and continues to support adult content creators for its lifespan and builds new features on a weekly basis, it won't be long before it's considered one of the biggest names in the market. Maybe it's a good idea to get on board sooner and build up your profile before the popularity explodes.
Final scores
Fanvue wins: 6 (Sign up here)
OnlyFans wins: 0 (Sign up here)
There's only one winner in this head-to-head, but the decision is ultimately yours. Don't forget to check out some of the other OnlyFans alternatives before you make your decision, but certainly, keep Fanvue in your consideration.
And don't forget, if you sign up for Fanvue in March 2022 you'll enjoy a full year with commission lowered to 15% before it reverts to the standard 20%. Sign up to Fanvue now to ensure you don't miss out on this special offer, even if you build your profile while you're deciding on your permanent home.