👋 Got a fan account that needs a boost? Promote it here. We support ALL platforms ❤️ Get a FREE digital eBook packed with Onlyfans tips with every ad purchase!
If you're looking to create high-value OnlyFans content, chances are that improving your lighting might be the solution. One of the best options is a ring light. Most of them are bright enough to provide you with better quality photos and videos every time you create content for the many subscribers who follow your OnlyFans page.
Lighting helps to get rid of uneven shadows, softens the look of your skin and brings out your best features. You will definitely make your content stand out with the right kind of light. Before unveiling our top five list, we'll talk about what you need to consider when choosing a ring light.
Things To Consider Before Buying
Wait! 👋 If you're in the US, why not take a look at the selection of ring lights in our creator store here on Follower. 💡
Choosing a ring light might be a bit of a challenge. However, this section should help you choose the right one. While not all ring lights are created equal, some of them have unique features that separate one from the other.
Here are some things to keep an eye on:
Price
If you're on a budget, there's a good chance that price may be a concern. You don't want to break the bank, nor do you want to go too cheap. In this case, you should find a light that fits your budget but is the best that you can afford in terms of quality and performance.
Height (Minimum and Maximum)
Most ring lights will come with adjustable poles. At their lowest, they will stand at roughly 10 inches, perfect for using on a desk. Some of them will extend as high as four feet or more. Ideally you want the light to be on the same level as you, or slightly higher. Consider the angle of where you're shooting, and where you might position the light, to work out the best one for you.
Brightness options
Sometimes, a ring light can get a little too bright. So it makes sense to look for one that lets you adjust the brightness with a dimmer. If you do makeup tutorials on OnlyFans for example, the light will most likely be in your face. Obviously, you don't want the light to be so bright that it blinds you, or washes out your look. The more brightness settings a ring light has (from low to high), the more you can tailor it to your needs..
Phone/Camera Compatibility
Most people will rely on their smartphones these days for almost everything. This includes creating excellent content in the form of videos and photos. Most of the ring lamps will have a stand that will allow you to fix in place your smartphone (Android or iPhone). But can you find a ring light that works with standard cameras? You can.
Check out our guide on the best cameras for fan platforms here
However, most content creators will often do live streaming. While it won't be don't on a standard camera (unless they are willing to use extra equipment), their smartphone will be enough. Most ring lights will have a stand that can work with all kinds of smartphones regardless of size.
Build Quality
Build quality is important, especially if you want to adjust a ring light or the stand at different heights. Most of the stands are made from aluminum, which is pretty tough when it comes to durability. Not to mention, it doesn't get scratched up easily. You'll also want a ring light to stand on a flat solid surface. Most ring lights do come with a tripod. However, keep an eye on whether or not it has rubber feet or not. Rubber feet will promote better stability compared to stands that don't.
Top Five Ring Lights Review
We'll be taking a look at the top five ring lights on the market. Each of these has a unique feature or two that may stand out better than the rest of the pack. Take note of any features that may stand out as interesting while you go through the list.
Let's begin with the first choice on our list: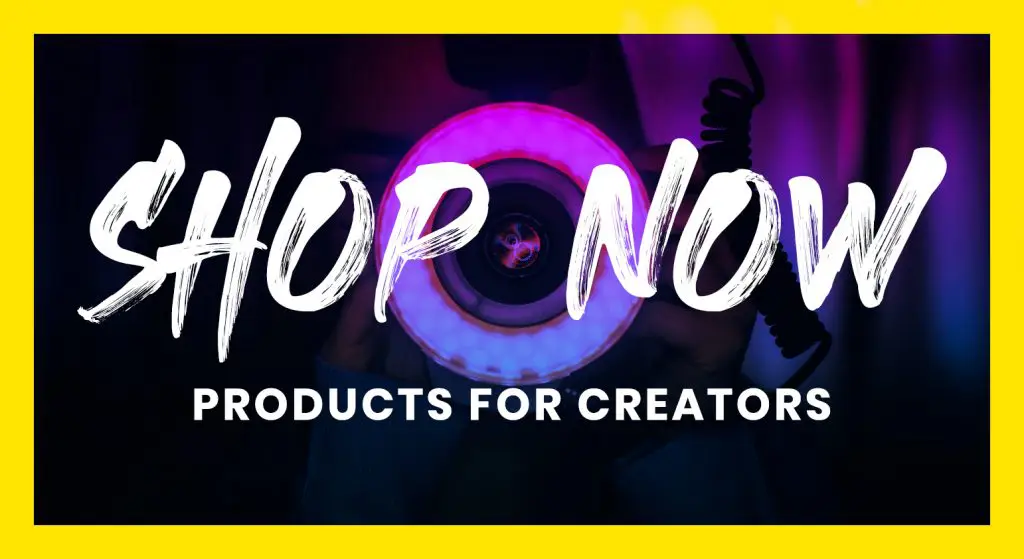 Sensyne 10" LED Ring Light
Sensyne 10'' Ring Light with 50'' Extendable Tripod Stand, LED Circle Lights with Phone Holder for Live Stream/Makeup/YouTube Video/TikTok, Compatible with All Phones
The first choice on our list is the Sensyne 10-inch LED Ring Light. One of the things that makes this thing stand out is the ten levels of brightness this has. You can also choose between three different colors: daylight, cool white, or soft yellow).
You have plenty of options at your disposal. And you can set it to your preferences with just a few presses of the remote control. This comes with a stand that goes as low as 10 inches in height but can extend as far as 50 inches.
If you are taking pictures and videos and plan on shooting at different angles, this ring light is versatile and has all the adjustments you need to ensure that you get every angle possible. Compared to USB-powered models, this LED light has 50 percent more brightness.
Whether you place this on a tabletop or on the floor, this LED light has a sturdy, high-quality tripod that will make sure that it stays steady even when you go live. This is also compatible with your smartphone, so you can fit screens that measure out to 3.6 inches in width. Regardless if you have a protective case installed or not, you should have no trouble mounting your iPhone or Android on here.
If you are looking for a reasonably priced LED Ring Light with all the fixings and compatibilities, then you might want to consider this as one of your top choices.
Pros
Can be plugged into the wall via an adapter
Brighter than most USB-powered ring lights
Easy to set up
Simple light adjustment settings
Excellent versatility
Cons
May not be compatible with newer phones
Phone holder may not tighten properly
Remote may not be as responsive at times
UBeesize Selfie Ring Light
UBeesize Selfie Ring Light with Tripod Stand & Cell Phone Holder for Live Stream/Makeup, Mini Led Camera Ringlight for YouTube Videos/Photography(Black)
UBeesize Selfie Ring Light with Tripod Stand & Cell Phone Holder for Live Stream/Makeup, Mini Led Camera Ringlight for YouTube Videos/Photography(Black)
Next, we have the UBeesize Selfie Ring Light. Right off the bat, we see the 360-degree swivel phone holder which will fit a lot of smartphones. So if you have a large-screen iPhone or an Android that's half the size, there's a good chance that will fit.
This comes with a USB cord that will allow for easy plugging into a computer or a USB port of any kind. But if you want to plug it into the wall, no problem. This also comes with an AC adapter.
Regardless, you should have no trouble operating this. Especially when you can operate your camera with the touch of a button on the remote control that comes along with this. It has a decent range so you don't have to go too close to your smartphone and touch the record or stop button.
This comes with a high-quality aluminum tripod that will extend out to just a little over 51 inches. It's perfect for either your tabletop or when you want to put it on the floor and add a little extra height to it. Either way, it's easy to extend with just a turn of the knob.
Other than that, it has an LED light with a wide dimming range of one to one hundred percent. So you can set the percentage to whatever you are comfortable with. In other words, you won't need to contend with so many different levels of brightness like one through ten.
Pros
Affordable for most budgets
Excellent durability
Wide range of brightness levels
Great tripod durability
Perfect for photos and videos
Cons
Sturdiness could be questionable
Light might not be precisely centered
Bottom part of the ground stabilizer may cut you
Neewer 18-Inch SMD LED Ring Light
Neewer 18-inch SMD LED Ring Light Dimmable Lighting Kit with 78.7-inch Light Stand, Filter and Hot Shoe Adapter for Photo Studio LED Lighting Portrait YouTube TikTok Video Shooting (No Carrying Bag)
If you are looking for the total package when it comes to a ring light with extra accessories, the Neewer 18-inch ring light might be exactly what you need. Aside from the light and stand you get plenty of extra goodies.
So what else is inside? You get eight individual light filters (four in white, four in orange). These may work great if you want more light or something to add a little color to your content.
Thankfully, you can easily dim the lights from one percent to a hundred percent with a few clicks of a button on the remote. This will be perfect for either indoor or outdoor. It doesn't matter where you create high-quality OnlyFans content, if the lighting is warranted then obviously you'll need a ring light that will handle either setting.
This ring light can extend upwards to a height of 78 inches. So this can work well if you need a light over you or if you are somewhat taller in height. And it stands on a very solid stand made from high-quality aluminum.
It's not as clunky in size and it's easily portable. However, it doesn't come with a carry-on bag. Thankfully, they are affordable and come in various sizes.
Other than that, if you are looking for a slightly larger light that will work just fine on either a table or the floor, this LED ring light by Neewer might just be right up your alley. And yes, you get some pretty cool stuff to go with it as well.
Pros
Quality in photos and videos are very sharp
Lightweight and easily portable
Easily adjustable
Fits most smartphones
Brings out the body's aesthetics quite nicely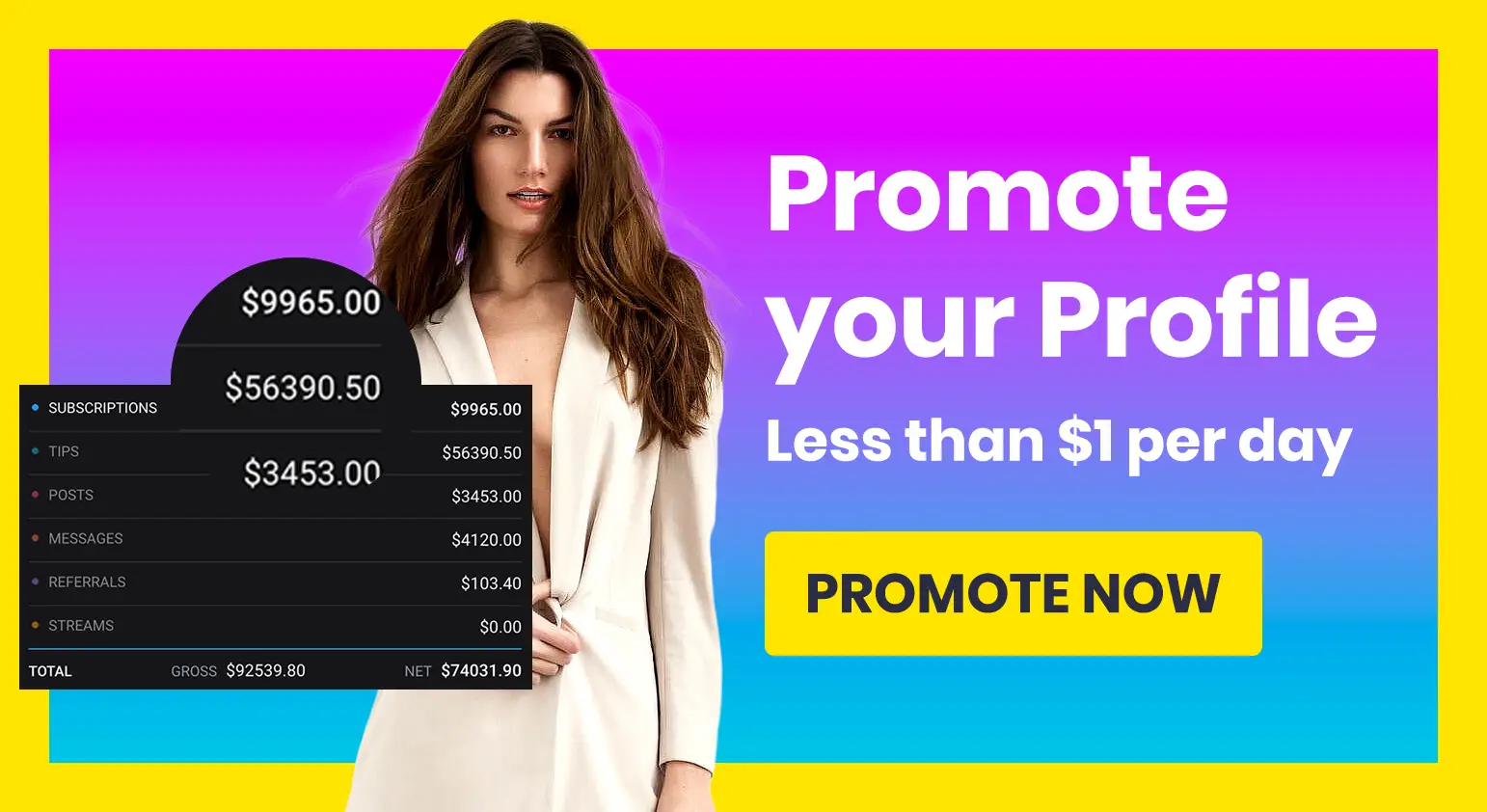 Cons
Wiring issues may be likely
Sturdiness is questionable
Some say the screw may not be as secure as expected
Peheshe 10" Ring Light
18 inch LED Ring Light with Tripod Stand Dimmable Makeup Selfie Ring Light for Studio Portrait YouTube Vlog Video Shooting with Carrying Bag and Remote Controller, CRI 90
Next is the Peheshe 10 inch Ring Light. This ring light is nice and thin all the way around. But it provides you with plenty of light nonetheless.
This comes with three different light colors: cool white, warm white, warm yellow. So you can easily choose the color that fits you best. Test it out with some photos and videos and see which ones turn out the best.
You can mount the phone horizontally or vertically with the rotatable mount that will fit most phones. It doesn't matter if you have the latest iPhone or Android device. If it's wide enough to fit most large screen phones, then you should be good to go.
Other than that, it has a remote control that you can operate within range. Just adjust the light settings, turn it on or off, or even take pictures or videos.
It's easy to control and simple to set up. What more could you want in a ring light?
Pros:
Extends up to 63 inches
Comes with plenty of accessories
Great for selfies and live streams
Provides excellent video and photo quality
Easy to use remote
Cons:
Assembly instructions are vague
May not be as sturdy as some expect
Adjustment knob may be tough to secure
EEIEER RGB Ring Light
EEIEER 12" RGB Ring Light with Stand, Video Conference Lighting, Dimmable Circle Light, Flash Light with Cell Phone Holder Desktop for Live Stream/Makeup/Video/Photography
EEIEER 12" RGB Ring Light with Stand, Video Conference Lighting, Dimmable Circle Light, Flash Light with Cell Phone Holder Desktop for Live Stream/Makeup/Video/Photography
Finally, we'll be taking a look at the EEIEER RGB Ring Light. One of the things that really stood out was that this light had many different colors other than white. So if you want to switch it up to blue, pink, or red just for the fun of it then give it a try.
It might just end up making your OnlyFans content a lot sharper with different colored filters. This comes with 11 adjustable levels of brightness. If you want to go bright or go dim, you can easily make adjustments to whatever level works best.
If you are looking for versatility in terms of what cameras it can use, this is the ring light for you. Not only can it handle smartphones, but it can also handle DSLR cameras and others as well. And it can also work as a desk lamp as well.
What you'll also notice is the light head can be adjusted to up to 180 degrees. So you can adjust it at a specific angle for all of your head and body shots. For a USB powered ring light, this puppy can be pretty bright even at 100 percent.
If you want the perfect desktop ring light for all of your content, this could be an awesome addition to your creative arsenal. And with plenty of colors to work with, why not have fun with them all?
Pros
Changes in 10 different colors
Great for desktops
Perfect for all kinds of content creators
Easily adjustable
Charges fairly quickly
Cons
Stand could be better in quality
Some pieces may be missing when shipped
Doesn't extend in height
Ring lights for mobile
While some ring lights have optional accessories for mobiles, there are also ring lights specifically designed for your smartphone. With smartphone cameras being so high quality these days, it's perfectly fine to use them as your main camera – and these ring lights are the perfect accessory.
Mobile Ring Light Offer
If you're in the US, check out this clever little mobile ring light that can clip onto just about anything. It's available from our creator's store here. Available in 4 different colors.
QIAYA Selfie Light
There aren't many ring lights that are as flexible to use as the QIAYA. It has a super-small form factor that acts as a simple clamp-style clip. You can attach it straight onto your phone, with the camera poking through the middle, or attach it to your laptop or monitor if you prefer.
It isn't the most powerful light, and it's a simple white color – you can soften the brightness but not the tone. The fact it's so lightweight, and it's rechargeable, does give you more options for shooting – you're wire-free so can be stood up, lying down, in the bathroom or wherever and have beautifully-accentuated features.
However it can only be used if it has a charge – so make sure you keep it topped up before you're next planning on recording or snapping pics.
Pros
Rechargeable – wire-free use for total portability
Three brightness settings to help get the perfect shot
Lightweight – take photos comfortably from any angle
Cons
No variance in color – only white light
Can't be used if you've forgotten to charge it
Bekada LED Desk Light
Bekada Clip on Desk/Ring Light with Clamp for Video Conference Lighting, Computer Webcam, USB LED Laptop Light for Zoom Meetings Reading with 3 Color 10 Dimming Level
Technically a desk light, the strong clamp on this is good at gripping but gentle on surfaces, so there's no reason you can't clip it onto your phone. It does need power, so you're going to be tethered to a laptop or an outlet, but with a long-enough USB cable you can still use it while you wander around your home.
The flexible arm is resistant to drooping, which lets you set it up for some really creative lighting angles as you lay in bed or pose in other ways. And it has three different colors of light, as well as 10 brightness levels, to make it really easy to find a shade that best complements your skin.
You can still take this on the go with you, if you want to shoot remotely – you'll just need a USB power bank to keep it working.
Pros
Three color settings and 10 brightness options
Strong, flexible arm allows for creative lighting angles
Clips onto your phone or many other cameras
Cons
Needs to be constantly powered via USB
Clamp can be difficult to operate
Ring light webcam
One final thing to consider – if you're doing live webchats with your followers, or you just want to shoot photos and videos straight to your laptop or PC, you'll want to upgrade your webcam – and this could be the perfect option.
Razer Kiyo
The Razer Kiyo is a fully-functional webcam, but the reason it's relevant here is that it has its own ring light built into it. It's fully adjustable too – the outer ring is a dial that you can twist to find the perfect brightness for your shot.
It's pricey when you compare it to other ring lights or to other webcams for that matter too. But this is no basic webcam with a light stuck onto it.
Razer makes high-end PC components, usually targeting gamers, and the quality of this webcam meets the high demands of major streamers. It can record in Full HD at 30 frames per second, but many of your followers will be more interested in the ultra-smooth 60fps option at 720p HD.
Whether you're filming or streaming content live, you'll look fantastic in 60fps, and the built-in ring light will certainly highlight all of your best features. Your videos will never look better, while you can snap great quality pics straight to your PC for easy editing too.
Pros
Adjust the ring light with a simple twist
Records video and photo in high resolution at silky-smooth frame rates
Also records sound in excellent clarity
Cons
Expensive in comparison to standalone lights
Has to be used with a laptop or PC
Final Thoughts
If you are looking for a ring light that will be perfect for your OnlyFans content, one of these five might be an excellent choice. Find the one that will best fit your needs and preferences so your content stands out better in terms of quality. They are bright, easy to use, and will definitely be your saving grace in making excellent OnlyFans content your follows and subscribers will enjoy.