👋 Got a fan account that needs a boost? Promote it here. We support ALL platforms ❤️ Get a FREE digital eBook packed with Onlyfans tips with every ad purchase!
The future is now and plenty of young adults are abandoning the old ways of conventional income. Many have chosen to sign up for OnlyFans instead of working a nine to five job five days a week. If you're here, then that could already be you, or you're looking to jump on the wagon of making money off of building your community.
It sounds like a dream come to, but it's not always easy to make money on OnlyFans right off the bat. There's a simple fix to this and that's to make a free OnlyFans. I know that sounds confusing. If you're trying to make money on OnlyFans, shouldn't you charge a monthly subscription fee?
Well, hear me out. Although you wouldn't be making money on the initial subscription for your fans to follow you, there's plenty of other ways to make money on OnlyFans. Having the free OnlyFans page makes users on the site more likely to view your page if it's free, giving you a bigger following faster.
That fixes the issue of getting followers, but how do you get more money if it's free? There are a ton of ways and in fact, they will most likely make more money in the long run if you choose to go this route over simply using a single subscription paywall.
Pay Per View Messages
OnlyFans has a Pay Per View (PPV) feature. This means you can upload a post or pictures and make it cost money to see it. When your followers find it on your timeline they won't be able to see it unless they pay the monetary value you set.
If you post normal photos or "teasers" on your account and then have all of your real content locked behind the PPV wall, you'll be able to draw in your initial crowd to see what you have to offer, and then some of them will be willing to pay money to view your posts. This works great for both established and newcomers to OnlyFans, as you can make a little extra money having your community pay to view your posts.
Keeping your page free to follow will make people more willing to pay for some messages too. Since they aren't paying you a monthly subscription like many other accounts make them do, your fans wouldn't mind seeing pay per view messages on your page.
If you make enough free and PPV posts, you'll find you can make far more money than just using the subscription feature for fans to follow your OnlyFans account.
Use A Second Account
This is a game-changer.
If you already have an established account on OnlyFans with a decent number of followers that have followed you through a paid subscription, you could make a second account allowing people to follow for free.
This account would not have the same content of course, because that wouldn't be fair to your paying fans (or you), but instead, you could use it to market yourself and bring more followers to your paid page. If you follow these steps, you can draw in more followers to your other page in no time.
Step 1: Post previews on your free account to promote your paid account
People want to know who they're going to follow if they have to put money down. Share a little bit of what they can get if they join your paid account and many people will likely follow you if they like your content.
Step 2: Interact with your fans on your free account
While not nearly as much as your paid account, interact with your followers on the free account. You can coax them into joining your paid account where you can interact with them even more. The people joining your free account already are interested in you, so use that to try and draw them in further through fan interaction such as:
Responding to DM's
Regular Promotional Posts
Promotional Streams
Even if some of your followers decide not to join your paid account, they still may send you tips or be willing to buy a pay per view message on your free account every once and a while so you could have two sources of revenue through both accounts even though the one is free to subscribe to.
Having a free account on top of your paid account will generate more followers and possibly more revenue, making it a great option for already established people on OnlyFans who are trying to expand their profile and revenue.
Tips
OnlyFans has the wonderful feature of tipping. You can get tips from your fans on your posts, profile, private messages, or while you're streaming. This can be a great way for your fans to show they appreciate the effort and an incentive for you to give your fans your best efforts.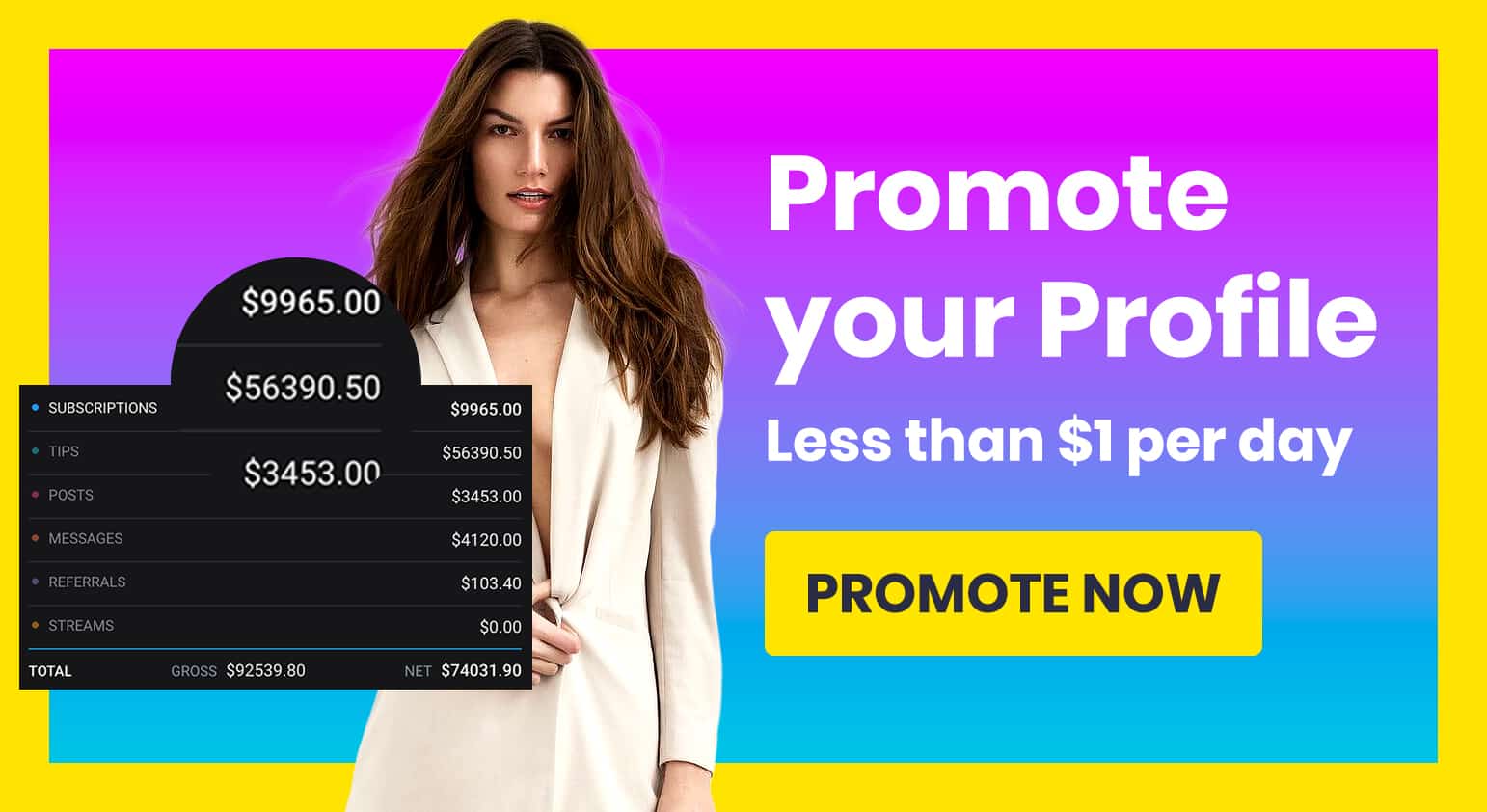 Interacting with the community can help entice your fans to send tips. Having more followers by proxy also would increase the chances of getting tips, so having a free account would benefit greatly to get more followers and money.
If you have a free account and interact with your community through live streams or talking to fans one on one, you'll find that many of them would be more than happy to tip you for your time. If you don't restrict your fans with a subscription either, they may even be more willing to tip you since they don't have to pay you a set amount monthly.
This can actually result in you making more money than if you set a subscription fee for people to join your OnlyFans account.
Tips From Posts
Making several posts a day will generate a lot of content for people to see on your page. If you work very hard on each post and put a lot of effort that shows, it will make your fans want to reward you for your efforts. So making high-quality posts can increase your potential to gain tips on them.
Tips From Live Streams
Live streams are a great way to get tips from your followers. If you live stream regularly and interact with your fans while keeping the stream interesting to watch, you'll bring in the tips in no time. People will be more than happy to tip you, especially if you are connecting with each and every viewer personally.
If your followers feel appreciated, especially through live streams, they will be more than happy to give you tips to help you continue making the content they love. On top of this, if you do something for tips, such as thank the person personally on stream, or perform an action that everyone wants to see when someone gives you a tip, that makes it fun for your fans to tip and they will be so happy to spend money on you.
Tips From Direct Messages
Tips from direct messages help a lot too. You should always respond to your fans through DMs. It makes them feel valued which is clearly how you want them to feel. When they feel like you actually genuinely care about what they have to say and enjoy talking to them, they will tip you for your efforts!
Gaining followers is one thing, but your job is to form a community of people who enjoy your presence. Each and every follower is a person with emotions and personality. Treating them as such will keep people coming back for more and bring even more followers.
Conclusion
OnlyFans is a great way for people to leave behind their old conventional jobs to pursue their dreams and sharing them with the rest of the world. If you are planning to make an OnlyFans, or you already have one and need help expanding your fanbase and revenue, try using a free page.
Tip: If you're already signed in to your OF account, make sure you sign out first, and then click this link to sign up for a new, 'free' account.
While it may seem like the opposite of what you want if you're trying to make money off of your account, with time and effort you can expand it to make you money even with the free subscribe button. You just need to stay involved in your community.
Make plenty of posts with a pay per view message sprinkled in here and there. Go on live stream all the time so you can draw your fans to your page all at once and interact with them in real-time. They'll enjoy it greatly and love it just as much as seeing your posts.
If your live streams are very interesting, you'll be sure to draw in more followers, and with that more tips that will increase your revenue.
Sending replies to every person who sends you a message will make them feel like you care about them and value them as your fan. This will keep them as your fan and will even draw in more people, for they'll love your positive energy and love for your fans.
That will cause people to want to tip you simply for messaging them back and letting them know how much you appreciate them.
All of this will help you expand your page and help you increase your followers and revenue on OnlyFans. Using a free account can be exactly what you need to take your OnlyFans career to the next level.