👋 Got a fan account that needs a boost? Promote it here. We support ALL platforms ❤️ Get a FREE digital eBook packed with Onlyfans tips with every ad purchase!
If you are considering the idea of starting an OnlyFans account, keep reading. This quick guide is a must-read for those who want to create content while acquiring followers and eventually paid subscribers. We'll be taking a look at the five things that you should and shouldn't do once you've started.
OnlyFans has been growing in popularity in recent years. And even some of the biggest celebrities in the world are getting in on the fun. Despite people calling it a "porn site" for its inclusion of adult content, OnlyFans has been getting plenty of attention from content creators that don't focus on nudity and sexual content.
No matter what content you plan on creating, these are the five things that you should consider doing (along with some others that should be avoided). Let's get started:
1. You should create content consistently
We kick this off with a big one. The key here to have success on OnlyFans is to consistently create content. It doesn't have to be done every day. You can post based on your own personal schedule.
The more consistent you are with creating content, the better the chance you'll retain or even gain new followers. Eventually, these followers can become paid subscribers. With paid subscribers, consistency is important.
That's because people are paying a reasonable amount of money to see exclusive content that can't be found anywhere else on the Internet. When you are starting out, you shouldn't have to worry about the quality. We all got to start somewhere.
2. You should promote on a regular basis
If there is one thing that you really should do is promote your OnlyFans page regularly. One of the best ways to do that is by leveraging social media to your advantage. You can promote on platforms like Instagram, Snapchat, even Reddit.
However, you have to be really careful about what you post. Twitter and Reddit are two places where you can post OnlyFans preview content that can be NSFW. However, Instagram will frown upon nudity, so you'll need to choose wisely about which pic or video that will be used as a preview on your post.
If your social media following isn't large, you may want to consider growing it a bit first. If you have 500 followers, you can try and boost that to 1,000. No need to set a gargantuan number like 10k or so.
One of the best ways to up your follower numbers is by using paid shoutouts. This is where you can collaborate with micro-influencers (those with 5,000 followers or less). Just reach out to them and ask questions about how much a paid shoutout would be.
It never hurts to make an investment in yourself if you plan on achieving success on OnlyFans.
3. You Shouldn't Expect Quick Growth At The Start
Unless you are Cardi B or Blac Chyna, then odds are you will be starting at zero like most of the other content creators. This means that quick growth won't come easy.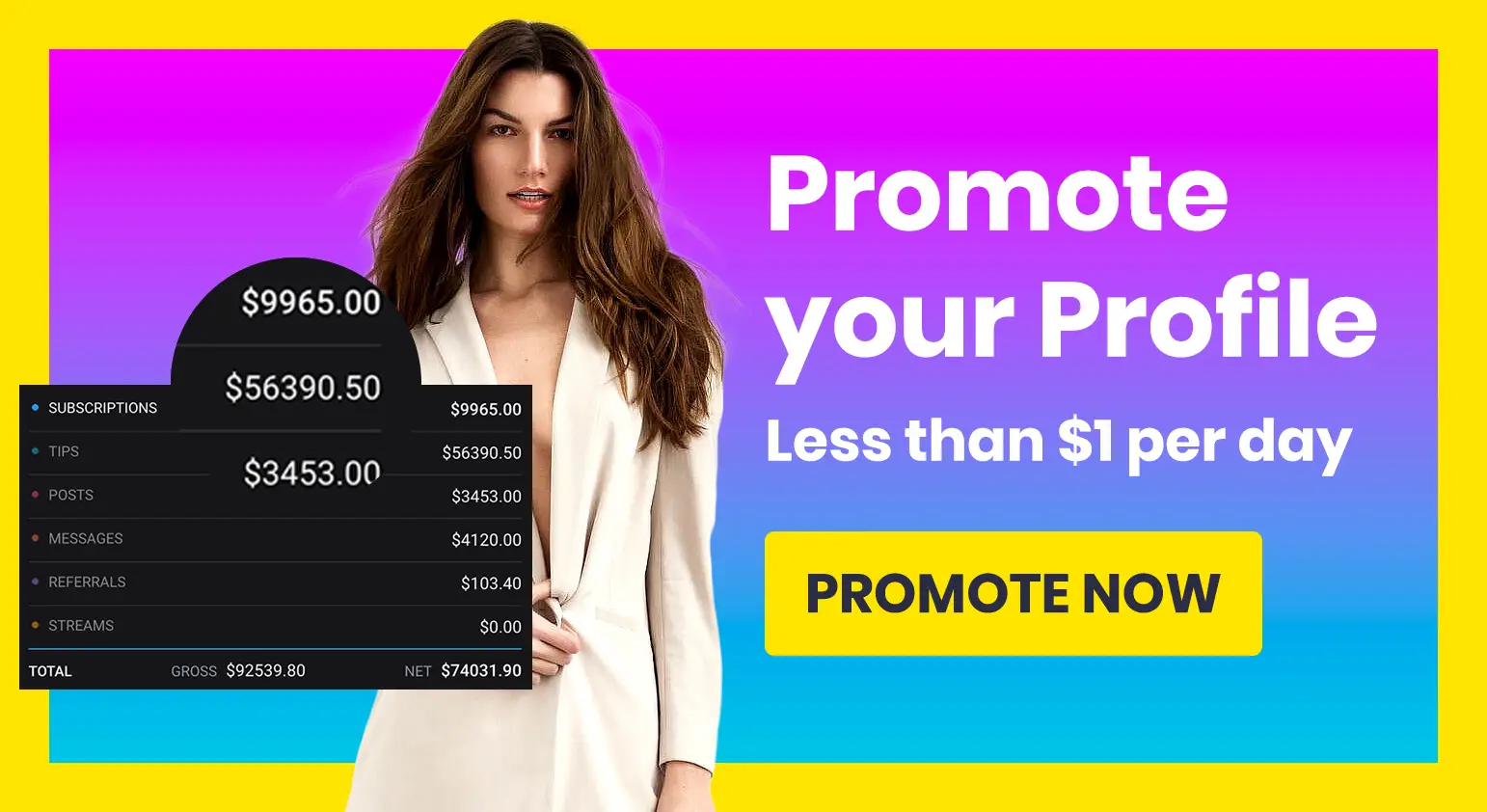 As mentioned before, if you want to grow your OnlyFans following, then you'll want to focus on promoting your page on social media regularly. Now, the amount of new followers and subscribers could grow over time. However, you really want to put the work in if you want days where you consistently get 10 or even 100 followers per day.
4. You Should Stay Anonymous If You Feel Uncomfortable
You want to achieve success on OnlyFans, but you don't want people knowing your real identity. That's not a problem. It's important to stay anonymous.
This means that you may not be able to show your face when creating content. And that's perfectly fine. So long as your body is aesthetically pleasing, a lot of your fans and subscribers won't seem to care about seeing your face or not.
To take it one step further, you should consider the idea of adopting a pseudonym or stage name of some kind. As one piece of advice, be wary of using your first name. If you must, change it up a bit.
For example, if your name is Sarah then consider dropping the "h" from the name. While coming up with a pseudonym may be hard to do at first, the one thing we suggest is coming up with a few ideas and ponder on them.
Or a name can just pop up out of the blue and it fits perfectly. Either way, try to distance your stage name as far away as possible from your real name.
5. You shouldn't ignore your fans
Your fans and subscribers will likely interact with you a lot. While the messages and comments can be overwhelming, you can do the best that you can to reply back to them. If you can't reply to everyone, make it clear in one of your posts.
Also, it's good to thank them regularly for the support. Another thing that you'll be doing is custom-made content for your fans. As long as it's within reason and within your comfort zone, go for it.
If a fan or a follower requests something that you are not comfortable with doing, politely decline and move on. But at the end of the day, your fans want nothing more than to keep in touch with you from time to time while being able to receive your content regularly.
Remember…
If you are planning on starting an OnlyFans, this list of things you should and should not do is something to refer to on a regular basis. While you might not be ready to start one yet, it's good to know a few tips before moving forward with creating a page.
Growth won't come easy at the start. Just stay focused, promote your page regularly, and keep creating content. Before you know it, you'll have a legion of fans who will be willing to pay a good amount of money just to see your exclusive content.