👋 Got a fan account that needs a boost? Promote it here. We support ALL platforms ❤️ Get a FREE digital eBook packed with Onlyfans tips with every ad purchase!
Your camera is a really important bit of equipment when you're creating content for OnlyFans or indeed any other social platform. An old camera won't be as sharp, it'll struggle to manage low-light and you'll have fewer options for shooting angles.
However, changing your camera isn't the biggest improvement you can make. Lighting and set/location play a bigger part – a camera that's a few years old, when combined with a proper lighting setup and a decent background, will create much more vibrant, impressive pictures than the latest tech used in your bedroom with just the main lightbulb switched on.
Your priority should be to get a ring light and even a couple of extra light options and to find somewhere that you can easily dress with a slightly different set change to create the best content. After all that though, a camera does matter – so here are the most important things to look for when buying a camera to shoot photos and video, and some of our favorite picks.
The most important camera features
TLDR: Jump straight to the best camera for OnlyFans
Resolution
The resolution of your camera is normally measured in megapixels, but that's not the main stat you need to be concerned with. Ultimately, anything that can capture Full HD images and videos is plenty good enough for OnlyFans. Promises of super-detailed photos might sound promising from a camera manufacturer, but do you want ultra-detailed images of every blemish?
Full HD image quality is definitely enough – it means people aren't waiting forever to stream your content, but you'll look crisp and sharp, and you'll stand out amongst those who take blurry shots because they've been lazy.
Framing help
Most people who post to OnlyFans are solo workers – it's not often you'll have someone willing to snap your photos for you. So a little help with framing is useful. A DSLR camera will often come with a fold-out screen that you can twist around, so you can check whether you're in shot.
On a smartphone, you can rely on the selfie camera on the front if you want to see how you're framed. It's not ideal though – the rear camera is always better and should be your preferred option.
If you're happy to splash a little extra cash, you can pick up a remote control – there are normally loads of options for DSLR and smartphones. Frame the shot first, knowing exactly where you'll be stood/sat/lying. Then get into position and use the remote to grab the shot.
Light
Again, light is the most important aspect of your photos, and many cameras will come with a built-in flash, while smartphones have night-shot modes to help brighten images taken in low light.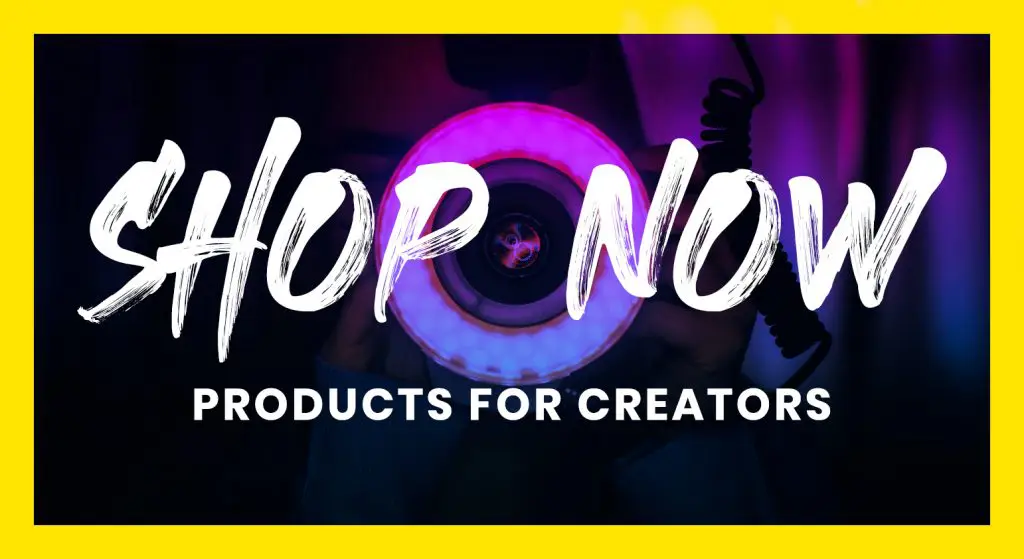 Neither are the perfect solution – a flash can be too bright, causing you to look washed out. Meanwhile night mode sacrifices image quality for a lighter pic. Don't rely on your camera's lighting options, but buy a ring light as a starting point, and ideally upgrade that with box lights in future too.
Cool features to look out for
Beyond the main features of a camera, there's loads of new tech as part of DSLR and smartphone cameras that, while unnecessary, can help you get even more creative.
Photo from video
This has been a major addition to smartphone tech in the last couple of years. It's been doable with DSLRs for some time, but with a bit more tech knowledge and effort. Smartphones have made it simple. Basically, this lets you shoot high quality video, and then it takes the hard work out of picking out single frames from the clip to use as still images.
Older cameras make it harder to do this, because different parts of the image are blurred at different times, due to lower frame rates. Now, you can easily grab sharp stills in clear, high definition resolution – so a photo shoot can be condensed to just a few minutes of video.
Voice activation
We mentioned buying a remote control to snap photos when you're in position – even better are the cameras that come with voice recognition, so you can simply tell it to shoot.
Smartphones take advantage of the major voice assistant tech like Alexa, Bixby, Google Assistant and Siri. But some cameras have their own software. It's more rare in DSLRs which are designed for squaring up the perfect shot with you behind the camera, but action cameras that shoot high-res pictures often include this feature.
Slo-mo
You don't need slow motion video, but it's potentially an interesting gimmick to give you more unique ways to shoot videos for your OnlyFans profile. DSLRs and smartphones allow you to shoot in higher frame rates that, when slowed down, give you smooth slo-mo shots. If you're creating tantalizing, teasing videos then slow things down even more only adds to the suspense.
The best cameras
The best DSLR cameras for OnlyFans
DSLR cameras are all pretty high-end bits of kit, and are likely to be expensive. However they're also extremely versatile and powerful, and if you want to start getting into proper photo editing, they're essential.
Nikon D3100
Nikon D3100 Digital SLR Camera Body (Kit Box) No Lens Included - International Version (No Warranty)
Nikon D3100 Digital SLR Camera Body (Kit Box) No Lens Included - International Version (No Warranty)
Widely regarded as one of the best DSLR cameras for beginners, the Nikon D3100 offers helpful tips on creating great photos. The 'Guide' mode will actually take you through a tutorial, so you can make sure every photo is shot in the best conditions. For video you're limited to Full HD but, as we've said, that's perfectly fine for OnlyFans.
The only real drawbacks are the lack of a fold-out screen, and the shooting modes being fairly limited – if you start taking your photography seriously you may need to upgrade again.
Really easy-to-use and lightweight
No fold-out screen, and limited features
Canon EOS 90D
Canon DSLR Camera [EOS 90D] with 18-135 is USM Lens | Built-in Wi-Fi, Bluetooth, DIGIC 8 Image Processor, 4K Video, Dual Pixel CMOS AF, and 3.0 Inch Vari-Angle Touch LCD Screen, Black
If you're in the mood to splash the cash, the Canon EOS 90D is a camera packed with clever features. It's not quite professional-level but it's the sort of camera that a pro might consider as a back-up, as there's plenty of flexible shooting options.
Realistically, it's overkill for OnlyFans but some people may want this to future-proof their setup – as social networks and broadband speeds improve over time, this will be a great companion for years and is more than capable of the jump to 4K if that's needed in future.
Tons of features to experiment with, and a fold-out screen for selfies
Super-expensive, and probably more than you need
On a budget: Canon EOS Rebel T100
Table could not be displayed.
This entry-level Canon camera shares a lot of the features that the Nikon D3100 offers, but you can normally save at least $100 buying this instead, or get it for a similar price but with a load of other accessories. The overall quality isn't quite as good though – the fixed screen is pretty small and low-res, and some of the more techy elements such as the sensor just aren't quite as good.
It's still easy to use though – so you'll be taking great-quality photos not long after you've had it shipped to your home. We'd still recommend the D3500, unless your budget really can't stretch to it.
Really easy to use
Not amazing quality, and you'll soon want to upgrade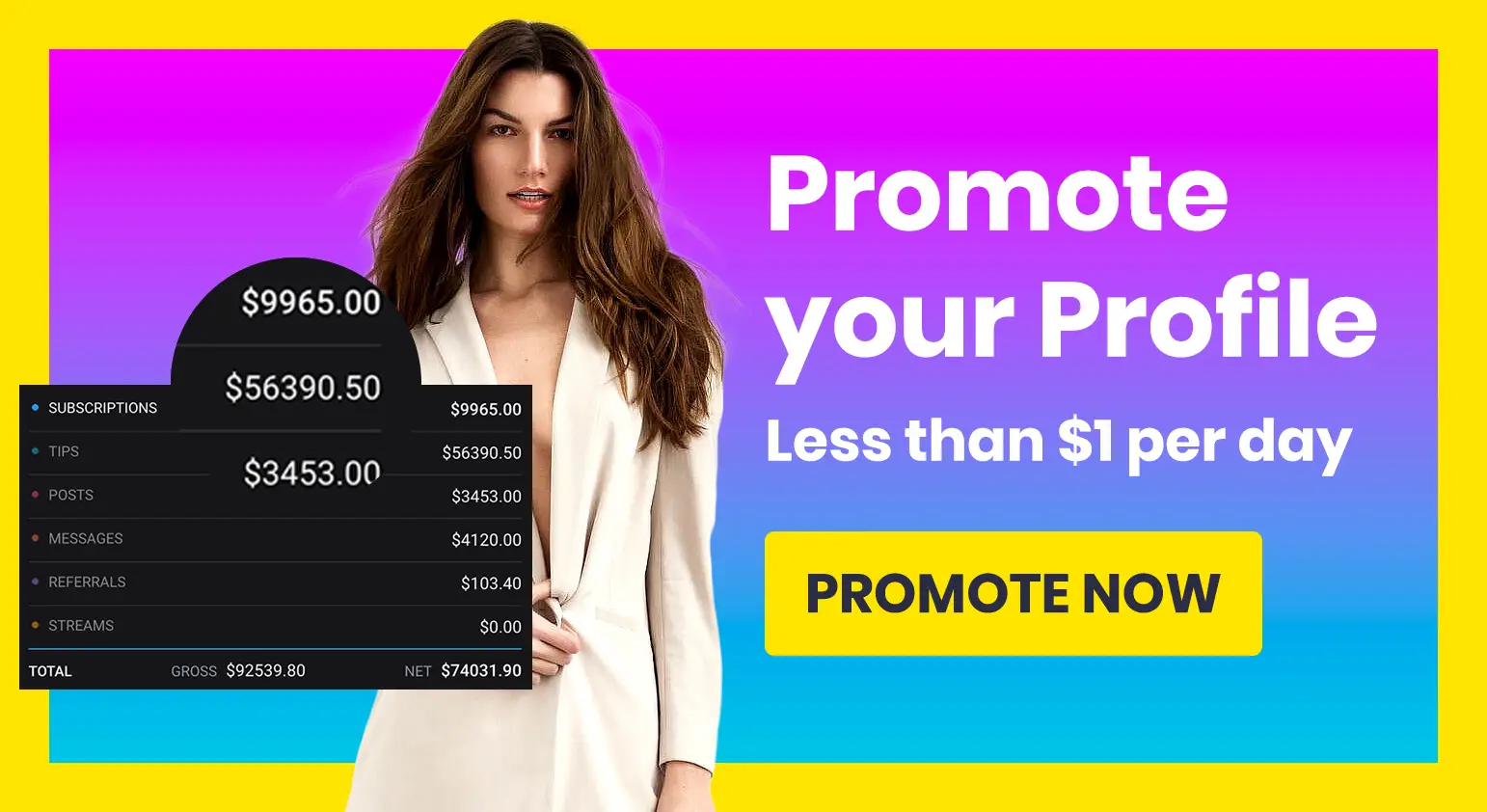 The best smartphone cameras for OnlyFans
Modern smartphones are more than capable of taking excellent photos, but they're definitely suited to a point-and-click approach. You can definitely tinker with the settings, but smartphones are primarily concerned with making things easy.
If you want ultra-high quality images to edit professionally, a DSLR is the way to go. If you want the easy life, make sure you've got a top-quality smartphone and you'll be creating gorgeous photos and videos in no time.
A note on budget – some of our smartphone recommendations cost a lot more than a DSLR. Remember that smartphones aren't just cameras, and so for the package you're getting a lot more functionality.
Samsung Galaxy S21 Ultra
SAMSUNG Galaxy S21 Ultra 5G Factory Unlocked Android Cell Phone 128GB US Version Smartphone Pro-Grade Camera 8K Video 108MP High Res, Phantom Silver
SAMSUNG Galaxy S21 Ultra 5G Factory Unlocked Android Cell Phone 128GB US Version Smartphone Pro-Grade Camera 8K Video 108MP High Res, Phantom Silver
Released in late January 2021, the Samsung Galaxy S21 Ultra is the best Android phone you can buy. In terms of photos, you've multiple lenses available for all kinds of shots, and some really clever features.
One of the best is the ability to shoot ultra-high resolution video and then pick frame-by-frame shots for super-sharp photos. Rather than constantly pausing to pose, you can film one short video and prepare an entire photoshoot in one go.
It's also got features that let you instantly shoot videos and GIFs in shareable formats, so you can snap and upload in seconds – meaning less time messing around with organization and editing.
Tons of variety in creating epic photos and videos
Pricey, but packed with other amazing smartphone features
iPhone 12 Pro Max
If you're a part of the Apple fan club, the latest iPhone also has some amazing features for shooting photos and video. A 5x optical zoom range gives excellent clarity for close-up photos, so you can mix up the full-body shots and more intimate content during a session.
It's great at capturing color so dress your set in vivid tones and your photos and videos will really stand out. And if you're looking to do a night-shoot, the low light mode will still make sure all of your curves and features are captured in high detail, which can be great as you're starting out without a lighting kit.
If you refuse to budge from Apple, but the iPhone 12 range is outside of your budget, then anything from an iPhone 8 onwards will still capture great quality content for social media, including OnlyFans.
Multiple lenses and clever software let you get creative
Also expensive, and cheaper iPhones are still a great option
On a budget: Google Pixel 4a
Google's Pixel range of phones have always been aimed at those unwilling to pay top dollar for their smartphones, and the 'a' phones dominate the mid-range market above the Samsung A-range and the iPhone SE.
The camera will automatically adjust colors and brightness settings, while the Night Sight option is one of the best – perfect if you're setting up without a ring light and want to avoid grainy images. The portrait mode also recreates DSLR quality, and is just what you need for OnlyFans.
Affordable and packed with features
Not as many lenses and features as top-range smartphones
The best webcams for OnlyFans
Most of the time, you're going to be wanting to capture video (and photos) on a camera or phone. But if you're streaming any videos to your subscribers, or you want to do 'cam' style shoots, then investing in a good quality webcam is a solid idea.
The basic webcams that are built into laptops, or come free with many PCs, might boast about being HD but they're terrible at capturing light effectively, so images are dark, pixelated and often stutter. These webcams will all be a serious upgrade.
Razer Kiyo
Most top-end webcams are produced with game streamers in mind, but that makes them perfect for OnlyFans use. The Razer Kiyo is no exception – it'll record and stream in Full HD quality at a high frame rate, so your subscribers can enjoy smooth video that'll look professionally-shot.
What helps the Kiyo stand out is the built-in ring light. It's adjustable, so you can tone down the brightness if needed, but it'll really help to keep you illuminated while you chat to fans or record your next batch of content.
Built-in ring light makes a huge difference to video quality
Expensive for a webcam
Logitech C922
Logitech are one of the biggest names in computer accessories and this top-of-the-range webcam is packed with great features. Like Razer's Kiyo it can stream and record in Full HD or in 720p HD at 60fps for smooth footage.
It doesn't have a built-in light but it makes up for that with exceptional low-light performance – it'll enhance the image so you look brighter and more focused even in a dim environment. And the microphones are excellent too – so if you do a live chat or stream with your subscribers, you'll sound as good as you look.
Super-sharp audio and video, perfect for live chats
You'll need a separate light for the best performance
On a budget: Microsoft LifeCam HD-3000
Microsoft LifeCam HD-3000 for Business with built-in noise cancelling Microphone, Light Correction, USB Connectivity with universal attachment base, for video calling on Microsoft Teams/Zoom
If your budget won't stretch to a premium webcam but you know you're going to be doing live videos with your subscribers, Microsoft's LifeCam is a great upgrade on your built-in laptop's cheap option.
It can stream and record in 720p High Definition and uses TrueColor Technology to best capture the brightness of your set – so you and your background will look clear and sharp.
HD streaming and recording with accurate colors
Doesn't perform amazingly in low light – may need a ring light to support
A quick note on webcams
If you're shopping for your OnlyFans career and you know you're going to be live streaming, don't rush into buying a webcam. If you're also in the market for a camera, note that most DSLRs have been updated since 2020 with software that lets them work as a webcam.
So, consider investing in a decent DSLR and using a USB cable, and you'll have both an outstanding camera for photoshoots and videos, and a crisp, clear webcam for streaming to your subscribers.