👋 Got a fan account that needs a boost? Promote it here. We support ALL platforms ❤️ Get a FREE digital eBook packed with Onlyfans tips with every ad purchase!
The demand for quality online content continues to grow, in large part thanks to the success of sites like OnlyFans. And while adult content hosting sites have had a lot of publicity in recent years, not everyone is interested in producing that kind of material.
Which website should you consider if you're looking to showcase cookery tips, fitness advice, or your modeling portfolio? There are so many options it can be difficult to know where to start.
Two of the biggest names in the business at the minute are veteran Patreon and relative newcomer Fanvue. Both of these sites provide fundamentally the same service but work in quite different ways, so it can be confusing to know which one to go with.
Whether creating online content is new to you, or you're looking to make a switch from your existing host, we're here to provide a direct comparison between these two competitors to make life easier for you. Let's jump in!
Intro to Patreon
Patreon was one of the earliest innovators of content hosting platforms and has been around since 2013. As such, it's one of the most recognizable brands out there and continues to be very popular despite the growth of competitors.
Patreon emphasizes giving those who are already creating content a sustainable secondary income, and a place to reward their followers with additional exclusive material.
Popularly used by YouTubers, podcasters, writers, and musicians, Patreon allows users to offer a monthly subscription service, showcasing extra content for a regular fee. In this way, it functions as both an additional revenue stream and as a form of guarantee against loss of income elsewhere, such as unexpected demonetization of YouTube videos.
While Patreon doesn't allow explicitly adult content, nudity is permitted. Nude and semi-nude modeling and art that involves these types of images are welcome, so long as guidelines are closely followed.
You can sign up to Patreon here.
Intro to Fanvue
Fanvue is one of the most recent content creation platforms, and is rapidly growing in popularity. Just like Patreon, it uses a subscription-based model. While it is still a newcomer to the market, the owners are clearly aiming to tackle the direct-to-fan sector head-on and have been constantly working to update features and improve customer service.
Unlike Patreon, Fanvue is intended to be used as a stand-alone platform, rather than as a secondary subscription service. Because of that, there's a big emphasis on discoverability and communication features. Although it's still a relatively young site, it's one of the more exciting options available at the minute.
The creators of the platform have made it known that they intend the website to remain open to all kinds of content creator. This means it's not just aimed at those producing adult content, but those wishing to promote content of various kinds, from music, cooking, niche hobby interests and more.
Despite this position, Fanvue is definitely home to more adult creators than those offering safe-for-work content. The website has issued a promise that adult content will never be banned from the platform. If you think you might be interested in producing adult content at some point in the future, it's worth considering as a secure platform.
You can sign up to Fanvue here.
How easy is it to use?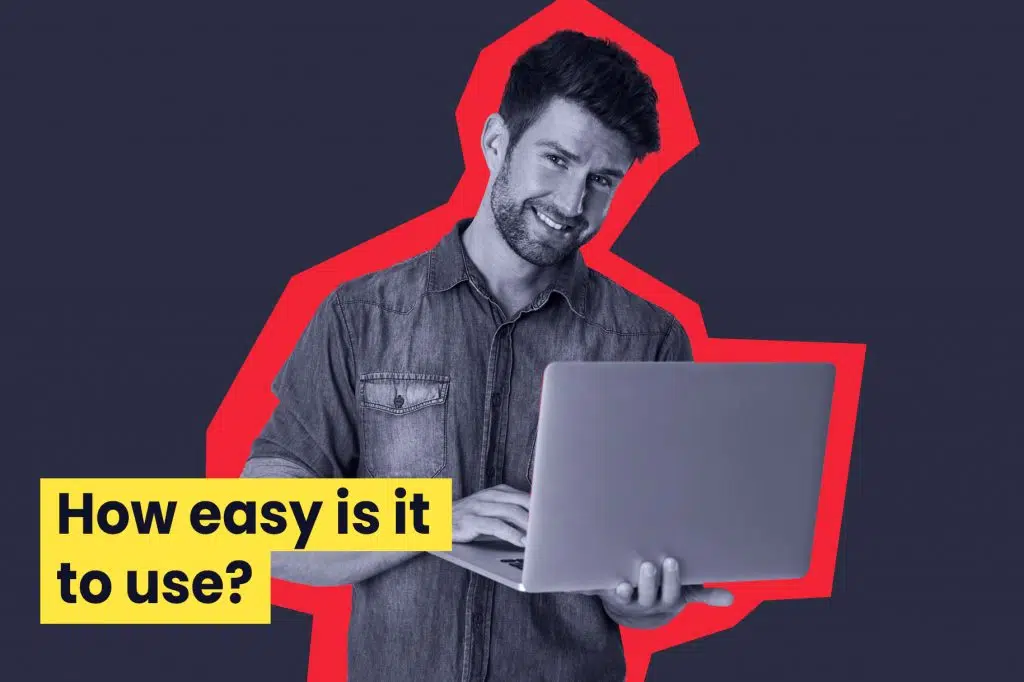 Patreon has a bit of a reputation for being slightly awkward to get to grips with for new users. It's an older website, with a less intuitive style than many more contemporary competitors.
Most users report that it takes a little getting used to when you're starting out, and that some of the more complicated aspects of content creation, like revenue streams and fees, aren't always as clear as they'd like. This can make getting started quite daunting for newcomers.
That said it's not exactly difficult to use, it's just showing its age a little. Once properly set up, Patreon accounts more or less run themselves. All the user has to do is keep updating content and drawing in subscribers from elsewhere.
In terms of ease of use, Fanvue definitely benefits by being a newcomer to the industry. The creators have clearly tried to learn lessons from more established brands and have put a lot of emphasis on making the site easy to navigate so that it offers a pleasant experience for creators.
The interface is simple and scaled back, working in a very similar way to leading social media sites such as Instagram. Most users think that the settings are easy to navigate, and information is clearly and simply presented.
It's probably not a surprise considering the company's emphasis on creating an intuitive interface, but Fanvue takes the lead comfortably in this category.
Winner: Fanvue
Ways to make money
Patreon is a subscription-only platform. This means the only way you can make money is from your subscribers paying a regular fee every month.
However, they do have the option of multiple levels of subscription for your fans, meaning you can offer increasing levels of exclusive content for a price. This does give you more control over your income, and offering different levels of exclusivity is never a bad thing.
Fanvue also works primarily through offering monthly subscriptions, but has several other ways to monetize content. It offers a tipping feature so your fans can give you a little extra for your work when they're in the mood. It also has the option of creating exclusive paid-for content. This content appears prominently on a user's profile but is blurred until a chosen fee is paid. You can also send your subscribers private messages, which they have to pay for in order to access.
Whereas Patreon can provide a stable form of income through its subscription model, Fanvue works in a similar way whilst also boasting several other ways to build revenue. Again, while there's nothing particularly wrong with Patreon, Fanvue simply offers more.
Winner: Fanvue
How much can you earn?
There are two things to consider when assessing how much you can earn on a given platform. The first is how large your subscriber base is and how easy it is to build, and the second is what kind of fees the host charges on your income.
As we've already touched on, Patreon is really intended to be used as supplementary income for content creators, rather than their main source. People rarely use it as their primary platform, and simply direct followers of other sites to their Patreon account if they wish to access exclusive work.
Patreon has something of an advantage in being an established brand. If you have content elsewhere (YouTube, for example) and a potential subscriber likes your work, it's fairly likely they'll search to see if you have a Patreon account. However, Patreon has no real discoverability features. If you want to build on your subscriber base, you'll need to put in the work advertising elsewhere.
Fanvue is constantly working on its discoverability feature, one that works in a similar way to Instagram. Essentially, if your content matches the sort of thing someone browsing the site usually enjoys, your profile will be recommended to them. This makes it far more likely new subscribers will stumble across your work. In terms of how easy it is to build a fanbase, Fanvue is definitely the more attractive option.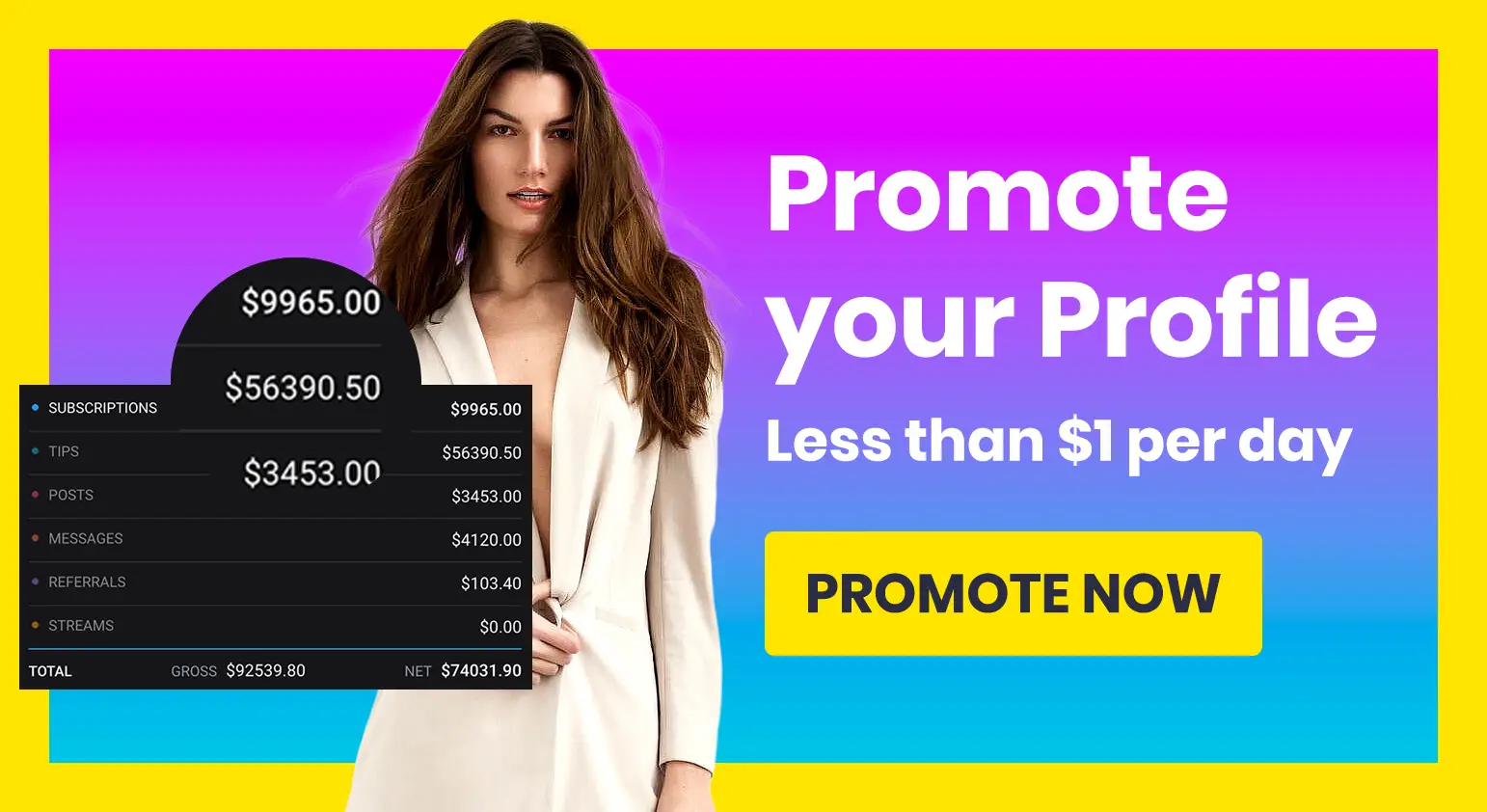 Patreon charges between 5 and 12 percent of any earnings from the site, depending on which level of their services you sign up for. This may seem to compare well at first to the industry standard of around 20 percent, but Patreon does also charge processing fees, both for withdrawing money and for donations. Practically, you can expect to end up paying around 20 percent of earnings made on Patreon in total.
Fanvue charges a flat 20 percent on any earnings made through the platform which is pretty standard across the industry. Very few alternatives charge less than this.
It's also worth pointing out that Fanvue has the option of earning passive income through their referral system. If you refer a new creator to the website, you'll earn 5% of their total earnings for the lifetime of their account.
While both will end up charging you around the same amount, Fanvue wins out by having a more transparent fee system, and more options to build income.
Winner: Fanvue
Payout frequency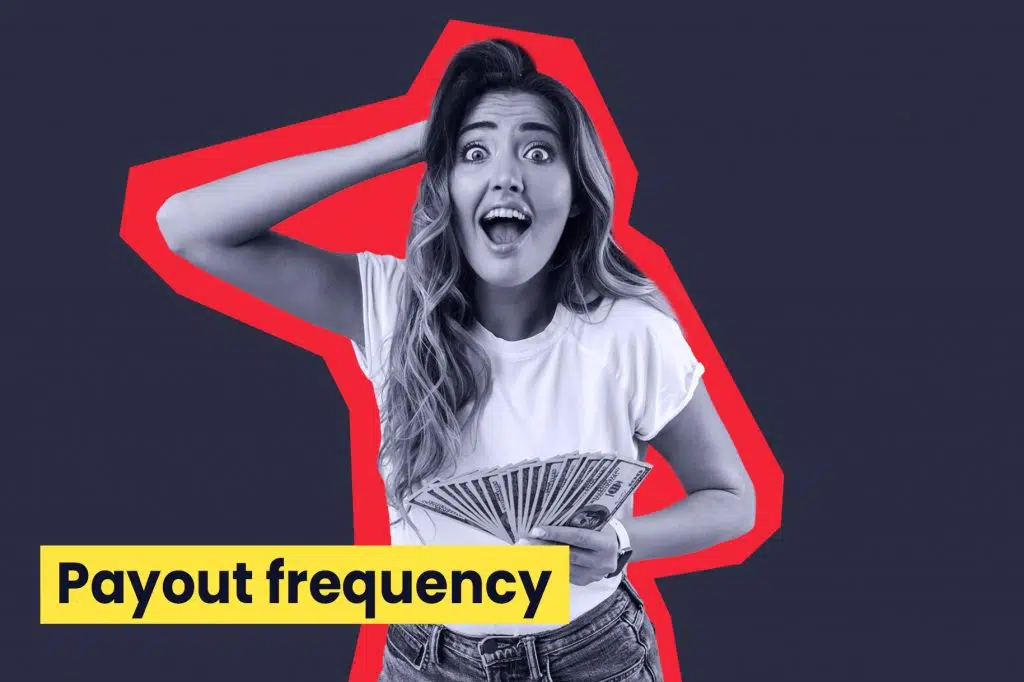 How quickly you can access your money is important. It doesn't matter if you've racked up loads of subscribers if your funds are locked away on your chosen website.
Patreon process payments on the 1st of every month and advises users to set up a withdrawal on the 5th of every month to allow for any delay in processing times. Once a withdrawal is requested it typically takes between 1 and 5 business days to be processed, and only one request can be made every 24 hours. While this gives you a little less control over your income than some platforms, it does offer a reliable and consistent way of being paid, which is a bonus.
Once someone pays your subscription fee on Fanvue, the money rests in the platform for 7 days before being cleared. Those funds will then show up on your available balance and be able to be withdrawn, so long as there's at least $20 in the account. Once you've requested a withdrawal it can often be processed in as little as a few minutes, which is a big draw for Fanvue.
While both websites offer reliable payment, Fanvue definitely gives its users more control over their earnings.
Winner: Fanvue
Which has the best features?
Patreon is a pretty simple site. We've already discussed its main stand-out feature, which is the ability to offer varying levels of subscription to followers.
And we've also already covered one of Fanvue's key features – the discoverability tool. Plus, it has a host of features to support this.
One of its most prominent is the channel promo video. This lets you create a short video that will be visible on your profile, to advertise your content to any Fanvue users.
As well as the usual subscribe option, it also has a Follow option. Basically, this allows users who haven't subscribed to your channel to view any content you post that you decide to not keep hidden behind a paywall.
If someone finds your profile and thinks you make something they might be interested in, they can keep an eye on any free content you produce and decide from there whether or not you're the kind of creator they'd like to subscribe to.
Finally, Fanvue also allows live streaming directly through their site, which gives an extra way to stay in touch with followers and give up-to-date content.
It can't really be overstated how much of an emphasis there is on Fanvue on discoverability, and how much thought and effort has been put into things to make it a simple process. Fanvue clearly wins this round.
Winner: Fanvue
What's the support like?
Customer support can really make or break a good content hosting site.
Patreon primarily answers customer questions via email, or Twitter if the query isn't related to billing or security. Their expected response time via email is 1 week. While this isn't terrible, and it can certainly be helpful having a record of correspondence, a week can be a very long time if you're having issues withdrawing funds to pay your bills.
One of Fanvue's best features is just how good its service is. It offers a live chat tool to answer any creator or user requests as quickly as possible and has a fantastic FAQ section on their site. They also have an elite dev team ready to handle any IT issues quickly, so even if it's a complex problem, it'll be fixed before you know it.
Winner: Fanvue
So, which is best?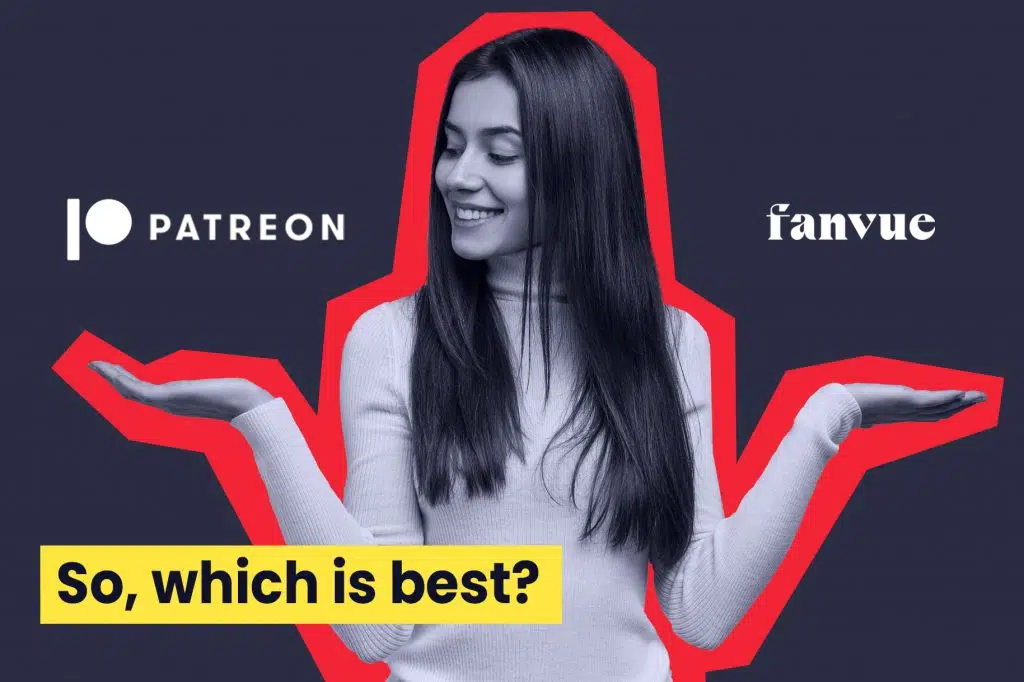 Patreon is a reliable and recognizable big name in the business, and there's definitely something attractive about choosing a well-known brand.
That said, looking at our side-by-side comparisons Fanvue is consistently more dynamic and has more to offer in every area. In a straight-up contest, Fanvue definitely wins, but there's often more to it than that, and the kind of content you create and the position you are currently in could play a big part in your decision.
Patreon may be best if you're an established content creator looking for a side revenue. If you're just thinking of starting out though and want to host all of your content in one place, Fanvue clearly has the edge.
But one thing we would say – if you're a creator of safe-for-work content, don't disregard Fanvue just because it welcomes adult creators too. If anything, you have more of a chance to stand out on a site like this if you do your own content right.
Final Score
Patreon wins: 0 – Sign up here
Fanvue wins: 6 – Sign up here
Draws: 0
We've judged there to be a pretty clear winner here but choosing which is best for your needs will ultimately depend on you. Both platforms are different enough to be worth considering, but we know which one we'd recommend. Check out some more sites like Fanvue and OnlyFans here.