👋 Got a fan account that needs a boost? Promote it here. We support ALL platforms ❤️ Get a FREE digital eBook packed with Onlyfans tips with every ad purchase!
There are a lot of people out there now looking to find their perfect fan platform. Whether you're someone who already has a creator career on another platform that you aren't happy with, or if you've seen how much success other creators have had, and you want to try it. There are a lot of options available, and it could get a little confusing.
Especially when two of the brightest and newer entrants into a rapidly-expanding part of the internet sound so alike. But there are a lot of differences when you look at Fanvue and Fansly. And that's what we're going to explore in this in-depth guide.
So, read on if you're considering setting up a new fan platform account and you want to know whether Fanvue or Fansly is a good option.
Intro to Fanvue
Fanvue is rapidly winning over content creators as one of the best fan platforms to have emerged in the last few years. True, it doesn't yet have the brand recognition that OnlyFans or Patreon might have, but it's got a lot of great benefits that are proving popular, and it's showing a real drive to make creators' lives a lot easier.
All creators are welcome on Fanvue, whether you prefer adult content or you want to make fitness videos or cookery guides. In reality, as is the way with the majority of fan platform sites like Fanvue, most creators that sign up are selling some form of adult content.
Fanvue is determined to make creators feel comfortable on their platform though. Following OnlyFans' decision in 2021 to ban all adult content (a decision that they quickly withdrew), Fanvue made a commitment to never ban adult content, and to be "for all creators, now and forever".
What helps set Fanvue apart – and we'll cover this in a little more detail throughout the guide – is just how much care the company has put into its site, and how good a service it offers. Creators and users alike will enjoy outstanding support from Fanvue's dedicated team, and the site is packed with great features.
Sign up to Fanvue here.
Intro to Fansly
Fansly was first set up in 2020, but it became one of the fastest-growing fan subscription platforms throughout 2021 as many people chose to leave OnlyFans due to the aforementioned wobble over adult content.
Fansly is more like an upgraded version of OnlyFans. While Fanvue is its own platform with its own distinct look and feel, Fansly is modelled a lot more closely on the style of OF, but with a choice few upgrades. This could be appealing to anyone who already has an OnlyFans page and is looking to move, since the transition will be fairly seamless.
Similarly to Fanvue, Fansly allows creators of all types, but most creators using the site are promoting adult content.
Sign up to Fansly here.
How easy is it to use?
When you look at how easy a fan platform is to use, it's hard not to start the conversation with a look at OnlyFans. The reason for that is because OnlyFans' popularity skyrocketed in a way that most people couldn't have predicted. And you could probably make the argument that it grew too quickly.
As such, what was quite a basic website design never got that care and attention that it probably needed, since focus instead went to making sure the site could just work for the millions of users who were signing up. The usability of the site was an afterthought.
What this has done is left a huge opportunity, because despite OnlyFans' huge successes it isn't impervious to criticism, and ease of use is one of the first things people will complain about when talking about the platform.
With that context in mind, let's compare Fanvue and Fansly. Starting with Fansly, it's more of a refined version of the OnlyFans style. It looks very similar to OF but it has added a few quality of life upgrades through new features, and a marginally better interface. Creators on Reddit have said that they find it simple to use, and a bit easier than OF to navigate.
Fanvue hasn't taken the same approach of copying and improving on OnlyFans though. Instead, it has built a site that takes the user experience into consideration from the get-go, both for creators and for customers.
It's really easy to get around the site and it looks just a lot more appealing. Plus, it's properly optimized for mobile – while none of the platforms can have an app due to adult content, a website that feels designed for mobile is so much easier to use than one which doesn't have the same care.
With an approach that is committed to the best experience, Fanvue easily takes the win here.
Winner: Fanvue
Ways to make money
The main way that a creator makes money from a fan platform is through subscriptions. The whole idea of these websites is that they allow you to upload your photos and videos, and they're hidden behind a paywall.
Once a user agrees to subscribe to your page, they'll pay a monthly fee in order to get around that paywall. They'll be able to browse all of the content you've posted in the past, as well as any new content you add. And if they cancel their subscription at any point then they'll lose access.
Both Fanvue and Fansly follow this model. Both sites also allow you to charge for private message access, and they let users give you tips. Tips play a big role in how you'll make your money since if you're a creator who is engaged with their fans and communicates with them regularly, you'll be surprised at how much your more loyal fans are willing to send to you just as a thank-you.
In terms of these basics, Fanvue and Fansly are the same. But there are a couple of key differences in the ways you can earn money using the sites.
Firstly, Fansly offers the option to set different subscription tiers all from one account. You might have a free option for seeing a few of your less risqué photos, a mid-tier for access to most of your posts, and then a premium tier for access to longer videos or your more daring content.
This is a great way to leverage fan interest – you can show off a little bit of a tease for free, hook them with your mid-tier content, and then upgrade them to premium once you've shown that you're worth the customer's hard-earned money.
Ultimately though, it's still a subscription fee, and not a separate way of earning money. Fanvue instead offers the option to sell individual clips on a one-off basis. Both subscribers and non-subscribers have to pay this fee.
If you have a premium video then putting it on the site with a one-off fee could get you more money from subscribers, and it could earn you money from people unwilling to commit to a long-term subscription.
One last thing to note is that both Fanvue and Fansly also let you earn money through referrals. When you refer a new creator to the site, you'll earn 5% of their total earnings for yourself. The difference is that, with Fansly, you only get that commission for one year, while with Fanvue it's for the lifetime of that creator.
With the option to sell individual clips, and the extended referrals period, Fanvue snaps up this category too.
Winner: Fanvue
How much can you earn?
How much you can earn on a fan subscription platform depends on two things: how easy it is to build up a fanbase, and how much money the platform takes from you.
Let's deal with the latter first. As standard, both Fanvue and Fansly take a 20% cut of any money that you earn on their sites. 20% is pretty much average across the industry – there are a handful of sites that charge a little more, and one or two that sometimes charge less, but broadly speaking 20% is seen as a fair commission.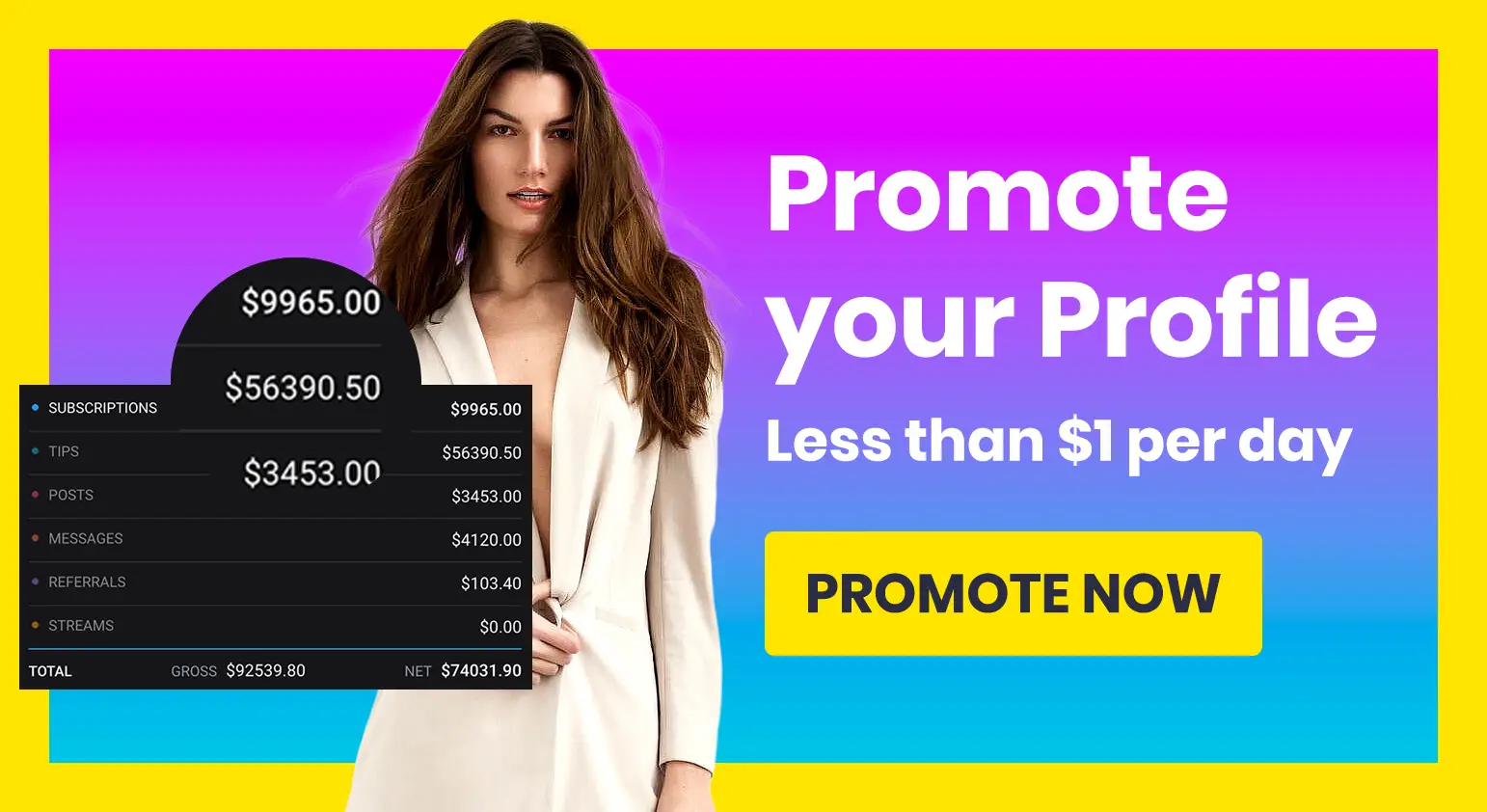 But (and this is a big but) Fanvue offers a pretty awesome deal – for your first 12 months as a creator, they'll only take 15% commission before it reverts to 20%. It's a great way of earning extra money while you're building up your subscriber base.
So let's explore that more – how easy it is to build a subscriber base on each platform, and how can you get more and more subscribers?
With Fansly you're essentially on your own. Because it's modelled on OnlyFans, it works in the same way, which means it's not really designed to help creators be discovered. Instead, you're relying on your own ability to share a direct link to your Fansly profile with your fans on other social media platforms.
Fanvue is better in this regard, because it does have a discoverability feature which works like Instagram's. What this means is that, as users are browsing the Fanvue website, they will see recommended profiles that they might be interested in.
To be clear, the bulk of the work in building up your fanbase still resides with you, but Fanvue at least gives you a helping hand, which can boost your earning potential.
Winner: Fanvue
Payout frequency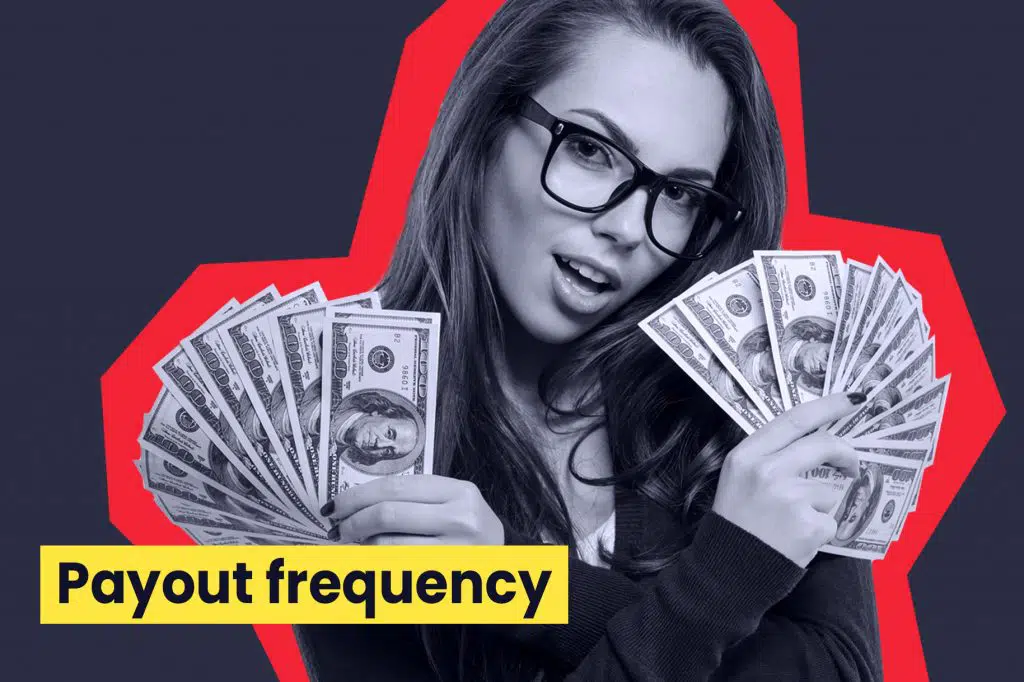 How quickly you're paid is important – you don't want your fan platform to have locked up your fees for weeks on end when you might rely on them to pay the bills.
Thankfully, both Fanvue and Fansly are on the better end of this scale, with fees available for you to withdraw after just 7 days – faster than many other platforms. Withdrawals are quick too, with low minimum payout amounts. This round's a tie.
Winner: Draw
Which has the best features?
Fansly features
Fansly doesn't have many features that Fanvue doesn't. In fact, there is only one worth calling out, and it's a feature that Fanvue does share – but for now, Fansly has the better version. And that's geoblocking.
This is a handy feature that means you can block users from a certain part of the world from seeing your profile. Want to start a career as an adult content creator but petrified that your family or friends could see your photos and videos? Just block where they live. They'll never find you on the site.
Both Fansly and Fanvue have geoblocking. What makes Fansly's geoblocking a step ahead of Fanvue and other sites is the option to block people down to city level, while Fanvue only lets you block on country level. If you live somewhere with a huge population then you don't want to block the entire region for the sake of stopping your group of friends from seeing your nudes. City-level blocking is much more targeted and means you still have a huge potential audience.
Fanvue is working on improving its geoblocking to allow for state and city-level blocking in future.
Fanvue features
One of the first features you'll be introduced to on Fanvue is the channel promo video. This lets you create and upload a short video that essentially works as a teaser for your main content, and can be viewed by anyone on the site. It's a great way to help show potential subscribers what they'll be getting. Fansly's option to have some content available for free it similar.
We've already touch on the discoverability feature of Fanvue but it's worth hammering the point home – it really is a key feature for the site as it makes it a much better experience for users, and helps creators earn more money.
Fanvue is also looking at adding some more unique features to their site, one of which is the option to mint and sell your own NFTs. NFTs (or non-fungible tokens) are all the rage right now, with people yearning to own something digital that is unique to them. The ability to create a photo or video that you can sell to one of your loyal fans with an added bonus of exclusivity could open up some serious earning potential.
It's also worth calling out the Follow option that Fanvue has added. This allows users to follow a creator without subscribing to them. They can't see the content hidden behind the paywall but they can pay for individual clips, pay to send messages or offer tips. It essentially means you can add a 'free' tier to your offering, keeping the best content for paid users but still making money from those who don't want to subscribe (yet).
And Fanvue isn't stopping there. It has committed to developing new features, asking creators to make their own suggestions and vote on what should be the next priority. If you sign up to Fanvue you can expect to have a lot of tools and resources to play with.
Shared features
One feature both sites share equally is automatic watermarking. With this option enabled, any photos or videos that you add will have a watermark added to them in an inobtrusive way. This is really useful because, if someone were to come onto your profile and steal your content to upload elsewhere, you'll have an easier time getting it removed from that new website. The watermark helps you to prove that the content belongs to you.
So, with more features, Fanvue clearly takes this one. For now Fansly does have the better options for geoblocking but Fanvue's not far behind on that one, and it has so many other useful features too.
Winner: Fanvue
What's the support like?
Remember how we said that Fansly's popularity really took off during 2021? The site has openly admitted that this did have a drawback, in that they couldn't keep up with demand for customer support, and they didn't offer the standards of service they hoped to.
But even in admitting that, Fansly elevated itself above some other platforms like OnlyFans, which is terrible at replying to customers and doesn't seem to care. Fansly's responses are also personalized, and not just cookie-cutter responses that maybe miss the point.
Fanvue offers the same level of personalized response and hasn't had the same issues that Fansly has. Fanvue also has a separate dev team dedicated to creator requests and IT problems – it's this team that makes sure any technical issues are resolved within 48 hours and that new features are added regularly.
Fanvue wins this round too, but shout out to Fansly for being honest about their customer support goals and putting in the work to achieve them.
Winner: Fanvue
So, which is best?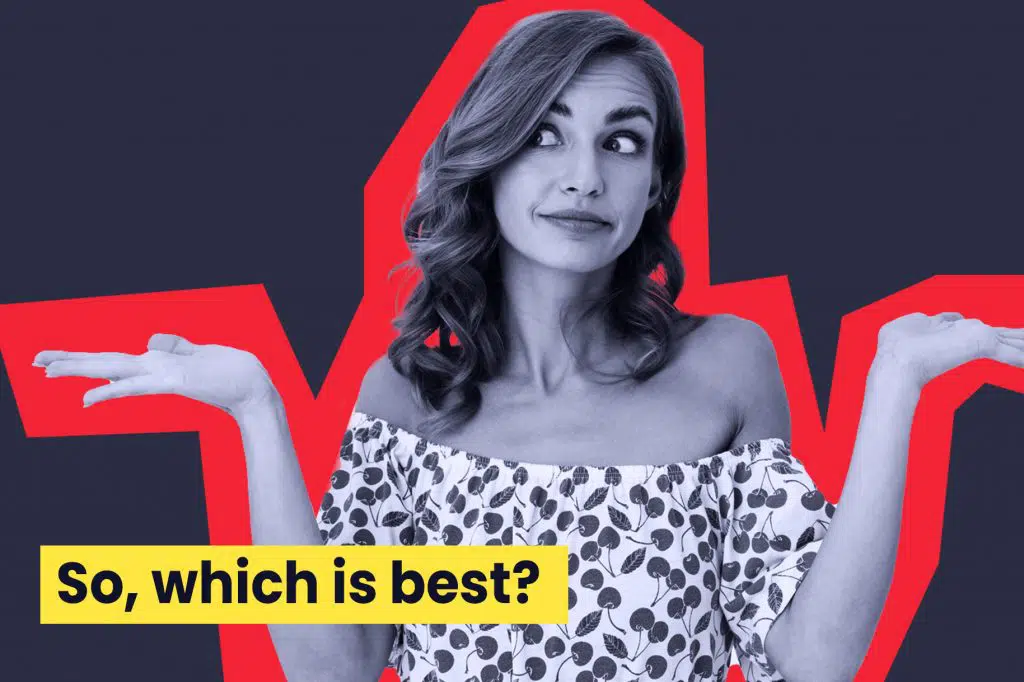 When you look at it on a round-by-round basis, Fanvue has swept the floor with Fansly here, but that's not the total picture. Yes, Fanvue probably is the better platform overall – it's got a much better website design, more features, extended referral lifespan and better support for its creators.
But it tells a harsh story on Fansly, which is a solid platform in its own rights, and certainly a lot better than some of the other options out there. It's definitely succeeded in its goal of providing a version of OnlyFans that is better in every way. It's worth taking the time to check out both sites yourself and see which fits you better.
Final scores
Fanvue wins: 5 (Sign up here)
Fansly wins: 0 (Sign up here)
Draws: 1
That's how we've scored it, but your opinion will matter too. When you set up a profile on a creator site, you'll need to dedicate a lot of time to making it successful. So don't rush into your decision. Fanvue is an excellent choice, and Fansly's really good too, but consider taking a look at some of our other alternatives to OnlyFans.