👋 Got a fan account that needs a boost? Promote it here. We support ALL platforms ❤️ Get a FREE digital eBook packed with Onlyfans tips with every ad purchase!
Fan subscription platforms aren't identical, but at their core, they do work in very similar ways – especially when you look at the main income streams for creators.
What happens is:
Creators set up a page behind a subscription paywall
They upload photos and videos to this page and then promote it as much as possible
Interested users pay the monthly fee, and are granted access to the content
That is essentially the bread and butter of content creators using fan subscription sites, with most websites also allowing users to tip their favorite creators too.
But these aren't the only ways you can make money as a creator using a fan subscription platform. Depending on which one you choose, there are often extra features which can help you to provide a more diverse service to your fans and bring in additional streams of cash every month too.
So, let's take a look at the best optional extras that some fan subscription platforms offer, and how to make the most of them.
Selling video clips
One of the more popular options offered by a large number of fan subscription websites is the ability to sell individual video clips in a store. This is a fairly common feature, with most subscription sites having some form of clip store.
The benefit of this is that it lets you create videos that are a little different to those you post on your regular feed, which means you can entice subscribers to pay a little extra for a special treat. It also serves as a way of earning from people who don't want to commit to a monthly subscription too.
To make the most of this feature, you should be thinking carefully about the videos you give out on your feed, and how you can take them to another level to sell as a one-off. It might be a longer video or a video where you try an experience for the first time.
And if you just want to make money from non-subscribers, you could make a compilation of clips from your feed videos. You aren't giving everything away, but enough to justify charging for the video, plus it then serves as an advert to maybe convince those people to subscribe as well.
Private Messaging
Probably the second most widespread feature behind a video store, the option to charge for private messaging is another extremely popular way for creators to build a rapport with their fans and provide a service that they're willing to pay for.
The reason that users subscribe to fan subscription pages is that they want to connect with creators. There are plenty of photos and videos they could look at online for free, but a fan platform allows a user to feel a connection with the person they're subscribing to.
And there's no better way to strengthen that connection than by chatting via private message. Some sites let you charge per message received from the user, while others may charge a set fee for access to DMs.
The only way to really make the most of this is to make sure you're engaging in your replies. You want to reward the person messaging you with your time and effort, so don't just ignore them or send generic replies.
Video calls
A step up from private messages, video calls are an even more intimate and personalized service that a handful of subscription platforms offer.
The benefit of video calls is that some sites let you charge by the minute, instead of a set fee for a call. The longer you can engage the person calling you, and keep their interest, the more money you can make.
With that in mind, you should be confident on your video calls and be sure to keep the conversation moving. If you're planning on offering any adult content through your video calls, don't panic and rush things. Take it slow, and you're more likely to keep them on the line for longer.
And people enjoy being teased! They don't want to call you to see you strip off in record time. Let the call play out, work with them on what they want, and you can soon make a new favorite customer who wants to call you on a regular basis.
Live streaming
Why video call with one person, when you can essentially manage a video call with a large audience at once – just one that you can't see?
Live streaming is more of a one-way video call, but you can really build a community if you choose a platform which offers it. Not many do – LoyalFans is one that does as part of a regular fan platform, but often live streaming sites are standalone and don't offer subscription services too.
The key to good live streaming is to make sure you have a plan for how long you're going to stream, and what you're going to do during the stream. You don't want to run out of ideas and end up sitting around trying to force conversation with a comments list.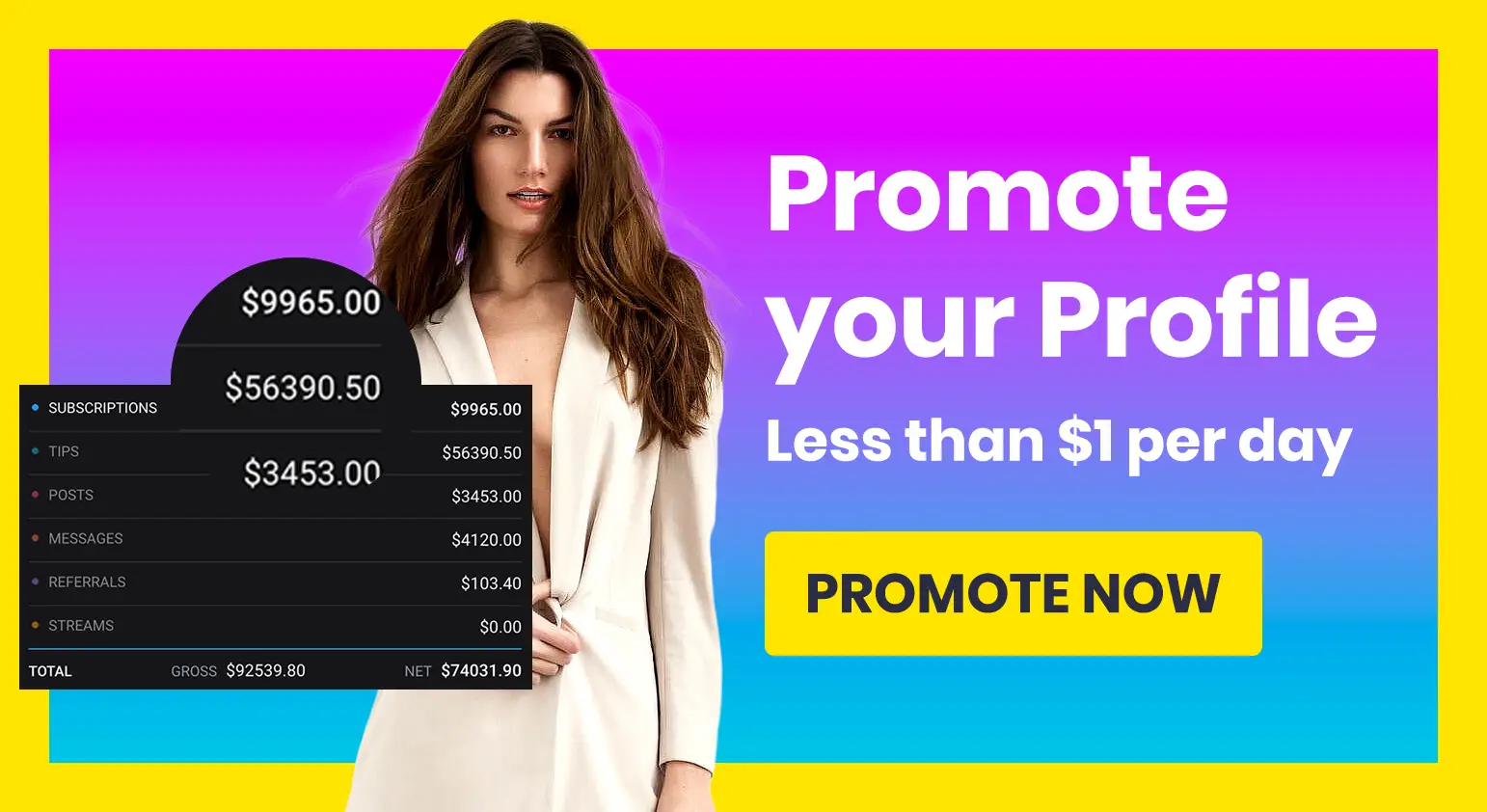 Again, timing and pacing are key – don't rush, but have a few ideas you can get to. A lot of live streamers connect toys to their stream, with tips that automatically control the toy – so look into that if that sounds like something you'd be interested in.
Wishlist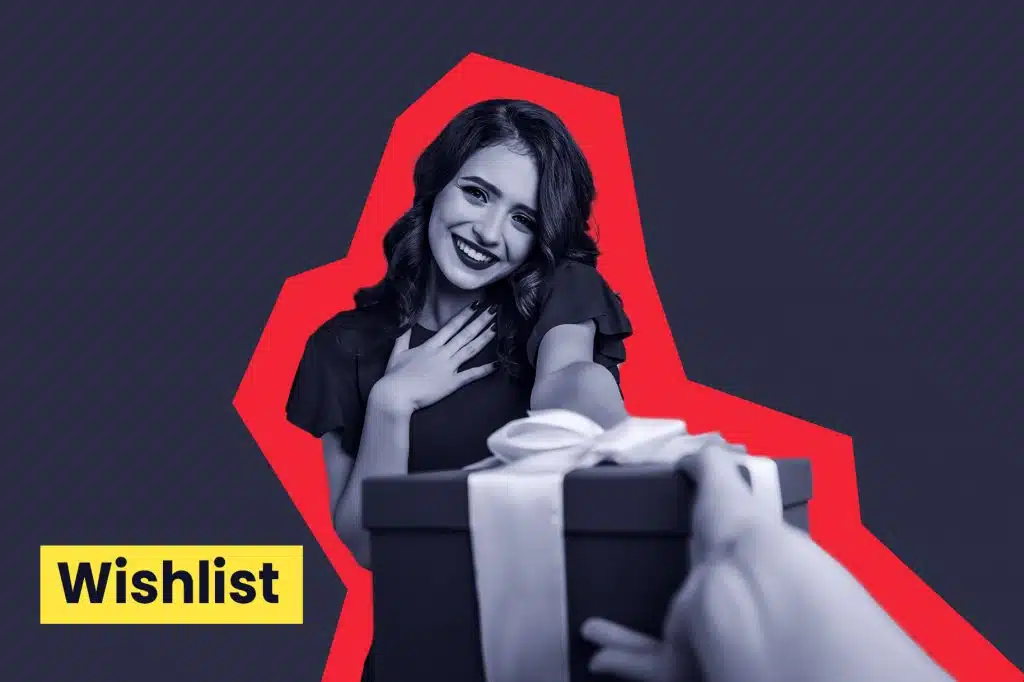 Not all of your earnings from fan subscription websites have to take the form of a cash payment. Instead, some sites let you set up a wishlist of items that your fans can buy for you.
Now, normally these items will be things they want to see you using or wearing, but it's also fine to add in a few personal items that you want too.
Then when you're chatting with your fans, make sure they know you have a wishlist, and how much you'd appreciate it if they bought you a gift from it.
You'd be surprised how willing people are to treat their favorite creators.
Just be sensible with the list. Don't be greedy and fill it with expensive goods, unless you specialize in findom, where you're more able to get away with that sort of thing.
You don't want to come across as entitled.
Physical store
The opposite of a wishlist – instead of you asking for gifts, you can set up a store where your fans can buy gifts from you.
Sometimes these are digital, but there are a handful of subscription platforms that allow you to set up a physical store too.
What you sell through these is up to you, provided it's legal. You might want to get quite professional and offer merchandise, but that doesn't tend to be right for this audience – instead, think along the lines of used underwear.
It's a niche, true, but you can turn around a decent profit on select items of lingerie if you shop carefully.
Shout outs
Shout outs are a really cool feature that is unique to LoyalFans, which is one of the better fan subscription platforms for creators that want to try new features and ways of connecting with their users.
Shout outs work in a similar way to websites like Cameo – you offer short videos for a set price, and anyone can pay for one. They fill in a few details, and then you create a personalized video just for them, talking directly to them, as soon as you can.
They're designed to be a low-cost option that shouldn't take you long – most videos will be under a minute, though you can decide to charge more for longer videos if you want.
Users love them because they don't have to pay a large fee, and they still get quality, personalized content from their favorite creator which talks directly to them.
So, by being clever with your pricing, you can spend an hour a day making videos and easily boost your daily earnings by $50-100 – you just need to make sure you promote the service everywhere you can.
Final thoughts
This article talks a lot about "how you can make more money" from users, which can sound a little bit like you're trying to milk their wallets dry.
So, make sure you retain a positive mindset, that you're always offering services. And remember that users choose to come to these fan platforms and spend their money, so you aren't deceiving them. You're giving them more options for them to be entertained and helping them to feel connected to you in different ways.
It's also important to be brave as a creator. If you're someone who is used to just sticking to subscriptions and tips as your income streams, try to give live streaming, a store, video calls or something like shout-outs a try.
The more you can diversify your income, the wider an audience you'll reach and the more you'll protect your earnings in future.
Fan platforms are constantly creating new ways for creators to connect with fans, and sites like LoyalFans offer a comprehensive selection of features. It's up to you to make the most of them.