👋 Got a fan account that needs a boost? Promote it here. We support ALL platforms ❤️ Get a FREE digital eBook packed with Onlyfans tips with every ad purchase!
The most important part of your OnlyFans profile is your profile and header image. People are using OnlyFans for visual content, and so there's no better way to tell people what your profile will be about than with a killer profile shot and banner.
At least, that's the idea. But in practice, there are so many OnlyFans users that there's a lot of very similar profile picture styles. The real opportunity to sell yourself, and set yourself apart, is in your bio.
Your bio is the short bit of text that anyone browsing OnlyFans can see. You don't need to be an amazing writer to create a killer bio. What matters is quickly grabbing attention, explaining what people can expect, and doing it in a fun, tantalizing way.
Basic English Matters
We won't labor on this point, but spelling does matter in your profile. Use perfect English, and nobody will bat an eyelid because no one is looking for someone who speaks eloquently.
But write a profile that's riddled with mistakes, and you'll look less appealing. People will assume your profile has been thrown together with little care, and they'll take you less seriously. The chances of someone risking their money to subscribe to you will only get lower if you look lazy.
So get someone you trust, who knows you have an OnlyFans page, to read your profile and check it.
Be Explicit…ly Clear
In your images on social media when you're promoting your content, you've probably been a little bit sultry and suggestive, without being too obvious what you're doing – otherwise your social profiles will be shut down.
By the time someone is on OnlyFans, they aren't looking for vague clues. They want to know exactly what you're offering.
So, drop the hints and be upfront. If you tell someone you share adult content, make sure it's clear what kind. There's a lot of competition, so you haven't got time to start playing coy. At the same time, be honest. If you tell people you're going to have explicit videos and photos, and you don't, all you'll get is a ton of refund requests.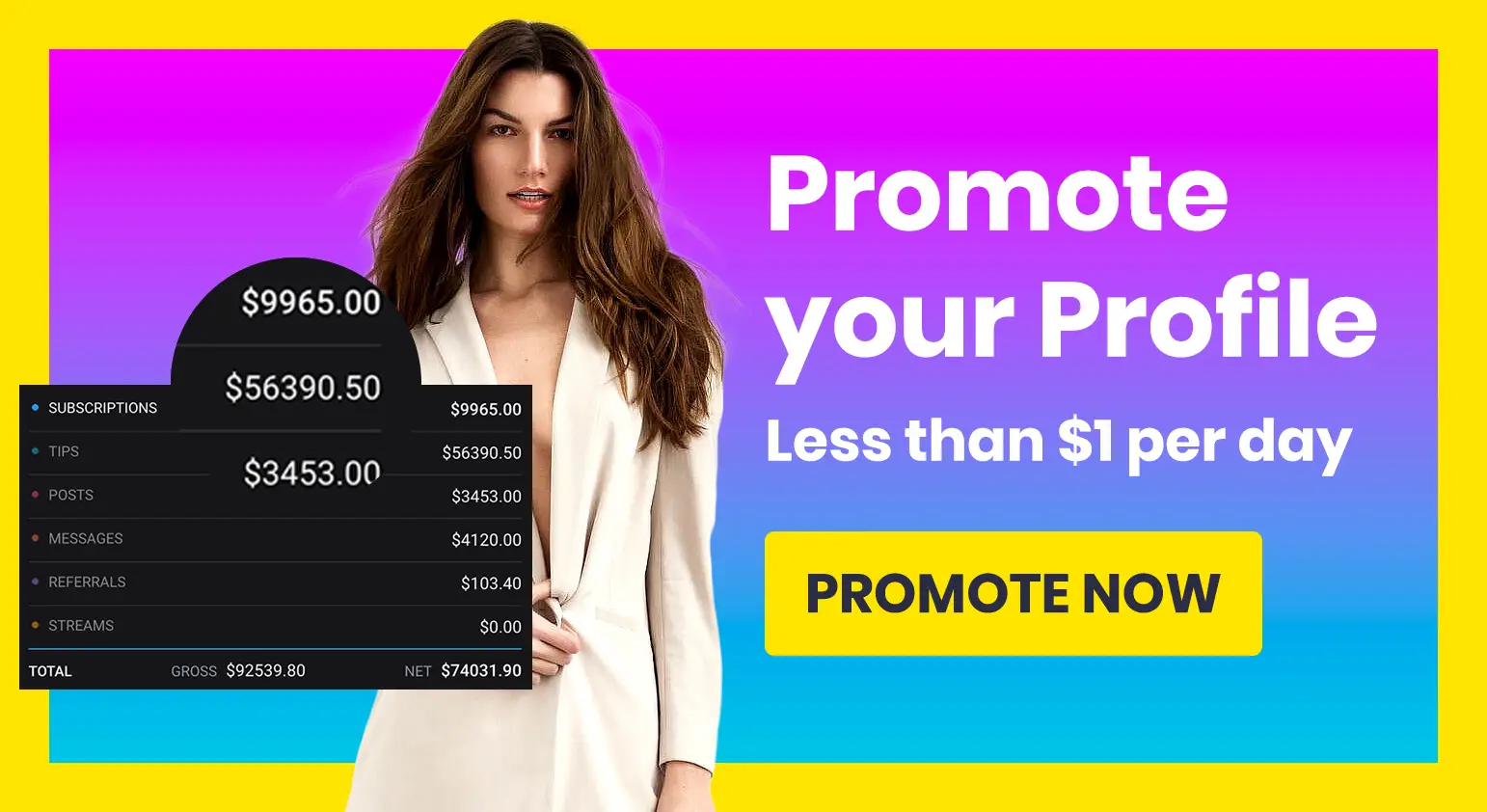 Be simple, explain what you're going to post (and how frequently), and let your images be the suggestive teaser. Don't use explicit (X-rated) language though – your bio is visible to all browsing OnlyFans, including those who aren't seeking adult content. Consider them.
To Emoji, Or Not To Emoji?
You want your profile to stand out, so you might be tempted to use emoji. 🤔 And a lot of people do – it's a good way to brighten up a bio instead of just a chunk of text.
Some people arguably take it too far. They think that by having loads of cheeky images, they'll draw your eye in. But sign up now to OnlyFans if you haven't, and just browse the profiles. They don't look enticing – they look spammy.
OnlyFans has a real problem with gimmicks at the minute, and spam accounts who spend too much time obsessing over giveaways or offers. You have to try and stand out from the mess, but going overkill on the emoji will just make you part of the inauthentic crowd. You won't get subscribers that way.
The perfect bio
The perfect bio should be just a couple of sentences long at most. Anything more than that is wasted space – people have moved on further down the page.
A joke helps, as long as it's funny – there's nothing worse than a tired old gag or something that feels forced.
Think of it as a dating site, except that you want subscribers, not a partner. What's the best, most interesting way to sum up you and your profile?
And a final tip – if you aren't sure it's working, change it up. Keep trying new angles until you start seeing more subscribers roll in. No company that emails you uses the same subject line every time. So why not give a few different ideas a go?