👋 Got a fan account that needs a boost? Promote it here. We support ALL platforms ❤️ Get a FREE digital eBook packed with Onlyfans tips with every ad purchase!
When you think of subscriber-based social media websites, where creators can make their fortune sharing photos and videos, you'll likely think of OnlyFans – it's become as mainstream as a site that allows adult content could really, and is naturally the most famous.
But that doesn't mean it's the only option, and OnlyFans isn't flawless either. There are a number of options available if you want to try something with a tonne more features, or something more specialist.
And then there's Fansly. Fansly doesn't have a particularly strong niche. Instead, it's probably one of the most direct competitors to OnlyFans – there's very little between the sites.
Except, Fansly's making the effort. It's growing its feature list and working hard to offer a solid alternative to OnlyFans – even if it's playing catch up with some of the other competitors out there.
So, should you choose Fansly, or stick with OnlyFans? OnlyFans vs Fansly – which is better? Read on to find out in this head-to-head article.
Intro to OnlyFans
It might sound odd calling a website set up in 2016 "established" but in the world of subscriber-based adult content, OnlyFans is certainly one of the veterans. It's built up a huge roster of creators, with millions of people visiting the site every month. And while it claims to be a place where creators of all kinds can set up a profile, there's no doubt that it has made most of its success in the adult market.
Which makes it all the more bizarre that, in August 2021, the website announced it was banning sexual content. And even less surprising that it backtracked from that decision within just a few days. However, there's no guarantee that OnlyFans is here to stay if you're an adult content creator. They've clearly got a target of going more mainstream, and it's likely only a matter of time before they explore similar options again.
You can sign up to OnlyFans here
Intro to Fansly
It's hard to tell exactly when Fansly launched but it's a lot more recent. There's very little record of the site existing before 2020, with the social media accounts for the site being created in November of that year. It's definitely in 2021 that the website took off.
A large part of that was the early rumors that OnlyFans might start banning adult content. When that happened, the Fansly owners claimed they were getting thousands of new applications every hour.
It's essentially an OnlyFans clone, but with a few extra features that may well make it worth the switch if you're already set up on OnlyFans. And if you're starting from scratch, it's worth considering choosing Fansly if these features appeal to you.
You can sign up to Fansly here
How easy is it to use?
Whenever you're talking about how easy a subscriber website is to use, you need to look at both the creators' experience and that of the users.
A website's no good if it offers every tool to its creators, but users hate the site. And the same applies in reverse – it's fantastic having a site that users flock to, but if you struggle to upload your content and tag it properly, you're going to be left behind.
So, how do OnlyFans and Fansly compare? Well in truth, they're both pretty similar (and that'll be a theme for this whole guide, as a spoiler). Especially from the user perspective, the two websites look very similar and behave in the same way.
One of the biggest criticisms of OnlyFans is how it's just not an easy site to spend any time with if you're looking to browse creators and models. And Fansly doesn't really do a great job of tackling this either.
Both sites are clearly designed at having creators promote their profiles on other social media platforms with direct links. Don't expect people to stumble across your content while they're browsing the Fansly site.
They're relatively similar from a creator point of view as well, although a handful of people on Reddit and other channels have said that they find Fansly to be a little bit cleaner and easier to use.
Neither of them is going to be winning any awards for user experience though – they do enough to satisfy the minimum needs of users and creators. OnlyFans are less likely to make big changes because it's working for them, but it'll be interesting to see if Fansly try to improve things in line with some of the other competitors out there.
Winner: Draw. Fansly by a hair, but not by enough to really claim a victory.
Ways to make money
The way that these websites work is that you charge people for access to your content. You can charge a subscription fee that lets people see your photos and videos, or they can pay to direct message you. You can also receive tips if someone just wants to randomly give you a little extra cash.
But that's it. Other competitors to OnlyFans have started introducing more ways of making money, like a store where you can sell items or clips, or the option to sell access to your private social feeds. Neither OnlyFans nor Fansly let you do this yet.
The one thing that is worth pointing out here is that Fansly lets you have different tiers of subscription. So, you can charge a lower fee for access to some of your private content, but charge a higher tier for extra content, such as longer videos.
It's a good feature to have, but it does mean more work – a lot of models just prefer to have a single tier, as it's easier to manage.
Winner: Fansly, on the tiered subscriptions alone
How much can you earn?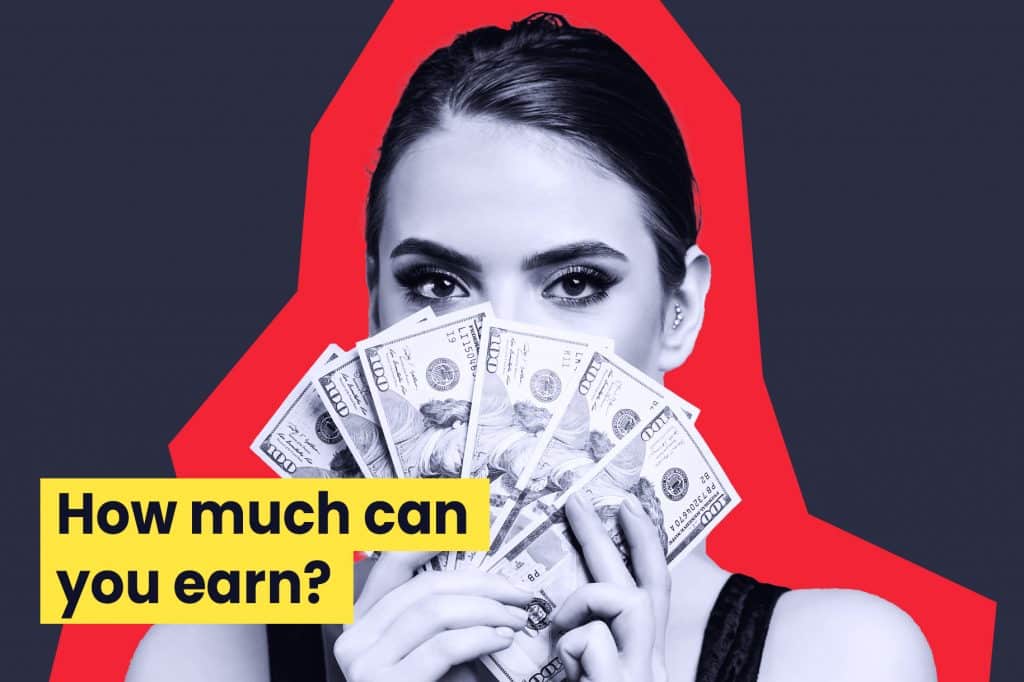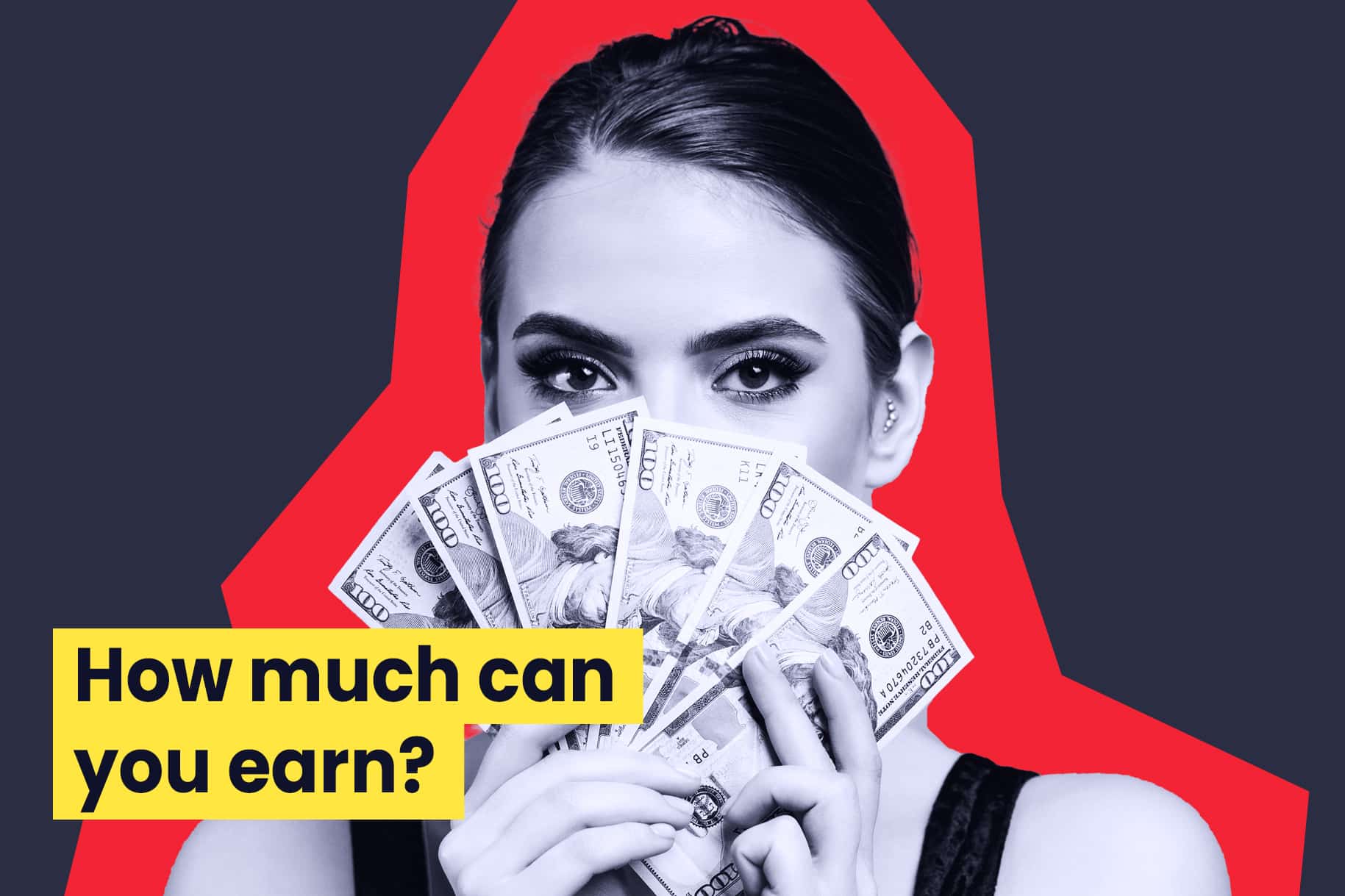 Both OnlyFans and Fansly work in the same way in how they let you make money, and also how they make their own money. You set up a subscription fee for your content, and then the site takes a cut, which on both OnlyFans and Fansly is 20%. If you get any tips or charge for direct messages, the cut is the same. This is another example of Fansly trying to mirror the offering of OnlyFans.
So, the question of how much you can earn really hinges on how many subscribers you can entice. OnlyFans has the advantage here because it's a much more popular name. If you are building a social profile and you then ask your followers to "subscribe to your OnlyFans", they instantly know what you're talking about (and they also get that insinuation that you're sharing more revealing content than they're used to seeing).
Ask someone to "subscribe to your Fansly" and you're asking them to do a little more mental work, as they may not know what Fansly is, and they have to research it. You could obviously explain it more, but it's more work for you, and the more something needs explaining, the harder it is to sell to someone.
Neither are great for 'findability' – the opportunity for casual browsers of the site to find your profile without a direct link. So really, OnlyFans has the edge here for now because it's a bigger name, which makes it easier to build up your subscribers. Of course, that could all change if OnlyFans later decides they do want to remove adult content.
Winner: OnlyFans
Payout frequency
OnlyFans puts money into creators' accounts with them 21 days after it is paid by users. Creators can then withdraw from their account at any time, provided they've reached the minimum withdrawal threshold of $20.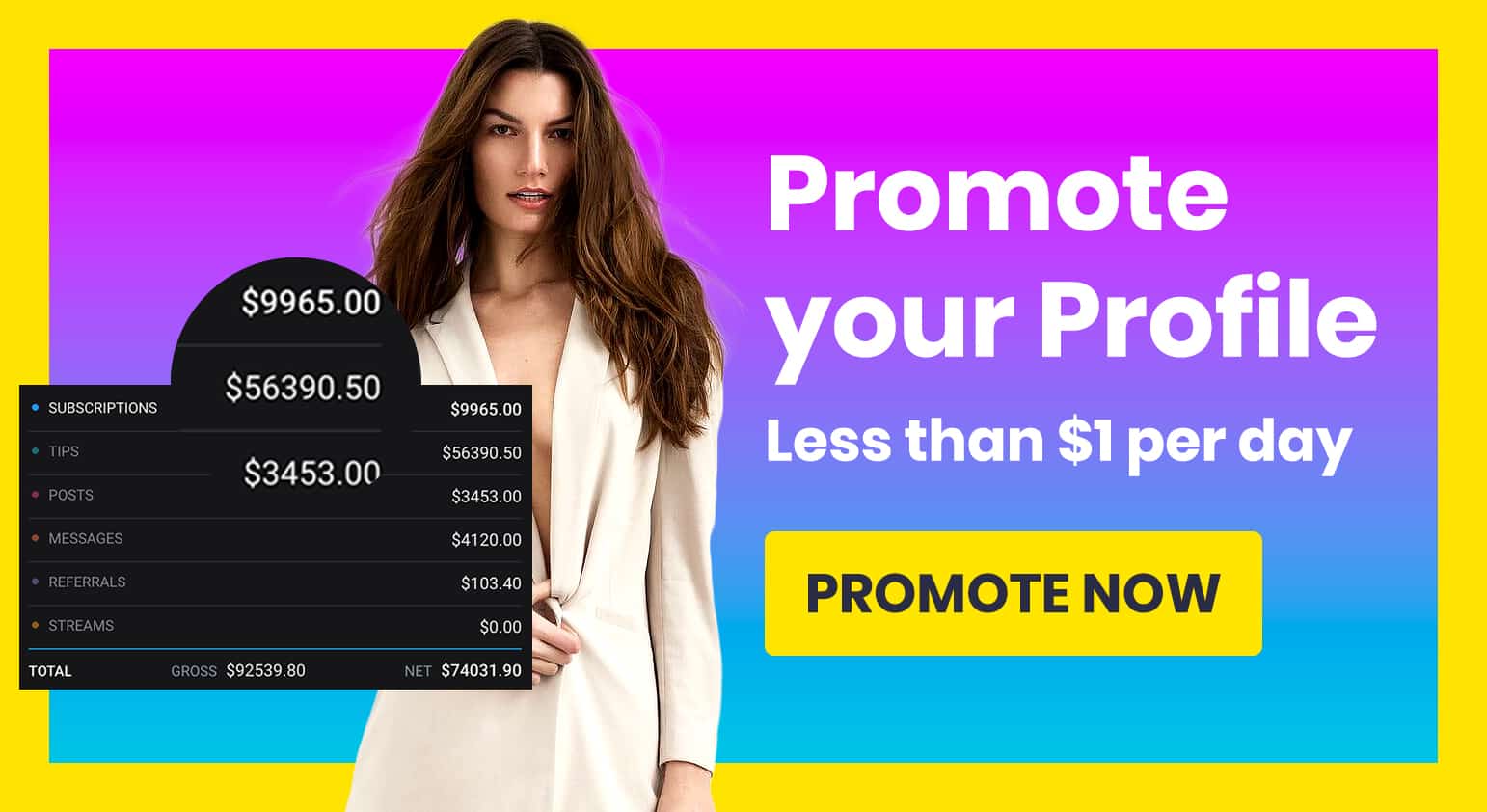 With Fansly, it's even faster. Your money is unlocked after just 7 days – it used to be 10, but it was lowered in October 2021, which is a sign they're working on improving their offering. The website advertises a payout limit of $100 but that's lower now, at – you guessed it – $20.
Winner: Fansly
Which has the best features?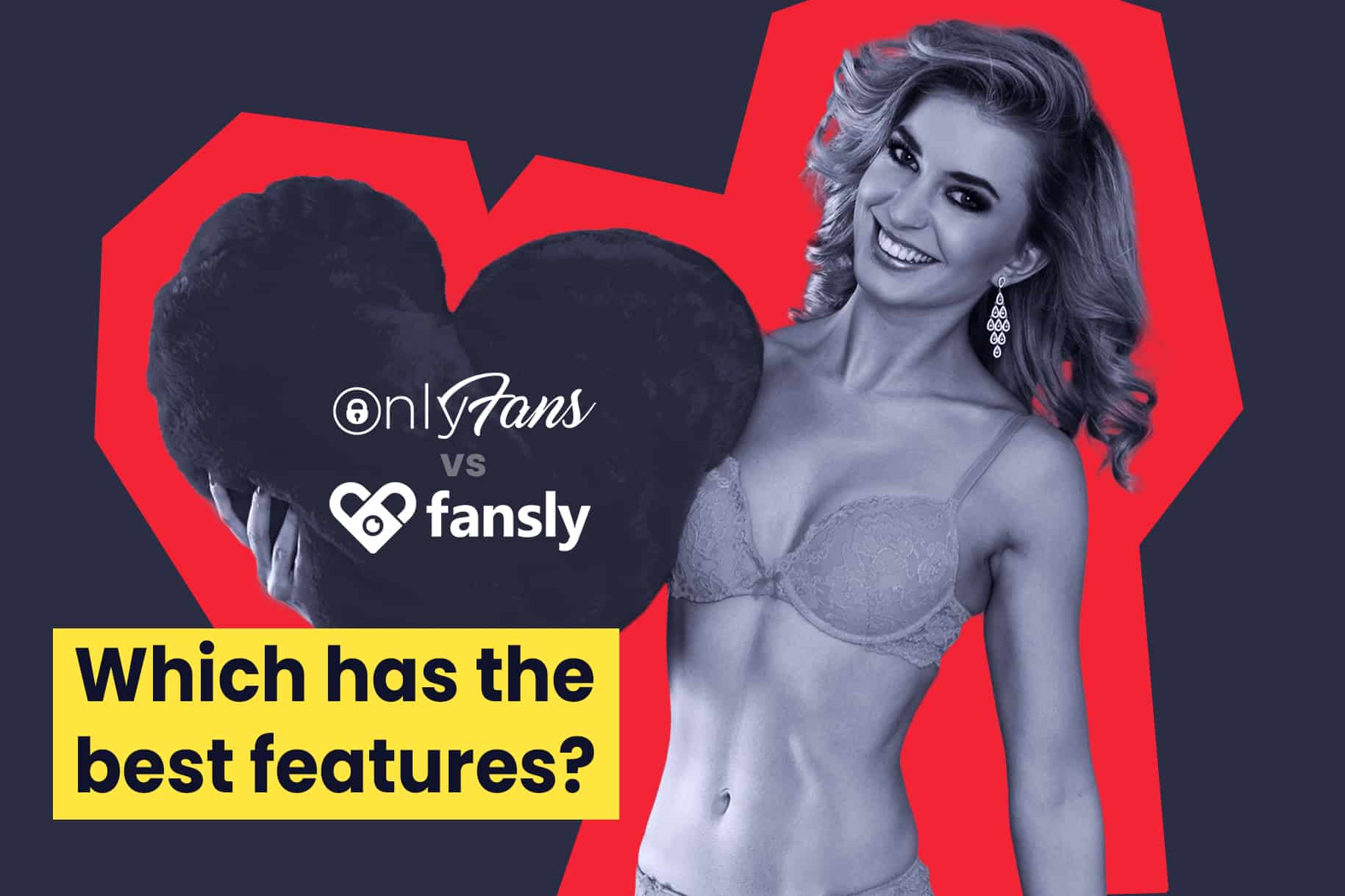 Honestly, neither OnlyFans nor Fansly is absolutely leading the way when you're talking about features. There are other websites that have more varied functionality, and a better user experience. But Fansly is really putting the work in to catch up.
First, as we've already explained, both OnlyFans and Fansly are primarily subscription platforms that let you charge a fee for access to your photos and videos. You can also charge for tips and direct messaging.
Both websites also automatically watermark your content. This is important because it helps prevent theft or IP infringement – if someone wants to steal your content, they're going to have to crop out the watermark to do so, and when you then make a claim, you can easily show the watermarked original, which will ensure it is taken down quickly from any site hosting it.
One of the better features that OnlyFans has offered for a while is geoblocking. This clever tool lets you block any part of the world from having access to your content.
Why's that useful? Because if you're someone who wants to post without family and friends accidentally finding your content, you can make sure to block access from the areas where they live. No one need recognize you, and you can keep making a living without worrying about losing your anonymity. And as of March 2021, Fansly offers this feature too.
Finally, in terms of shared features, there are dedicated subreddits. These are great places for users who want to browse and find new profiles to follow and are therefore a fantastic option for creators to promote themselves.
OnlyFans' subreddit is significantly bigger – at the time of writing, OnlyFans has around 5x the number of subscribers on its subreddit. But that's still a huge number of Fansly fans that you could potentially convert into paying subscribers.
OnlyFans features
Really, OnlyFans doesn't have any features that are exclusive to the platform when compared against Fansly. It relies more on its brand name for its success.
Fansly features
As well as all the above, Fansly has a couple of key features to give it the slight edge over OnlyFans.
Firstly, as we've already covered, you can have different tiers of subscription, so that you can charge more for longer videos or other exclusive content.
However, the feature that's even more popular is the option to have free followers. This allows users to follow your account without paying a subscription – and you can post content that's free for them to view. It's the ideal way to tease people and show them a hint of what they could be getting if they subscribed.
Emojis tie into this too – you can easily add custom emojis to photos that cover up certain parts of the image for free followers. As soon as they subscribe, they can access the unedited version to see everything. It's fun, and a fantastic way to promote yourself.
Fansly is looking to add more and more features too. Just take one look at their Twitter following and they're talking about some of the things coming soon. OnlyFans is more resting on its laurels, so there's only one clear winner here.
Winner: Fansly
What's the support like?
If you look at the OnlyFans website, you'll see that they promote their support network, and how they claim to be readily available to help their community.
In contrast, Fansly's website isn't super-easy to navigate if you need help – you're pretty much tied to the email support channel if you've not yet signed up, with only a handful of FAQs that aren't even that easy to find.
And yet, when it comes to actual support for their creators, Fansly is miles ahead.
The problem that OnlyFans has comes from its greatest strength – its size and brand name. Because it's so popular, they can't keep up with demand, despite the positive talk about how quickly they can help. In reality, expect to wait up to a week for an answer to your queries.
Fansly, in fairness, has also suffered at times due to how quickly it has grown, but their social media support is really good. The only problem is that they've got a few different accounts, and their newer main account is much more active than the official support one. But ask a question and you'll get an answer quickly.
Fansly may not be perfect, but they're honest about it, and they're clearly trying to keep up.
Winner: Fansly
So, which is best?
OnlyFans has the brand name, but Fansly is doing a lot of work to offer a viable alternative. If you're just starting out, it's worth considering, especially if you've got concerns about OnlyFans' future as an adult site. Some of the biggest adult creators are now using Fansly (and love it).
Scores:
Fansly wins: 4 (Sign up here)
OnlyFans wins: 1 (Sign up here)
Draws: 1
You might prefer the idea of a huge name like OnlyFans since it's easier to promote that to your existing social media followers, but of the two, Fansly's the one adding more features at a faster pace.
It's still worth looking at other alternatives though, as some have a lot more features that they can offer, including more ways you can make money from your existing fan base. You can find all those alternatives here.