👋 Got a fan account that needs a boost? Promote it here. We support ALL platforms ❤️ Get a FREE digital eBook packed with Onlyfans tips with every ad purchase!
It's not just content creators who need to think about which platform they use when they want to earn money. Agencies should be in a position to make recommendations too, especially if it's going to earn both the model and the agency more money.
OnlyFans is seen as the default platform of choice, and a lot of agencies will advertise their services as an 'OnlyFans agency'. But it's not the only site out there, and there may be a better solution. It's also good to plan ahead in case OnlyFans ever does decide to move away from allowing sexual content on the site.
With that in mind, we wanted to explain why Fanvue could be the best alternative to OnlyFans for agencies and their clients.
What is an agency?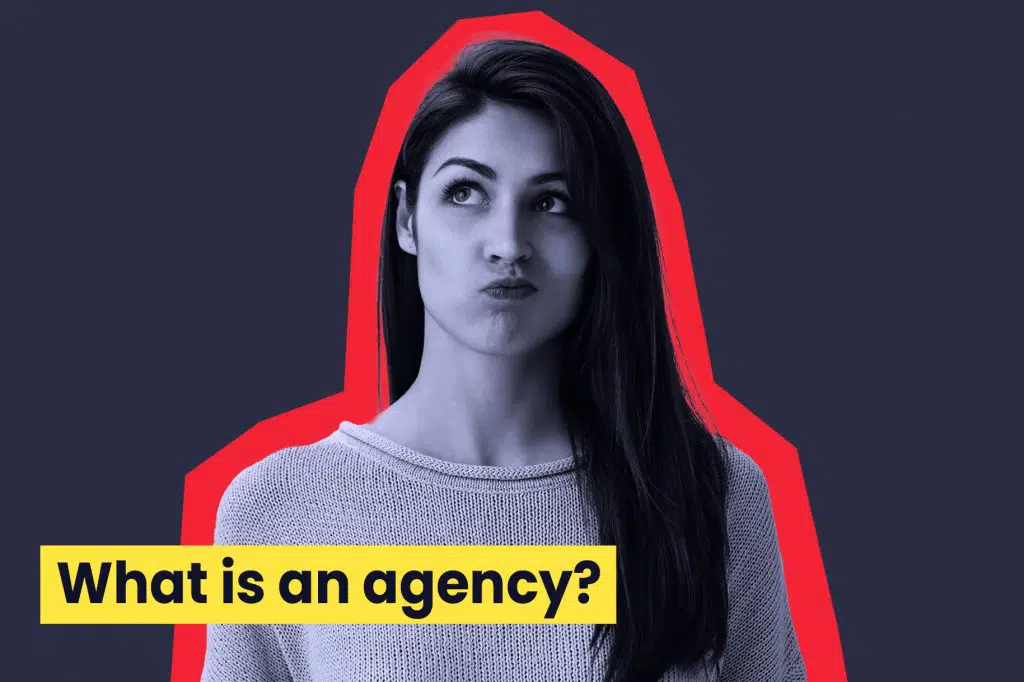 If you're already an agency, you can skip this part and jump straight to our Fanvue agency review. But we realized that a lot of models may not know what an agency is, or why they're useful.
An agency is similar to any kind of marketing agency, in that its role is to make sure that content creators market themselves in a way that grows their OnlyFans (or another platform).
In exchange, they'll either charge a set fee or, as is often the case, they'll take a cut of any earnings. This is better since it guarantees results – creators don't pay if they don't see account growth.
Basically, the agency takes the strain of promotion off the creator, allowing them to focus more on the bits of the job they love, like creating content.
Here are some of the ways an agency can help a creator:
Manage Your Account
While it's quite easy to upload content to a subscription platform, there are some ways that you can make sure it performs its best, including upload times, the right captions and tags, and more. Allowing the agency control over an account ensures that they use their experience to ensure that the creator gets the best results from the content being posted.
Grow Your Fanbase
Probably the main reason why people choose to use an agency. Agencies are experienced marketers and know how to promote a page, including the channels to target. It might sound weird and a bit too 'professional' to run a marketing campaign for an OnlyFans creator, but that's how to get subscriber numbers to grow, and in turn make more money.
Social Media Consulting
Some creators prefer to keep control of their social media feeds, especially if they're using personal feeds to promote their subscription accounts. In these cases, the agency can act as a consultant, advising on what to post, and critiquing existing posts to help the creator get better.
Audit Your Account
Remember that any time someone subscribes to an account, they get access to not just any new content from the creator but their entire back catalog of photos and videos. Also, there are elements like written bios that can make the difference between a user passing by or stopping, paying attention, and then paying literal money. Agencies can audit an account to make sure everything looks and sounds its best, providing subscribers with value and ensuring they stick around.
Content Production
There are some agencies that can even help with content production, including photo and video editing. Not every agency offers these services but creators looking for a helping hand can find some that will elevate the professionalism of the content, or just take the strain of editing away.
Agencies are a valuable tool for content creators who don't have the time or skills to manage all aspects of their subscription platform.
Yes, creators have to sacrifice some of their earnings, but the point is that an agency can grow the account to a point where the creator is still earning more than they would have with a lower fanbase when they kept all of their earnings. For people just getting into the world of adult content creation, an agency is a good support to have.
Benefits of Fanvue vs OnlyFans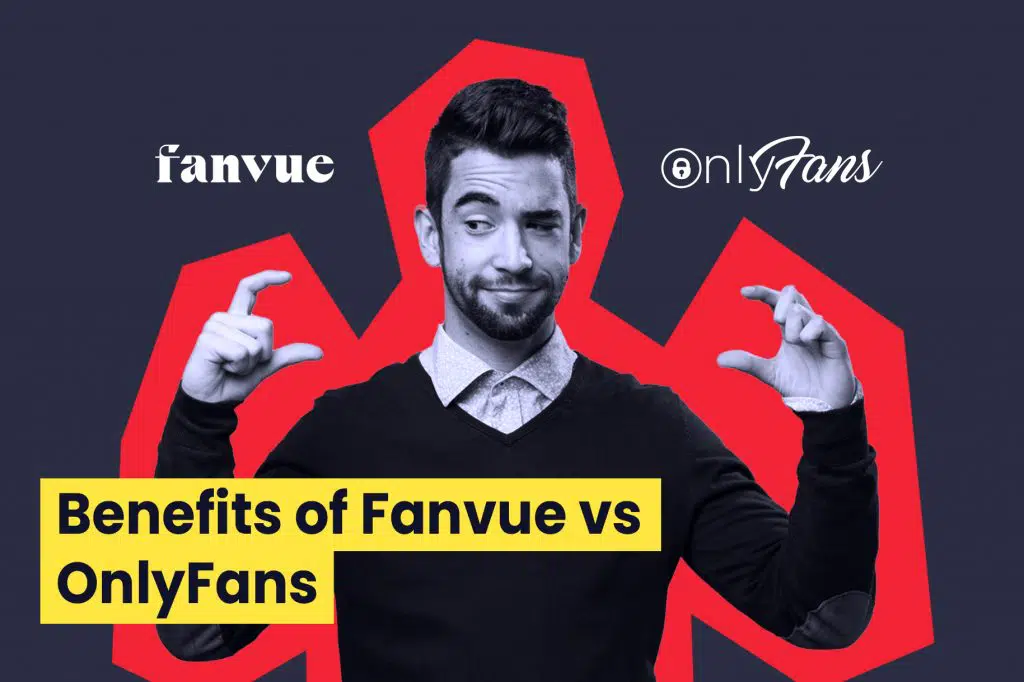 Most agencies advertise themselves as being an 'OnlyFans agency' because the OnlyFans brand has really taken off, and in the eyes of a lot of casual site users and first-time models, OnlyFans is either the only platform or it's a name that signifies that whole industry of fan subscription websites.
But remember that in mid-2021 OnlyFans announced it was going to ban adult content. Sure, they changed their mind again pretty quickly, but the threat is always there that it could happen again.
Also, OnlyFans is not necessarily the best subscription platform to use. It has the most users, but remember that it is terrible for allowing those users to browse profiles.
The argument that OnlyFans has millions of visitors doesn't hold up when those millions have no way of accessing your clients' profiles without already having the direct link.
Whether you're an agency that knows this already and actively works with different platforms, or if you've just stuck to OnlyFans so far because it's all you know, then it might be time to consider switching your clients to Fanvue.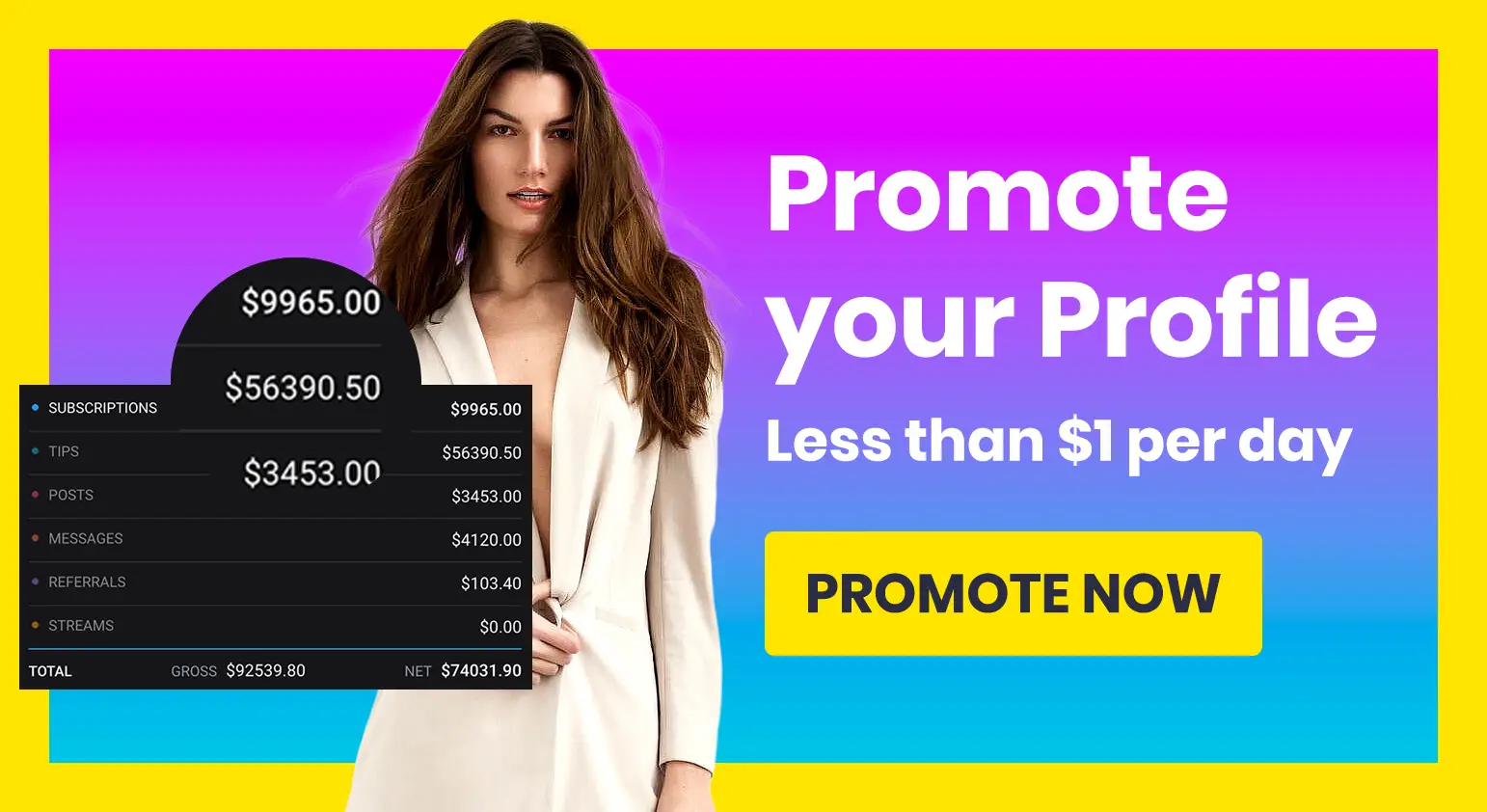 Fanvue is a platform that works in similar ways to OnlyFans, in that it allows creators to set up a profile and post content that is hidden behind a paywall. Users pay a monthly subscription to access this content, with a cut going to the creator and a small percentage going to the site.
Read more: OnlyFans vs Fanvue
Fanvue has some great tools and features that OnlyFans doesn't – let's run through just some of them now.
Fanvue benefits for creators
Here are some of the reasons you should be recommending Fanvue to your clients:
Discoverability and user interface
Generally, Fanvue is just an easier site to use for both creators and users. It's got a much cleaner website, menus are simple to navigate, and they're adding new discoverability features too. These will make it easier for casual browsers to find profiles to subscribe to, adding another potential income boost to creators.
Channel promo video
It may seem minor but the option to add a channel promo video is a great way of converting potential subscribers into paying ones. Rather than being limited to creating secondary profiles like you have to with OnlyFans, Fanvue lets you add a teaser video on the main profile.
These are the best way to get people engaged with the creator and help them understand what they'll get for their money if they sign up.
Support
OnlyFans' support services are hit-and-miss at best, with many people complaining about getting cookie-cutter email responses if they're lucky enough to get a reply at all. Fanvue takes great care to properly support creators (and agencies), with robust support in place to handle any query quickly and efficiently.
New features
Fanvue is not a platform resting on its laurels. It has made a commitment to keep adding new features to the site, often consulting with creators on what should be a priority. This is an exciting platform that will continue to grow and grow.
Fanvue benefits for agencies (and creators)
Here are the features that directly benefit you as an agency, although creators should also realize how helpful these are too.
Enhanced payout for Year 1
For the first year that a creator is active on Fanvue, they'll get to keep a higher percentage of their earnings. The standard commission rate is still 20% for Fanvue, with creators keeping 80%, but for the first 12 months, Fanvue will only take 15%, giving the creator a vital extra 5%.
For agents, this is a great way of maximizing your earnings, particularly when you have an agreement to share revenue rather than work for a fixed fee.
Dedicated agency accounts
Fanvue understands the important role that agencies have to play in building up a creator's fanbase. As such, Fanvue has set up dedicated agency accounts that have tools and insights designed for an agency instead of for a creator. You'll get all the help you need to promote your clients.
Account linking
Fanvue allows for agency accounts to be directly linked to the profiles of the creators they work with, and can even automatically split payouts between the creator and agency. Just put in the details of how the revenue will be split, and the duration of the contract, and Fanvue will take care of the rest.
Referrals
As well as earning your management fees from your creators, you can also use your agency account to earn a referral income too, boosting your earning potential. As well as helping to build their own fanbase, any fans you refer to them directly will earn you extra commission.
How to sign up to Fanvue
Sound good? It should – Fanvue is an excellent alternative to OnlyFans in general. As an agency, you'll get dedicated tools, resources, and support to help you be successful.
And you can still work with integrity since you'll be recommending that your client creators move to a platform that will support them better, give them exciting features to use, and for the first year pay them more too.
To sign up as an agency on Fanvue, just sign up for an account as normal. Once you've got your account, get in touch with the Fanvue team to let them know you're an agency and they'll convert it for you.
Want to learn more about Fanvue? You can read our review of how the platform compares to OnlyFans here.