👋 Got a fan account that needs a boost? Promote it here. We support ALL platforms ❤️ Get a FREE digital eBook packed with Onlyfans tips with every ad purchase!
There are a number of challengers to OnlyFans' throne that have risen over the last couple of years. People are looking for more ways to make money, and the chance to do so from home is appealing.
OnlyFans did really well to establish itself as the dominant name in fan platforms, but the world events of the last two years – and some uncertainty over the future of adult content on OnlyFans – has meant that plenty of other sites have been set up in a similar vein.
Not every fan platform sticks around, but Unlockd is showing some really promising signs, and it could well be the platform of choice in the next few years, particularly for adult content creators.
Let's dive into this head-to-head review to see whether OnlyFans needs to be worried about Unlockd.
Intro to OnlyFans
Fan platforms – websites that allow content creators to charge their fans for access to content – are a relatively recent concept, and so as OnlyFans was set up 'way back' in 2016 it's actually a veteran of this sector.
It's a huge website, with millions of unique visitors every month and thousands upon thousands of content creators signing up to start their new fan platform career. OnlyFans has managed to build a stellar reputation for its brand, which is why when celebrities want to make more money, it's OnlyFans that they choose.
But there are troubles brewing for OnlyFans. It could be argued that it has grown too large. And it's starting to reach the limits of growth if it wants to continue offering adult content creators a platform. In August 2021 it announced that the site was going mainstream – removing adult content, but potentially opening itself up to a wider audience and, it's believed more fruitful business partnerships.
However, much of OnlyFans' success is built on adult creators, and so the backlash to this decision was swift and substantial. It took less than a week for OnlyFans to reverse its plans.
So OnlyFans now is in an odd state. It's still the number one in adult content fan platforms, but there's a huge cloud of uncertainty hanging over it.
You can sign up to OnlyFans here
Intro to Unlockd
Unlockd's a much more recent entry to the fan platform world, having been set up in 2020. It's owned by a UK company, although the site is international, and all currency is in USD.
When a new website enters an established market, it's either going to be playing catch up or it's going to have a head start. Unlockd falls into the latter category. It's clearly looked at everything working for OnlyFans, and everything where OnlyFans could arguably be doing better, and then built a site designed to focus on the positives and remove some of the issues.
It doesn't quite stick the landing across everything, but it's doing a great job so far.
You can sign up to Unlockd here
How easy is it to use?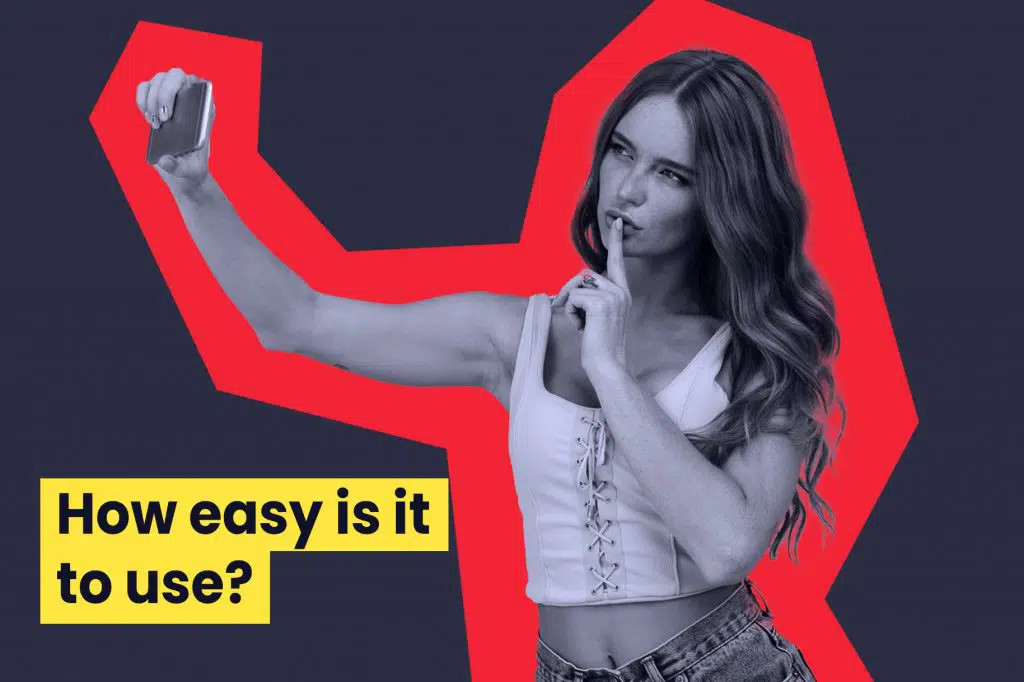 If this was a boxing match, Unlockd has come straight out in round one and connected with a haymaker almost immediately.
One of the biggest criticisms directed at OnlyFans, by us, by users and creators, and by the wider internet, is just how unfriendly the site is to users.
It's probably intentional though. OnlyFans is so huge that making sweeping changes to the layout and functionality of the site would take massive resources, and it doesn't need to – as it is, it works. People are still using it. Celebrities are signing up.
If this was a boxing match, Unlockd has come straight out in round one and connected with a haymaker almost immediately.
But this does open up a gap where challenger sites can really focus on a great user experience, and boy does Unlockd take advantage. Creators have got a mega-easy dashboard to use, which is great for uploading content or seeing a wealth of stats about how your profile is performing.
And as for users, it's a much cleaner site, it loads really quickly, and there are some really simple menus for browsing profiles. That's right – finding creators organically is actively encouraged, instead of a site like OnlyFans that makes it almost impossible, putting all the onus on the creator to generate direct traffic to their profile link.
Winner: Unlockd. And it's not even close.
Ways to make money
Fan platforms operate in an established way. You set up a profile, you post a load of photos and videos that are hidden behind a paywall, and then you set about convincing people to sign up to access that content in exchange for a monthly fee. Simple, right?
And that's exactly how you'll earn most of your money on both OnlyFans and Unlockd. Both sites let you set a subscription rate of your own choosing, and then you'll earn (most of) that money as people sign up.
There are other ways to make money too on both sites. You can charge for access to private messages, and people can choose to tip you. You'll need to (gently) encourage this, but engaging with followers through your DMs is the best way to build a connection, and tips will often follow.
Unlockd edges it with its premium content, which are videos that you can charge extra for on top of the subscriptions you charge. It's another tool you can take advantage of, but you'll need to put the work in to convince people to pay for videos if they're already paying for your regular posts.
And one extra feature Unlockd has is the option to provide access to a premium Snapchat. You can send snaps to your paid subscribers and keep them engaged even more.
Unlockd takes this one because between a regular subscription, a Snapchat subscription, premium videos, and tips, it offers a little more variety than OnlyFans on ways you can make your money.
Winner: Unlockd.
How much can you earn?
So we know Unlockd has more ways of earning money, but how does that translate to actual earnings? This boils down to two things – how easy is it to build up a subscriber base, and how much does the platform charge.
Let's start with subscriber numbers. OnlyFans naturally has the edge when it comes to brand recognition. Despite being a platform for adult content, the brand has made it to the mainstream, alongside arguably only PornHub as an adult site that most people know about.
What this means is that, if you ask someone to subscribe to your OnlyFans, they know exactly what you're asking (and what that implies, in terms of what they'll get in exchange for their money).
Ask someone to subscribe to your Unlockd and you might be met with confusion. Unlockd's got a big user base but it's nothing on OnlyFans yet.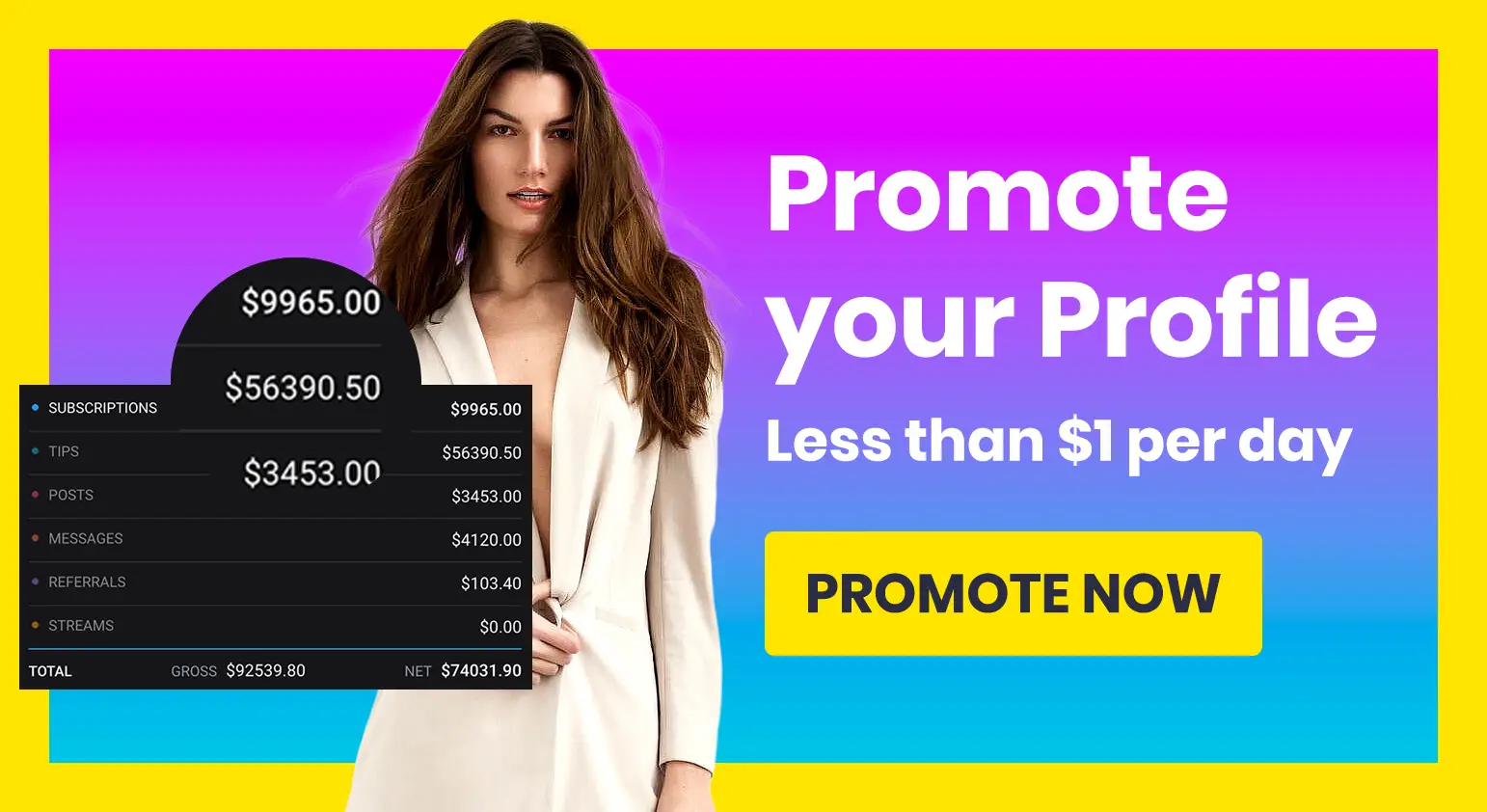 Where Unlockd makes up for this is in how it helps you to build your profile through the site. With OnlyFans, you're limited to sharing a direct link to your specific page on other social media. With Unlockd, if you hit certain image and video posting targets, you'll be findable on the (excellent) homepage, which users filter to make browsing profiles super-easy.
You'll also appear in spaces on the site for recommended profiles. This is clever because it'll only show your page to users who have browsed similar profiles already – you're tapping into a willing and interested audience.
Now, onto those fees. OnlyFans charge 20% of everything you earn – which is pretty standard across most fan platforms. Unlockd, though, only charges 15% – with a lifetime guarantee. Sign up, and if they decide to increase their cut in future, you'll still be locked in at that 15% rate.
It's all a bit one-sided so far, isn't it?
Winner: Unlockd
Payout frequency
OnlyFans offers payouts with a 21-day turnaround. That means that, once a subscriber has paid, you'll have the money available to withdraw within three weeks, and then you can withdraw it to your bank whenever you like, provided it's at least $20.
Unlockd's a little different. They instead make payments weekly, which is a lot faster. However, there's a catch – the minimum withdrawal amount is higher, at $100. And some people have reported payments taking a little longer when they first sign up.
When you're just getting started, reaching that threshold may take a little time. But you'll at least get your money faster when people do sign up.
Winner: Draw
Which has the best features?
There are some fan platforms absolutely packed with features to improve your experience as a content creator. These can be more ways to earn money, extras you can offer to subscribers, or just handy resources and tools to make content creation simpler.
Honestly, neither OnlyFans nor Unlockd is leading the way with fan platform features. Let's start with some that they both share.
Geo-blocking is probably the best of the features you'll find on both platforms. It allows you to stop your profile from appearing in certain parts of the world – highly useful if you have a day job that wouldn't be happy knowing you were creating adult content, or if you just want your family and friends kept away from stumbling onto your pictures and videos.
Both OnlyFans and Unlockd let you block entire countries, which is a start but it does mean that, if you live in a larger country like the US, you have to lose a huge chunk of your potential market. Other sites can block down to State/County level, which is much better.
You can also use private messaging to chat to your fans on both platforms, which is a great way to help keep subscribers engaged (and re-subscribing), and to essentially work for tips. Making someone feel special with a conversation is a sure-fire way to earn a little extra cash.
OnlyFans features
Unlockd likes to position itself as the choice for professional creators, so it's surprising that it doesn't offer automatic watermarking, which is a feature available to all OnlyFans creators.
Watermarking – adding an embedded logo onto your photos and videos – is really useful in the ongoing fight against content thieves. If someone shares your content and uploads it to another website, it's a lot easier to get it taken down if it's watermarked, helping to protect your image (and your earnings).
Unlockd lets you upload watermarked images (that belong to you), but it doesn't help you to watermark them.
Unlockd features
Unlockd has three features that OnlyFans doesn't, all of which are ways of encouraging extra subscribers and making more money.
The first is free content. Not only are you able to share teaser photos and videos on your Unlockd profile for fans to see for free, but you're also actually encouraged to do so. If you want to be promoted on the Unlockd home page, you need to have posted some free videos and photos.
Being able to post free content on your profile helps show potential subscribers what they're missing. With OnlyFans, if you want to share free content you'll need a second profile, linking to your main one – a lot of extra work.
The second feature we've already touched on – the option to create premium videos. As long as you make these videos worthwhile, you'll be able to earn extra by charging for them as standalone content. Just make sure you never overpromise. Be clear on what is included, otherwise, you could be hit with refund requests and cancelled subscriptions too.
Finally, Unlockd has integrated video calling, so you can have webcam chats with your subscribers. OnlyFans doesn't have this – you'd need to use a third party. Charge for a webcam chat and you could really make a lot of extra money.
Winner: Unlockd
What's the support like?
Like we've made clear, OnlyFans is huge and a massive success. What this means is that getting in touch with customer support isn't exactly straightforward. Even with OnlyFans' extensive resources, they can't keep up with the number of emails and messages from creators, so you can expect to be waiting a while for any support queries.
Not so with Unlockd, who promise to respond to any queries within 24 hours. They aren't perfect – there's a bit of a backlog with approvals for new profiles. However, if you do have questions, then just head to the Unlockd website. Between the blog and the incredibly extensive FAQs (over 110 questions!), you will likely find the answer you need.
Winner: Unlockd
So, which is best?
OnlyFans isn't going to lose out completely to any new challenger in the short term. It's already broken into such a mass audience that it's got a solid future. But there's always that looming concern about whether it will continue to allow adult content.
And of all the challengers to OnlyFans, Unlockd is one of the better ones, absolutely. It outclasses OnlyFans in a number of areas, and while it could do with a few feature improvements and a lower payout threshold, it's definitely on the right lines.
Final Scores:
Unlockd wins: 5 (Sign up here)
OnlyFans wins: 0 (Sign up here)
Draws: 1
If you're just starting out on your content creator career, we'd recommend you pause before you dive straight into OnlyFans. Unlockd is one of the better options, although you can read more about other alternatives here too.