👋 Got a fan account that needs a boost? Promote it here. We support ALL platforms ❤️ Get a FREE digital eBook packed with Onlyfans tips with every ad purchase!
There's a good chance that you've landed on our website because you're a creator that's looking for tips on how to boost your fanbase. It's the biggest challenge facing anyone with a fan page – how do you attract new fans?
Some websites like Fanvue will give you tips on what you need to do, but others like OnlyFans can sometimes feel like they're not even interested in helping you – they provide you with a service, but you're on your own in how to best achieve success.
There are a few different ways you can find new fans to turn into paying subscribers, and our Follower Promote service is one of them.
What is Follower Promote?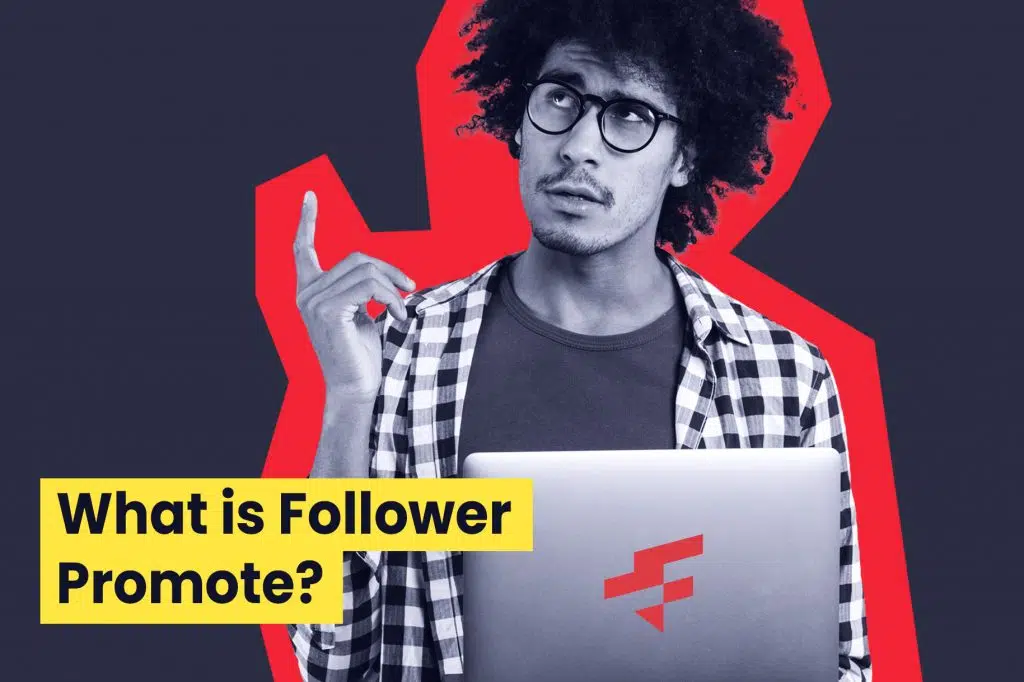 We noticed that most fan page websites either don't have the option for users to browse profiles, or when they do it's a bare-bones service that isn't very helpful at all. Instead, the sites assume that people visiting the site are coming to view a specific profile.
Yet we know that there's an audience of people out there who are willing to subscribe to content creators they haven't yet become aware of, which is why we created Follower. It's a service that allows you to promote your fan page to new people.
Think of it like an advert – but an advert that is being presented to a large audience of the right people, so you've got a much higher chance of seeing a return on your investment.
How do you get started?
Getting started with Follower Promote really couldn't be easier. All you need is the link to your existing fan page, and a photo.
Sign up to promote and advertise your fan page here – it takes around 2 minutes. Or keep reading for 10% off your first promo ad.
When you're signing up, you'll need to decide which tier you want to go for. There are four to choose from:
Each category offers additional perks to make it easier for people to find you, including the chance to have your profile featured above others and in our Rising Stars table. You can also choose to pay a one-off fee to try the service for a month, or you can sign up for regular payments, either paying monthly or every 3 months. You get a discount if you sign up for recurring membership, and every month you'll be boosted back to the top of our feeds too.
Then it's as easy as adding your link to your fan account, a few basic details, and uploading a photo. Just make sure that the photo is less than 2MB – convert any jpeg files to png if you're struggling – and be aware that they can't include nudity. Yes, your fan page might be x-rated but our website isn't. You can allude to it, but nothing too revealing, please.
What are the benefits of signing up for Follower Promote?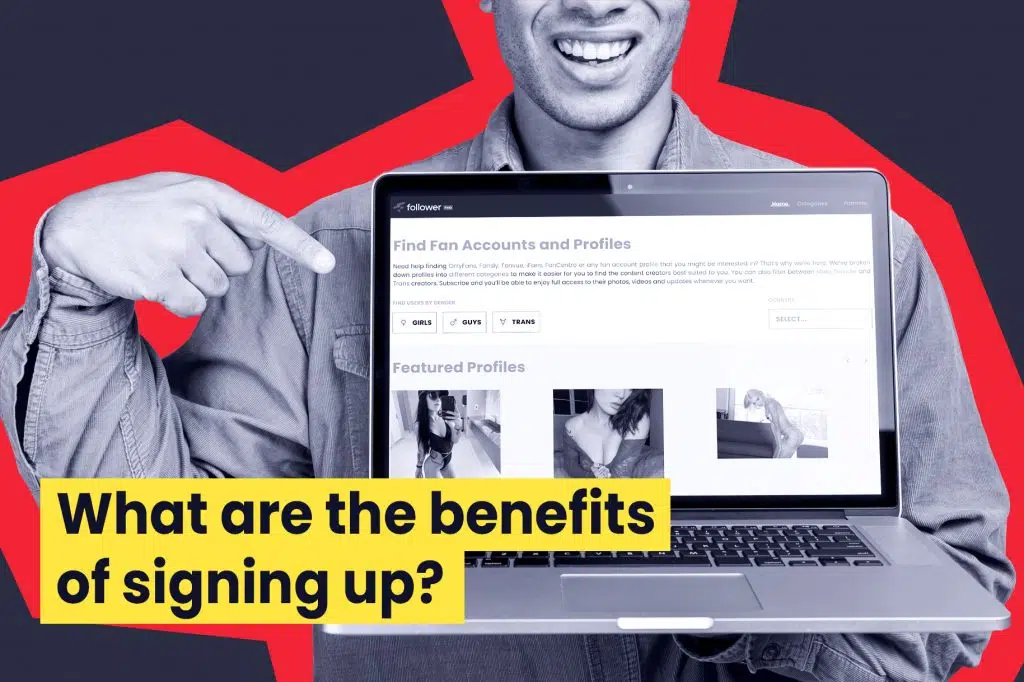 When you sign up to our promotion platform, you're listing your profile on a website where we have a huge audience of people who are actively looking for new creators. It's an extremely cost-effective way of advertising your profile, because you don't have to worry about the right kind of people seeing your profile. The only people who visit our website are those who want to subscribe to new people, and there are a lot of them.
There are no guarantees of course, but provided you've got a good quality picture and your profile on your fan page is enticing enough, you've got a great chance to build up your fanbase without having to go out to find the new users yourself.
And it's not just for OnlyFans – we work with all fan platforms, so no matter which one you're signed up to, we can help you find those new subscribers and boost your monthly earnings.
Finally, we aren't standing still. We're constantly investing in new features too, so by signing up now you'll make sure you're always first in line to take advantage and build your fanbase as quickly as possible.
Which categories can I advertise myself in?
As well as featuring in our general Profile Finder, if you pay for a Grow membership or above you'll be able to select categories that fit your content. Users browse these categories to find creators who are specifically offering content tailored to their interests, so for each (relevant) category you're in, you've got more chances of converting our visitors into your next fans.
As well as categories for gender and country, you can also add yourself into: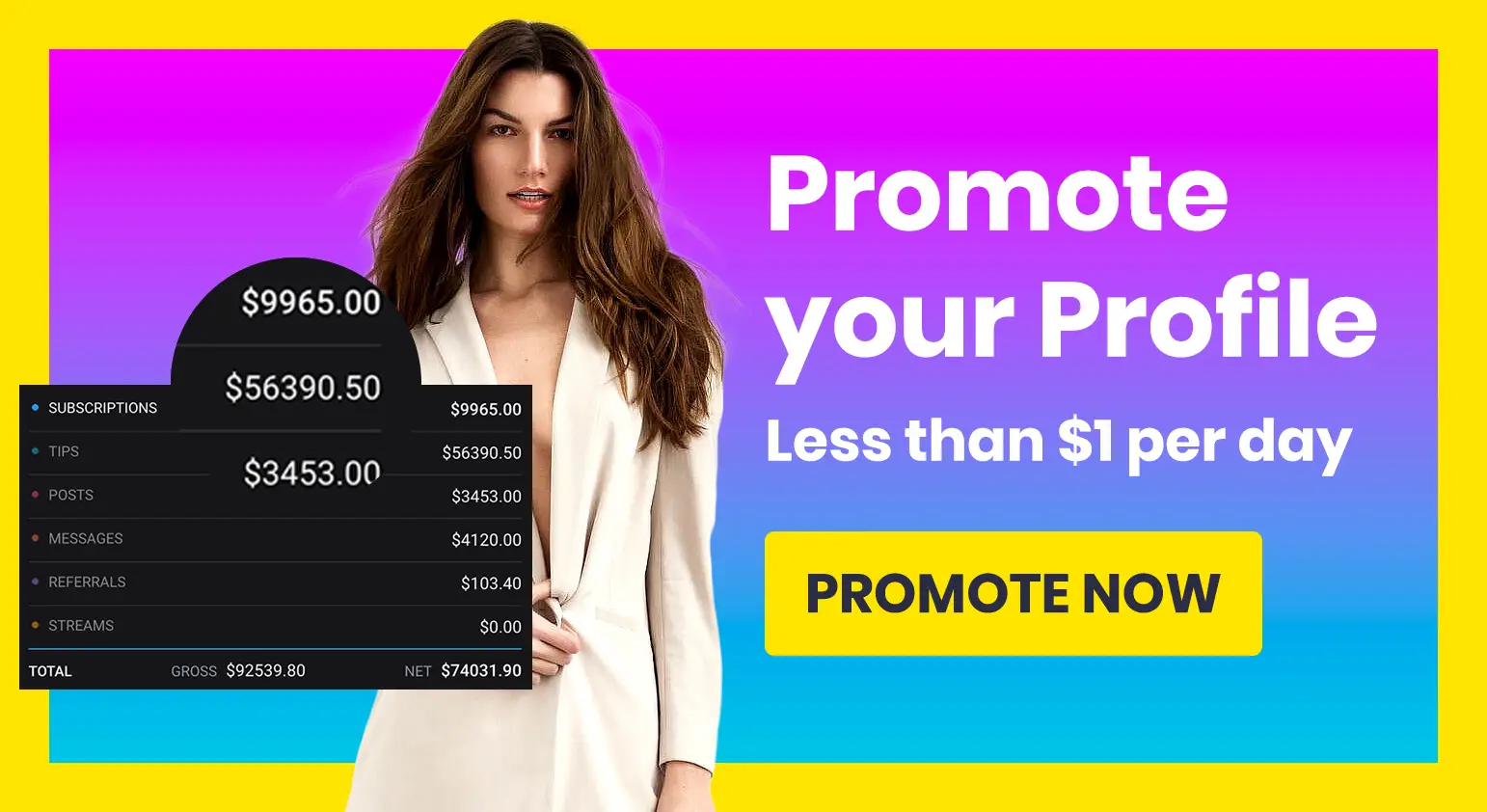 Amateur
Couples
Celebrity
Cosplayer
Dancer
Model
Instagram
Fetish
Findom
Free
Fitness
Pornstar
Tattoo
BBW
You get to choose the categories, so you can decide which ones are right for you. Don't stretch the truth though – you'll only annoy potential new subscribers if you claim to be something you're not.
If you choose a Grow plan, you'll be advertised in the gender and country categories along with one other category of your choice. Upgrading to Pro lets you choose as many categories as you like.
Does Follower offer any free services?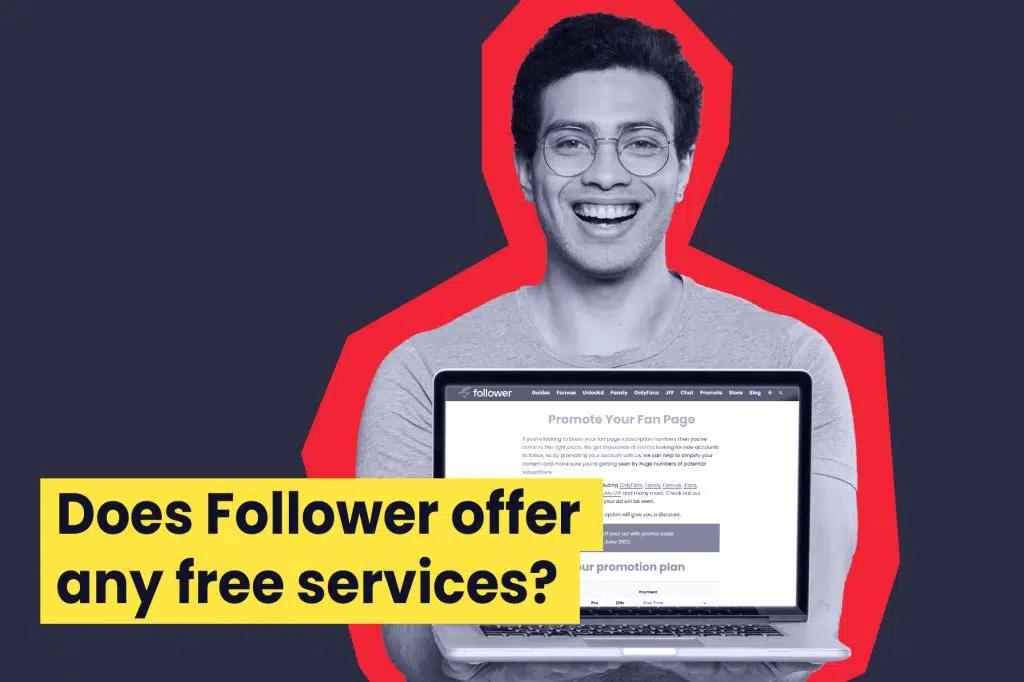 Follower doesn't offer any free promotion services, but our Start plan is a low price and a very cost-effective way to get your profile seen by people looking for new creators.
If you want to save money on your promo, use coupon FOLLOWER10OFF for 10% off your Follower advertisement.
What we do offer for free is our expertise and knowledge through our Guides. We've created a wealth of content designed to help creators to fulfil their potential, and you don't need to sign-up in order to access it.
Browse our guides if you want to learn:
How to get started with the major fan platforms
The best alternatives to OnlyFans – because there are more sites out there!
Other types of website that complement your fan page
Detailed information about each different fan platform
How to make the most money from your page
Tips on taking better photos and videos
How to protect your content from IP infringement
And loads more.
Is Follower Promo legit?
Whenever you're handing over your own money and there's no guarantee of results, it's natural to feel a bit worried about whether a site is a scam or if it offers a legit service. We can assure you that we are a fully legitimate business that has existed for many years, and we've had thousands of creators sign up and keep using our services during that time. We get over 250,000 visitors to the site every month and have advertised over 20,000 promoted accounts in our existence (and counting).
You can see some of the reviews of our website from genuine content creators on our sign-up page.
Follower Advertising FAQs
Where can I promote my OnlyFans?
Whether it's an OnlyFans page or one with another platform, most people stick to promoting their page on their own social channels. And this is important, but you're essentially promoting yourself to your own existing fanbase. There's also a risk element since many social media channels don't like you promoting adult content, and they can swiftly ban your account if they feel you've broken their terms.
This is why it's a good idea to supplement this with a service like Follower's, since we can help to get your page seen by new people – people who are actively looking for new creators to follow.
How much do beginners make on OnlyFans?
Most creators on OnlyFans or other fan platforms don't make a lot at first, usually because they've not promoted their page well enough. While there are countless success stories of people earning thousands of dollars every month, the average is around $150 for OnlyFans users and that's including all the successful people who do make huge sums. In reality, most people will earn less.
The best way to be successful is to always work on improving your content, and to make sure you're promoting your page as much as possible to reach new fans who you can convert into paying subscribers.
Can you be anonymous on OnlyFans?
You can be anonymous on any fan platform, but it comes with drawbacks. You can't then promote your page on your existing social channels without losing your anonymity, so you need to start fresh, and building up a fanbase can be difficult.
If you want to use a service like OnlyFans anonymously, then Follower is a valuable tool. You don't need to advertise your real name, only your chosen pseudonym, and you're instantly reaching a large audience of potential subscribers without starting with a blank social media profile. All you then need to do is focus on creating the best content possible.