👋 Got a fan account that needs a boost? Promote it here. We support ALL platforms ❤️ Get a FREE digital eBook packed with Onlyfans tips with every ad purchase!
Whether you're looking to supplement your fan platform income or boost your profile online to help find new subscribers, cam sites offer a fantastic way for confident performers to reach new people, earn cash and spend time having fun.
Cam sites are where you'll stream live, giving your content an "anything could happen" vibe, which helps to attract an audience of people who want to engage with creators via live chat, see what they get up to, and potentially pay for a private show as well.
The earnings potential of cam sites is good if you have the time to commit to them. But even if you don't, the occasional live stream could just be a good way of getting your fan platform name out there.
So, where do you start? In this guide, we've pulled together a list of the best cam sites you can currently sign up to.
Don't forget to check out our guide to getting started with cam sites too, in case you've no idea where to even begin.
Ways to earn on cam sites
There are three main ways you can earn money on cam sites. By these, we're talking about the primary option for earning, even though there may be other optional extras to boost your income. These are:
Tips for goals
Private shows – one-off fee
Pay-per-minute
With the 'tips-for-goals' model, you won't be using private shows, but instead, you'll have a tips menu – basically a list of things you'll do in the stream once you're tipped. This encourages viewers to pool their money together so that they can pay for you to perform.
Private shows can be another option with a one-off fee. A user who wants a show will pay you a set amount, and then you'll enter a private chat with them for an agreed amount of time.
The final option is pay-per-minute, where someone will begin a private chat with you and they pay for every minute of the show. You earn more the longer you can keep them in the private show.
All of the sites on this list use at least one of these methods, and some offer multiple. So you need to consider which sounds like the option you'd be happiest with then decide which site you want to try as a model.
1. Chaturbate
Chaturbate is one of the biggest cam sites in the world, although it's only in recent years that its popularity has fully exploded. It has thousands of live models at any one time, including a huge variety of performers, with an extensive list of hashtags that users can browse to sort through models by their niche.
This gives cam models the chance to really focus on an audience, and tie it into their fan platform as well. The site is free to use so users will always be able to enjoy cams without paying, but the token costs are low compared to other sites, which encourages spending.
Not only that but because the site is so popular, there are always users willing to splash the cash, which can encourage large tipping waves if you're a creator with tip-related goals on your stream.
2. JerkMate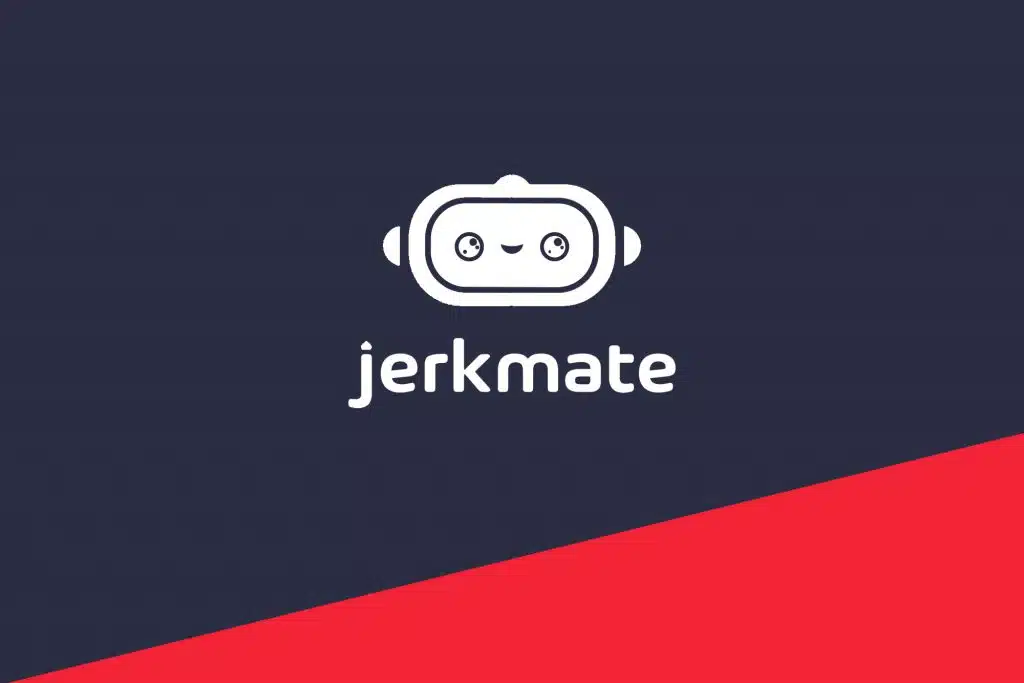 JerkMate is an offshoot of Streamate (which features further down on this list) and it works slightly differently from a regular cam site, although it's not completely unique in this list. JerkMate tries to match users with cam models, based on the user's preferences. The idea is that, instead of going in blind, JerkMate understands the interests of a user and then tailors the content they see.
This has pros and cons for models. In theory, your audience will be made up of people with more of an interest in the type of content you provide. But also, your audience may be more limited.
Users can still disregard the feature and browse freely instead if they prefer, so it's not completely limiting. But considering how it's the key feature of JerkMate, it's worth embracing it as a model – make sure if you do try it that you set up your profile to properly advertise the kind of model you are so that your matches are happy when they find you.
3. Slutroulette
Slutroulette is another site that works a little differently from a traditional cam site. In this instance, it's an x-rated version of the 'Chat Roulette' model of a website – you log on, and you're instantly matched with someone. You can either keep viewing and chatting, or you can respin and try another.
This puts the pressure on you as a model to make sure you're engaging, but if you can hook people in then you can make good money from tips and especially live shows. The site isn't the best – it has a lot of ads, and the sign-up process could be a little easier. But thanks to its USP, it does still attract a sizeable audience.
4. Flirt4Free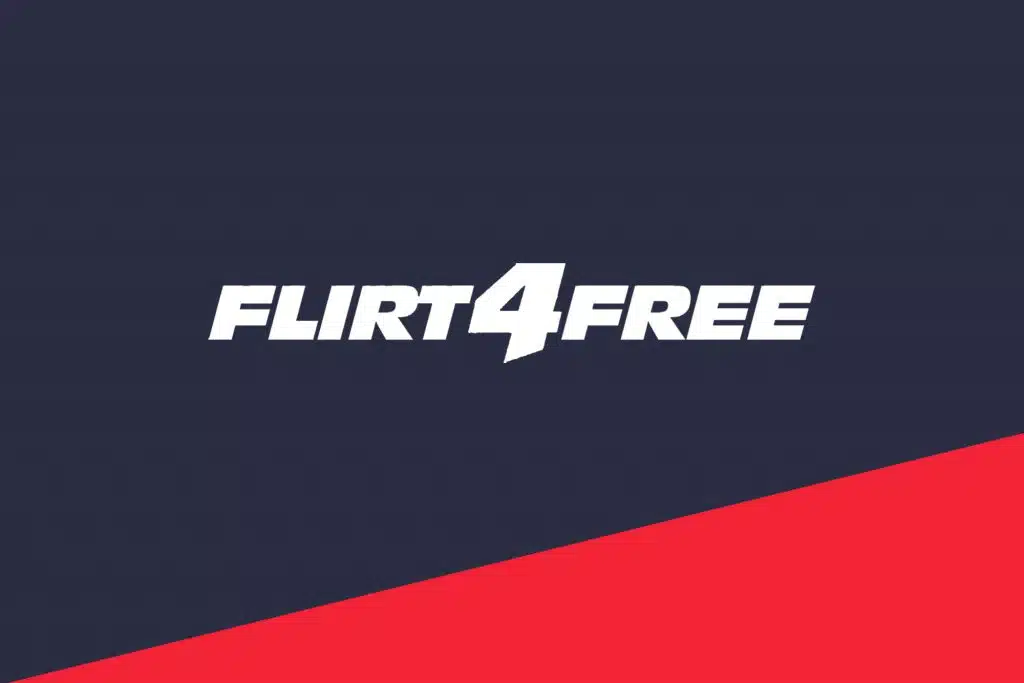 Flirt4Free is not a cam site that is flooded with amateurs. Instead, it tends to be used more by experienced models – we don't mean more mature, but those who would be considered 'premium' cam models with high-quality streams.
If you're confident that you are at this elite level, then you can make serious money on Flirt4Free. That's because the primary earnings method is pay-per-minute private shows. Instead of a one-off fee, users will pay for every minute they spend in a show with you, so you can rack up good earnings if you can keep them hooked.
There are other options too, including semi-private shows for groups to help make sure everyone can afford to enjoy you.
5. MyFreeCams
We've placed MyFreeCams quite high on this list despite the fact that your earning potential is actually relatively limited. That's because the cam shows generally stick to the free model. There's the option of running private shows but more users come to this website not expecting to spend much.
So why bother, and why is it rated so highly?
Well, the fact that it is free means a lot of users visit the site, and some do tip well. Not only that, it's a great place to advertise your fan platform. Think of it as a free way of reaching a captive audience and showing them what else they could be getting if they signed up to your profile on another website.
6. Live Free Fun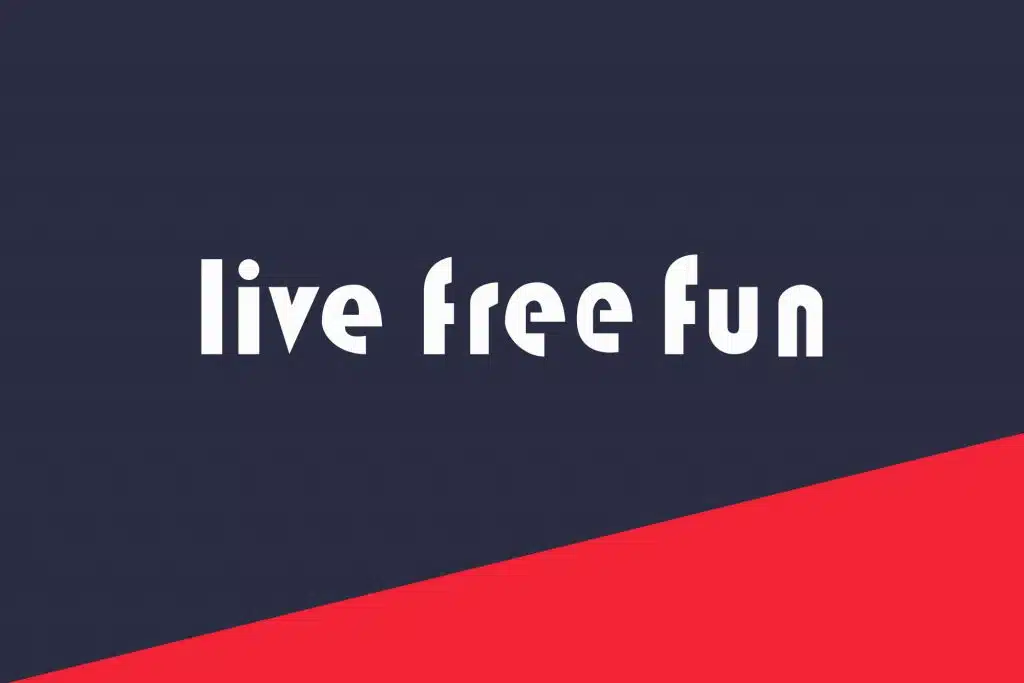 Live Free Fun is just a solid option for cam sites. It doesn't really have any unique features, but it is simple to sign up, cams are free at the point of entry with the option of tipping or private shows, and there is a good variety of cam models using the site.
From a cam model perspective, the site is simple enough to use and the earnings are OK. Really there's no stand-out reason to use Live Free Fun but if you want a reliable, mid-sized cam website that has less competition than the big boys, this could be a solid choice.
7. ImLive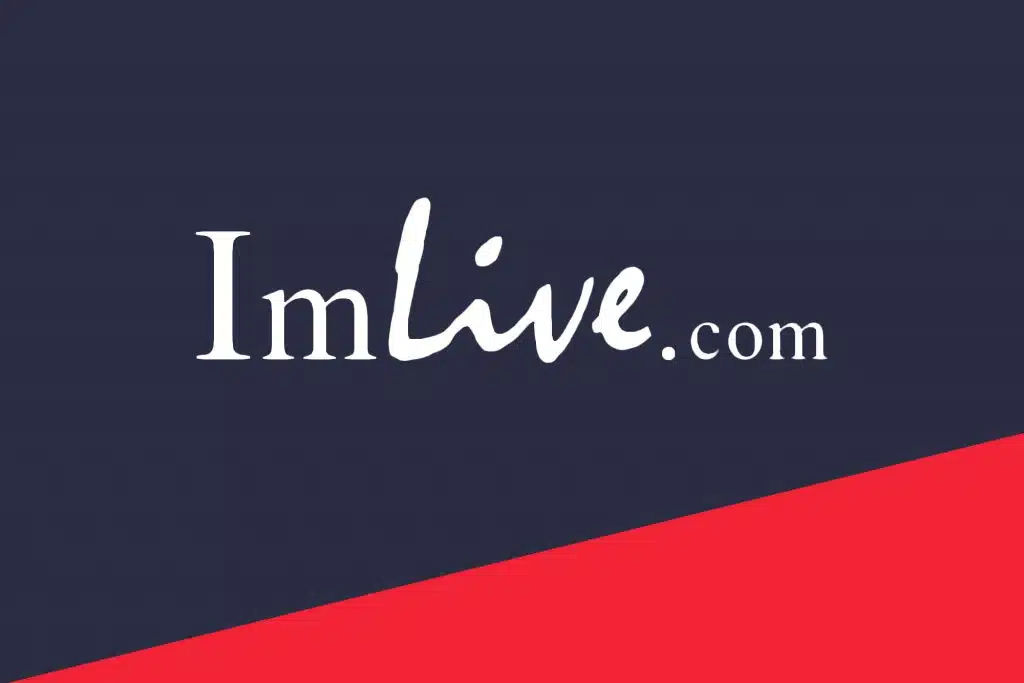 ImLive is another good choice for webcam streaming, but it does at least introduce a couple of interesting features, including the chance to screen-share. Models can use this feature in different ways, either for playing fun games or watching videos together with their users.
Payment options vary – models can ask for tips, or one-off fees or they can offer pay-per-minute content. So you have a good mix of choices when you want to monetize your live shows.
8. Bongacams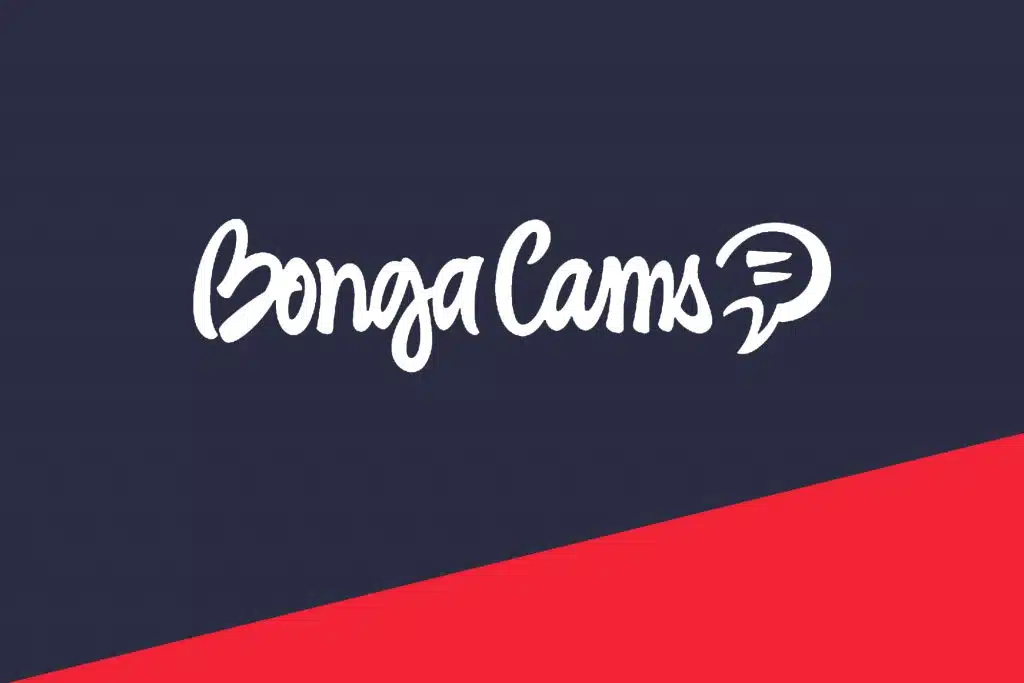 Bongacams is one of the lesser-known cam sites when compared to the big names, but it is growing in popularity. It's really transparent too – it makes it clear how much tokens cost, and it keeps things simple by only allowing for tips, rather than pay-per-minute shows.
It's quite popular with new cam girls, so there is a lot of amateur content. If you're looking to dip your toes into cam modelling for the first time, consider giving Bongacams a go since you'll be amongst other similar models and can quite easily stand out if you plan your approach carefully, helping you get a good-sized audience.
9. Cherry.tv
Cherry.tv is a relatively new site so it isn't completely polished yet, but it's a cam site with a lot of potential. Because it is new, there isn't a huge range of categories yet and for now, it is only open to female models, but it does have plans to open this up later.
One of the main reasons to consider Cherry.tv is the way it is introducing fun features such as experience points (XP), which allows models to level up. This isn't great if you only plan to model casually, but if you're going to be committed then you can really stand out as a high-level model on the site.
10. LiveJasmin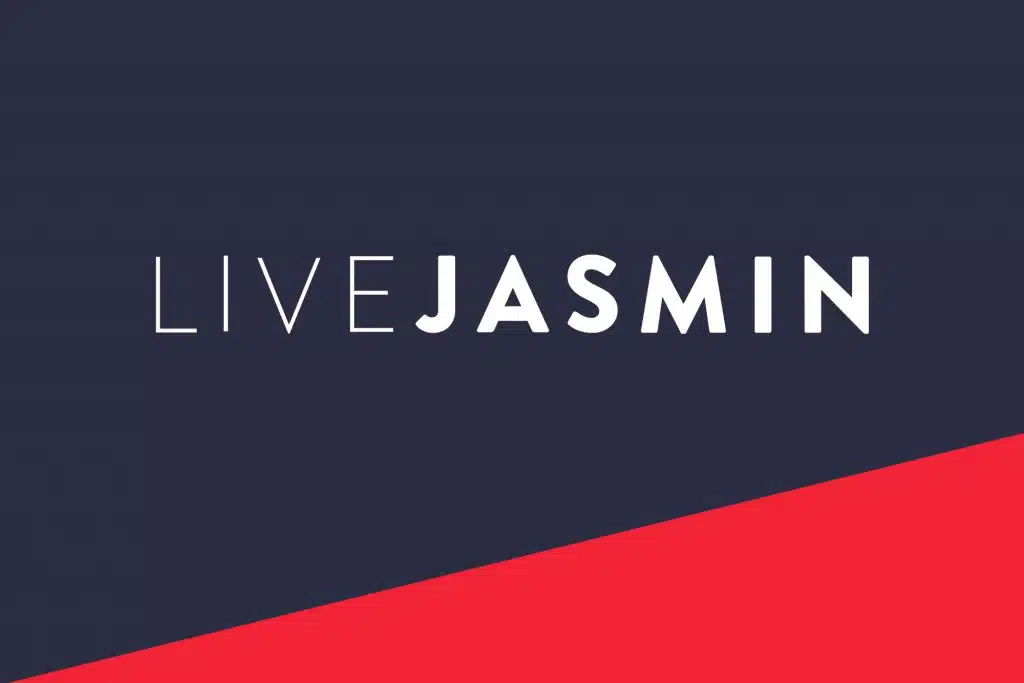 LiveJasmin has a well-known brand name in the adult circle, thanks to extensive sponsorship agreements with porn websites. The fact that many porn viewers know the name LiveJasmin is both a blessing and a curse – a well-known name does build a sizeable audience, but it can also breed distrust since people often view pop-up adverts to be potential scams.
Regardless, as an actual cam site, LiveJasmin is solid enough. It has a wide range of models and good choices to help users filter between them. The site is also one of the more professionally-made designs on this list, which does help to remove some of those concerns over scams.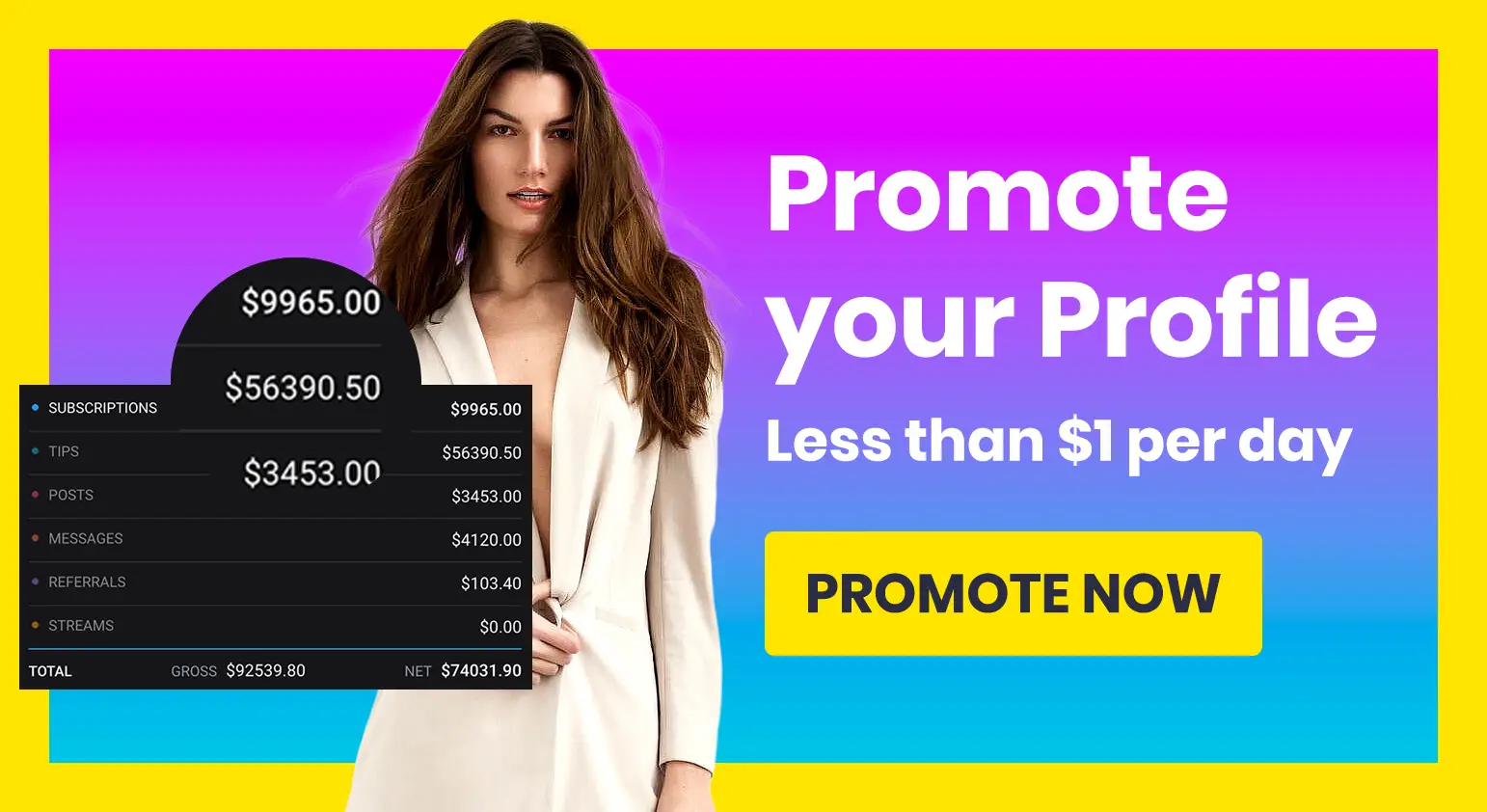 It's expensive though, which can put users off paying for content.
11. CamSoda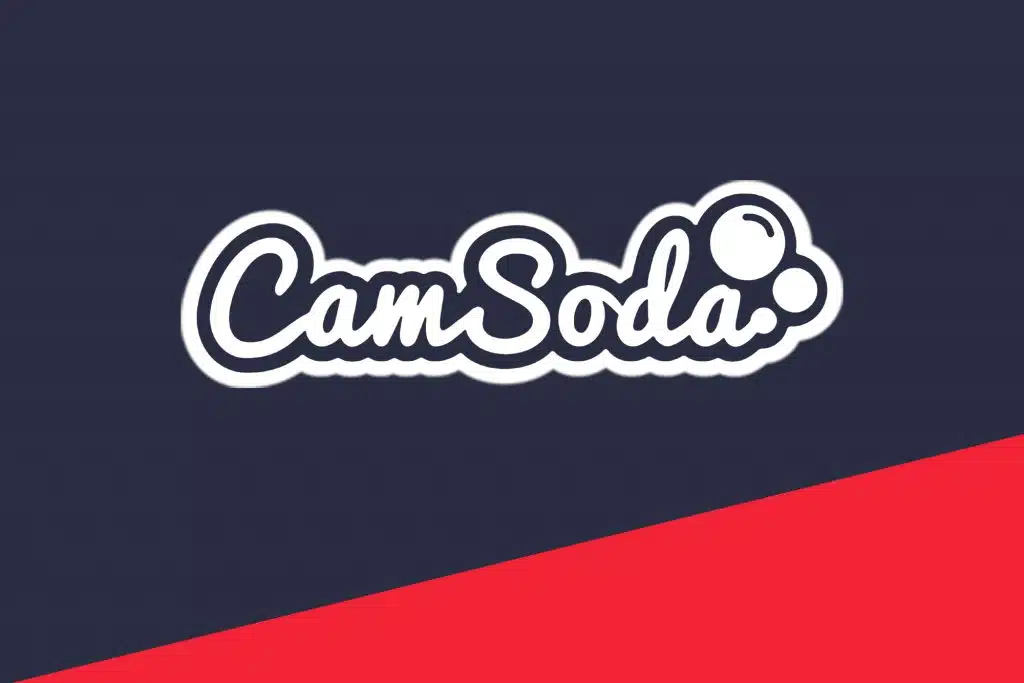 CamSoda is a bright and colorful website with a high number of cam models. It doesn't tend to work with private shows, instead being aimed at models who prefer the tip-goal option. It does have a strong audience though, so models will often be able to reach their goals over time as more users sign up and pay for tokens to see you perform.
The website also caters to a wide range of niche interests, so if you have a very specific audience in mind, CamSoda could be a better choice, especially if you're looking for less competition than the major sites offer.
12. Stripchat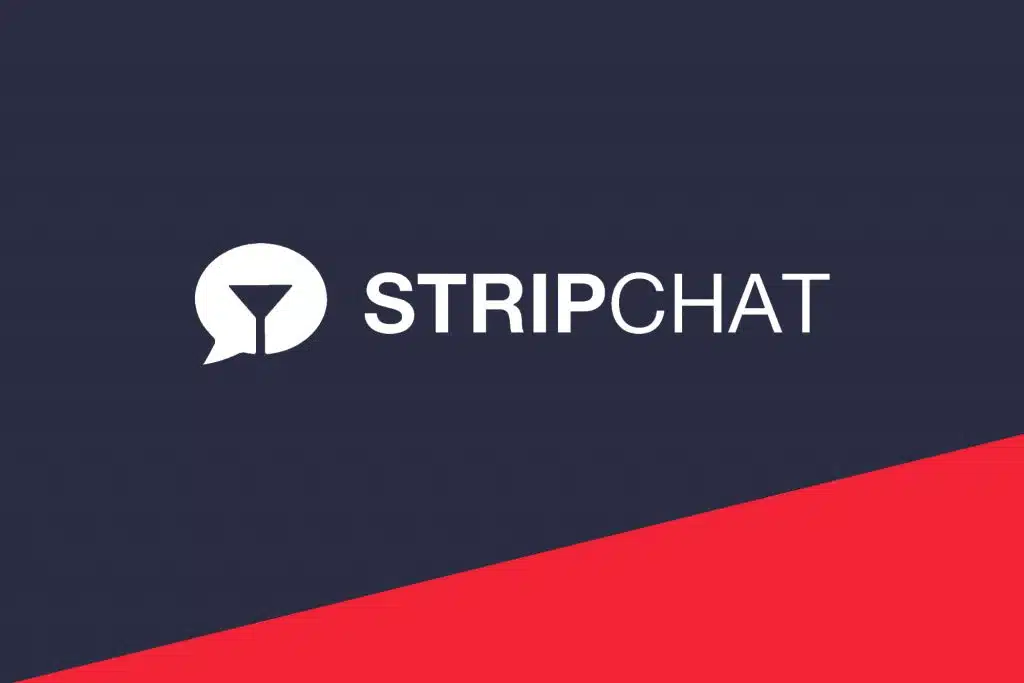 Stripchat tends to be used by porn actresses and experienced cam models rather than amateurs, but it's worth signing up if you're interested in camming and want to take your content career seriously.
Because Stripchat is used by higher-class models, it makes better use of technology than other websites. This means you'll be expected to offer HD streams, which could mean investing in a more reliable webcam and lighting.
The website is also known for its VR streams. If you like the idea of buying the necessary equipment to allow people to enjoy you in virtual reality, then Stripchat is the way to go.
13. Streamate
Streamate is the parent site of JerkMate and so, as a cam site, it has similar functionality. The brand Streamate is actually less well-known than JerkMate, but that doesn't mean the website is limited. There are thousands of models using the site at any one time.
There aren't any unique twists or features – those tend to be saved for the JerkMate website – but a dedicated 'Newcomer' section can help new cam models to stand out and build an audience.
14. Cams.com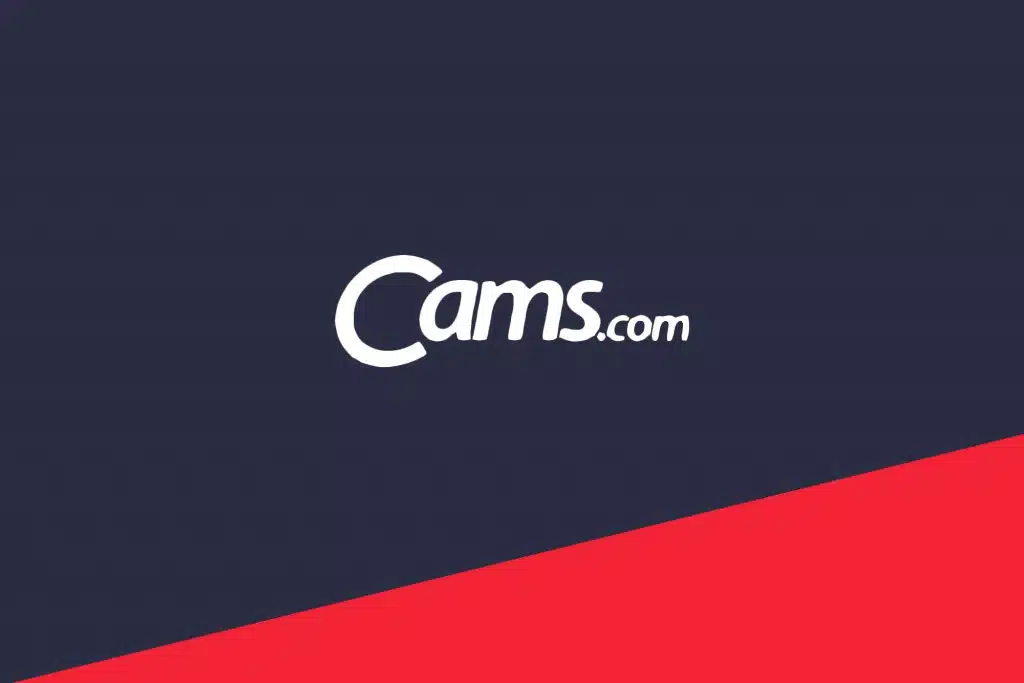 Cams.com is a site that is similar to Stripchat, in terms of its adoption of tech anyway. VR performance with teledildonics (sex toys that you can control remotely) are one of the main unique features of the site. Unlike Stripchat it isn't really super exclusive either, so if you're an amateur who wants to give this content a try, you're more than welcome.
Otherwise, the site is just a reliable cam site with a mid-sized user base, giving you good chances to earn money or advertise your fan platform effectively. It has a robust search feature too. Overall there are better sites on this list but if you like the idea of playing with teledildonic tech then absolutely give this a go.
15. Xcams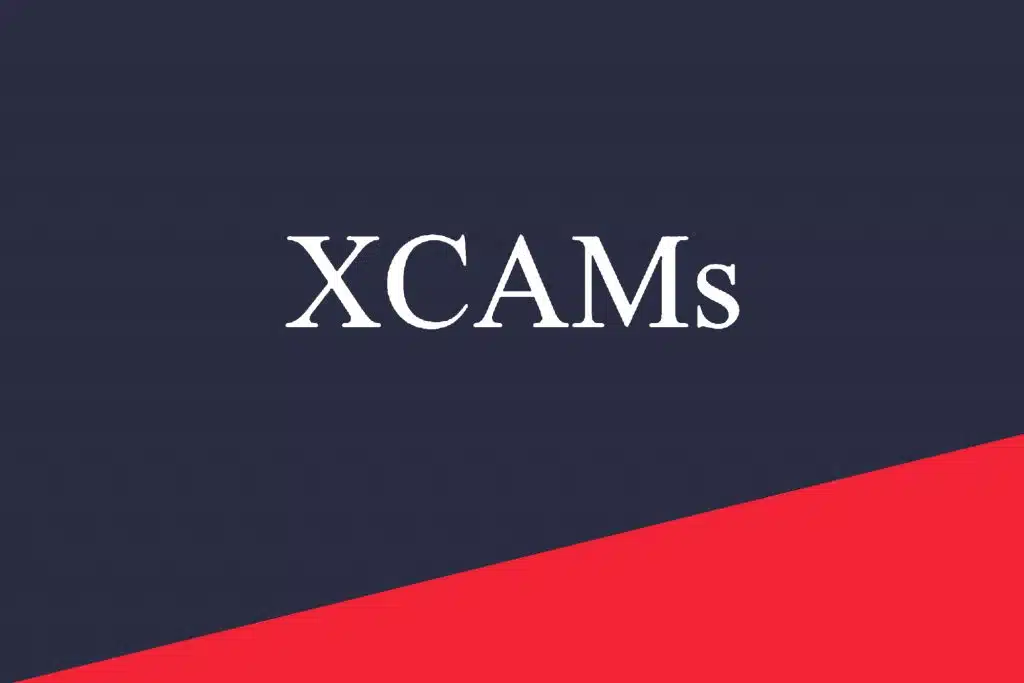 Many of the cam sites on this list are global and tend to involve a mix of American models along with those from Europe. Xcams is more aimed at the European market, although women from across the world are welcomed. So it's up to you whether you want to go and compete against the European models or find a site that is more broad.
The main payment model for these sites is through private shows, with models setting their own fee. They can create previews though, so you can get a taste of what you'd be buying, which does help.
16. Babestation
Babestation is a British brand, and it was actually formed as part of a TV channel. Brits are able to find Babestation on satellite and cable TV, with models available for phone calls and SMS messages as they strip off.
The website is very much an extension of that, so you're able to view the live-streaming models and either pay to message or call them. If you're a model outside the UK then there are better sites available, and Babestation isn't even right for most UK amateurs either, but it's included here because it's one of the only cam sites that has its own TV show.
17. Amateur.tv
Amateur.tv is a new cam site that is squarely aimed at, well, amateurs. If you're someone who plans on a polished, quality stream with full make-up and lighting, you may be better served elsewhere – this is about real people, in their homes, stripping and performing sex acts for tips or as part of private shows.
The website is still evolving – hence the low ranking – but this one has the potential to be higher up the list if it keeps doing well.
18. Live Sex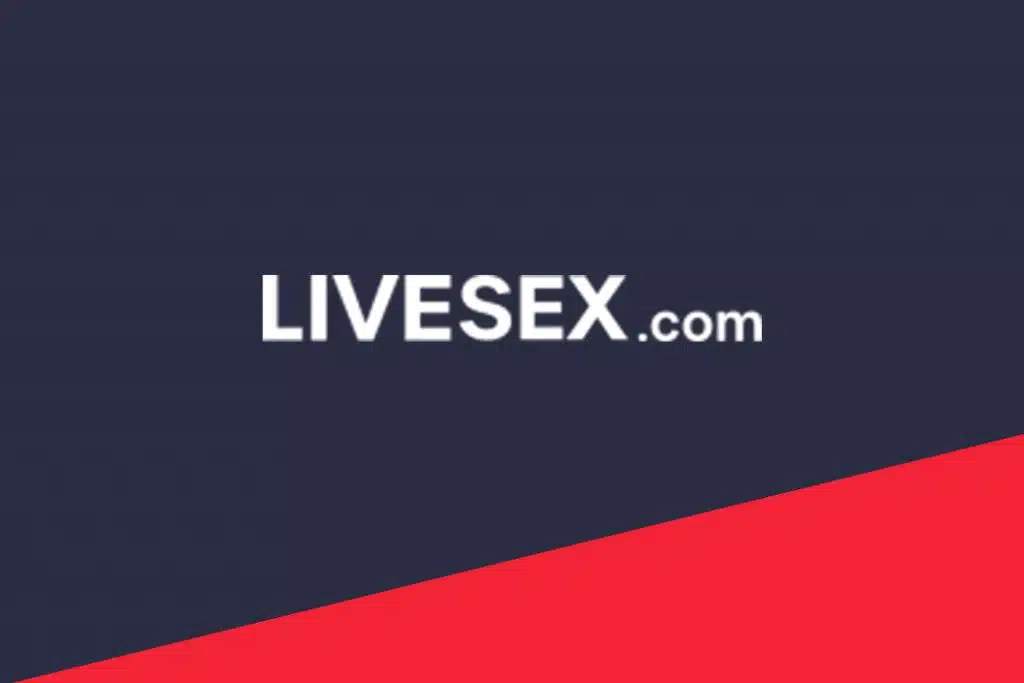 LiveSex is another good choice for a cam site that doesn't offer a huge range of fancy features. It's relatively new, and features a wide range of models including couples, with robust filter options.
The benefit of Live Sex being new is that there aren't many models to compete with – but there isn't much of an audience either. You can try it, but you may not make megabucks until the site becomes more popular.
19. SugarBounce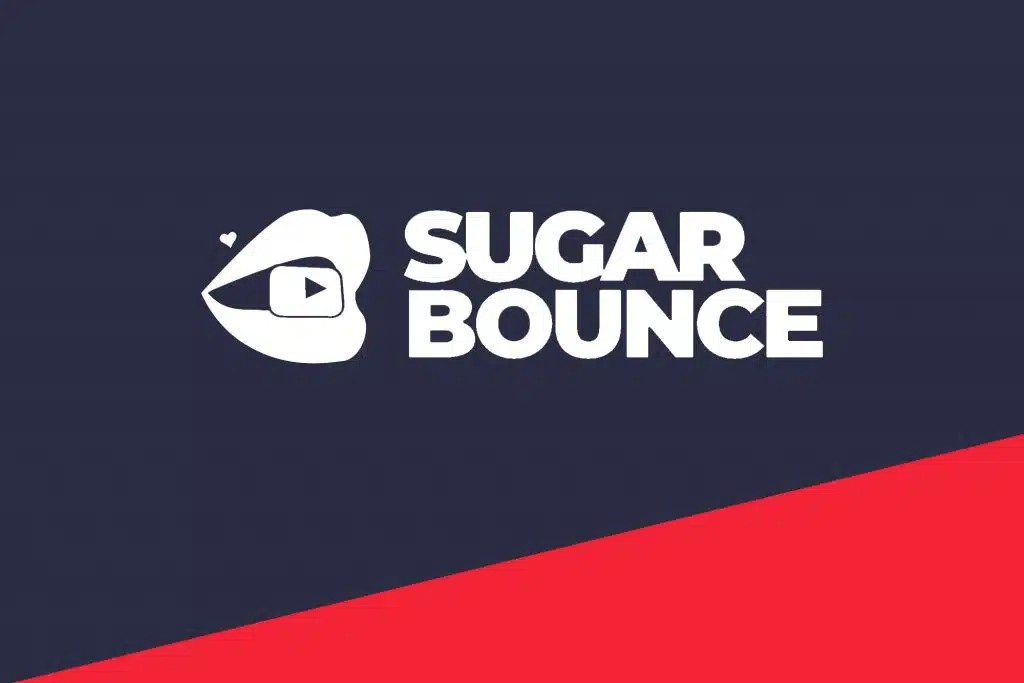 SugarBounce is another choice that is similar to Live Sex – relatively new, pretty good options for filtering by streamers, and not a whole lot of competition – but also, not as many users online to pay you.
SugarBounce's filtering options aren't quite as intuitive as Live Sex's choices so this one sits a little lower in the list.
20. MaturesCam
No prizes for guessing what makes MaturesCam unique. It is, quite obviously, a website dedicated to mature women who wish to stream. If that's you then great, you have a captive audience waiting for you, and you can earn good money from tips and private shows.
Otherwise, if you're not in the mature category, you'll need to choose another site on this list.
21. Royal Cams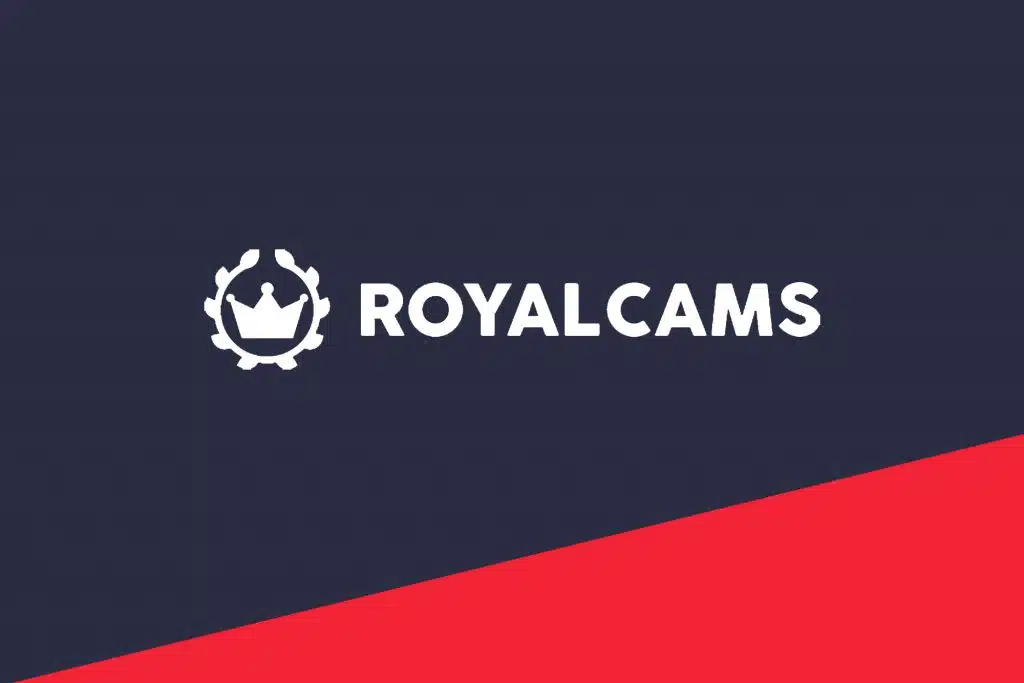 Royal Cams is another website that is relatively new, that doesn't have a huge amount of amazing features, but that works perfectly well and is worth considering as it grows. It has a large British audience but features models from across Europe and the rest of the world too, and has good filtering options to help users find the stream that's right for them.
22. Lucky Crush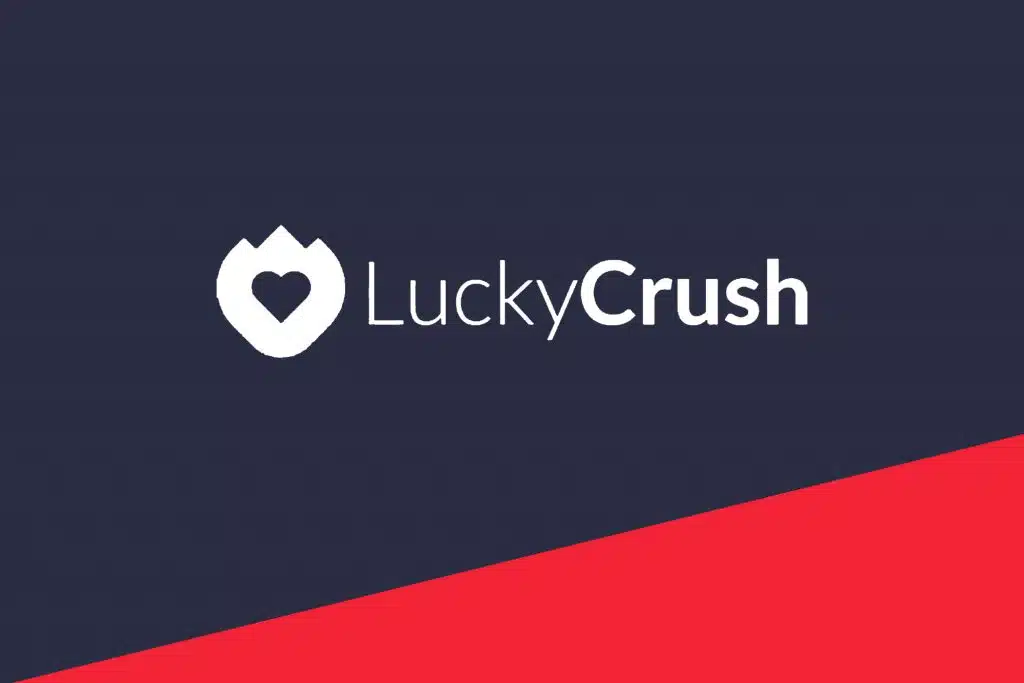 Lucky Crush is another website that offers to pair you with a random person, and models make money from the fact that the website charges tokens just for access.
It's not a great model though – you can't filter for people or search, and what's worse is that it considers it a selling point that it only matches men with women, and women with men.
So, if you're gay, you're out of luck.
Worth looking at, but there are much better choices on this list.
How to pick a cam site to use as a model
There's no simple answer when it comes to deciding which website you want to stream on. The bigger websites have more users, which can mean higher chances of tips, but it also means there's more competition, so you have to work harder to get viewers.
If you are just starting out on your content creation journey and you don't have a big social media following already, consider going for a mid-sized or smaller website, since you can pick up viewers more organically.
But if you are established and have a strong social media presence, you can use a larger site and promote your stream on your social channels, so you get a big audience. And it becomes self-perpetuating because the more viewers you have, the higher you'll appear on the website's listings, so more people will come to you naturally.
Make sure you tie in your fan platform as well, although be careful to read the rules of your chosen site to check what is allowed with advertising. You don't want to get kicked off for promoting your fan page too hard.