👋 Got a fan account that needs a boost? Promote it here. We support ALL platforms ❤️ Get a FREE digital eBook packed with Onlyfans tips with every ad purchase!
A lot of social media platforms launch in a blaze of popularity before quickly dying out. It's rare to get a newer platform that actually sticks around. But TikTok has done really well in the last few years to muscle its way in and secure its place among Facebook, Twitter, Instagram and others as one of the must-have apps on your phone.
And despite it being an app that's primarily targeted at a broad audience, there's still a lot of people who use TikTok to promote their OnlyFans account. Let's explore a little more why you would use TikTok, any problems to watch out for, and then take a look at some of the most famous TikTokers with OnlyFans account pages.
Why use TikTok to promote OnlyFans?
TikTok is a great place to promote an OnlyFans because it's the perfect platform for teasing with short video clips. The nature of TikTok's content – short, shareable videos – means you can really get across your personality and show off your look without having to film huge amounts of footage at the time.
And because the videos are so short, they're really shareable. Good quality videos can reach a huge audience, so if you can create a video that's interesting (and if you're trying to promote an OnlyFans, it's likely you'll have something interesting to show off) then you can really open yourself up to some potential new fans.
This is why there are lots of tiktokers with OnlyFans pages. You're able to hint at your adult content, and get your Only Fans out there to a huge number of people.
Problems with using TikTok to promote OnlyFans
TikTok isn't meant for an adult audience and so you need to be really careful promoting your OnlyFans on there, and you can't be too risqué in the content you produce. People will often have their accounts banned from TikTok if they post nudity or something else inappropriate.
This also extends to even mentioning your OnlyFans, so you need to be clever – more on that later. Ultimately though, stick to swimwear-style clothing and have a bit of fun teasing, without taking it too far, or you won't have a TikTok account for long.
The smartest TikTok OnlyFans creators are those who can offer just enough of a suggestion of the exclusive content to be found on their OnlyFans account, without getting in trouble by sharing anything that could be considered explicit content.
Rising and Popular Tiktokers with OnlyFans accounts
A list of TikTok performers who are also on OnlyFans
If you're looking for more Onlyfans and other fan page creators, we'd also recommend these pages:
Browse lots more OnlyFans (and other fan page) creators here
Are you a TikToker with a big TikTok, OnlyFans or similar fan page following? Let us know here and you could get a feature on this page!
Famous TikTokers with OnlyFans account details
Mia Khalifa
Mia Khalifa is a huge star with 32 million followers on her TikTok account, and almost 500 million likes. She has an OnlyFans account but if you're hoping to see explicit content then you may be disappointed – she posts work that is 'work safe but spicy' for her subscribers to enjoy.
Jordyn Woods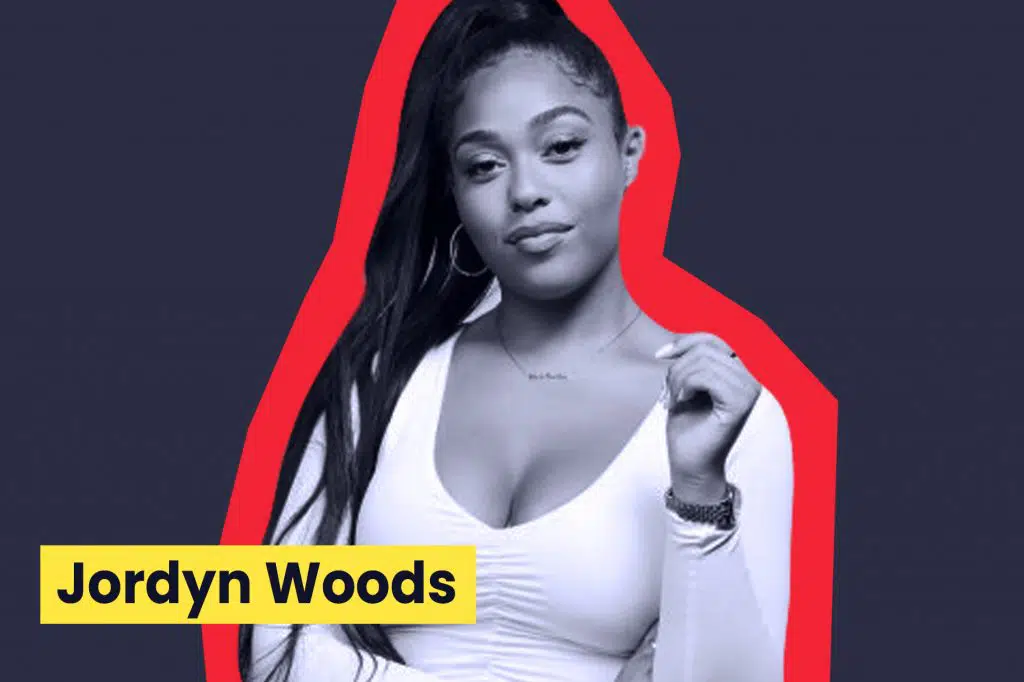 Jordyn is a social media celebrity with quite the following across her platforms. She has over a million followers on TikTok and she launched an OnlyFans in late 2020, where she posts a variety of content, mainly work safe and with some duplication from her Instagram account.
Blac Chyna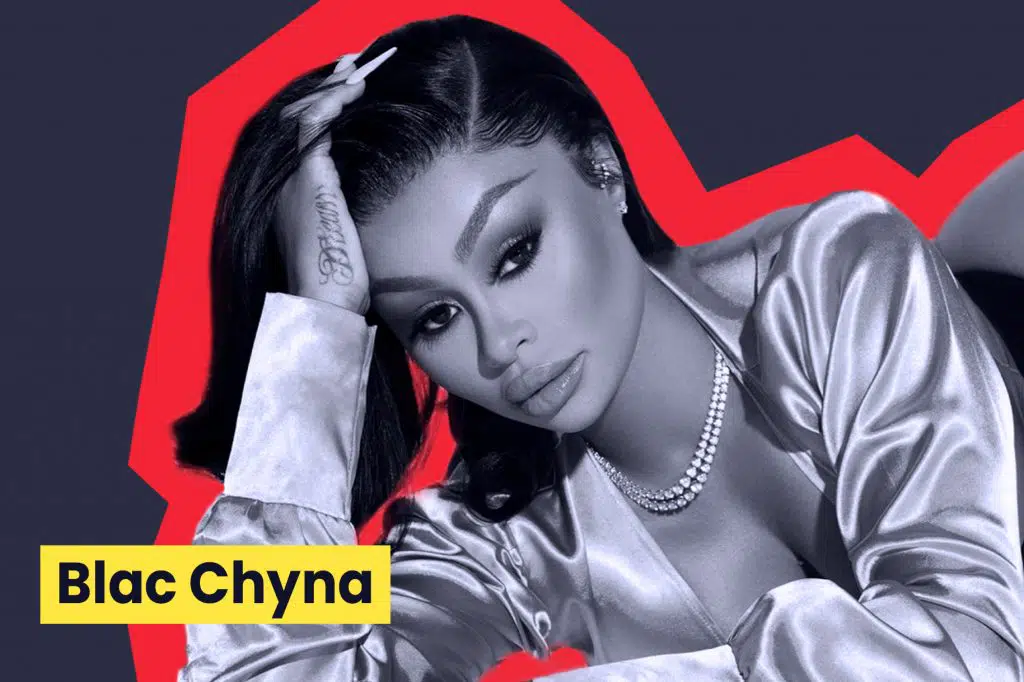 American model and socialite Blac Chyna has one of the most popular celebrity OnlyFans accounts. Her TikTok isn't too shabby either with over a million followers. Her TikToks are a lot more fun while her OnlyFans is on the more risqué side, though she hasn't posted in a while, and it costs $20 a month to access her content.
Rubi Rose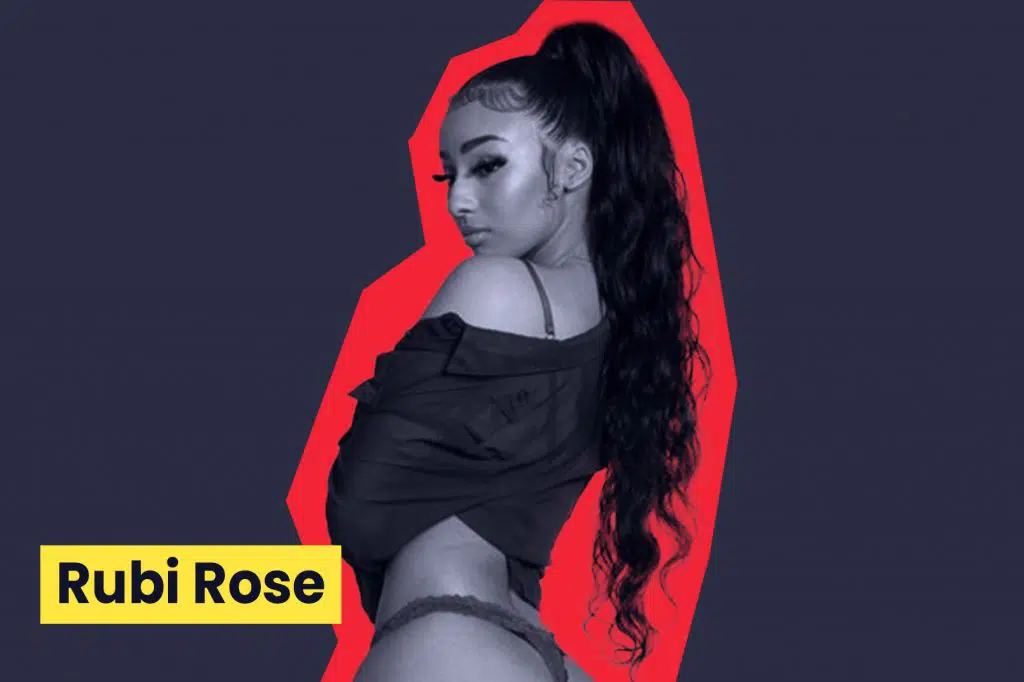 Rubi Rose is an American rapper and model, who has famously said that you don't have to post nude content on OnlyFans to be successful. Her TikTok has 2.2 million followers and she shares a lot of videos in revealing outfits, so maybe her paid content is a little more risqué after all.
Trey Songz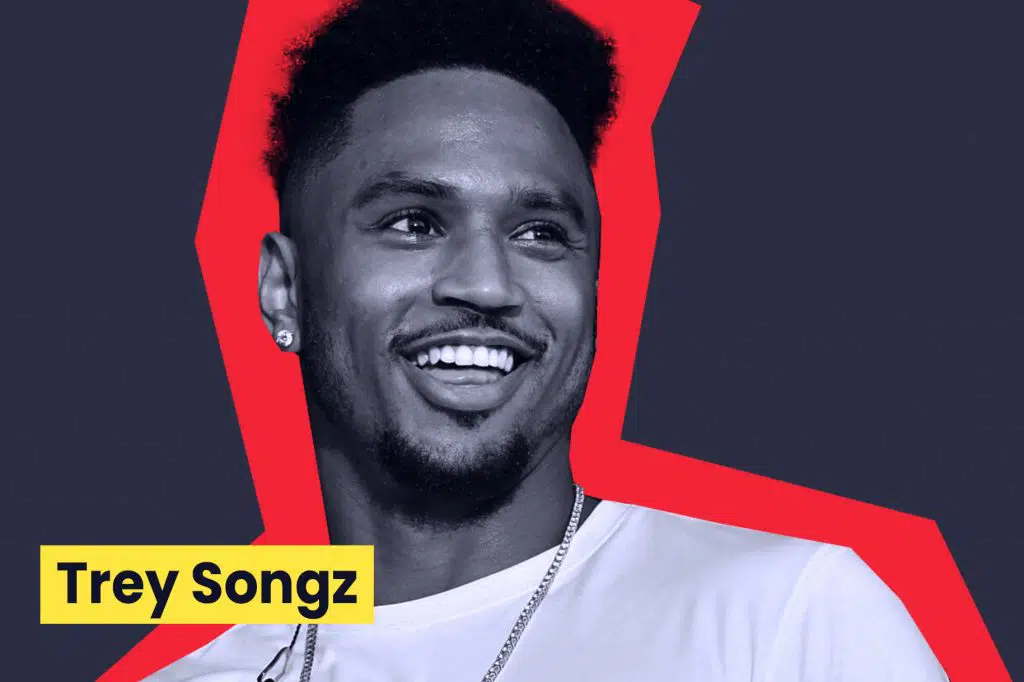 When it comes to the gents, there aren't too many major TikTokers that also have an OnlyFans. Trey Songz might be one of the biggest but he doesn't post much to TikTok and he has 'only' 31,000 followers at the time of writing. His OnlyFans posts aren't too frequent either, although your $20 a month will unlock 145 posts he's made in the past.
The safest way to promote your OnlyFans on TikTok
If you're going to use TikTok to promote an OnlyFans page, you can't mention OnlyFans.
One thing you can do is to use the term 'accountant' either in your TikTok name or in your bio. That might sound odd, but it's sort of a well-known secret that 'accountant' is a codeword for anyone posting adult-type content. You still can't post really risque stuff, but you can help to build up fans because people know to search for 'accountant' on TikTok.
Want proof? Head over to TikTok now and try searching for 'accountant'. You'll see a load of profiles of mainly women sharing content wearing very little. Scattered amongst them will be a handful of genuine accountants too, but they're in the minority.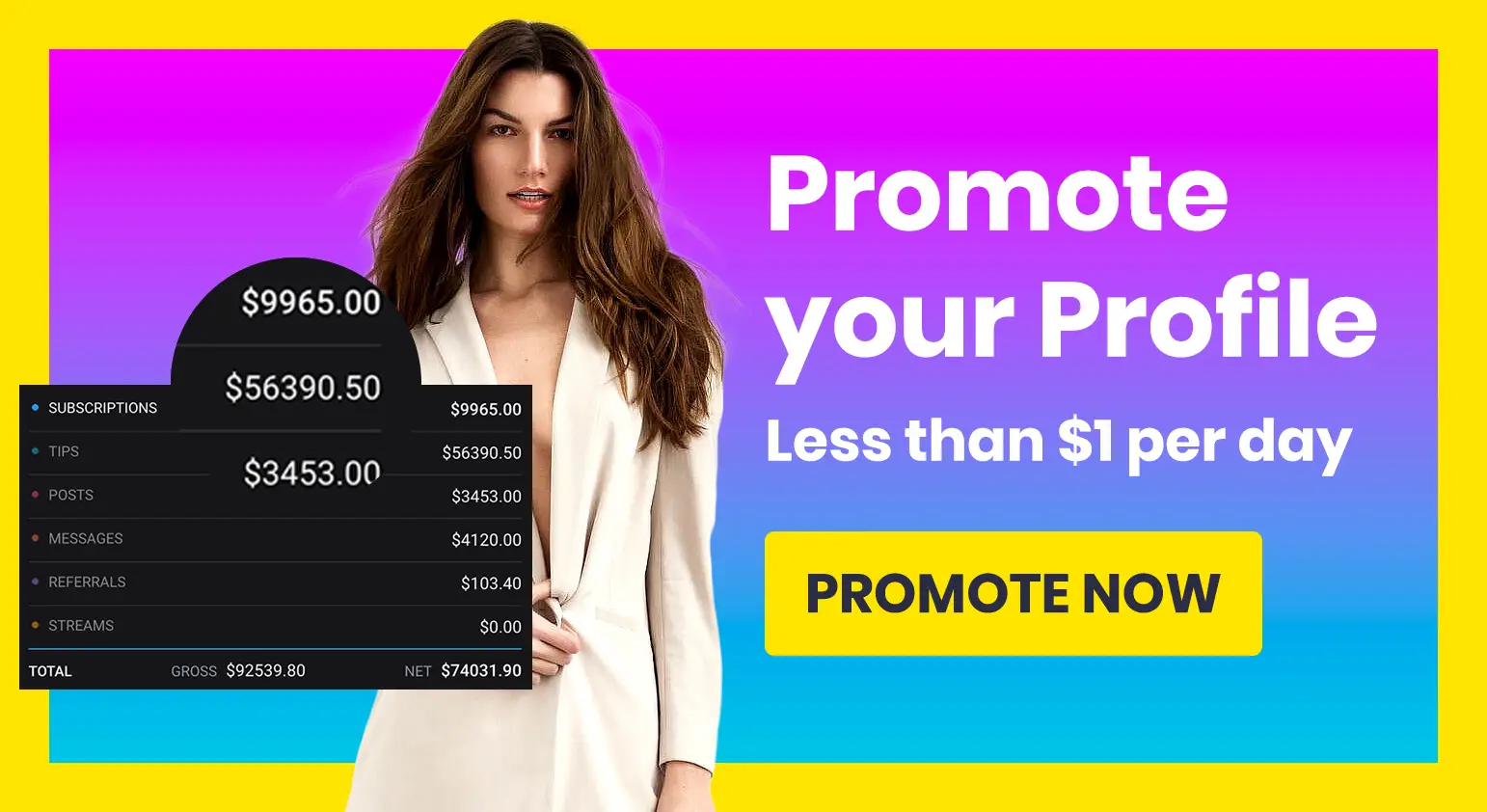 You'll also see that people aren't linking directly to their adult profiles. Instead, the best thing to do is to set up a link aggregator – a site that collates your various social links (including OnlyFans) into one handy place.
Ohh.me is a great option – set up your Ohh.me account, add your OnlyFans, and then share the Ohh.me link on TikTok. You'll have no trouble promoting your content, and TikTok won't ban you for being inappropriate either.
Check out: Take a look at the best OnlyFans creators here
Is it worth having TikTok OnlyFans accounts?
There are plenty of TikTokers with OnlyFans, so you it should be clear that promoting your OnlyFans page with a TikTok account is a good idea.
You're giving millions of people free access to your own personal brand, and you can allude to the kinds of exclusive content you'll share if people do decide to visit your Only Fans page.
Social media platforms in general are a great way of reaching a wider audience, and sharing an OnlyFans profile with as many people as possible is the key to growing your subscriber numbers.
Yes, you need to be careful. There are probably as many Tiktokers with OnlyFans as there are people who've been kicked out of their TikTok account for sharing OnlyFans accounts with adult content.
TikTok OnlyFans creators know not to share direct links to their OnlyFans account or any exclusive content that's too risque. Instead, they let their TikTok account stay work-safe, but in a way that teases people just enough.
If you're still unsure, just check out the best TikTokers with OnlyFans listed above and see what kind of content they're sharing on their TikTok account, compared to the content you can see on their OnlyFans account. You'll be able to learn how to manage it in the right way.
Final thoughts
There are a lot of successful TikTokers with OnlyFans, and there are a lot of creators who've gone the other way too, setting up their OnlyFans account before creating a TikTok account to promote it.
TikTokers with OnlyFans do need to be super careful when promoting their OnlyFans page, because the platform will band adult creators. Yet there are plenty of people who push the boundaries just enough with their TikTok videos.
Attract people with the fun videos on your TikTok and then offer to fulfil their custom requests on your OnlyFans account, and you'll have them hooked.
Don't use TikTok as your only platform for promotion though because if you are banned then you'll be left without an option. You should be chasing new subscribers across multiple platforms, including a free OnlyFans page which also hints at the hot content locked behind a paywall on your main VIP page.
Frequently Asked Questions
What are the best TikTok hashtags for OnlyFans?
If you try to promote OnlyFans on your TikTok, you will risk getting banned. There are some good 'vague' hashtags you can use, such as #of and #bikini but the best option is #accountant as this has been established as a sort of codeword. Most of the people posting on TikTok with the hashtag for accountant are actually promoting OnlyFans or another similar platform. There are very few people actually promoting their accounting services on TikTok after all…
Can you promote OnlyFans on TikTok?
TikTok doesn't want you to promote your OnlyFans on the platform – they want to keep it family friendly. But as long as you're careful then you can use TikTok to help grow your OnlyFans subscriber numbers. Don't post anything too risqué – you should dress appropriately but in a suggestive way where possible. Don't talk about OnlyFans, and definitely don't link directly to it.
If you use something like Ohh.me you can indirectly link to your OnlyFans profile. TikTok is one of the stricter platforms even on using links like Ohh.me so if they remove it from your bio, link to your Instagram from your TikTok instead, and use your Ohh.me link on Insta instead.
Is TikTok banning OnlyFans creators?
TikTok does ban OnlyFans creators if they are found to be using TikTok inappropriately. That's why you need to be careful – you could build up a huge TikTok following and then lose it by posting something that's a little too risqué or deemed to have gone against TikTok's guidelines.
Many users have cycled through multiple TikTok accounts after getting banned, having to restart their TikTok following every time. They aren't empty threats from the platform, they are absolutely prepared to ban accounts to protect their family-friendly audience.
What is a TikTok OnlyFans accountant?
To help get around the strict TikTok rules on promoting adult content, OnlyFans creators have adopted the title of accountant, and will use this as a hashtag when promoting their page.
This way, anyone interesting in finding new creators to potentially subscribe to can search the platform for accountants and find people who are actually creating adult content on OnlyFans, getting a little teaser through their TikToks.
The reason that accountant was chosen dates back to a funny song posted by actor Rocky Paterra, in which he sang about how he didn't want to describe his job as being a struggling actor and so he lied and said he was an accountant. This was quickly adopted by sex workers and OnlyFans creators as they could use it instead of talking about their real jobs.
What is meant by the TikTok to OnlyFans pipeline?
There are a number of articles online talking about the 'TikTok to OnlyFans' pipeline. They suggest that TikTok is becoming a sort of first step on the path to creating OnlyFans, with some articles criticizing the platform for allowing under-18s to see content of the nature and to be encouraged to start an OnlyFans page as soon as they become legal to do so.
In reality, TikTok works hard to protect children from adult content, and creators can do their part by banning any children who try to interact with them, and making sure they don't post content that is too sexual in nature on a platform where children may see it. Beyond that, the idea of a pipeline is probably false. Young people are digitally savvy and anyone who wants to start an OnlyFans once they are of a legal age would probably do so with or without TikTok, as is their right.