👋 Got a fan account that needs a boost? Promote it here. We support ALL platforms ❤️ Get a FREE digital eBook packed with Onlyfans tips with every ad purchase!
This is our review of LoyalFans – how does it hold up against the competition?
More and more fan subscription platforms have been set up in the last couple of years, which is both good and bad for content creators. It's good because competition breeds quality – in order to draw creators, platforms need to be better than the rest. But it can also be confusing – with so many platforms to choose from, how do creators know which one is right?
So, in this review, we'll look at LoyalFans, and see whether they offer the quality platform that creators need, and how they make themselves stand out. If you're a budding creator or you're considering switching from your existing platform, we'll answer the question of whether LoyalFans is right for you.
Pros
Reliable, helpful support team
Consideration for users – good layout, special offers
Robust selection of features to help creators make money
Cons
Filter options for discovering creators are a little limited
Pay-outs are a little more inflexible than other sites
What is LoyalFans?
LoyalFans is a platform for content creators who want to offer their fans a place to subscribe to all of their content. The mission statement of LoyalFans is to be a place "where creators and fans can come together for unique, meaningful interactions that elevate interpersonal experiences."
So, what does that mean? It means that, instead of being a place to just add a load of videos and photos and hope that fans pay to see them, LoyalFans is a quality platform designed to help creators get closer to their fans, and nurture a relationship with them that will, over time, be more fruitful than the less personal option provided by some competitors.
The basics are still the same – creators do still upload their photos and videos, and users come onto the website and pay a monthly subscription fee to access them. But it's more than that too, helped by some extra features – one of which is unique to LoyalFans to the best of our knowledge.
Award-winner!
In our Follower Awards 2022, LoyalFans took home the award for Best Platform for Selling Individual Videos. It offers some of the most flexible options for creators who want to sell clips and shout-outs to maximize the money they earn.

Read about the Follower Awards 2022
What kind of content is allowed on LoyalFans?
LoyalFans is open to all creators, but definitely has a leaning towards those who create adult, not-safe-for-work content.
But it is not a free-for-all and there are, of course, limitations on what creators are allowed to post. Generally, it's anything that would be deemed illegal – so anything involving minors or animals or representing non-consensual sexual activity. If you're unsure, consider whether it's something you would find on a mainstream porn website. If not, then it's probably safer not to post it.
The safety of creators and users is a big concern to LoyalFans and so they take these rules seriously. Not just to protect their own brand, but to ensure that everyone using the site has a positive experience. If you post illegal content on the site, expect to have it removed and to lose your login details pretty sharpish.
For that reason, creators will need to verify their age when they sign up, to prove that they are legally allowed to post adult content.
How can creators make money on LoyalFans?
It's important to consider that there are different ways for creators to earn money through LoyalFans. Some of these would be considered your standard options, and then there are the additional features. So, let's look first at how Loyal Fans works for subscriptions, and then move on to other income streams you can incorporate into your page.
As is the way with most platforms of this type, the way you make money on LoyalFans is by uploading content – photos and videos – to your newsfeed. This newsfeed is private and can only be viewed by users who pay to unlock it.
They do this with a recurring subscription, rather than a one-off fee. Every month that someone stays subscribed to your LoyalFans page, you make money – and how much is up to you, as you set your own fee.
Of course, the only way to keep those subscription payments coming in is to make sure your fans are happy – this means adding good quality content on a consistent basis. If you don't, they'll unsubscribe, and you'll need to work harder to keep finding new subscribers.
What features does LoyalFans have?
Where LoyalFans really begins to set itself apart is the range of additional features that it offers. These all help creators offer new ways to interact with fans, and potentially bring in additional income.
Video store
The video store is a place where you can sell individual video clips. You can decide how you want to go about this – it might be where you sell longer, uncut videos that give users good value for money. Or you might push yourself to want to try new things, and use this as an excuse to get your loyal fans (pun 100% intended) to pay a little extra.
Don't neglect your newsfeed for the video store. You want to keep your paying subscribers happy. But use the video store to add content that is more premium – either due to length or what you're doing in the video – and you can bring in extra money from that stream.
Calls
Being available for video calls with your fans is a fantastic way to build up a good relationship with them, and encourages them to send you tips even while they're paying for the call itself.
Fans want to feel special, and having a call with them on a one-on-one basis will absolutely achieve that goal.
Live shows
As if video calls and a store wasn't enough, LoyalFans also has a robust tool to let you stream live shows to your fans, where they can pay for access and tip you.
Think of it as a video call but with all your fans at once – this is a great way to build up a community, and fans love seeing you live – there's something more risqué about content that isn't pre-edited that they love.
Shout outs
Shoutouts are, as far as we can tell, unique to LoyalFans and they're a great idea. Except that they're also not, because the idea sort of exists elsewhere – but LoyalFans has absolutely packaged it in the best way possible.
Shout-outs are essentially personalized requested videos. But they're just short clips that you charge a smaller fee for. If you've ever heard of sites like Cameo, where you can get celebrities to send you a personalized video, it's exactly like that but a bit naughtier.
Other platforms let users request personalized videos, but how these shout-outs are marketed is very clever. Short, snappy videos that don't cost a lot but can bring in a lot of money if you get your pricing right.
What is the LoyalFans referral program?
One last way you can make money with LoyalFans is through their referral program.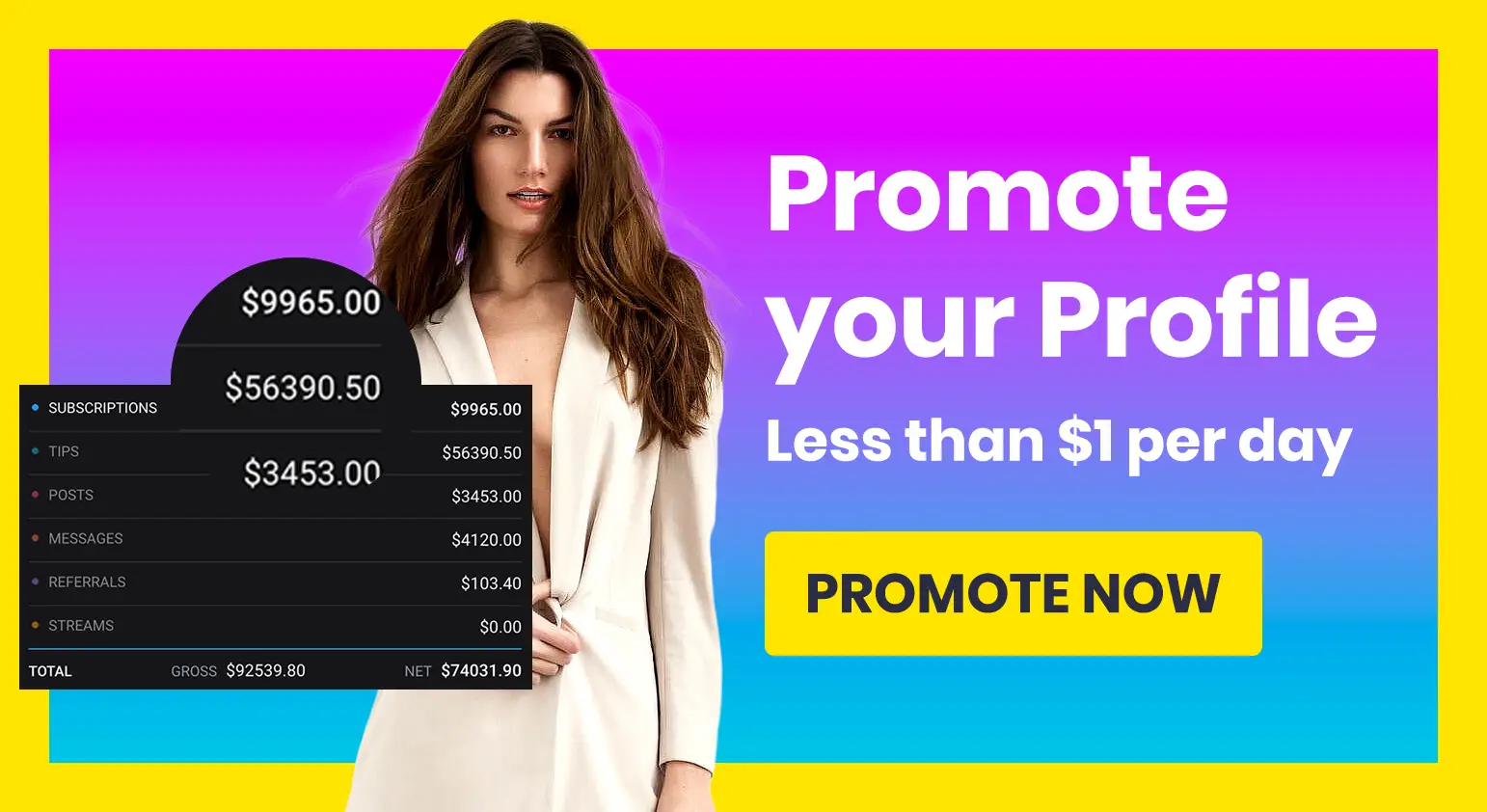 It's simple. If you're willing to cross-promote other creators, you can earn extra funds for your advertising services. If you refer a user to a creator, you'll earn 5% of the money that the user spends on that creator.
And even better – it's a lifetime reward. Other platforms will only let you earn money from referred users for up to a year, but LoyalFans gives you that 5% for the user's lifetime. Every time they spend cash on the creator you've referred them to, you make an indirect cut.
It's worth setting up cross-promotional agreements with other creators since you can earn from each other's fan bases. But don't do that at the expense of promoting yourself. It's better to earn 80% from a user than 5%, after all.
How do LoyalFans make money?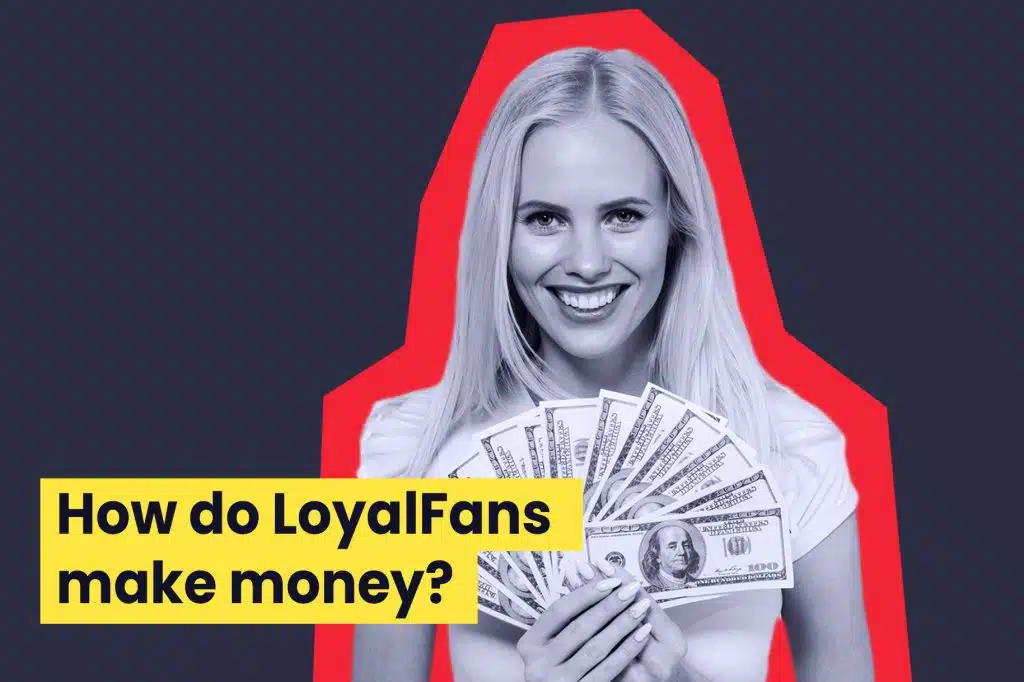 The way LoyalFans makes its money is the same way as every other fan platform turns a profit – it takes a cut of your earnings from live streaming, subscriptions, video store sales and private messaging. The cut that LoyalFans takes is 20%, which is pretty much the standard fee charged by most major platforms. There is a small number that charge a lower 15% rate, but 20% is considered reasonable.
It's important to clarify that, if you refer someone to a LoyalFans creator and they make a purchase, the 5% that you earn comes from LoyalFans' cut – it doesn't impact the money that the creator makes. And you'll get that full 5%, you aren't then charged 20% of the 5%…that would get confusing.
How easy is LoyalFans to use for creators?
Creators won't have any trouble working their way around the LoyalFans site, since it looks like many existing social media platforms. Indeed, most fan subscription websites are based on similar styles, so this is more about judging whether it's easy for creators to switch between pages and manage their accounts.
And it really is. It might take a little bit of time to get used to where to find your account settings but it's not hard to navigate, and you'll quickly become an expert. Whatever services you want to offer, it's all made very simple.
So even if you're an existing creator on another platform who only uploads photos and videos for a subscription fee, it probably won't be long before you actively take advantage of the extra features that LoyalFans offers. They're effortless to pick up.
How easy is LoyalFans to use for site visitors?
As easy as LoyalFans is to use for creators, it's just as straightforward for users as well. The feed is simple to navigate and using the toggle options at the top, users can quickly jump between their newsfeed, the video store, shoutouts, calls, live streaming and then the option to browse creators.
If there's one criticism, it's on this page. When you go to browse creators, there are limited filter options – you can choose between those who have recently updated their feed, those who are popular, those offering particular services or those who are new. But there are no other options to filter by.
So, if you're a user looking for a foot fetish creator, or a tattooed creator, you're going to have to either try your luck with the manual search or scroll through the many creators and look for yourself.
To be fair to LoyalFans, not many platforms do excel here. There are a couple that have this feature nailed, but many are much worse than LoyalFans as well – including OnlyFans.
And one other thing that's worth shouting out is that LoyalFans clearly cares about users as well as creators. An example is the Black Friday sale which saw 10% discounts for any users adding to their wallet. This might not seem like a big deal, but most platforms don't want to help users with these kinds of offers. It's a good way of supporting creators and also supporting users at the same time.
What's LoyalFans' support like?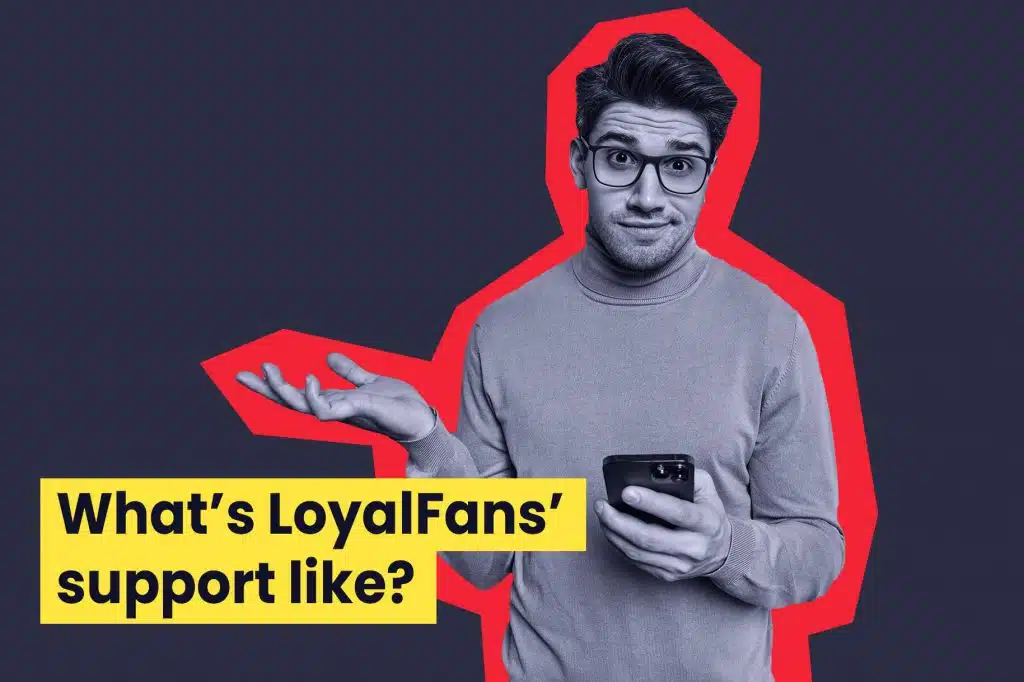 Support is a crucial factor for content creators. There are some rather large platforms that don't have the best reputation for how they help their creators, with slow/minimal responses to any questions (no matter how urgent) poor turnaround time for any tech fixes, and essentially an attitude of leaving creators to their own devices.
From everything we've seen, LoyalFans isn't like that. Generally, the support offered seems to be of a high standard – responses are not automated, problems are handled quickly and efficiently, and a lot of work goes into improving the platform for everyone.
There are some negative reviews out there, but that's true of any growing company. And there are plenty of positive reviews online too. Remember that people are much less likely to leave a positive review than they are a negative one, so you have to weigh that up in your consideration.
There's also an FAQ section of the website that fans and creators can use to get answers to common questions. It's not super-comprehensive, but it does help. And every Wednesday and Thursday, the team hold webinars to help teach new creators the ropes – a useful resource that creators should aim to make the most of.
Final verdict
LoyalFans is definitely a platform that's worthy of your consideration if you're an adult content creator. Part of that is down to the range of features offered, especially the shoutouts – it's something different that you won't find anywhere else, but it's a great way of interacting with your fans more and providing something personal.
It's not just the shiny bells and whistles though – LoyalFans does a solid job with everything else too. There are areas that could be improved – as there are with any platform of this kind – but there are far more positives than negatives.
LoyalFans FAQs
How frequently does LoyalFans pay out to creators?
LoyalFans gives creators two payouts every month. The first period lasts from the 1st to the 15th of a month, with payments then being made within 7 working days of the end of this period. The second period lasts from the 16th until the end of the month, and again payouts are made within 7 working days of this period.
Payouts are only made if you've reached the minimum threshold which is $50. If you've not earned $50 within a payment period, your earnings are carried over to the next period until you reach that threshold.
What payment methods are available for LoyalFans?
There are currently four payment methods available for creators – ACH, wire transfers, SEPA and Paxum. If creators want to change their payout method, they must do so at least two working days before the end of a payment period – otherwise payments may be made to the original payout method.
How much should I charge for shout outs?
The amount you charge for shout outs depends on you and the kind of video you're creating. Prices vary from $5 to $100, although the higher cost videos tend to be from creators who have established themselves as a findom creator, and who can therefore justify higher prices as part of their persona.
With a lot of these things, it's down to trial and error, but you also don't want to change too frequently. Set a price you think is fair, and then wait to see how many people pay up. If it's not many, consider whether you need to promote your page more, or lower your price.
Always check out similar creators to you and see how your pricing compares too.
What currency is used on LoyalFans?
The currency used on LoyalFans is the US dollar. All fees are shown in USD and payments are made in the same currency, so you may be subject to exchange rates depending on your chosen method of payout.
How often should I post to LoyalFans?
There is no single set answer for how often you should be posting to your LoyalFans newsfeed, but it is important to make sure that fresh content is added quite regularly. You need to engage with your subscribers and make sure they feel they are getting value for money, otherwise they could unsubscribe at any time.
At the same time, quality matters. Posting a new video every day that's filmed in a rush is not going to do you any favors. It is probably best to make sure that you're posting new content at least twice a week.
Even better if you can stick to a schedule – this means that your fans know when to expect a new content drop. You can even tease it through the week to build their anticipation and make each post more exciting.
What do I need to get started with live chats on LoyalFans?
Live chats are just like a video call but with multiple fans at once. In order to see the chat, you're going to want to do this through a laptop or PC ideally – hosting a live video from your smartphone will work but it makes it much harder to see what your fans are saying.
So, invest in a decent webcam if you don't have one, and make sure the lighting is good in your room too. A cheap ring light can help if it's a bit dim.
You can then add to your setup later – including toys that your live fans can interact with. But up front, a decent webcam and lighting will be all you need to give live video streaming on LoyalFans a try.
What is a good length for a video posted to the video store?
There isn't a set length that works best for videos on LoyalFans' store, because it depends on the type of video. As a guide, videos are categorized by their duration in intervals. Users can browse videos that are 0-5 mins long, 5-10 mins long, 10-15 mins long, 15-30 mins long or 30+ mins.
A good quality 3-minute video is better than a boring 30-minute video. So, think about what you're shooting, and what feels appropriate.
Is it a video designed to get your fans off? 30 minutes is probably excessive, unless you specialize in teasing.
Is it a video where you want to show off a range of different things you like to do? Make it a longer video and don't rush it.
Users can see the duration of a video before they buy, so it's important you make it clear that they're getting value for what they're paying.
Can I have an anonymous account on LoyalFans?
It is possible to have an anonymous account on LoyalFans if you don't want to show your face. You can choose your screenname/tag on the site, so it doesn't have to be something associated with your real name.
LoyalFans will keep your personal details secure, and only make public what you set as your tag. So, if your videos are always below-neck videos then there's no reason you can have a successful page that doesn't reveal your actual identity.
Just make sure you follow best practice and always check backgrounds for any identifiable private information, and remove it from the shot, so that you don't accidentally set the online detectives on a path to find out who you are.