👋 Got a fan account that needs a boost? Promote it here. We support ALL platforms ❤️ Get a FREE digital eBook packed with Onlyfans tips with every ad purchase!
Unfiltrd is a fan platform that works in similar ways to many other top sites like OnlyFans and Fanvue. Uniquely, the company doesn't try to position itself as a direct competitor to OnlyFans – but instead says you could use it as an alternative, or as a complementary platform alongside your existing account elsewhere. But is it any good?
Pros
Competitive earnings potential with lots of ways to make money
Wide variety of features including ticketed events, auctions and paid video calls
User-friendly site and supportive community
Cons
No option to post free NSFW content
What is Unfiltrd?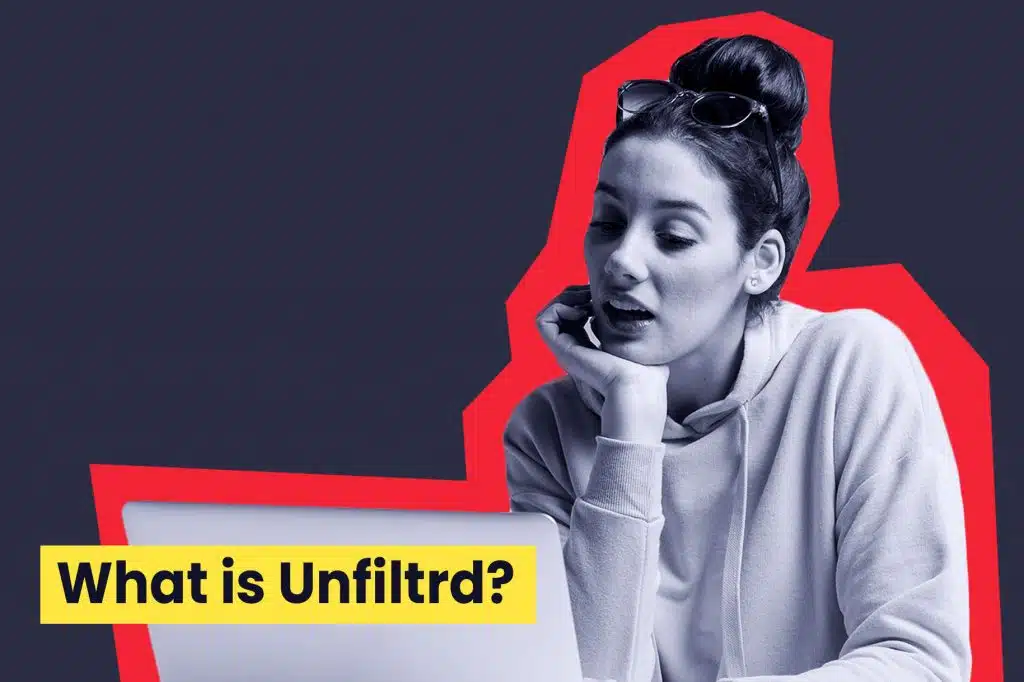 Unfiltrd is a fan platform that allows creators to share their content with their fans. The idea behind Unfiltrd is the same kind of idea you'll be used to if you're familiar with OnlyFans and other rivals – creators upload content, most of which is behind a paywall, and users must choose to subscribe to the individual creator if they want to access the hidden content. There are other ways that creators can earn money too, on top of subscriptions, and we'll get into those.
In early 2023, Unfiltrd announced an exciting new partnership with Deja Vu, one of the world's biggest adult entertainment brands. Deja Vu now owns 40% of Unfiltrd, and there are big plans for bringing together the online platform with the adult clubs across North America and Mexico.
Learn more about Unfiltrd and Deja Vu.
What kind of content is allowed on Unfiltrd?
Like many other fan platforms, Unfiltrd allows adult content and indeed many of the creators using the site are posting adult material, including videos and photos of themselves and often content that involves a partner (or sometimes another content creator, as a collaboration).
Unfiltrd is not exclusively for adult creators though, and if you want to use the platform to share fitness-related content, cooking content, or music-based content, you can. Pretty much all creators on the site are at least making 'sexy' content, if not fully explicit.
You should be aware though that Unfiltrd has a rule in place which states that all explicit/NSFW content must be hidden behind a paywall. While creators are allowed to share some posts for free to followers (and we'll get onto that distinction shortly), the free posts can't contain anything fully sexual.
That's not a rule that you'll find on other sites, but it shouldn't really hinder you. Some people do like to post the occasional NSFW thing for free on rival sites, as a teaser when there is much more to see, but generally, you're going to want to keep your best content for paying subscribers anyway.
How can creators make money on Unfiltrd?
The basic way that creators make money on Unfiltrd is through subscriptions, just like on any other competitor site. Subscriptions form the basis of your income – you'll post content that people have to pay a monthly fee in order to unlock.
At this point, it's worth clarifying the difference between Followers and Subscribers on Unfiltrd. Anyone can become a 'Follower' of an account for free, and when they do this, they'll see any posts that creators have set to be available publicly – this is the safe-for-work stuff we were talking about above.
Creators use this content to act as a teaser or just to help new people get to know them, starting to build that rapport. Then, you can convince people to start paying monthly to become a 'Subscriber' where they will unlock all the paywall posts you've uploaded which will typically be your explicit content.
Beyond subscriptions, there are other ways you can make money too. You can charge for individual access to certain posts – perhaps it'll be an extended video that you think subscribers should have to pay a little extra for. Or it could be a best-of compilation that you sell to followers who aren't willing to pay a recurring fee.
You can also accept tips, either directly on your profile or through messages. Often users will want to tip creators if they are fans of their work because they want to feel like they are special. Tipping is a massive part of the creator culture and Unfiltrd makes sure that the option is available.
And there are even more ways creators can make money too, which we'll cover when talking about the site's unique features…
What features does Unfiltrd have?
There are a lot of features that creators can make use of on Unfiltrd to help them earn money.
Private ticketed events are one such example. This lets creators set up a live event that users have to pay for in advance with a ticket. It's something fun, but it's also extremely handy for creators who can build up some buzz for the event, marketing it in advance to help sell tickets so that the event feels special.
Phone calls and video calls are also available, with creators able to charge users who wish to enjoy some one-to-one conversations. A lot of people who use these sites want to feel like they're close to the creator, and that the creator values them, so having the option to have direct conversations with them is a way you can make them feel truly special.
Finally, auctions are relatively unique in the fan platform world, but Unfiltrd offers them. This allows creators to set up their own auction, either for exclusive videos or for actual items to send to the winning bidder.
As with any auction, users bid until the auction closing time, with the winning bidder being the person who claims the prize. It's another fun monetization option for creators, and users can bid high as they aim to become the sole owner of something from their favorite creator.
A lot of people who use these sites want to feel like they're close to the creator, and that the creator values them, so having the option to have direct conversations with them is a way you can make them feel truly special.
Because there are so many options for earning money, Unfiltrd works really well as a standalone platform. But it's also useful if you're established on another platform, like OnlyFans, and want a complementary second option that has a wider selection of features.
Unfiltrd also has two affiliate programs, where you can make money by recommending new creators and users to the platform. Once you've signed up for your creator account, you'll get a personalized link to share.
What's great about Unfiltrd is that you earn money for creators but also members. With creators, you'll earn 5% of everything they earn for the lifespan of the account, and for members, it's 1% of their spending for the first six months they use the site, with no cap. It's another option for creators who want to earn a more passive income, by bringing new creators and members to the site.
How does Unfiltrd make money?
Unfiltrd makes its money by taking a cut of your earnings every month. And typically, Unfiltrd gives you a better deal than most other fan platforms do.
Most platforms, including OnlyFans, charge a flat 20% of everything you earn from their site. Unfiltrd also charges a set percentage, but it's lower at just 15%.
This lower percentage may change in future but Unfiltrd has guaranteed that anyone who signs up while the commission is 15% will have it set at that limit for life – all the more reason to sign up as soon as possible and secure those lower commission fees.
How easy is Unfiltrd to use for creators?
Unfiltrd, as a platform, is really simple for creators to use. The site layout is easy to understand and there are plenty of tutorials and FAQs to guide you through everything, whether it's just setting up your initial profile or trying out some of the more unique features of the platform for the first time.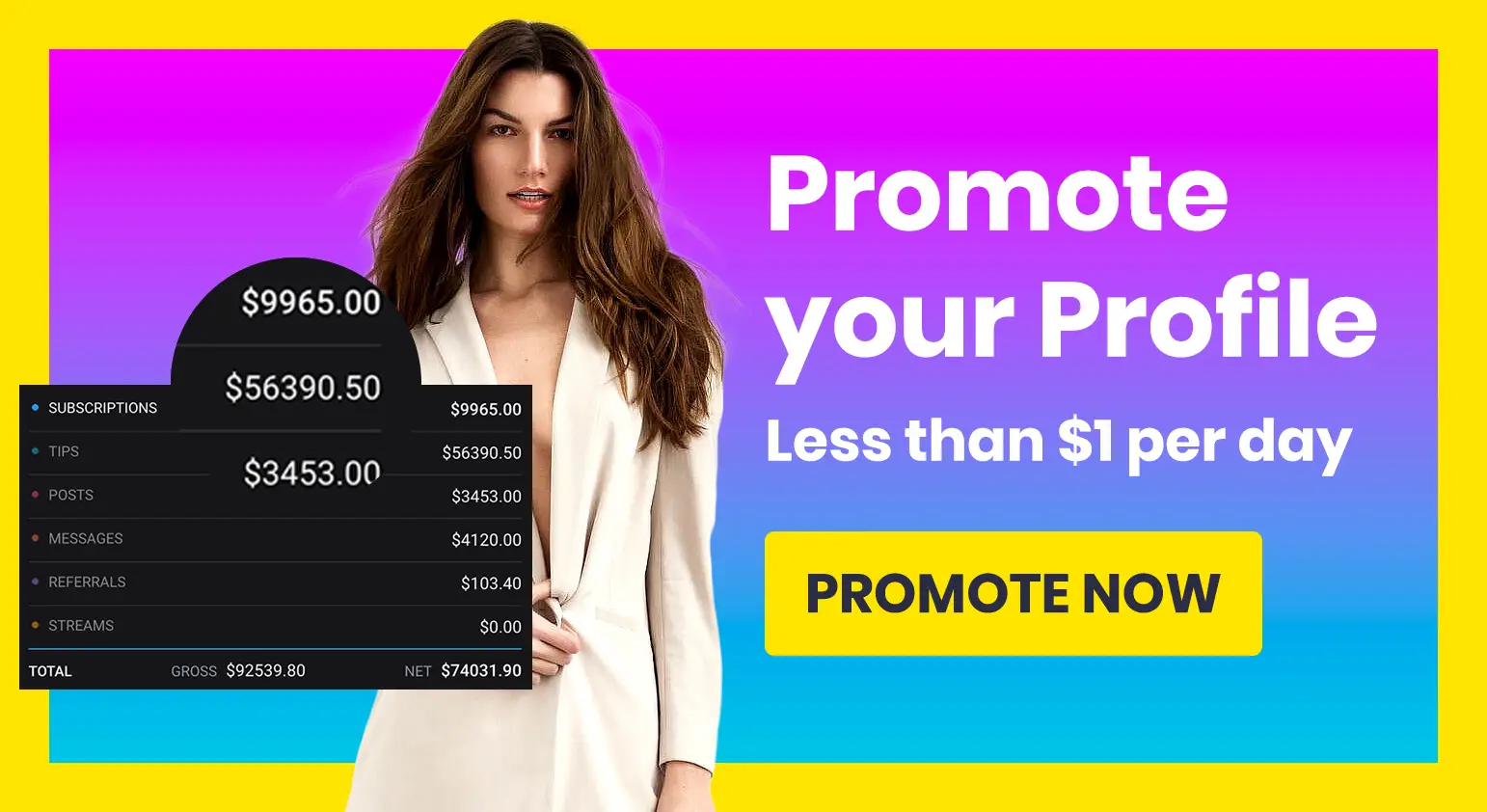 The site also has enhanced reporting and analytics tools to help you see which posts and content types are working best, so you can leverage insights to make the most of your time on the platform, giving fans more of what they want.
And if you really want to make things easy, Unfiltrd offers an exclusive management company approach that takes care of your content management and promotion for you. You can speak to the Unfiltrd team to learn more about this service, which is ideal for top-tier creators who want to focus more of their time on making content, rather than some of the admin around it.
How easy is Unfiltrd to use for site visitors?
Site visitors should have no problems using Unfiltrd. It has a layout that is intuitive and simple to use, optimized both for creators and for users – so that everyone using the website can do what they want to with as few clicks as possible.
The platform also rolls out regular updates and improvements, based on feedback from the community. So, you know you're always going to be getting the best experience on the site.
What is Unfiltrd's support like?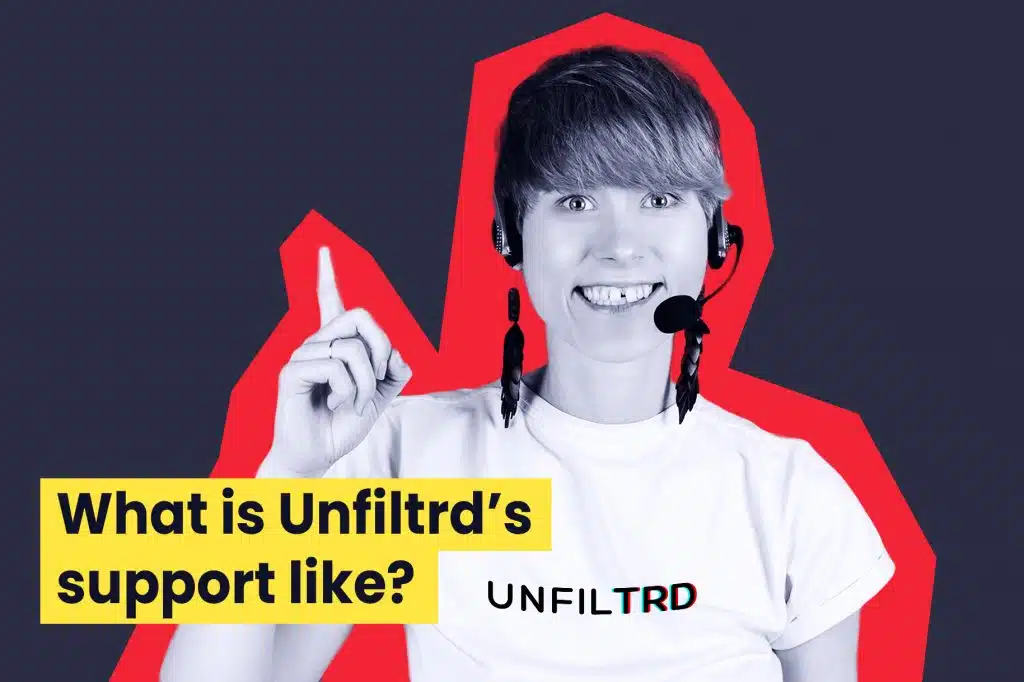 With any fan platform, you need a robust support system. It can offer every shiny tool and feature under the sun, but if the support network isn't there to support it then as soon as you encounter an issue, you're left floundering and frustrated.
That's not the case with Unfiltrd though. The site offers plenty of tools and resources to make sure that creators and users have no problems using the site, and that any issues which do crop up are resolved quickly.
This includes the Unfiltrd team's own support services, but also a very active community including exclusive forums and group chats, so you can seek help from experienced users of the site as well.
The top creators will also be given account managers, so there's an extra incentive to do well. You'll have someone assigned to you to handle any queries or concerns, meaning everything is resolved even faster.
As we've already stated, there's a comprehensive suite of training articles and guides on the website to help new creators get up and running, but they're worth checking out if you're experienced too, since you may pick up a few top tips for maximizing your content and getting the most from your profile.
To help creators succeed, Unfiltrd has a commitment to promote them via its own social media channels and email campaigns, and the platform also runs online events where it will help to get creators' names out there.
There are even tailored marketing campaigns for specific niches, so if you offer content of a certain type, you may have more luck being promoted to a relevant audience.
Unfiltrd even offers the chance for creators to get involved with networking events, opening up more collaboration opportunities and the chance to learn from senior figures within the content creator industry.
In short, whether you have a question that needs answering or you just want to become the best creator you could be, Unfiltrd's support services are outstanding.
Final verdict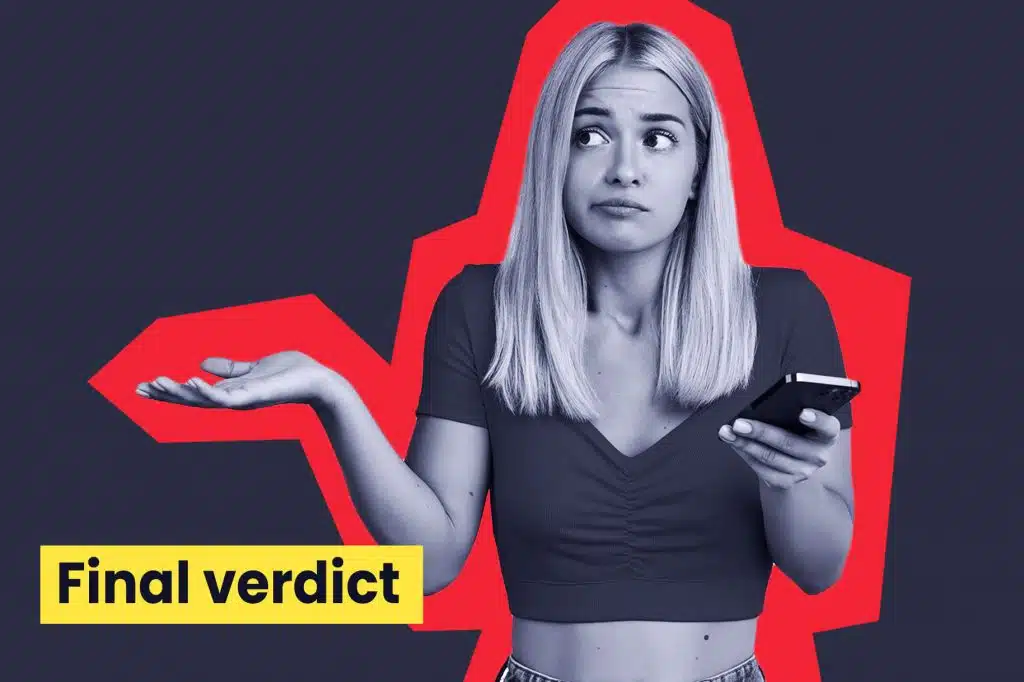 There's a lot to like about Unfiltrd, and not much to dislike, which means it's certainly a platform that new and existing creators should consider.
New creators will find plenty of help and support in getting set up, and alongside learning the basics of a fan platform they can enjoy a wide selection of tools to help them monetize their content in as many ways as possible, which can be very helpful when your following is smaller.
But experienced creators too can also make use of Unfiltrd, either as a primary or secondary platform, to offer new ways for their top fans to enjoy content.
Obviously, if you do decide to use it as a secondary platform, that means you'll be managing multiple accounts. But with the help provided by the Unfiltrd team, especially if you become a top-tier creator, it could be worth exploring as an opportunity even if it means there's more work involved.
And if you're looking at Unfiltrd as being your only platform for your content, you might find it's the best fit considering how many features you'll be able to use.
Unfiltrd FAQs
How do Unfiltrd auctions work?
Unfiltrd Auctions are a fun way for creators to offer up exclusive clips or items to sell. They work just like other auctions do – indeed the site describes them as a sort of 'sexy eBay'. Creators list an item or a clip on their Unfiltrd profile and then users – subscribers or followers – can place a bid on the item.
Users must have the funds in their wallet, and when they place a bid the funds will be taken at that moment. If they are then out-bid the funds will be returned to the wallet. Once the auction ends, the user will gain access to the clip, or the creator can arrange delivery if it is a sold item.
Can I add explicit content to my Unfiltrd profile that is free to view?
You are not permitted to add explicit or NSFW content to your Unfiltrd profile unless it is behind a paywall. This is mentioned in the terms of the website. Some other platforms allow users to add adult content that is free to view, but if you want to use Unfiltrd you must ensure that only safe-for-work content (which can still be sexy) is available to free followers of your account.
What is Unfiltrd's recommended ratio of paid to free content?
While creators are welcome to add free and paid-for content in whatever ratio they wish to, Unfiltrd does have recommendations on how to make the most money. The website recommends that creators have 85-95% of their content hidden behind a paywall, and then 5-15% available for free to anyone who follows you for free.
This mix ensures that followers can still get to know you and can be teased by your free content, but more importantly paid subscribers are getting value for the money they spend.
Does Unfiltrd accept crypto payments?
Unfiltrd was the first fan platform to accept cryptocurrency payments, with Bitcoin currently accepted as a payment method for users and plans to open up to more cryptocurrencies in future. Crypto payments have an advantage over regular payments in that, once the payment has been approved on the user's site, it will instantly be transferred into the creator's crypto account, minus the standard 15% commission fee that Unfiltrd takes
Why has my Unfiltrd content not unlocked?
Unfiltrd acknowledges that, on some rare occasions, users can pay for content and it won't immediately unlock. This will be due to one of three reasons.
It may be that the bank issuing the payment has not released funds to Unfiltrd, and so the website doesn't automatically recognize that the content should be unlocked.
The second reason is similar but applies only to Bitcoin, where the payment process has not yet been verified by Bitcoin.
The third potential reason is if the user receives a bank error code when paying, and the payment does not complete.
Users experiencing issues may need to contact their bank but can also contact Unfiltrd's support for assistance.
What is the difference between following and subscribing on Unfiltrd?
Unfiltrd allows users to either follow or subscribe to creators. Following just means that the user follows the posts that the creator uploads, but can only see those set to free to view. Any paywall-protected posts will be blurred to followers. Subscribers get full access to the creator's feed, with all content unblurred unless it is a post that requires a one-off payment.
Can I get a refund on Unfiltrd if I'm unhappy with what I've paid for?
Like all fan platforms, Unfiltrd will not provide refunds to users unless there are exceptional circumstances. It is important to protect the income of creators by making sure that users can't pay for temporary access and then change their mind and ask for their money back. Refunds may be granted if a user can prove that they have been explicitly mis-sold to and that they have clearly paid for a service that they have absolutely not receive, but this is decided on a case-by-case basis.
Do I need ID to sign up to Unfiltrd?
If you are signing up to Unfiltrd as a user you will not require ID, although you will need to submit either debit or credit card details if you want to start following creators. No money will be taken unless you decide to subscribe to a creator. Creators do need to provide ID when they sign up for their account, in order to prove they are of legal age to be posting content.
How long does it take to receive a payout from Unfiltrd?
Whenever you receive a payment on Unflitrd, it will be held in a pending status for 7 days to allow it to fully clear the payee's bank, and to get through Unfiltrd's processing. Then once you request a payout it'll take 3 days to get the money, which is pretty quick.
Plus, there'll soon be a new feature where you can expedite payment for a fee, and you'll also be able to set automatic payments sent to you every two weeks at no extra charge.
Are there any fees involved when I request a payout from Unfiltrd?
There are payment fees deducted from your money when you request a payout, which are being introduced soon as part of the payout shake-up. As well as the 15% flat fee, you'll pay $30 if you want a same-day payment, or $5 for a payment sent to you the next business day. If you can wait three business days then the charge is $1, while automatic by-weekly payments will be free of charge.