👋 Got a fan account that needs a boost? Promote it here. We support ALL platforms ❤️ Get a FREE digital eBook packed with Onlyfans tips with every ad purchase!
Everyone is always looking for the next big trend in the economy so that they can get in as early as possible and make the most amount of money. And in the last few years, we've seen how rapidly the content creator economy has become the big trend in the world of online business.
The two biggest companies in the creator economy space are Patreon and OnlyFans, both of which are far past unicorn status. While we can't pin down exact values, we do know that OnlyFans brought in Gross Merchandise Value of $4 billion last year, while Patreon (which has significantly less revenue) was valued at $4 billion.
These sums are huge, but neither platform is perfect. This means it's the prime opportunity for creators and investors to seek out the next big challenger and make sure they're involved quickly so that they can take the journey as that company becomes the next $1 billion name. And it looks like Fanvue is the best positioned to reach that.
The Creator Economy Boom
The world of content creation and subscription-based spaces has been expanding rapidly for the last few years. OnlyFans has managed to become a household name, one of the most recognizable brands in the world – something that is very rare for a site that primarily deals in adult content.
And yet the site tried to ban creators from posting adult material in August 2021, a decision which sparked an incredible backlash from a community that (rightly) argued they were responsible for the platform's success. Rarely have such major decisions been backtracked so quickly.
But despite the quick reversal, the damage has been done. Creators are sceptical about their futures on the platform, not knowing when OnlyFans may make a similar decision again. It has given other platforms the opportunity to step up and not just offer an alternative to OnlyFans, but one that's better equipped too. This leads us onto Fanvue.
Why Fanvue?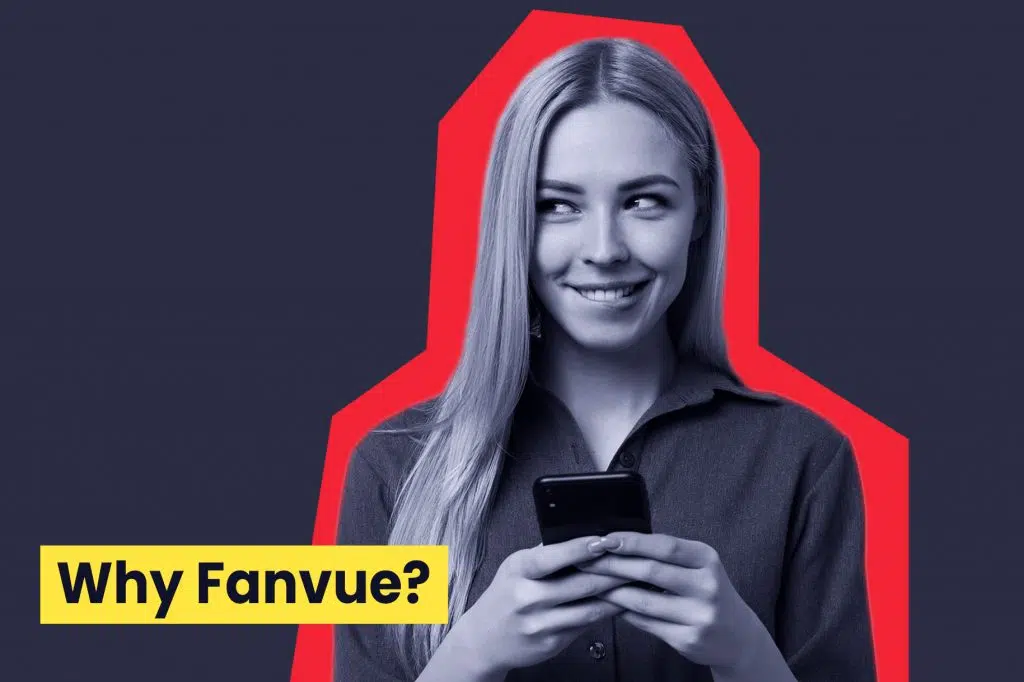 Fanvue has shown consistent trends in growth since it was created, and that can be attributed to its creator-first mindset. OnlyFans' inconsistency, and its lack of communication, have demonstrated that it doesn't much care for its creators. Their success is on them – OnlyFans just provided the branded platform.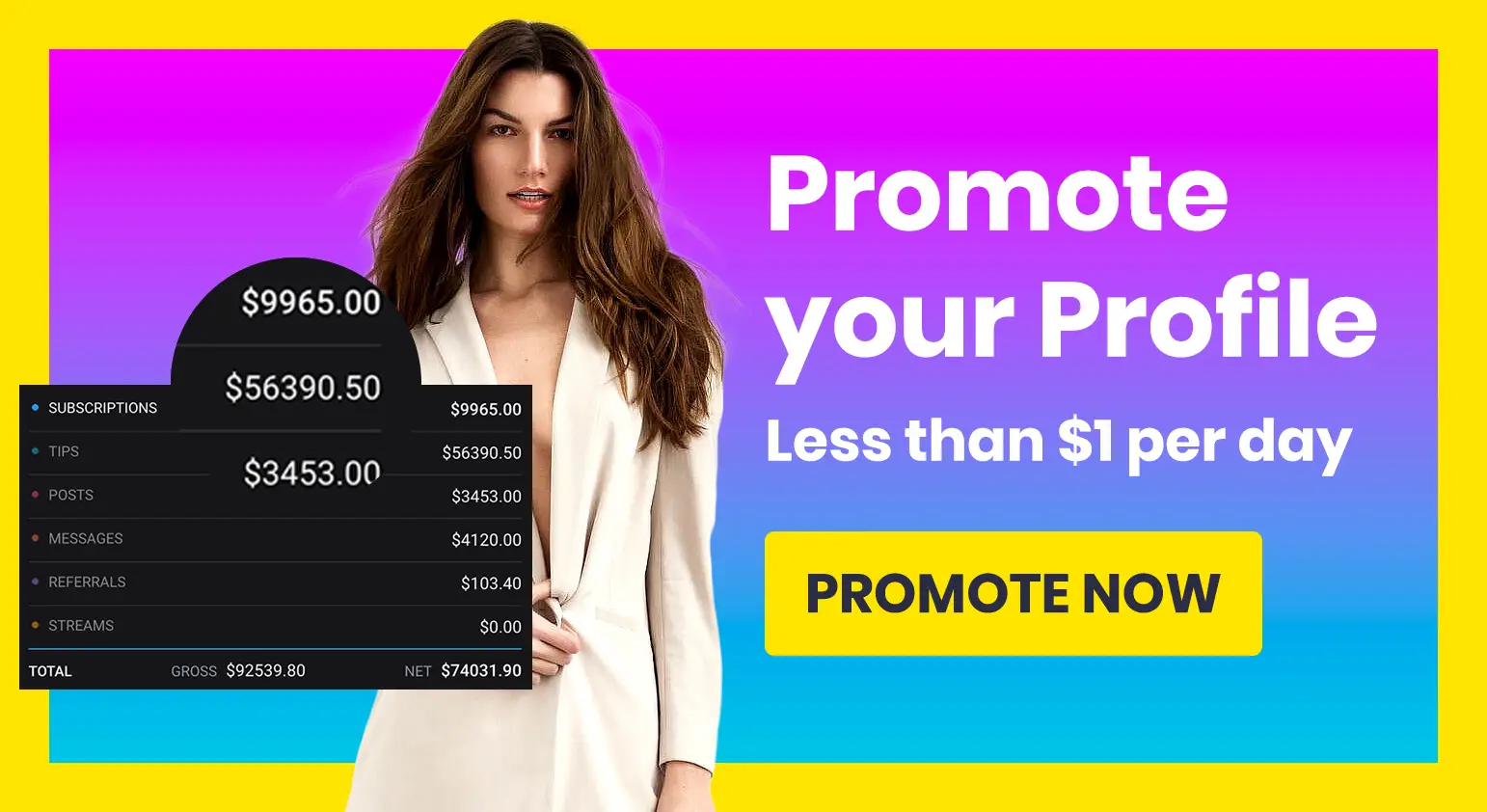 Not so with Fanvue, which actively engages with its community and offers a clear and simple message – they will not suddenly ban adult content but will support creators to make the kind of content they want to.
Indeed, just take a few moments to quickly search online for OnlyFans alternatives and you'll see that Fanvue is regularly mentioned as one of, if not the preferred destinations for creators.
That creator focus extends to helping them build their fanbase too, with the integration of a TikTok-style discoverability tool that means it's not just down to creators to self-promote. Unlike OnlyFans, Fanvue is helping creators to grow their subscriber numbers with a tool that allows casual users to find creators that are relevant to their interests.
And if you needed any further convincing, just take a look at the latest Fanvue funding round, which saw a large investment from Bryce Adams. This is significant, because Adams is the most-liked content creator on OnlyFans, in large part due to her own work to build tools on top of the OnlyFans platform to optimize her revenue.
The fact that she not only sees her future with Fanvue but is willing to invest her own money into the platform along with integrating her tools, shows that Fanvue truly does have the potential to be the next big unicorn of the creator economy – if you can't trust the most successful creators in the world then who's word can you take?
Fanvue – worth consideration as a legitimate fan page platform?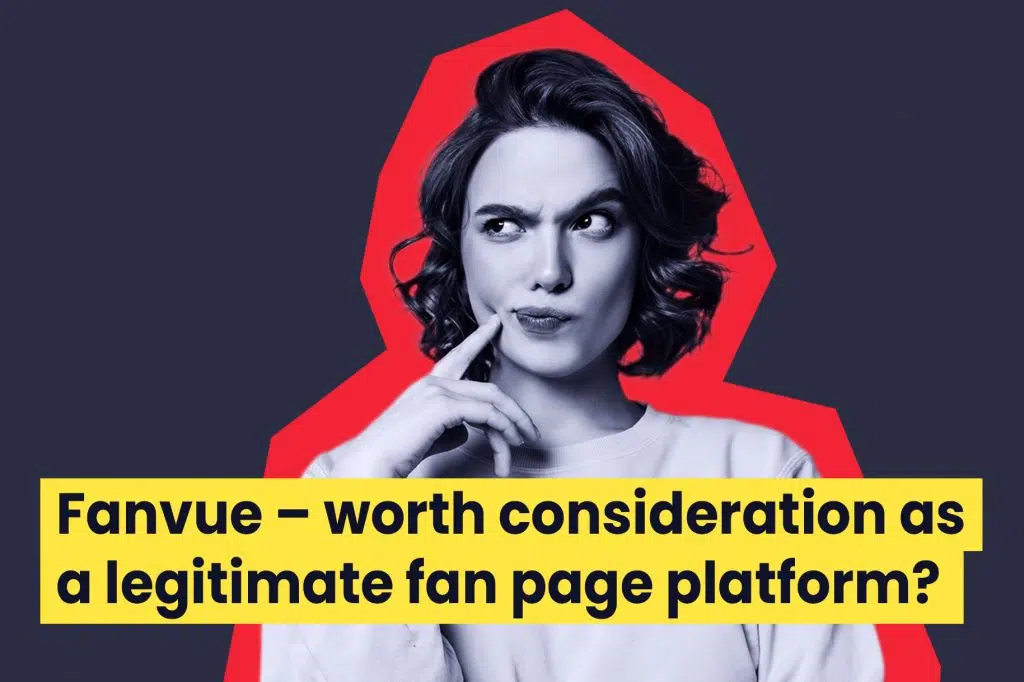 Whether you're someone looking to get into content creation for the first time, your existing platform of choice isn't offering the support or functionality you need, or even if you're an investor looking to find the next $1 billion company, then Fanvue is absolutely worthy of your consideration.
Don't miss your chance to join this exciting platform, and don't look back in the next couple of years with regret. Sign up to Fanvue now if you want to start creating with a platform that supports you, or enquire with them about investment opportunities.