👋 Got an OnlyFans, Fansly or other fan page account that needs a boost? Promote it here. We support ALL platforms ❤️ Get 15% OFF with coupon code "LIMITED15"
There's still a lot of rumor and suspicion around the future of adult content on OnlyFans. Nobody knows for sure whether the platform is going to continue to support adult creators, or if it's going to take things in a different direction.
We've written about it previously.
That uncertainty is not good for anyone. It means that OnlyFans can't create a coherent plan on features to bring in for its users or creators, since it's not clear who those features should be targeting.
It's not particularly great for the wider adult content market, because any decisions that OnlyFans make could have a knock-on impact on other businesses that are similar too.
But most importantly, it's not fair to the creators. It's the creators that have made OnlyFans so successful, not the people running the company. And for them, there's no guarantee that they have a secure future on the platform.
Do they stick it out and hope for the best? Or do they follow many others and look to set up on a different platform, one that guarantees fans that adult content will always be allowed?
And what exactly is OnlyFans doing – have they truly abandoned plans to ban adult content or are they already doing it again, but this time with a more phased approach?
In this deep dive, we'll hopefully shed some light on all of these questions as we take an in-depth look at the future of adult content on OnlyFans.
History of adult content on OnlyFans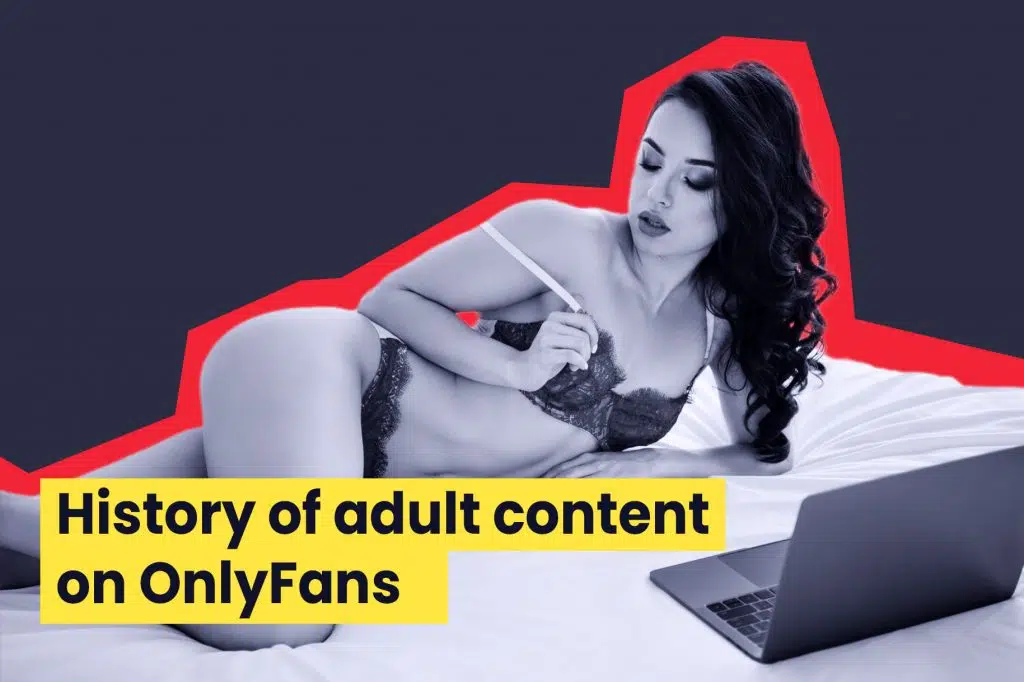 When plans were first announced for OnlyFans to potentially ban adult content back in 2021, a lot of people were confused. After all, a decision like that implies that OnlyFans was created for a different purpose. If OnlyFans was not intended to be used for adult content, then how had it become so popular?
And if it was created for adult content, why the change?
OnlyFans origins
Let's start by heading back to November 2016 in London, UK. It was then that Tim Stokely first launched the website OnlyFans.com, designed as a platform to allow content creators to upload clips and photos that users could only access for a monthly fee.
It's unclear exactly whether OnlyFans was intended to be a website for adult creators at the time – the site has always allowed creators from all backgrounds and does have a small niche of chefs, personal trainers, musicians and other safe-for-work creators – but we can take a hint from Stokely's earlier businesses.
His first minor success came in 2011 when he launched the website GlamWorship.com, a fetish website. Two years later, he launched another website, Customs4U. This site was a sort of forerunner of OnlyFans, in that it allowed users to pay for custom adult videos from performers who had signed up for the service.
Stokely apparently noticed that adult creators were selling services 'under the table' to users online, and finding ways to advertise these services on Instagram where possible.
Probably identifying a niche for a social media platform that allowed people to sell their adult content securely, Stokely then established OnlyFans.
Radvinsky takes over
The focus on adult content was only strengthened further in 2018 when Stokely sold 75% of his stake in Fenix International, the parent company of OnlyFans, to Leonid Radvinsky. Radvinsky owned the porn website MyFreeCams, and so of course OnlyFans continued to put a strong focus on the adult side of their content.
From this point onwards for the next three years, OnlyFans grew in reputation massively as a haven for NSFW content. Hundreds and then thousands of people signed up as creators, boosted by the COVID-19 pandemic.
People were at home, often without work, and so they needed a side hustle. OnlyFans was becoming bigger and bigger. And users had more time on their hands too and were lonely. The chance to interact with creators online, and enjoy their adult material, was likely a good release for those stuck isolating.
And so by early 2021, OnlyFans was an absolute behemoth of adult content. And that was exactly what the website had set out to become. Adult content was not a new thing on OnlyFans – the website was established in 2016 for this very purpose.
This tells us that, as the site became bigger, something obviously changed. But before we get into the reasons for what happened, let's look at how everything played out.
The August 2021 debacle – a timeline
August 2021 was a bad month for OnlyFans, and that's probably putting it mildly. But for full context, let's jump back a few months to April 2021 when things seemed to be extremely rosy for the company.
Firstly, the brand started really getting some mainstream recognition, including Time Magazine naming the company in the 100 Most Influential Companies list. For any adult website to be situated on a prestigious list like this was quite an achievement.
And in the same month, the company received huge publicity when Bhad Bhabie, the American rapper, joined the company and earned $1 million in just six hours on the site, smashing previous records.
Problems begin
Creaks started to show here though. Firstly, a lot of people were critical of the publicity since Bhad Bhabie had only turned 18 a week before joining OnlyFans. While legal, there was some skepticism around the morality of such a young adult joining a site like OnlyFans, especially as she had basically advertised that she would be in advance.
Others took the opposite stance and felt let down by the content they paid for with Bhabie, since there's no way of seeing what the content would be until you have subscribed.
Things got a lot worse for the company the following month though. In May 2021, the BBC reported that it had concluded an investigation into OnlyFans and the site was "failing to prevent underage users from selling and appearing in explicit videos".
This then brings us to August 2021. There is no evidence to suggest that the events in this timeline are all linked, but it's important to give the full picture of how the month played out for OnlyFans.
August 10, 2021
US Representative Ann Wagner makes an announcement that a bipartisan coalition wanted OnlyFans to be investigated for child exploitation. Over 100 members of the US Congress had signed the petition to the Department of Justice, with major Christian and Catholic organizations also backing it.
August 19, 2021
Earlier in the day, OnlyFans releases its first transparency report, which details how many requests police have made for data about OnlyFans, and how the company automatically locates inappropriate material using machine learning.
Later that day, OnlyFans releases a statement announcing that it will be banning all adult content, effective October 1, 2021. A new Terms of Service Policy is published immediately. Some nudity will be permitted in some cases, but anything sexual is basically going to be removed from the site.
August 20, 2021
The backlash begins in earnest.
Users and content creators spend the next few days hammering OnlyFans' decision to ban adult content. There is widespread criticism from creators who, fairly, claim that they are responsible for the success of the OnlyFans platform and that they are now being unfairly thrown out.
Many creators are concerned about their careers – they have built successful fanbases on OnlyFans and, at the time, alternatives are much less well known. Users are also angry – they are paying subscription fees to access adult content and want to know why this service is being taken away from them.
August 25, 2021
OnlyFans releases a statement announcing that they will no longer be banning adult content, and that content of this nature will be permitted on the platform "indefinitely". OnlyFans declares that it has "secured assurances necessary" to be able to continue to allow adult content on the site, having now announced that some of its banking partners had forced the original decision.
The reversal is met with relief, but also concern – as creators are now aware that their platform could be taken away from them at short notice, leaving them without the means to earn their regular income.
Reasons why OnlyFans could pull adult content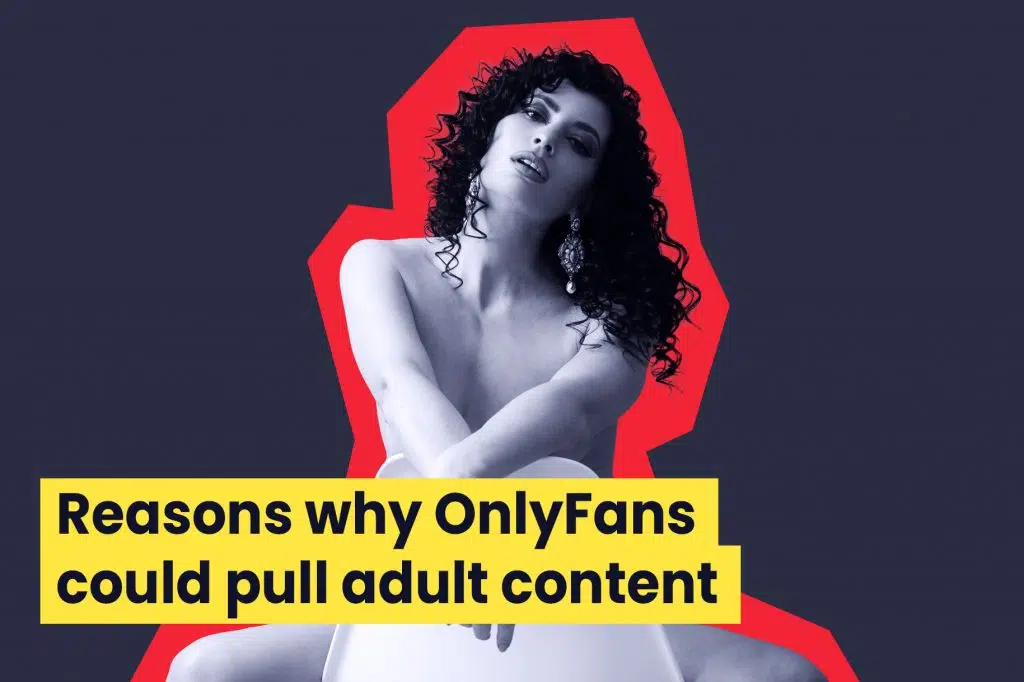 There are essentially three main reasons why OnlyFans could pull adult content, and it could end up being a combination of all of them.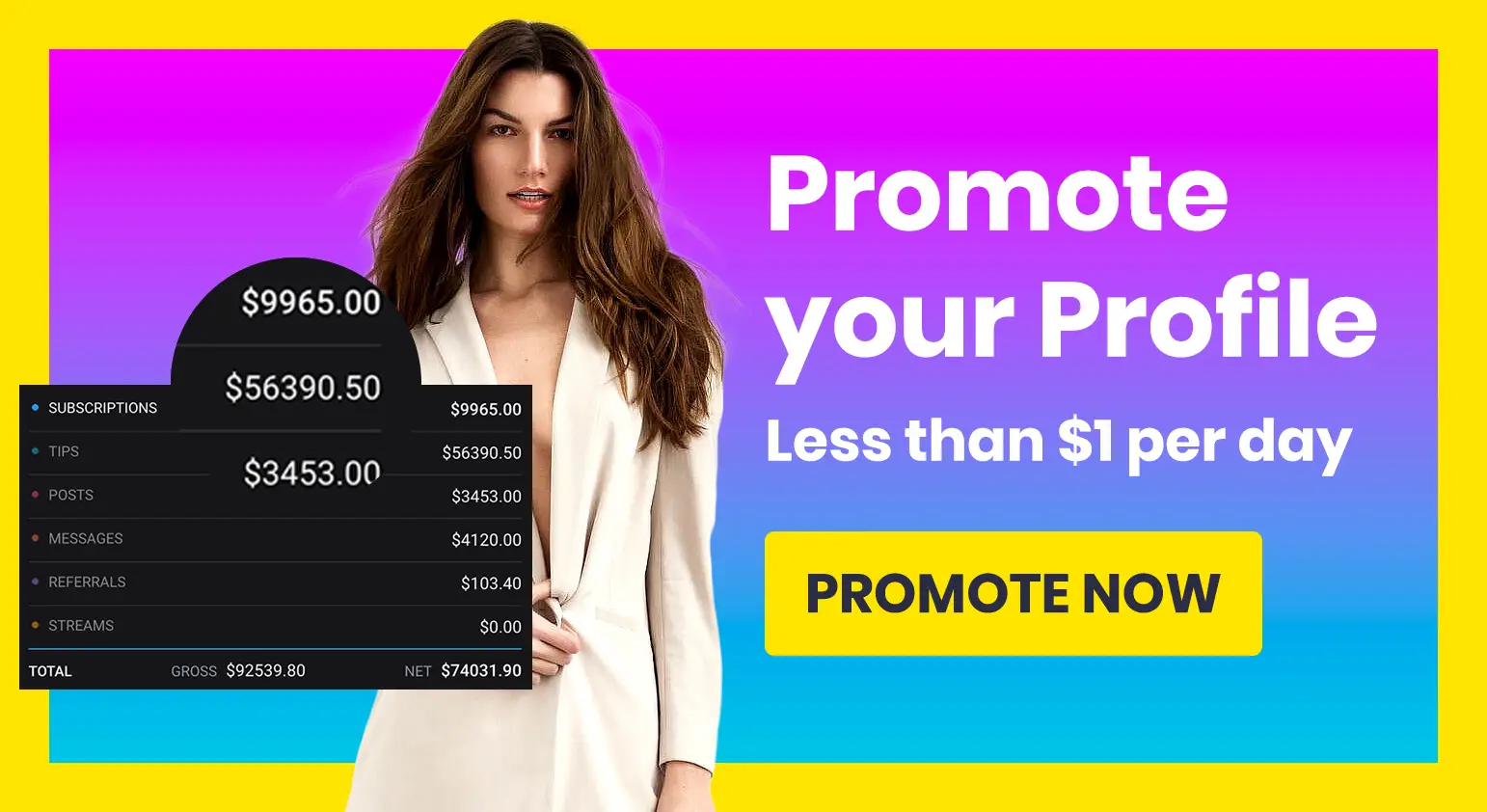 Banking support
The official reason given when OnlyFans first tried to ban adult content from the site was the withdrawal of support from major banks including BNY Mellon and JPMorgan Chase.
Bear in mind that banking support isn't just about having the money to run a business. These companies are responsible for payments into and out of the organization. And according to OnlyFans CEO at the time Tim Stokely, BNY Mellon had "flagged and rejected" every transaction made from the company, while Metro Bank had already withdrawn its support in 2019 abruptly.
A business the size of OnlyFans without banking support is a major disaster – if it can't bank, then it can't operate. There had been rumors that MasterCard was also pulling support for OnlyFans at the time, although Stokely denied this and said that MasterCard had zero influence on the decision.
Exploitation
The second reason that OnlyFans could pull adult content is fears of investigations into child exploitation. While the investigations have fizzled out for now, it could be resurrected if people believe that OnlyFans is not doing enough to prevent children from appearing on the site, either as content or as users.
And the two reasons are very much intertwined. Banks don't withdraw their support from a company for no reason, and it's the fear that they could become involved in a scandal which makes them want to cut their ties.
The fact that they have, for now at least, assured OnlyFans of a continuing relationship is mildly reassuring for creators but there has to be a concern that things could change quickly.
A lot of OnlyFans alternatives have more robust measures in place to protect the site from being used by child exploiters, as well as building relationships with a wider range of payment and banking services to ensure that creators are never left in the lurch.
Public listing
The third potential reason that OnlyFans could ban adult content is if it decided to go public. Companies that want to float on the stock market have to be very careful with their image and have even more regulations they have to follow.
While it is likely possible that OnlyFans could go public with adult content on the site, it would be a minefield. And it would be much easier for the site if it did decide to go to being fully work-safe if that was true.
There are persistent rumors that OnlyFans may still want to move to a situation where adult content is banned, but doing it more slowly – making minor changes to terms, and banning people who post adult content for basic reasons.
Rather than ripping the band-aid off, which they tried in August 2021 in a move which failed so drastically, there's a suspicion that things will be done much more slowly and tentatively, with changes so gradual that they go under the radar until it's too late and they can make sweeping changes at short notice.
And the problem is that creators think this might already be happening.
How the creators feel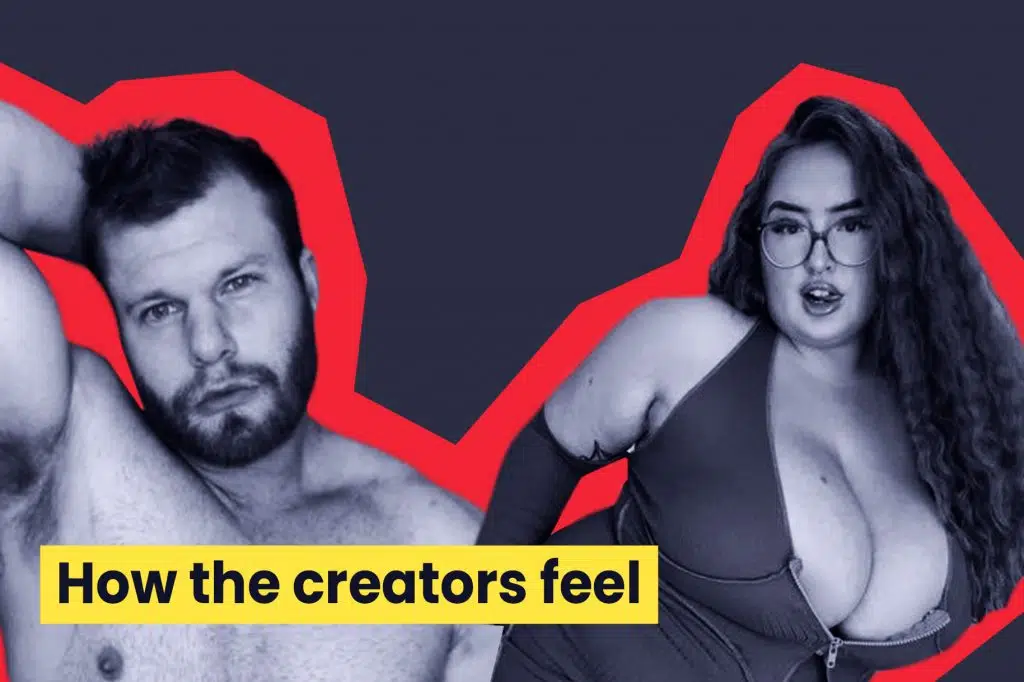 There is a growing concern on social media from creators who are flagging unusual moves by the OnlyFans admin.
Creators aren't outright saying that they think OnlyFans are banning adult content in a gradual way, but you can tell that there is some level of suspicion based on how strange OnlyFans is starting to act.
Who else is having onlyfans go through their account and flag all the stupid shit they can flag? Literally the first post is " tip to support my trip to Vegas to make content". pic.twitter.com/UTIQn5KKiX

— Mike Steel (@iamfitness1989) August 4, 2022
is anyone else having issues with OnlyFans flagging old content in your media vault with other people?

— Gwen Adora ⚡ (@GwenAdora) October 1, 2022
Onlyfans has been sending me warnings/ take downs from content that doesn't even exist on my page anymore (old sfs posts that expired after one day) has anyone else had this happen? I'm getting 100s of flags a day.

— Belle Creed (@daddy_daycare_) July 15, 2022
It's not just a case of OnlyFans carrying out suspicious flagging of posts or banning content for no reason. They've also started 'shadowbanning' people who post adult content. This means the posts are permitted, but they are hidden from search engines so that users can't post adult content and also build their profiles organically.
What's happening is that because I post adult content, only fans is shadow banning my page and many of its futures from Google searches preventing me from getting new traffic.

— Alana Evans (@alanaevansxxx) July 21, 2022
You literally just robbed the people who made you and I have proof 100% proof of this. Really? This is a load of crap and your support retaliated on people that spoke up about shadow banning adult creators.

— Miss Keke 💎 💰 (@TPEKeke) July 21, 2022
Anyone who spends time looking into the practices of OnlyFans just starts to build up a concerning picture of what may be happening.
ive said multiple times to different people and i hope im wrong but it seems like since there plan to "remove all adult content from the site" went tits up they have been slowly banning one thing after another and when you look at it all together it all seems to be adult content!

— 🐍Snakes__🐍 (@___snakes___) April 27, 2022
Alternatives for anyone worried
So where do we stand today?
The official line from OnlyFans is that adult content will continue to be supported. Unofficially, some adult creators are having content removed with little to no explanation, while others are being shadowbanned, and having their profiles removed from search results.
Understandably, confidence in the platform is at an all-time low. It's no surprise that creators are starting to make moves to other platforms, either in full or at least as a Plan B for now, keeping their main OF profile but starting a second one as a backup option.
Options available
Fansly was one of the first sites to truly capitalize on the confusion and uncertainty of late 2021 and it gained a lot of attention. And Fansly does remain an option if you're someone who is comfortable with OnlyFans – Fansly is almost identical to OF in functionality and style.
But a lot of creators are looking for something more. After all, OnlyFans is hardly perfect, and it has arguably been coasting on its reputation and brand name for some time. The best platforms are those which not only recognize the need for competition, but also can identify the opportunities to create a better platform. One that better serves creators and users.
Fanvue is one such website. A lot of people are considering Fanvue for their main creator account, or at least a backup. Fanvue is receiving a lot of investment, and it continues to work directly with creators on how to best grow the platform, including which features need to be prioritized.
Better features
One of those is the addition of a Discoverability feature, which allows users to casually browse the site and find people to subscribe to. This isn't an option on OnlyFans – you either have to be given the link to a profile, or find it in search results (if they haven't been shadowbanned).
Fanvue also prioritizes customer support more than OnlyFans, offering more personalized responses to questions and making sure to get back to creators in a timely fashion. That is certainly not the case with OnlyFans.
And if you need a little nudge to convince you – something to give you confidence in the platform – how about the fact that Bryce Adams, the most-liked creator on OnlyFans, has taken her own money and decided to invest it into Fanvue?
That's a serious commitment – Adams could have stayed with OnlyFans and continued to rake in the money (provided OF didn't pull the rug out from under her), or she could have invested in any of the other OnlyFans alternatives. But she chose Fanvue. That's a massive endorsement.
In summary
We honestly don't know what the future holds for OnlyFans and adult content creators. There's suspicion and rumor aplenty but there are no guarantees in any direction. OnlyFans may continue to provide a platform for adult content creators for many years, and it may see continued success itself.
But it might not.
And there are alternatives out there – platforms that are able to offer guarantees that OnlyFans can't. And beyond that, they can also offer a better experience, one that is more focused on the creators' needs rather than just making a profit for the CEO.
Fanvue is one of those alternatives, so whether you're considering making your first steps into the world of content creation or you're an OnlyFans veteran looking for a new home, it's certainly a site that you should have in mind.