👋 Got an OnlyFans, Fansly or other fan page account that needs a boost? Promote it here. We support ALL platforms ❤️ Get 15% OFF with coupon code "LIMITED15"
Let's start this article with a few interesting facts.
Historically, January has always been the most popular month for people quitting their jobs. We say historically because the last couple of years have been skewed due to the ongoing ramifications of the pandemic.
Almost 50% of people cite a lack of flexibility as one of the major or minor reasons for them quitting their job (source).
Towards the end of 2022, more and more people were returning to the office, rather than working from home, as bosses successfully found ways to ensure employees were filling buildings again (source).
See, traditionally people tend to look for new jobs in January anyway. Not everybody, of course, but a lot of people.
Because January is a time when we tend to reflect. We make resolutions, we look back at the year that's just happened, and we look ahead to the new year coming and try to work out whether or not we are happy, and what we can do to improve our lives.
Those last two statistics above are crucial during this post-COVID world though – people are being asked to return to their offices, after perhaps a couple of years of working from their homes, and many are unhappy with the flexibility offered by their employers.
So is it time to look for something new? Something completely radical that could offer you the ultimate flexibility, the chance to earn around your own schedule?
Is it time to consider becoming a content creator?
Why It's The Perfect Time To Change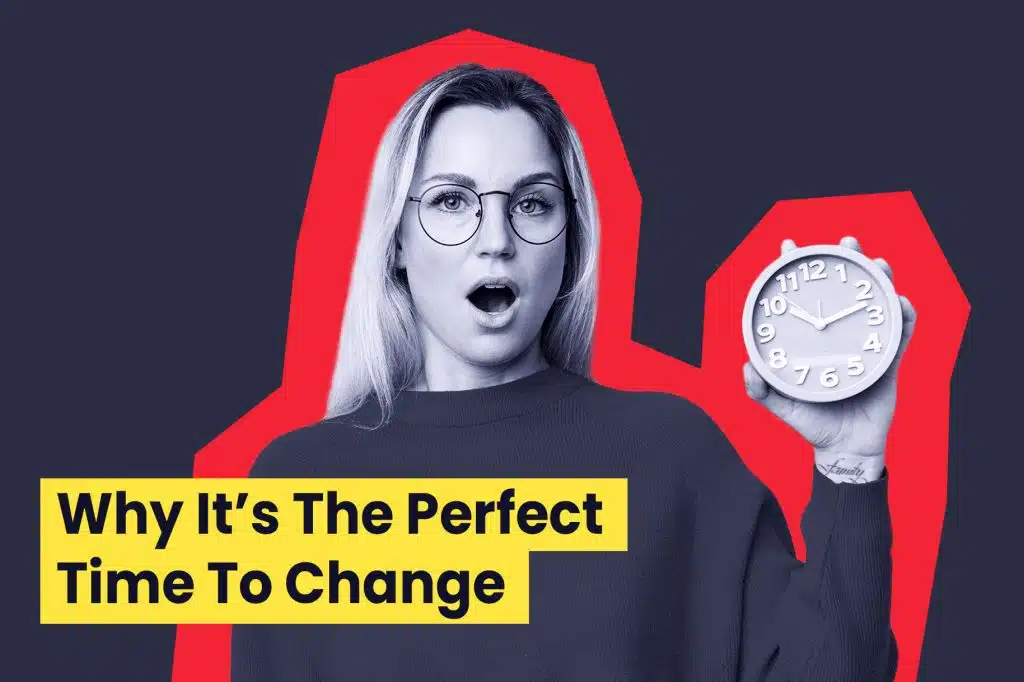 There are a number of reasons that make it worth at least looking into a career as a content creator.
The biggest one is flexibility – the chance to own your own path and decide which hours you want to work, and how much you want to put into it.
Now you don't have complete freedom. If you have bills to pay, you still have to put in the minimum amount of work to earn the money that you need. You can't just say "I'm going to work 10 hours a week as a content creator" if, in those 10 hours, you don't earn the money to cover rent, food, and so on.
But you do have the flexibility to choose those hours. If you're an early riser, you could work from 6am until midday, and then maybe add a couple of hours each afternoon.
Night owl? You could start your day at 4pm and work into the early hours.
Content creation doesn't have set working times, so you can absolutely make it work around any other commitments you might have.
Plus, one of the best things about being a successful content creator is that anyone can do it.
That's not just an empty cliché – it's a career where you don't need to be an expert in your field to succeed. There are many people who go freelance in a specialized role, but anyone is capable of shooting photos and videos of themselves and then promoting their profile to build up a fan base.
That doesn't mean it is really easy – it is hard work, and you will need to put the time in to make it work. But if you want to be a freelance graphic designer, or a freelance architect, or any of the popular freelance roles, you probably need a college education first. Not so with a content creation career – you just need the determination to work hard at it.
And don't say that you can't because you don't have the right look for it. There are content creators of all shapes, sizes, styles and niches and just as importantly, audiences for them all too.
The market is only growing too – there are more creators, and more people interested in subscribing to creators, than ever before. And what helps now is just how many platforms there are to choose from as well – this is not just about OnlyFans.
Why You Should Wait
While it may be tempting to take the plunge and tell your boss you're quitting to go and make content for a living, you need to be careful.
Because it is almost impossible to start earning a big pay packet from your content in the first few weeks and potentially even months.
To be successful in this game, you need two things:
Good quality content that people are willing to pay to see
An audience to pay for it
You can build up the actual content fairly quickly, but finding people to become a fan and ultimately pay a subscription takes more time.
The advice here isn't to give up.
In fact, if you like the idea of a career as a creator, you should start immediately. The sooner the better, if you want to build up that audience.
But you should maybe consider doing it alongside your current job if you can. Wait until you have a fanbase before you give up the day job – that way you can keep earning the money you need until you're in a position to give the content job a go full-time.
You may need to be careful if you work for a business that wouldn't be happy with your additional work selling photos and videos of yourself, but there are ways you can get around that.
Who Do You Go With?
Ah, the big question. Which platform should you go with if you're a new creator looking to make a start in January?
There's no simple answer, but the key thing here is that you shouldn't assume the entire industry revolves around OnlyFans.
A lot of new creators do – and that's a credit to the brand name of OnlyFans, and how it has managed to penetrate the mainstream and become one of the few adult sites that have become famous.
Yet there are some issues with OnlyFans, especially if you want to be an adult content creator. The platform has tried to ban adult content in the past, and there are fears it could do it again. Because it has become so massive and mainstream, it may look to clean up its image, despite the fact that adult creators are what made OnlyFans famous in the first place.
So, what at the alternative options to OnlyFans?
There is actually a long list – you have some great choices if you're just starting out, including platforms that are dedicated to being easy to use, to those which offer a ton of features that you can play with, and some which try to do things differently by changing how you monetize your content.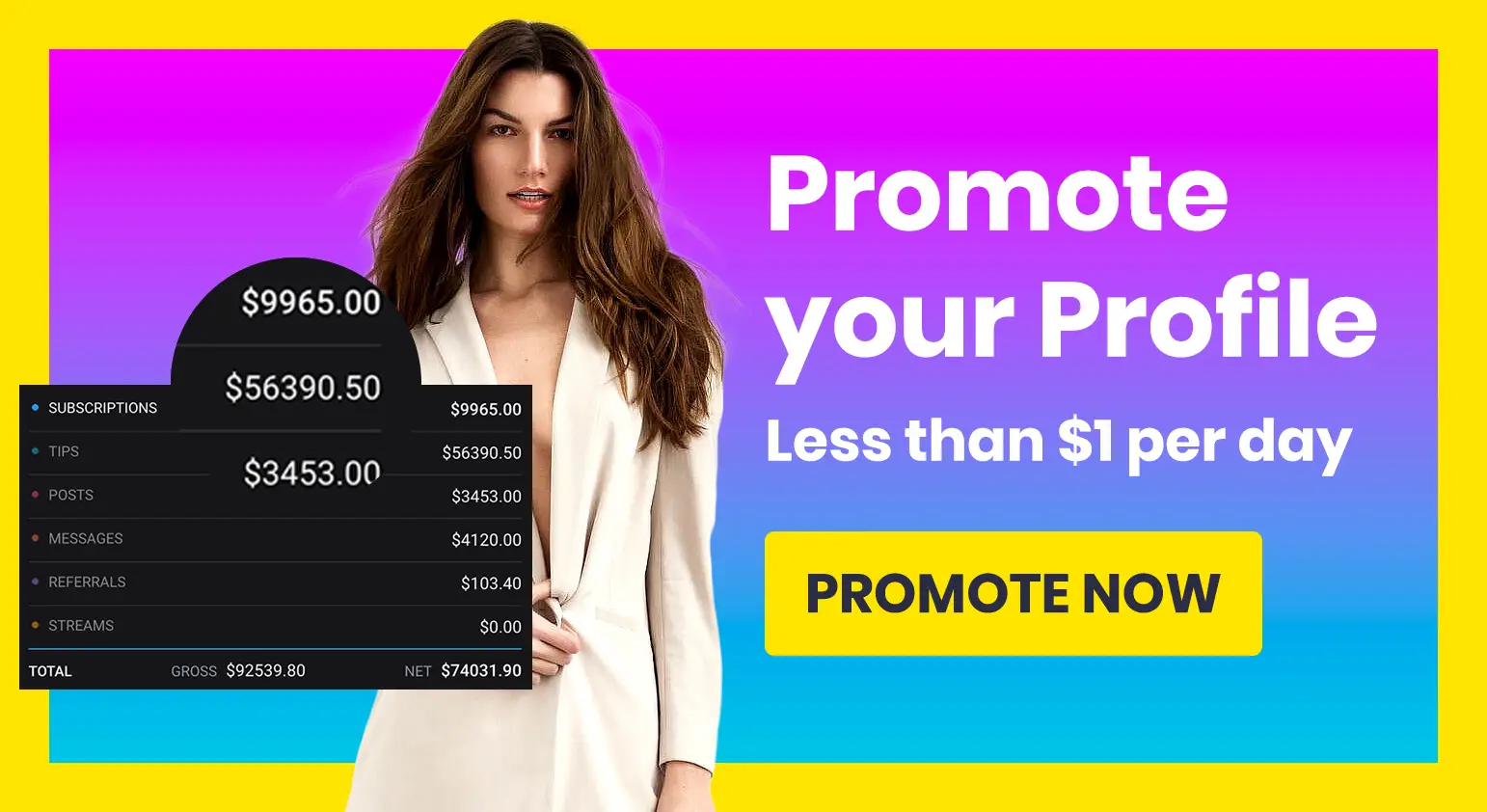 What you need to do is take your time to look through the options available, and find the one that feels like the best fit for you. Read reviews, sign up as a user and browse the site, and read the FAQs and tips on building your profile.
You don't want to keep changing your mind – you'll want to have a steady home for your content where you can drive traffic from your social media. So don't rush into this – take a couple of weeks to properly find the best site for you.
And once you have, you're ready to sign up as a creator and get started.
What Do You Need To Start?
You don't need a lot of equipment or expensive software in order to get the ball rolling with your content creation career – all the more reason to get started as soon as you can.
The basics you need are:
A decent smartphone from the last couple of years
Your ID, to get set up
A laptop or PC
You don't even really need the latter – you could manage on a phone. But it does make it much easier to see your photos and videos in higher quality on a bigger screen and to manage your workload using a proper keyboard.
Make sure you have your ID documents to hand when you sign up as a creator. You'll likely be asked for them – this is just to make sure there isn't anyone underage signing up for the platform.
Then, get started with a few photos or video clips. Try to use a well-lit space, because lighting can make all the difference when it comes to media quality.
Once you're happy with your first few shots, get them uploaded to your account and write up a short bio.
Then, you'll need a social media account. You can use your own existing one if you don't mind people knowing what you do, but be careful if you're doing it alongside your existing job and there's a risk they won't be happy.
Most people start dedicated social media accounts for their content, so get those set up. You'll need an email address, but it's a good time to set one up for your 'brand'.
With your content and your social media accounts, you're ready to get started. Now you just need to get into the habit of shooting content on a regular basis, uploading it in a timely fashion and then sharing your links across social to help build your profile and attract potential subscribers.
How To Get A Head Start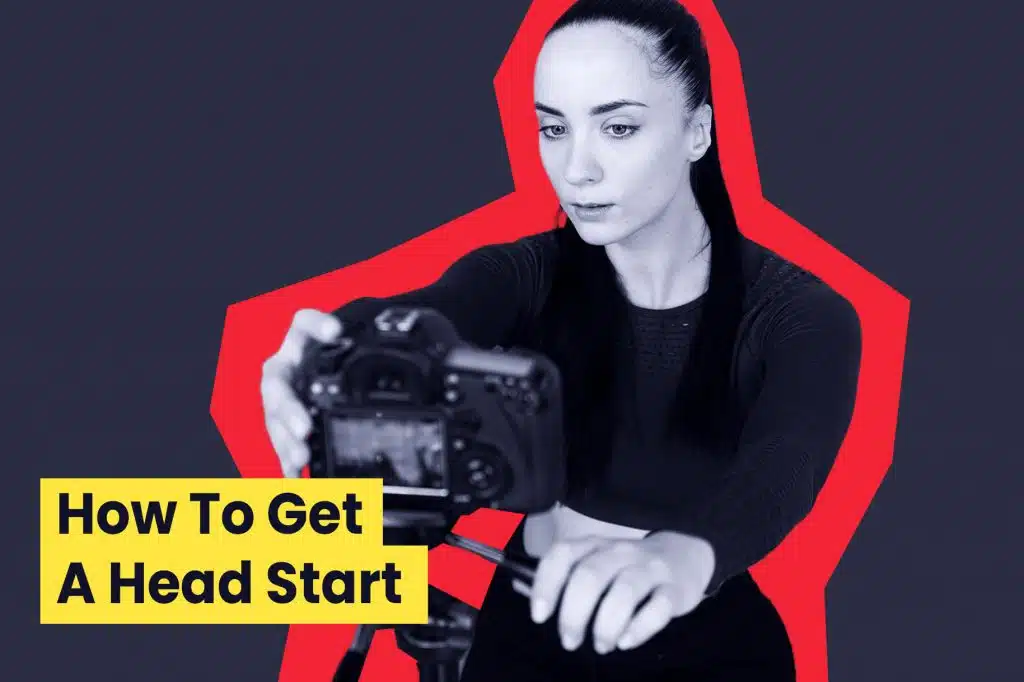 You know the basics now, but that's going to be a slow start. And if you're reading this guide, you want to use whatever shortcuts you can to get moving. After all, if you're looking to leave your job because of the New Year, or for increased flexibility, you don't really want to be waiting for months to do that.
So how can you speed things up? What are the top tips for giving yourself as much of a head start as possible:
Set up a routine
You can attract as many viewers to your fan page as possible, but if you're not selling yourself well then they won't subscribe – or at least, only a fraction will when it could be much higher.
It's important that you represent good value, and you do that by posting regularly and often. People will be able to see how frequently you're posting – if they don't feel like they're going to get their money's worth, why would they sign up?
So set yourself a schedule. Remember that you can set posts to go live in advance, so even if you just spend a few hours at the weekend setting up the posts for the week, that's better than posting sporadically.
Make the most of social
Signing up for a social account for your profile is a good starting point for promotion, but you then need to take the time to really get involved. You won't grow your followers – and then ultimately your subscribers – if you're passive on social media.
So hunt out the popular hashtags and discussions and join in. Be engaging, fun, and act in a way that makes people want to get to know you.
Also, consider joining dedicated pages for content creators on Reddit. A lot of the subreddits are named after OnlyFans but don't let that put you off if you've chosen a rival platform – you'll be accepted.
Make the effort to get to know people, and then they will make the effort to get to know you – and potentially want to start paying to see more of you.
Use our Promote service
While social is a useful tool long-term, it takes time to build up followers that have an interest in adult content.
That's where our Promote service can absolutely fill a gap for you, either short-term as you're getting started or with a longer relationship.
We're a paid service, but you're paying to have your page promoted to people who are actively interested in content creators and considering signing up to subscribe.
It's the best form of targeted advertising – we have the audience ready-made, and we can get your profile in front of them. And then, all you need to do is convert them into fans by making sure your content is as good as it can be.
Find out more about our Promote service here.
In Summary
It Is understandable to be looking for a career change if you aren't happy at work, especially at the turn of the year when most people are evaluating their happiness and their lives overall.
And with more and more companies crawling back on the flexibility which has been in place since the COVID-19 pandemic, some people will seek alternatives.
Content creation is absolutely a viable option. But don't think that it is easy – you still have to work very hard. And don't dive into it immediately as a full-time gig if you don't have the financial safety net to cover your outgoings in the short term.
Yet hopefully with the tips and support in this guide, you should have an idea of whether or not you are interested in giving it a go.
If you are, we have a huge number of guides to help you, covering all kinds of topics, so give those a read too. They'll be handy as you start planning how you want your creator career to unfold.