👋 Got a fan account that needs a boost? Promote it here. We support ALL platforms ❤️ Get a FREE digital eBook packed with Onlyfans tips with every ad purchase!
The best content creators in the world are those that can fully throw themselves into their work. From shooting content to building relationships and engaging with fans, and promoting themselves on social media, they pour themselves into their creator lifestyle.
But everyone starts somewhere, and 99.99% of creators will have first set up their OnlyFans or other profile around their existing job. You would have to be famous, or extremely lucky, to be able to quit your normal work and be successful as a creator immediately.
In this blog, we're looking at how you can balance content creation work around a normal 9-5 (or another main job), plus the risks involved and some top tips for making the most of your time.
Can you do OnlyFans part-time?
You absolutely can do OnlyFans part-time, and the same applies to other content platforms. The more time you can dedicate to your OnlyFans or other profile, the more money you can make, but starting out as a side hustle is a great way to keep regular salary payments and start to build your fanbase.
Here's a success story from the UK of someone earning over $20,000 as a side hustle.
Full-time vs part-time content creation
Being a content creator means your work is flexible, and you do have the choice of whether to make it your full-time gig or make content on the side around another job you do.
There are pros and cons to both.
The pros of being a full-time creator are:
You get more flexibility in the hours you work
You are able to grow your fanbase much faster, as you have extra time to assign to promotion
There's no risk of your other employer being unhappy with what you're doing
Meanwhile, the pros of being a creator around another job are:
You have a guaranteed, likely regular income alongside your creator earnings
You can start whenever you want and take your time learning the ropes
You will be more successful when you can become a full-time creator, but most people don't have the financial backing to do that. You need to keep paying the bills while you get started, and unless you can guarantee many subscribers immediately, you can't just abandon a regular paycheck.
And going part-time as a creator means you get the chance to slowly build up a fanbase and a subscriber base without any of the financial risk. Of course, there are other risks, which we'll get to…
Content creator tasks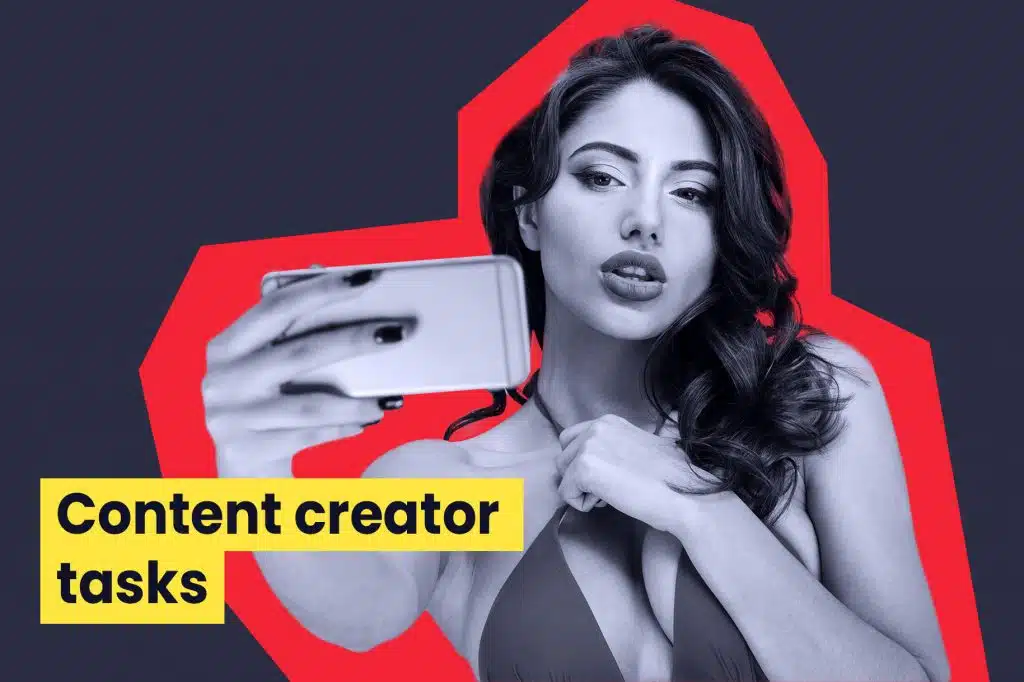 When you're working out a plan to become a creator around an existing job, you need to understand everything that's involved in the job so that you can make time for it all.
Being a content creator is a lot more than just shooting some videos and photos, after all. There are 9 main elements to working as a content creator:
Shooting content, including all the prep work in dressing a set (even if it's just your bedroom), setting up lights and more.
Editing your content to make sure it looks as good as it can, that you don't have weird starts or ends to your videos where you control the camera and more.
Uploading your content, or scheduling it to upload at a set date and time.
Replying to all the DMs, messages and comments that your subscribers and fanbase leave for you.
Promoting yourself across social media – one of the biggest consumers of time and essential if you want to grow your numbers
Shooting any custom content that your fans pay for as a special request.
Streaming live videos if that's a service you plan to offer.
Exploring the analytics of your profile and working out the more successful types of content, and the best times to post.
Financial admin including setting aside extra time to keep records and for taxation.
Sounds like a lot, right? But the thing is, you choose how much time you need to assign to each of the tasks.
Here's an approximation for the average time you might need to make three uploads per week:
Shooting content, including setting up – 2 hours
Editing – 1 hour
Uploading – 15 minutes
Replying to messages – 15 minutes
Social media promotion – 1 hour
Custom content shoots – 30 minutes
Live streams – 1 hour
Analytics – 15 minutes
Financial admin – 15 minutes
So, if you want to make three uploads to your profile each week, that's a total time of around 6.5 hours – something most people can manage during a week. It's an hour per day during the week and then 90 minutes over the weekend.
Of course, you can flex that up or down depending on how much time and effort you want to put into it. The faster you want your platform – and your income – to grow, the more time you need to spend on some elements of the job.
Prioritizing your time for growth
Custom content shoots will depend on your orders, and most creators won't stream live for more than 1-2 hours per week. It's also unlikely that you'll need more than 30 minutes per week to take care of your analytics work and financial admin.
With shooting content, you don't want to be posting like crazy. At most, one post per day is a good amount, but 3-5 posts per week is also very reasonable.
You can also get clever with shooting content – instead of doing individual shoots, set aside a full day (at the weekend or on another day you aren't working) and capture as much as you can in one go.
With just a few changes to the set and some outfit changes, you could easily get a couple of weeks' worth of photos or videos shot in one go, maybe as much as a month.
Editing will get faster as you get more experienced – and when you're just starting out you could always pay for a little help with professional editing services too. Later on down the line, you may want to consider a fan page agency.
Uploading can all be scheduled as well, so with a solid hour on your laptop or phone, you can schedule a week or fortnight of posts in advance and save yourself a lot of time.

This means you can pour more of your time into engaging with your existing fans and building up your fanbase through social media promotion.
Fan engagement
With fan engagement, you are obviously limited in terms of how many fans are commenting on your content, or sending you messages. But spending more time replying to them can be extremely fruitful.
You're looking to build up a rapport that makes them feel valued and encourages them to spend more money on you. Remember that even if they're a subscriber, you could make money from private messages or tips.
So, if you do have more time to use, be smart and try to have longer conversations with your fans. They'll feel appreciated, and you'll build up a reputation as a creator worth users' cash.
Social promotion
The big one is always going to be social promotion. You can only make money if you have subscribers and you can only grow your subscriber base by getting more eyes on your profile.
When working part-time, this should be your number one priority. Make sure you're active on the right social channels and that you're always looking for conversations to get involved in.
Get yourself on Reddit, specifically subreddits where creators can promote themselves, and others where there are people who are looking for adult content and may be tempted to visit you to pay for more (things like r/GoneWild are a great place to start)
And always have a bio link tool like Ohh.me so that you can safely direct people to your content platform, even from social media sites like Instagram and TikTok that ban direct links to adult websites.
The more hours you can pour into promoting yourself, the more successful you'll be. Don't neglect the other jobs, but when you have spare time this is what you need to focus on.
Content creation and multitasking
This section is a little risky, but we wanted to cover it. But let's be clear, any risk you undertake is your own choice.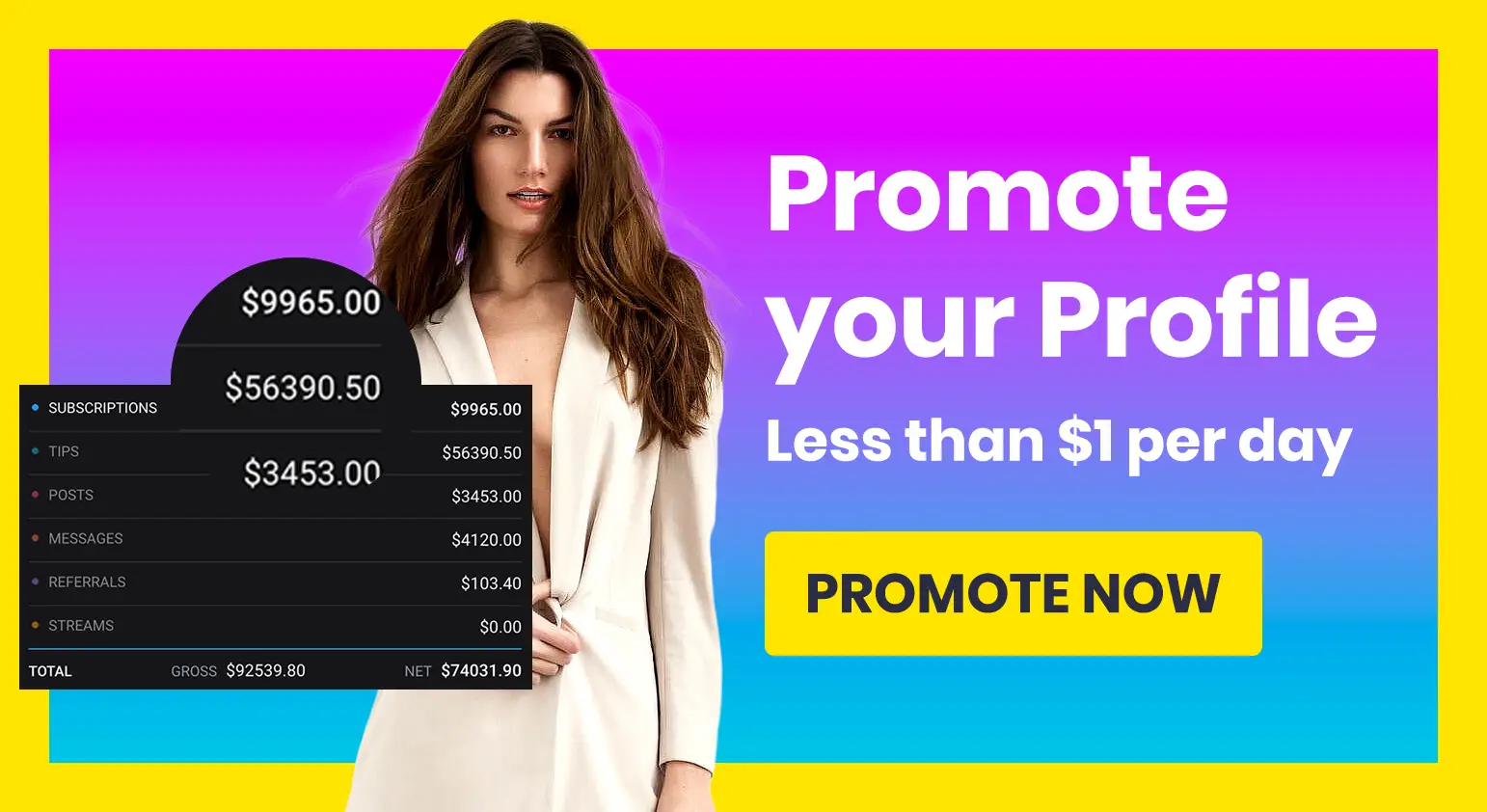 Because we're going to talk about ways you can work on your content creator platform while at work at your other job.
To be truthful, there aren't that many. But any time saver you can find will be useful since you don't want to spend all your life working on both jobs.
Here are some multitasking tips that you could try if you wanted to:
If you're allowed to use your phone while you work, you can quickly fire off replies to DMs and comments without taking a long time
Use your lunch break to find a quiet spot where you can get some of your analytics work done
If you work from home and have access to your personal social media sites, spend a 10-minute break sending out some replies and comments
What you should never do
If you are going to do some of your tasks during your working day, there's a list of absolute golden rules that you shouldn't ever do.
Never shoot content at work. Even if it's a bathroom stall, be aware that if you're ever found to have made adult content on the company's property, you won't just lose your job but you could also be sued
A Massachusetts preschool teacher who had a side hustle for raunchy website OnlyFans has been fired after she allegedly improvised and used the school bathroom as a set. https://t.co/ymbDnZKXrg

— Follow JobAdvisor.link (@JobadvisorL) January 27, 2023
Avoid using company WiFi to carry out any of your tasks. If you're replying to messages or doing admin on your phone, disconnect from WiFi and use your data.
Don't use a company PC or laptop to access your content
Don't advertise your profile at work, even if your employer knows about your second job and is cool with it. You don't want to be seen as taking liberties.
Risks to consider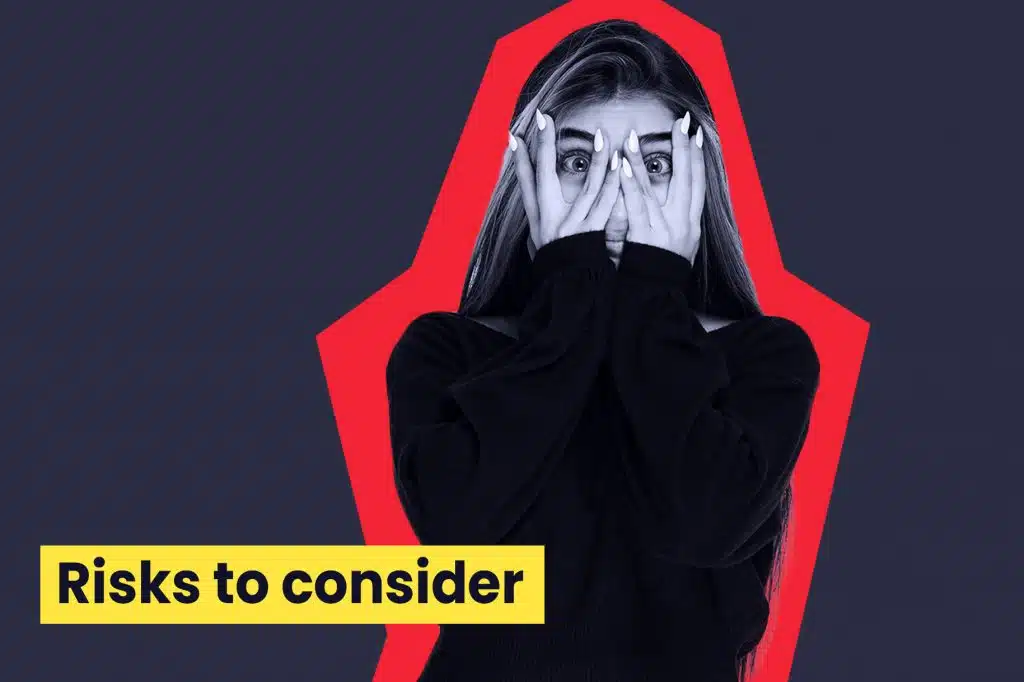 Whenever you take on a second job as a content creator, there are some risks that you need to be aware of.
Loss of focus
Yes, we've given you some tips on some small parts of your content creator role that you could do while you're working your other job.
But you have to be responsible for doing that. It's very easy to lose focus on your current role if you're spending too much time on your phone, sending messages or posting on social.
You could lose your job if you're found to be unproductive, but even if you don't, you might end up just dropping in performance and that might mean you're passed over for a promotion or a raise.
Your main job may need to sustain you for quite a while yet, so don't neglect it.
Loss of your whole job
If you do start to slow down at work and become unproductive because you're distracted by your content career, there is a chance you could be fired.
And then you might be in serious trouble, especially if you don't have savings. Plus you shouldn't expect a good reference if you've been let go due to spending too much time on your phone.
Even if you keep up your job performance, you may still get fired just for having a fan page, if it's something your employer says is against their rules.
I was forced to quit my nursing job after colleagues outed my OnlyFans side hustle – but now I'm a millionaire and healthcare workers say I'm a 'hero' for escaping https://t.co/FPGvKtBM1L

— EIN Presswire: Healthcare Newswire (@EINHealthcare) March 13, 2023
But there's a solution to that…
Anonymous content creation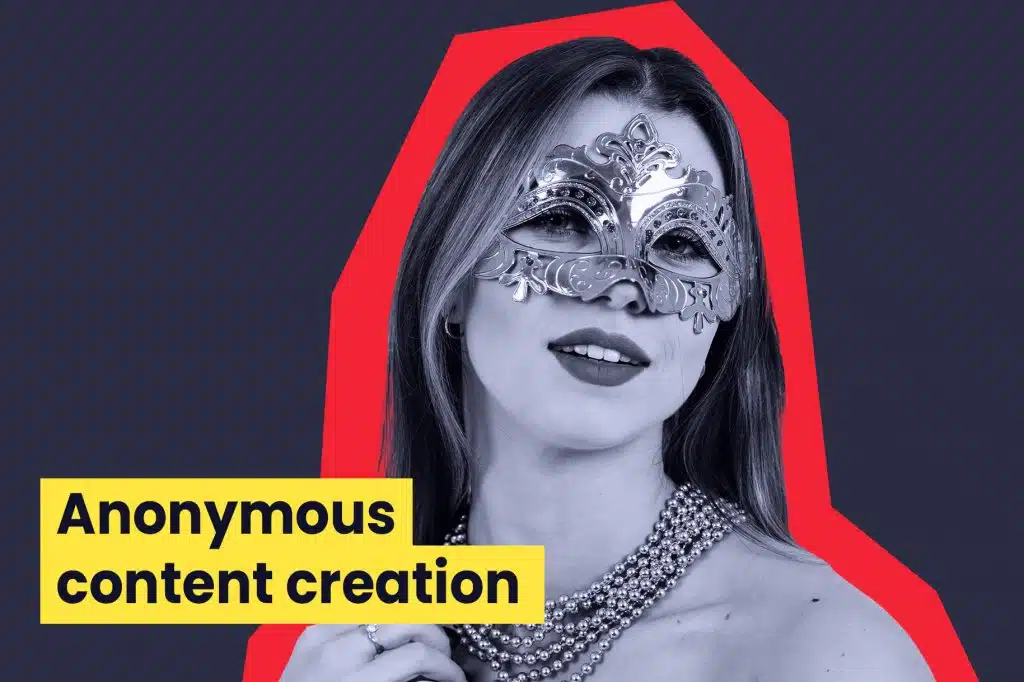 It is possible to become a creator and remain anonymous. If you're concerned about the potential of losing your job because you have an adult profile online, or even just because you have a second job, then going anonymous could help to protect you.
Options for keeping yourself anonymous include:
Only shoot content from the neck down, and always edit content before you post it to make sure it's safe
Wearing a mask when you make content. This one is tricky because the masks needed to properly obscure your identity aren't always the sexiest choices, but feel free to look around for one
Make content dedicated to a body part so that it's easy to avoid including your face – feet are the obvious choice
Only shoot photos and blur out your face during editing. This one doesn't tend to be popular with fans though.
You'll also want to look into geoblocking. Most platforms like OnlyFans have this at some level, which is where you can block people from a certain part of the world from accessing your profile, meaning your bosses can't find you.
Some sites only let you block at the country level though, and blocking everyone from your nation might limit your income potential. Look for sites that allow geoblocking at the state or city level instead.
How long do you have to do OnlyFans part-time before you earn enough to quit your job?
Unfortunately, there's no simple answer to this, because it depends on a huge number of factors, including:
Your niche for your content
The size of your audience
How much time and effort you put into promotion
The quality of your content
You have to make the assumption that you won't be just working on your profile part-time for a couple of months before you're earning enough to live on. But if you're in a hurry, the best thing you can do is put the graft in. It may mean long days and not much time to yourself, working two jobs, but it's the only way to make sure you're successful.
The people that fail are those that set up their profile and then just expect success to happen to them. If you're prepared to put in not just the time but also the focus and drive, you can turn your OnlyFans or other fan profile into a lucrative career.
Hate your job? Think of a plan B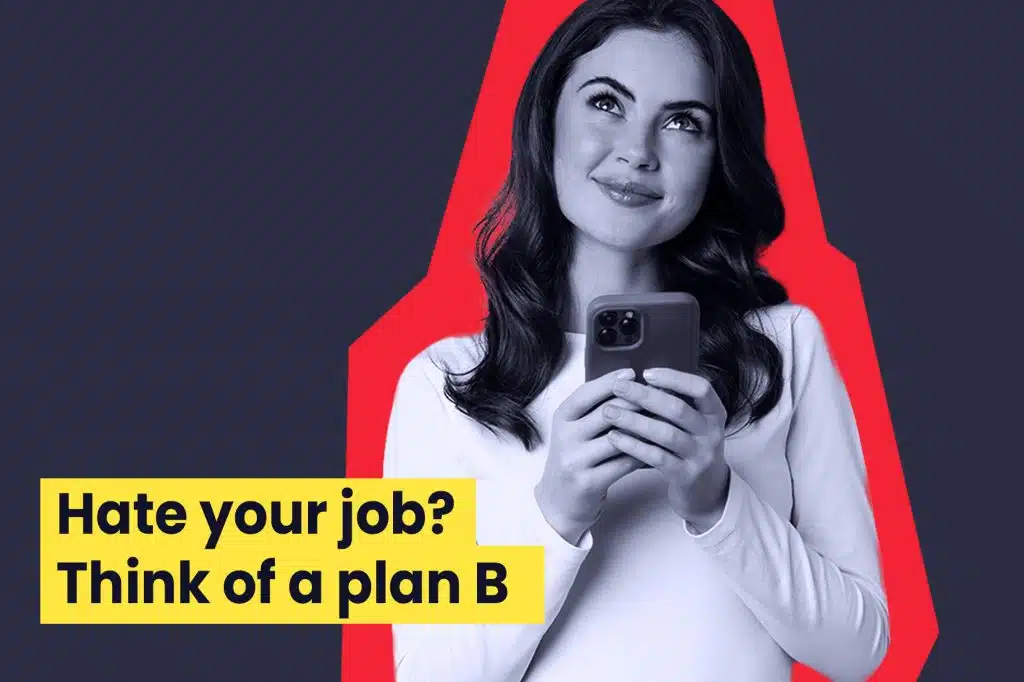 You may have come to this post hoping to get the magic answers so that you can start planning your exit from your current job. You might hate it, and be desperate to go start an OnlyFans, but you know you can't just quit immediately.
But here's what you can do – you can make a multi-stage plan.
Here's what we mean:
Step 1 – Set up your content profile and start putting in as much time as you can around your main job
Step 2 – Aim to earn $100-200 a month within your first six months. This is a relatively short time and you can probably cope at work if you have that time frame in mind
Step 3 – Once you're bringing in regular cash from subscribers, look at your budget. Work out how much you need to pay the bills
Step 4 – Look for another full-time job, even if it pays less, that means you can keep a regular income and still build your content profile
Step 5 – Now you're in another, hopefully, happier job, you can keep the momentum going until you're ready to go full-time
The point here is that, once you start bringing in some cash from your profile, you can think about finding a happier 'main' job just to help tide you over for a few more months. And you'll be able to think about jobs you might have previously dismissed for being too low-paying since you'll have extra income.
In summary
So – is it possible to have an OnlyFans as a side hustle? Absolutely.
In fact, for a lot of people, it's a good idea to start out this way.
But can you then turn that into a full-time job immediately? Unlikely, but with hard work, you can get there and it won't take you too long.
Remember you can always give yourself a boost too with our fan page promotion service – helping to get your new profile seen by thousands of people who are looking for creators to follow.